5 Awesome Things on eBay this week- Trolls – Land
5 Awesome Things on eBay this week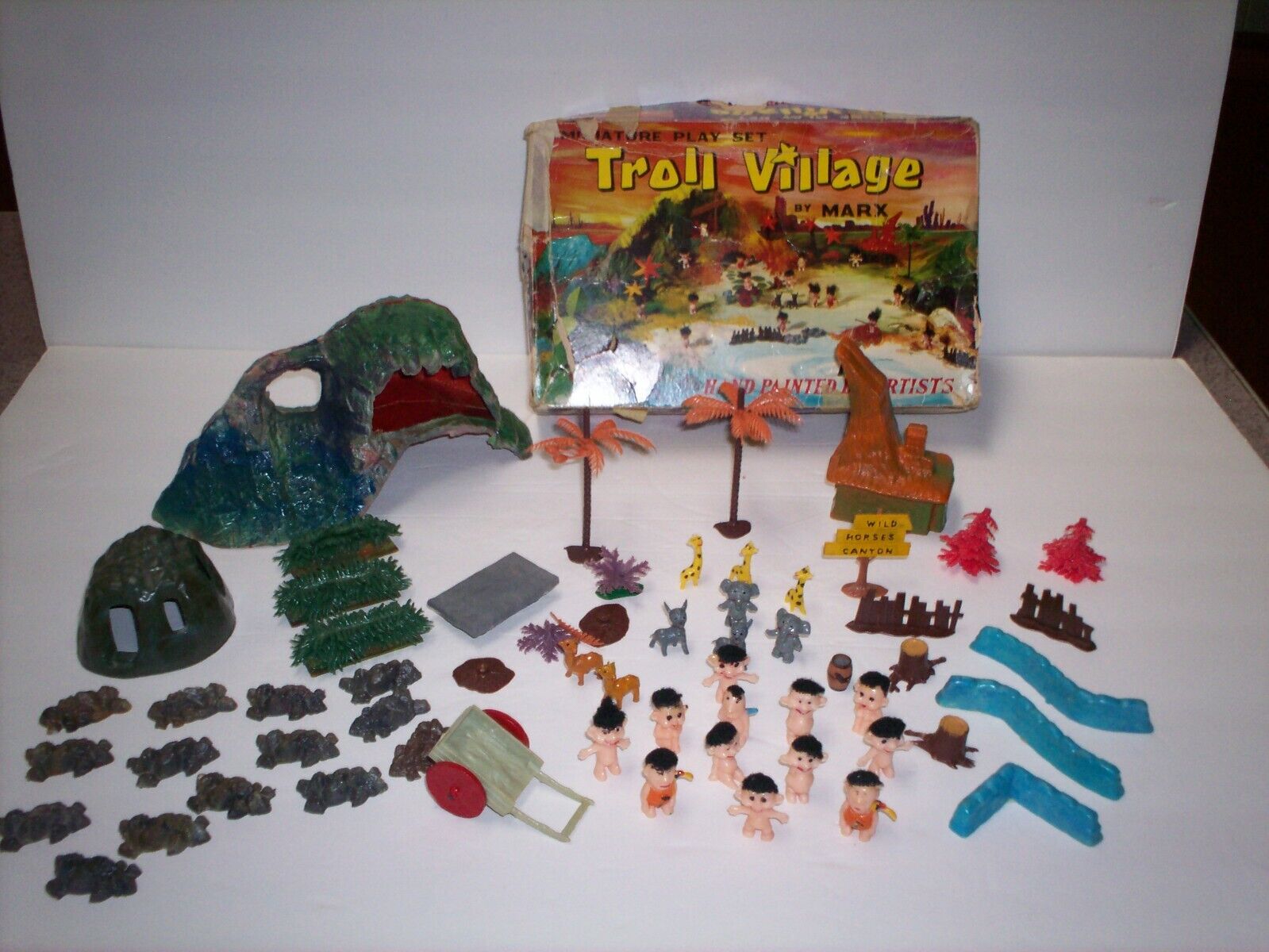 I honestly don't know if I've ever seen this before but it's so adorable. Marx playsets are always a good idea in my book but this one is fun and weird. Also, I totally missed the Troll fad as a kid, I was aware of it and it's reprisal, but I was never the right age.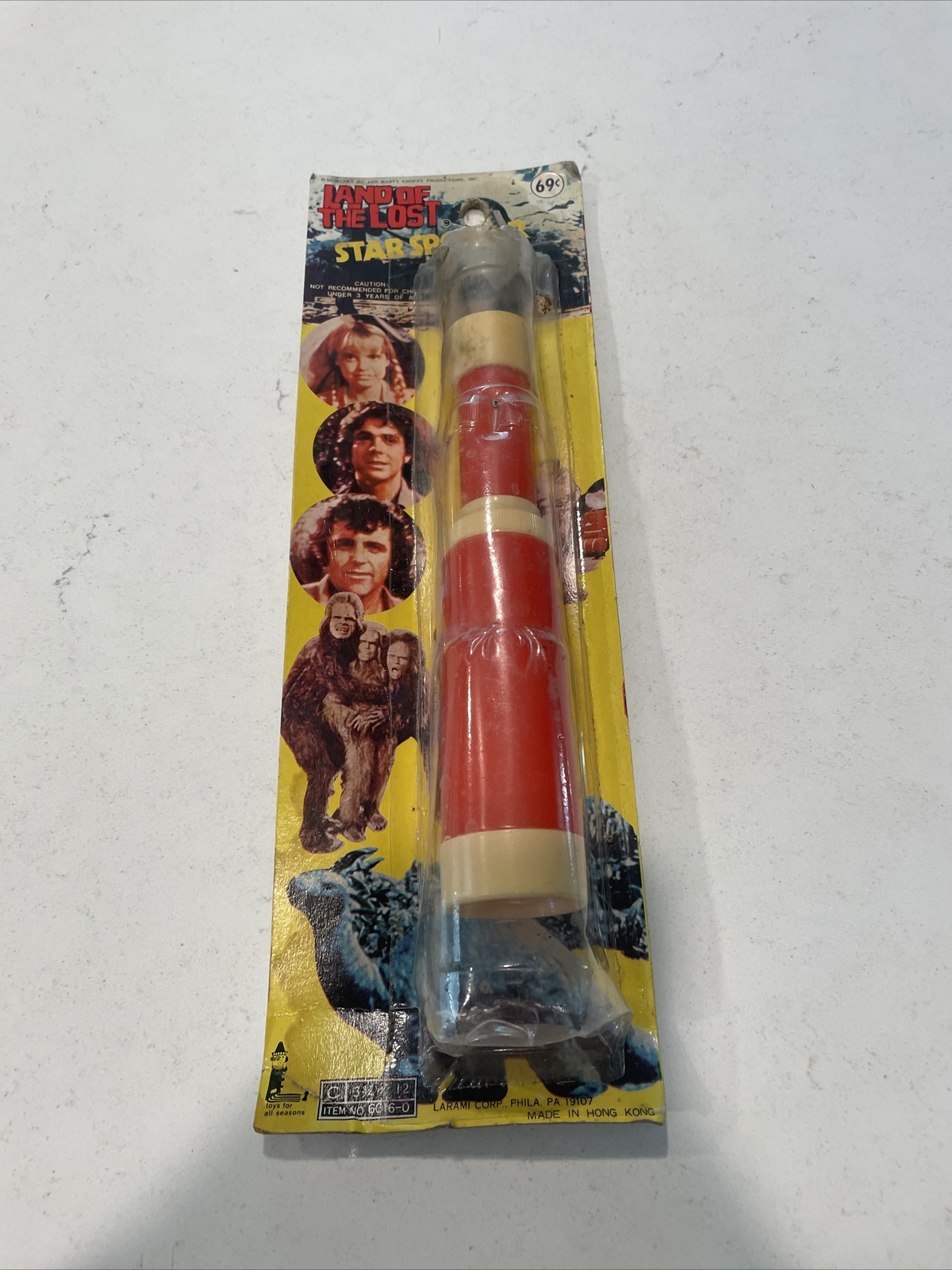 Larami Toys is an interesting company, they made spectacular cards for their toys. However, once you take that toy off that gorgeous card there is nothing to delineate that it's a Land of the Lost item. No sticker on that bad boy, it's essentially a cheap telescope toy. I know that's the point but it pays to advertise. I think Hasbro bought Larami like 20 years ago so I have no idea who I'm talking to…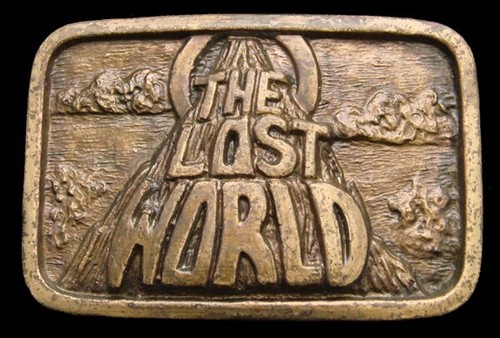 Forgive me if I'm wrong but I think this is for the 1960 adaptation of the Doyle Novel by Irwin Allen. I stayed up as a kid until 2 am to watch this, only to fall asleep mid-way, I've never seen it since but Allen used the footage a lot on shows "Voyage to the Bottom of the Sea". I was never a fan of people slapping fins on actual lizards and pretending their dinosaurs. I'm a stop motion or "man in suit" kinda man.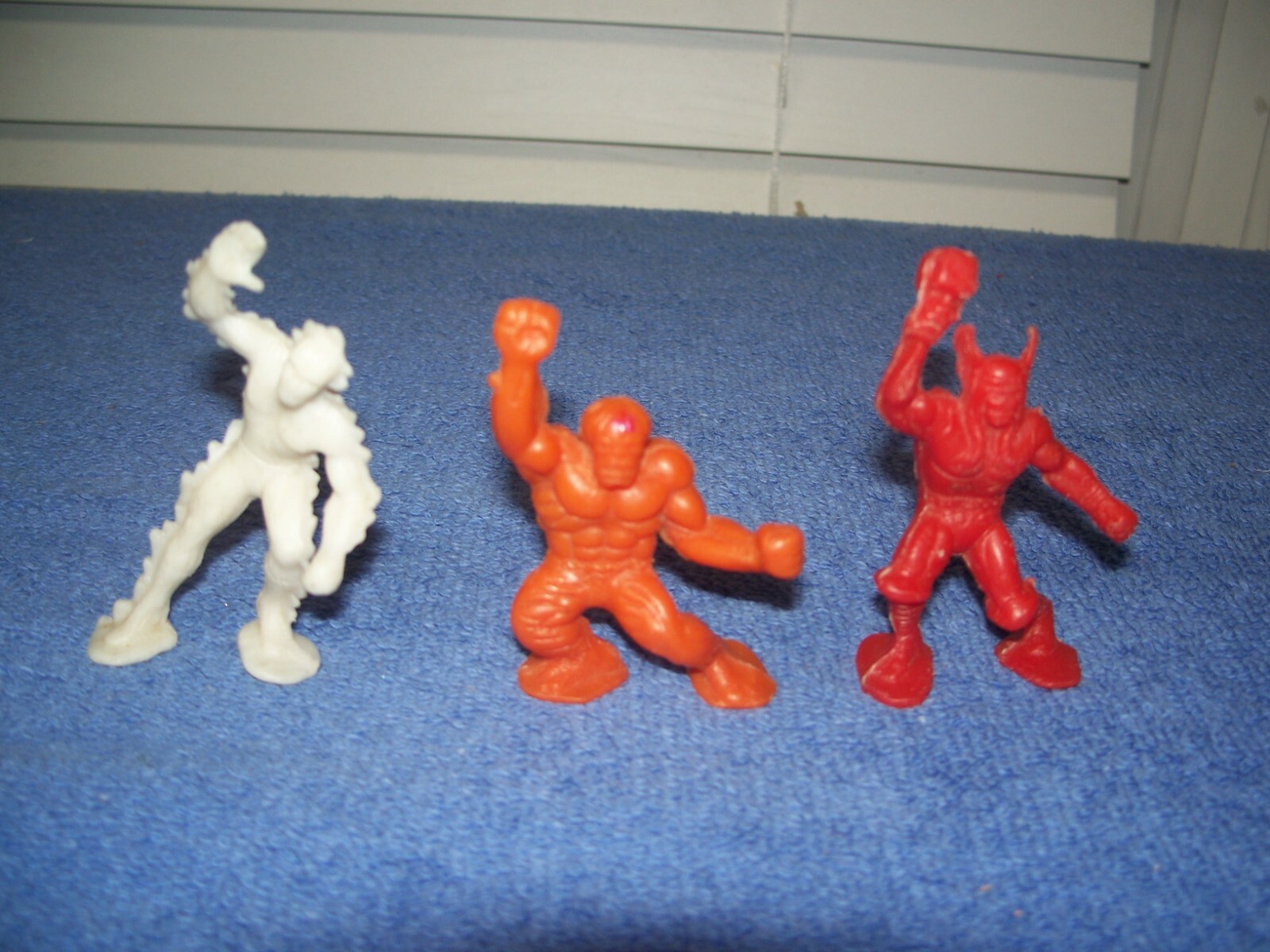 These Marvel Superheroes figures happened in that murky time between Mego and Secret Wars where they didn't have an action figure license. I remember seeing the Heroes World ad for these and getting so excited, only to discover they were little more than glorified army men. Now, I think they're super cool and they are HELLA rare.
Gerry Anderson's Space Precinct doesn't get the love it's older siblings Space:1999 and UFO do. I'll admit, even I couldn't get into it. The toys however are all kinds of fun, they were kind of retro for the mid 1990s and wow, they are "Dick Tracy" cheap to own now. This whole set boils down to like $6 a figure.
You can now subscribe to Toy-Ventures magazine, never miss an issue and be insured a pre-order premium every time.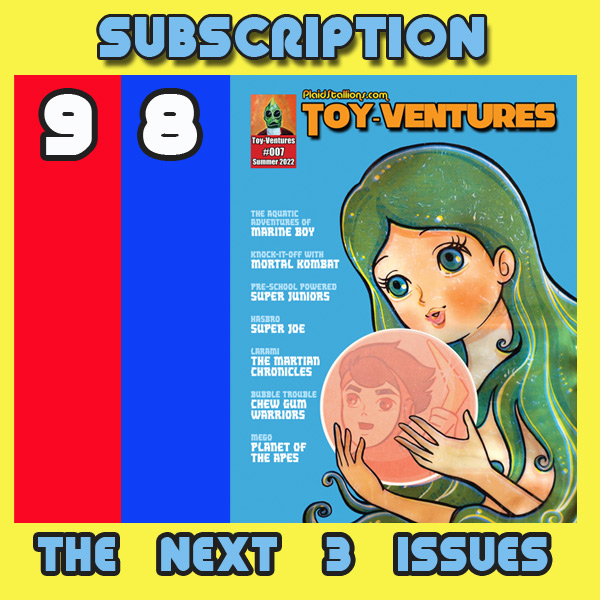 Our newest book "Knock-Offs: Totally, Unauthorized Action Figures," is now available. It's 130 pages of bootleg goodness.
You can get this new book via the PlaidStallions Shop , On Amazon (Affiliate Link) or on eBay (eBay Link)
Our book Rack Toys, Cheap, Crazed Playthings is now available again! Order through our Affiliate Link
Order Rack Toys 2.0 Here through our Affiliate Link►https://amzn.to/3Bkm9z1
FACEBOOK GROUPS FROM PLAIDSTALLIONS

Pod Stallions is based on our podcast and is one of the most fun groups on Facebook. Toys, Comics, Movies, TV, it's all up for grabs and remember, you keep the glass! If you like our show, then you have found your tribe.

Mego Knock Off Headquarters– The leading group discussing 70s Dime store knock-offs and bootleg action figures, we talk vintage toys and not others. We know the difference between Astro Apes and Action Apeman.  It's a fun group where we talk about Lincoln International, AHI, Mighty Gary, Tomland, Bogi, Demo Man, Mortoys, and other generic greats.
5 Awesome Things on eBay this week