5 Awesome Things on eBay this week- Plaid Stallions
5 Awesome Things on eBay this week
Space:1999 Amsco Set (eBay Link)– Amsco was a division of Milton Bradley and someone in the 1970s got the bright idea to create playsets that are basically made of cardboard and throw them into a board game box. They're fricking amazing and I wish they made more, my personal favourite would be the Planet of the Apes one but this is my white whale. I need one of these in my life, so many little nerdy details I'll forgive the boxy Eagle.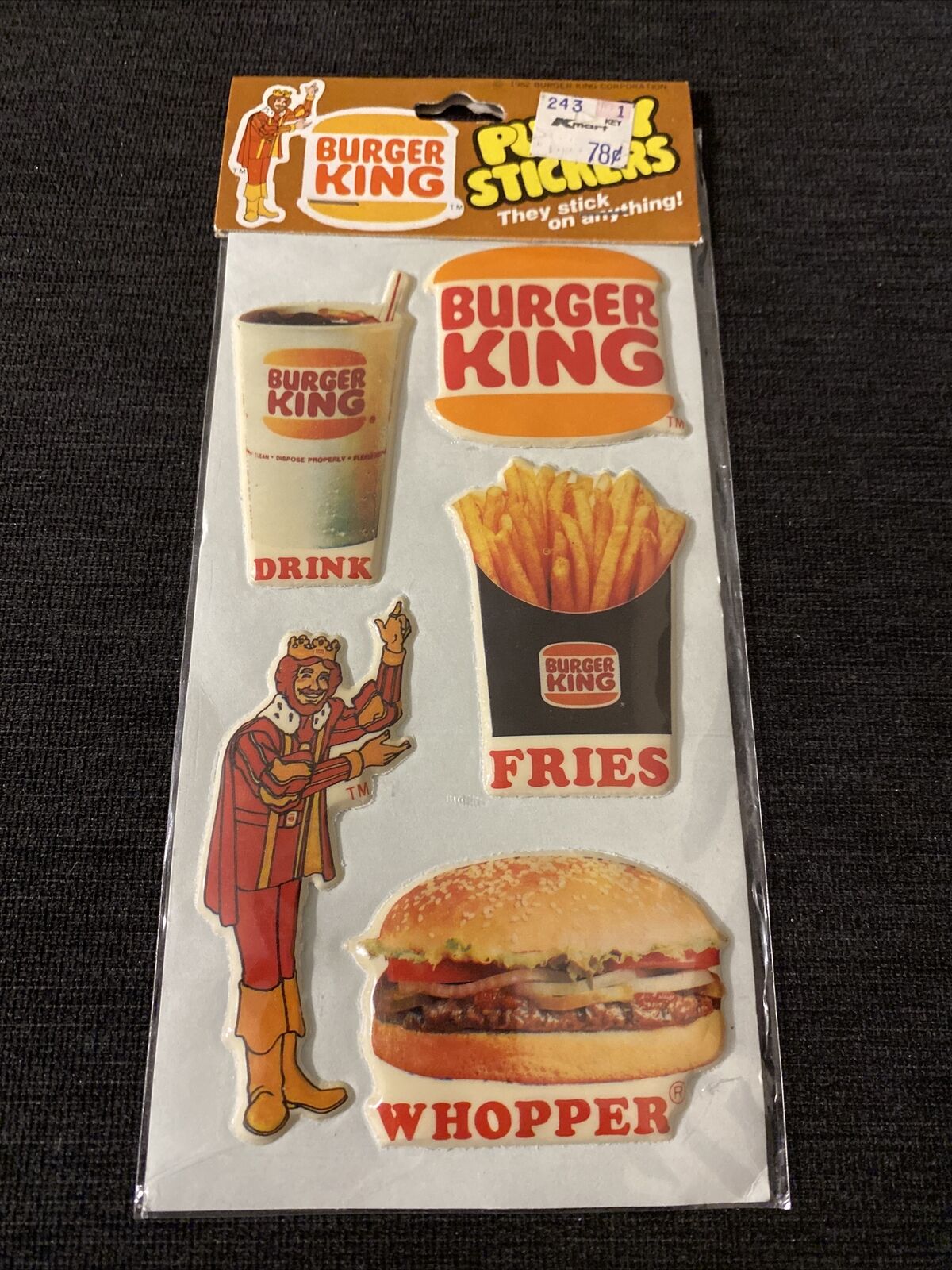 Burger King Puffy Stickers (eBay Link)– You know, a lot of stuff from our childhood we just accepted as totally normal but when you see something like this as an adult, you have to look at it and say "Why is you?". To put it into context this isn't a restaurant premium, this was a licensed item you could buy. If it had the Duke of Doubt (aka the thing that still haunts my nightmares) I'd get it but this is a little weird.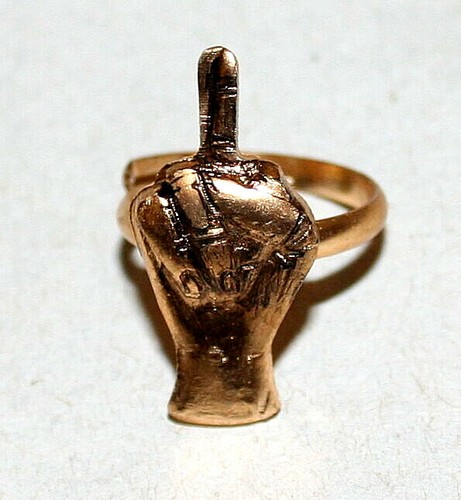 70s gumball rings that flip the bird (eBay Link)– Nothing suggests the outright cynicism of the 1970s than a gumball machine ring that's flipping the bird. I wish I could remarry my wife with this, she'd be so down. That's why I married her.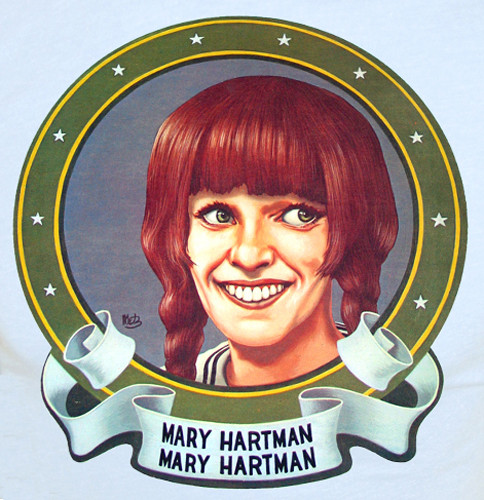 Mary Hartman, Mary Hartman Iron-On T-Shirt (eBay Link)– I occasionally look into vintage Iron-Ons, I'm always amazed as to what got made. I remember "Mary Hartman, Mary Hartman" as a bitter satire on soap operas and one of those quirky shows that the public briefly embraced. However, I'm not sure who'd want to buy a shirt with Louise Lasser on it. Did we have hipsters back then?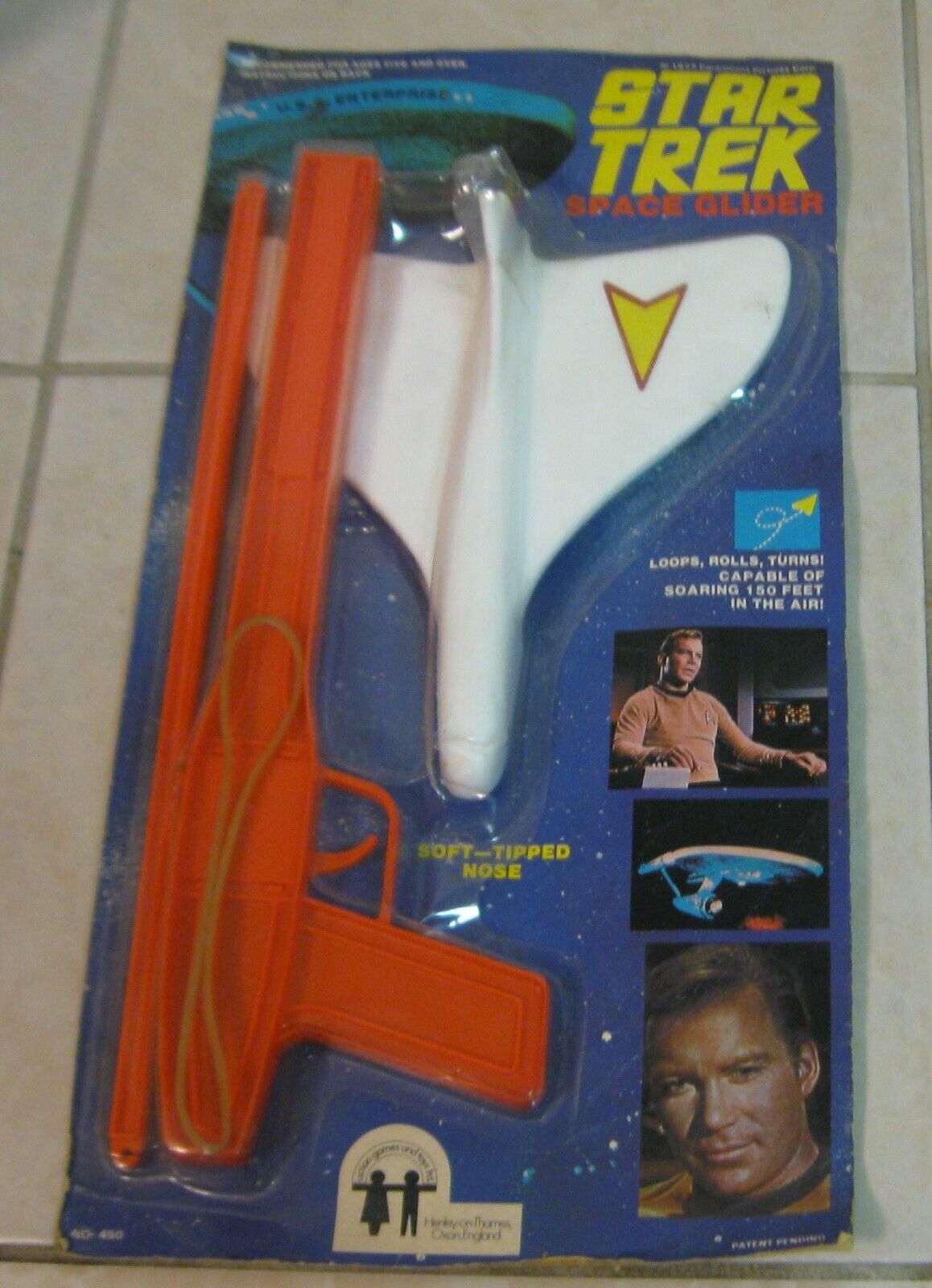 Star Trek Glider from 1977 (eBay Link)– I don't think I've seen this British Star Trek rack toy too many times in my travels, which is weird because I've seen oodles of Star Trek rack toys. It, of course, has nothing to do with Star Trek, but I do appreciate the label slap of the federation logo as opposed to the words "STAR TREK" on it.
Do you miss toy magazines?
That's why we created Toy-Ventures magazine, an old-school print publication dedicated to vintage toys from the 1960s to the 1990s. Each issue is packed with never before seen images and information written by some of the top collectors. We've got six issues and climbing; please check our page here or visit our store.

Our newest book "Knock-Offs: Totally, Unauthorized Action Figures," is now available. It's 130 pages of bootleg goodness.
You can get this new book via the PlaidStallions Shop , On Amazon (Affiliate Link) or on eBay (eBay Link)
Our book Rack Toys, Cheap, Crazed Playthings is now available again! Order through our Affiliate Link
Order Rack Toys 2.0 Here through our Affiliate Link►https://amzn.to/3Bkm9z1
FACEBOOK GROUPS FROM PLAIDSTALLIONS

Pod Stallions is based on our podcast and is one of the most fun groups on Facebook. Toys, Comics, Movies, TV, it's all up for grabs and remember, you keep the glass! If you like our show, then you have found your tribe.

Mego Knock Off Headquarters– The leading group discussing 70s Dime store knock-offs and bootleg action figures, we talk vintage toys and not others. We know the difference between Astro Apes and Action Apeman.  It's a fun group where we talk about Lincoln International, AHI, Tomland, Bogi, Demo Man, Mortoys, and other generic greats.
5 Awesome Things on eBay this week