5 Awesome Things on eBay this week- October 22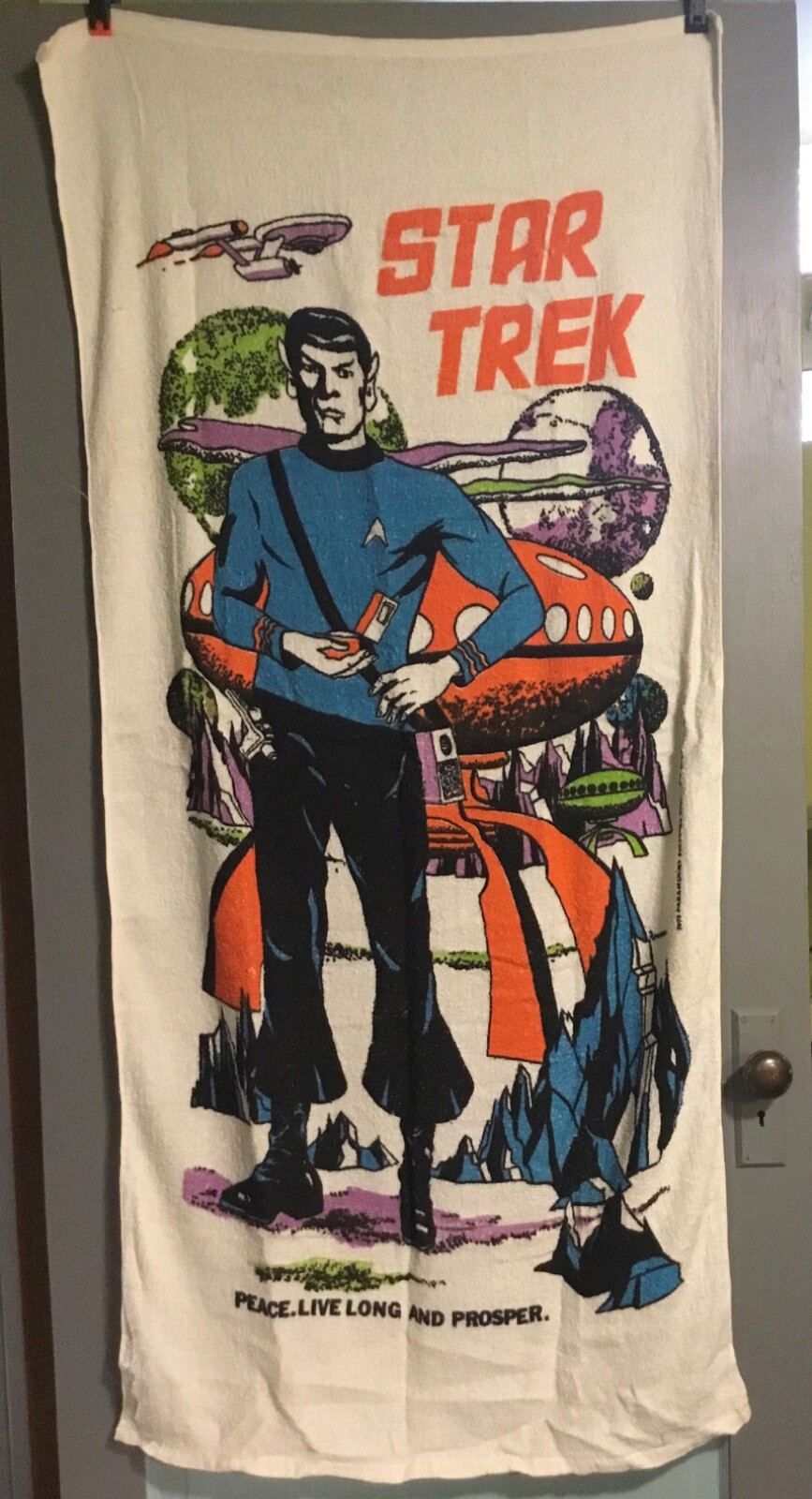 Mr. Spock Towel (eBay Link)  This thing is so epic, I wish I could actually figure out a way to display vintage towels but I can't and so it will not be mine to purchase. The Seller has a Logan's Run towel as well.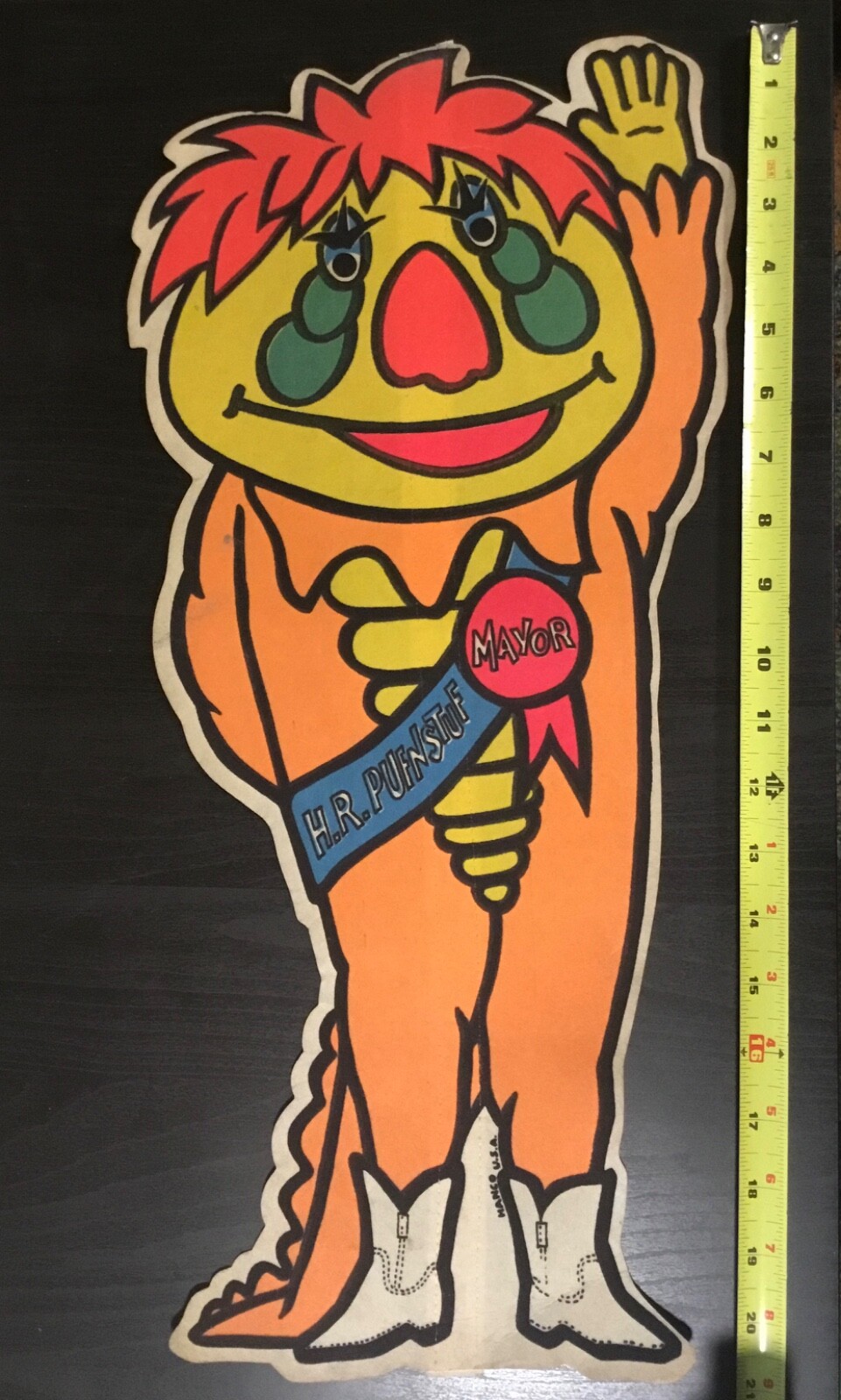 Pufnstuf Felt Pennant 22 inches tall Sid & Marty Krofft (eBay Link) I am somewhat immune to PufnStuff merch, one of the few Krofft shows I can say that about but this thing is gorgeous looking and I love it.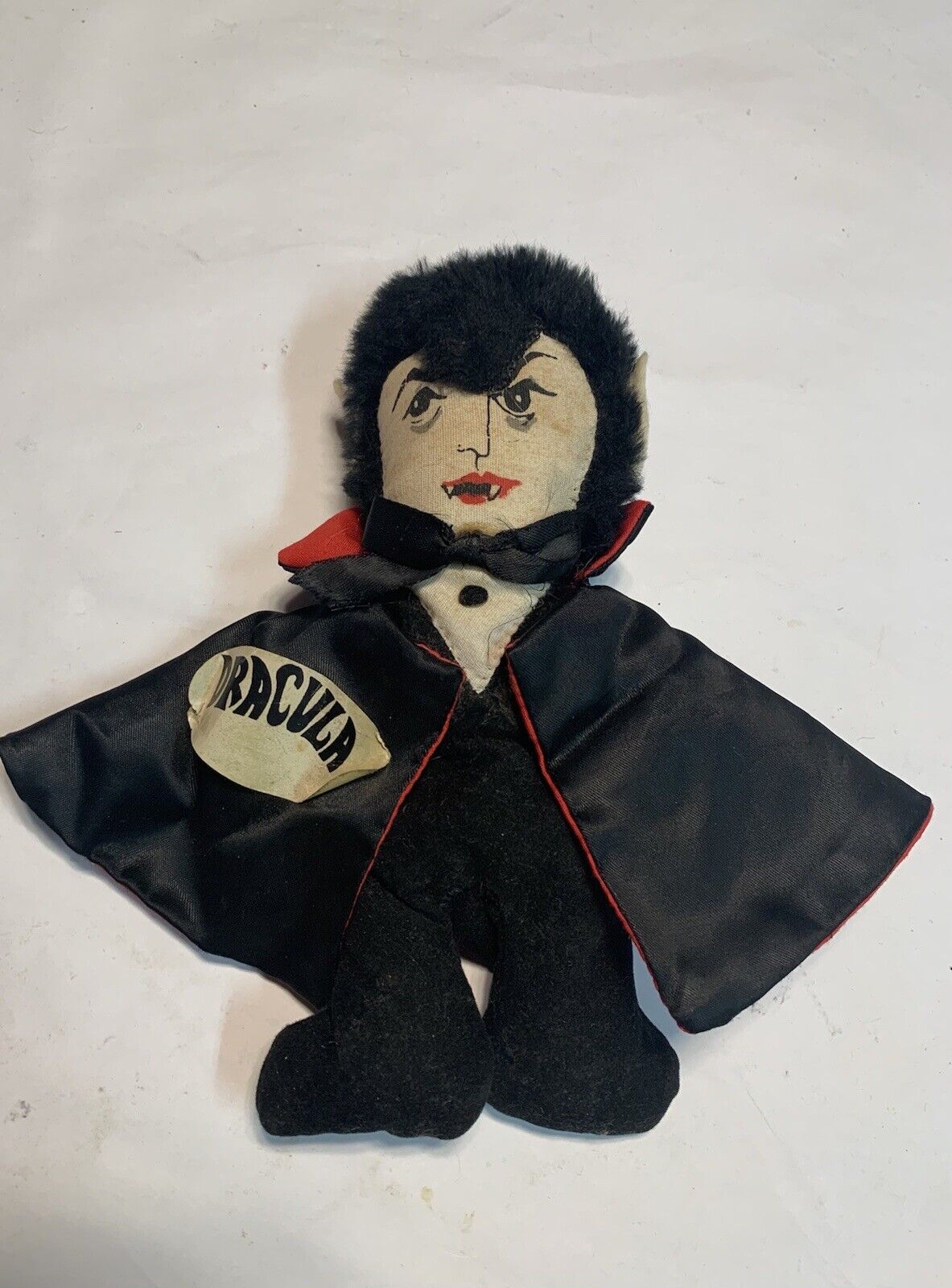 Plush Dracula from 1979 by Robin Krause (eBay Link) I've seen this plush Dracula in 79 catalogs and it's just so cute and at the same time random. Plush Dracula figures are more or less commonplace now, especially at this time of year but this thing was a pioneer of sorts.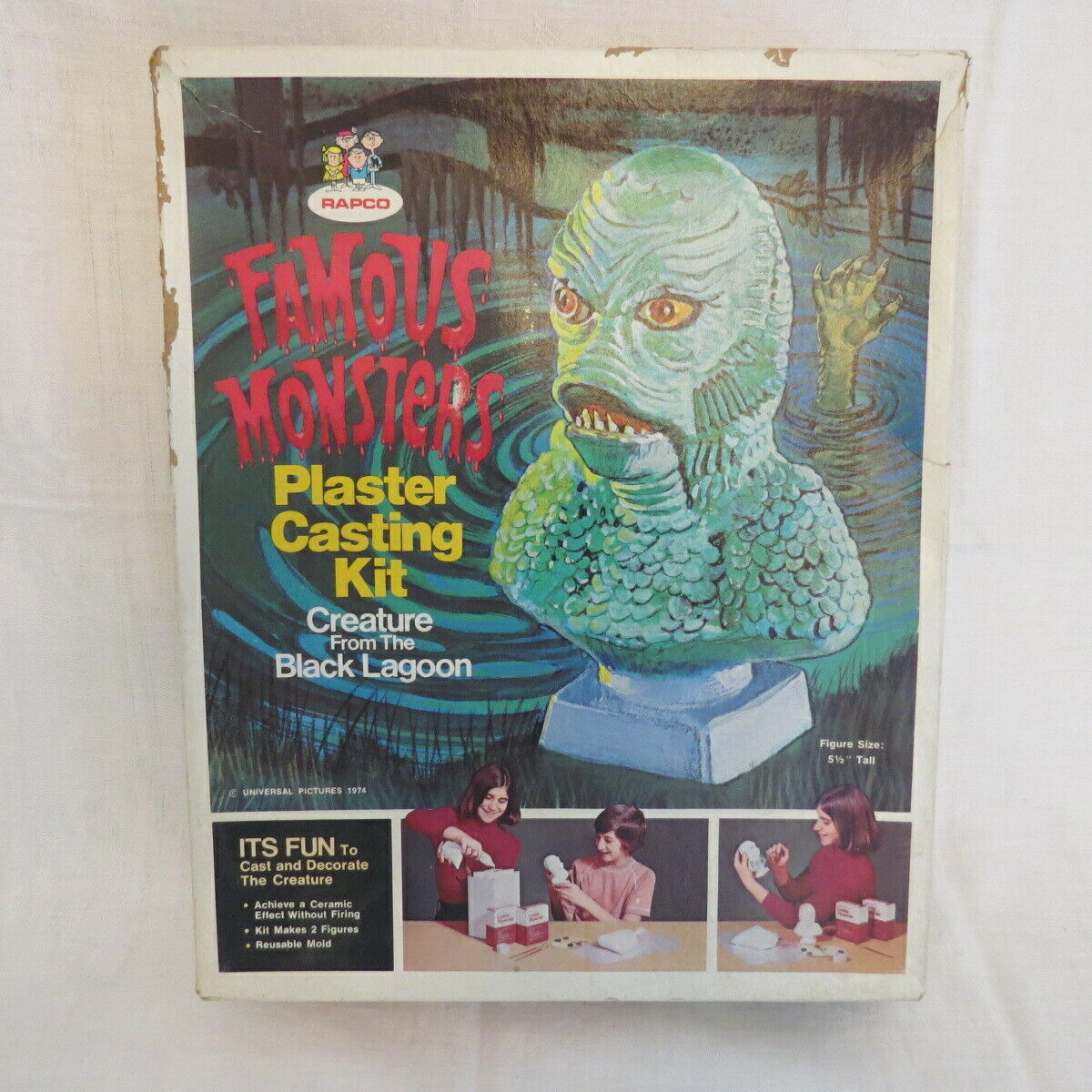 Rapco Creature from the Black Lagoon Kit (eBay Link) This thing is the stuff dreams are made up, I put this set up there with the Aurora Model, the AHI figure and the Penn Plax Aquarium figurine.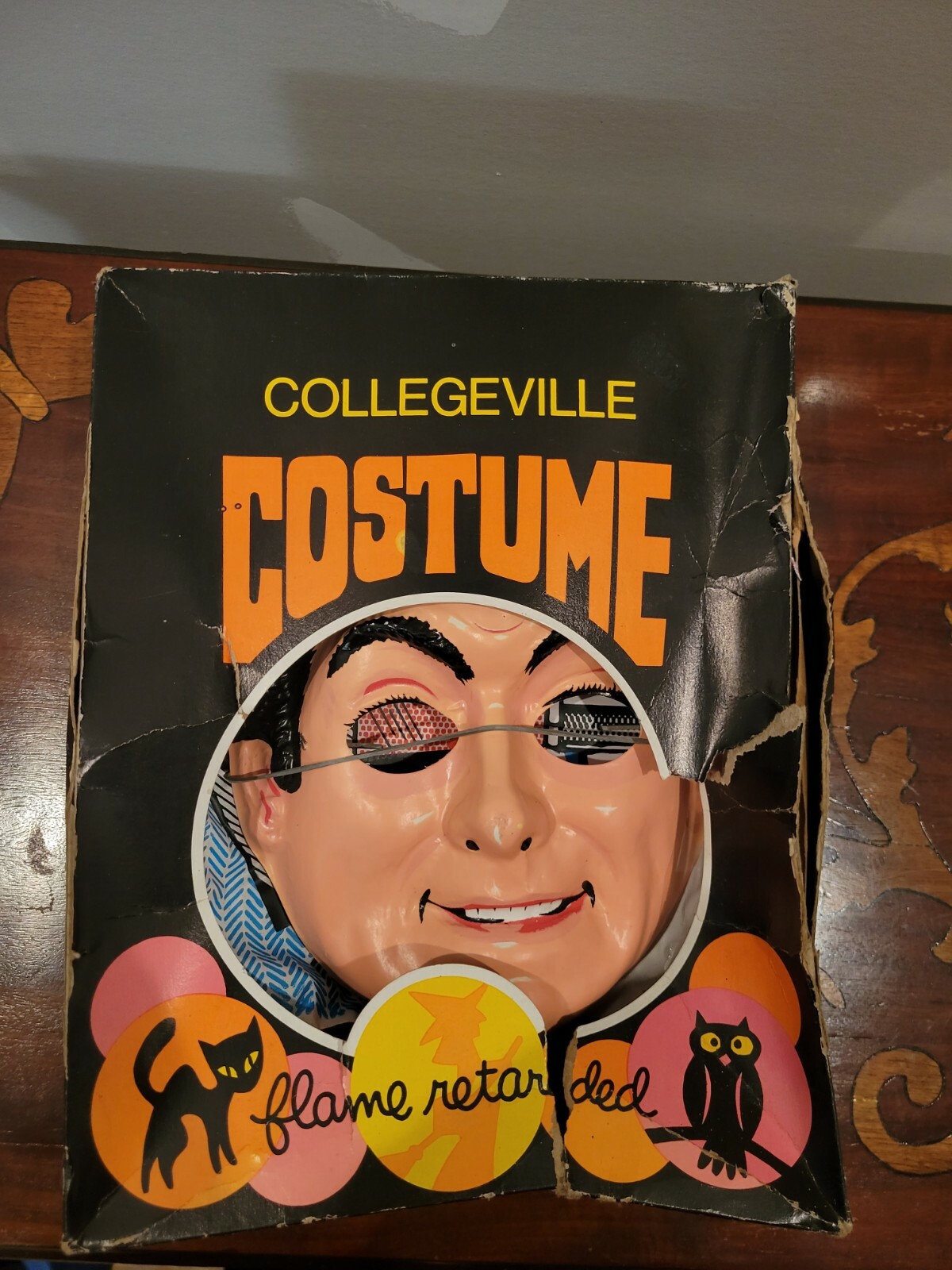 Holmes and Yo-Yo Halloween Costume (eBay Link) Folks, stuff like this is why I do 5 Awesome Things, a freaking Holmes and Yo-Yo Halloween costume. This fulfills every boy's fantasy of growing up to be John Schuck! How did this happen? How many could have possibly sold? I need to know everything
about this.
Our book Rack Toys, Cheap, Crazed Playthings is now available again and if you order through our Amazon Affiliate link, it helps the site as well!
Order Rack Toys 2.0 Through our Affiliate Link Here►https://amzn.to/3Bkm9z1
Our magazine Toy-Ventures is available to order right now
PS Store: https://plaidstallions.com/reboot/shop/
Follow PlaidStallions on Social Media:
Twitter ► https://bit.ly/2UzxQ5q
Facebook ► https://bit.ly/3mfY73R
Instagram ►https://bit.ly/3yZ3kAV
Website ► https://bit.ly/3yZ3kAV
Toy-Ventures Magazine is our newest creation, an old-school print magazine about vintage toys! Professionally laid out and written, each issue is brimming with obscure and rare toys from companies such as Mego, Kenner, Remco, AHI, and much more. Monsters, Superheroes, Adventurers, Knock Offs, Apes, and so much more, it's in Toy-Ventures.
Toy-Ventures Issue 5 is available now:
Ebay: https://ebay.us/XSS1X7
Plaid Stallions Store: https://plaidstallions.com/reboot/shop/
Amazon:https://amzn.to/3d9Q0AS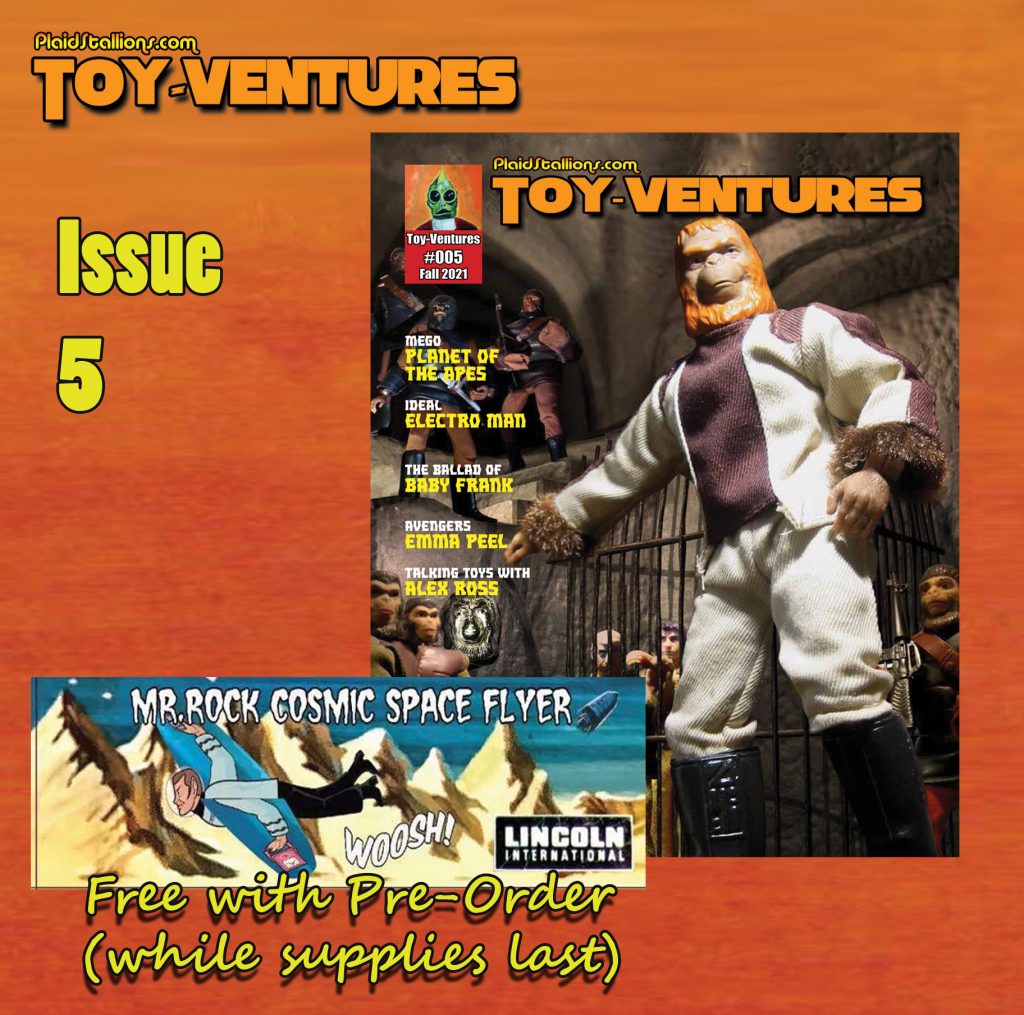 FACEBOOK GROUPS FROM PLAIDSTALLIONS

Pod Stallions is one of the most fun groups on Facebook. Toys, Comics, Movies, TV, it's all up for grabs and remember, you keep the glass!

Mego Knock Off Headquarters– The leading group discussing 70s Dime store knock-offs of Mego action figures, we talk vintage toys and not others. We know the difference between Astro Apes and Action Apeman! It's a really fun group where we talk about Lincoln International, AHI, Tomland, Bogi, Demo Man, Mortoy, and other generic greats.