5 Awesome Things on eBay this week- Jan 21 2022
5 Awesome Things on eBay this week- Jan 21 2022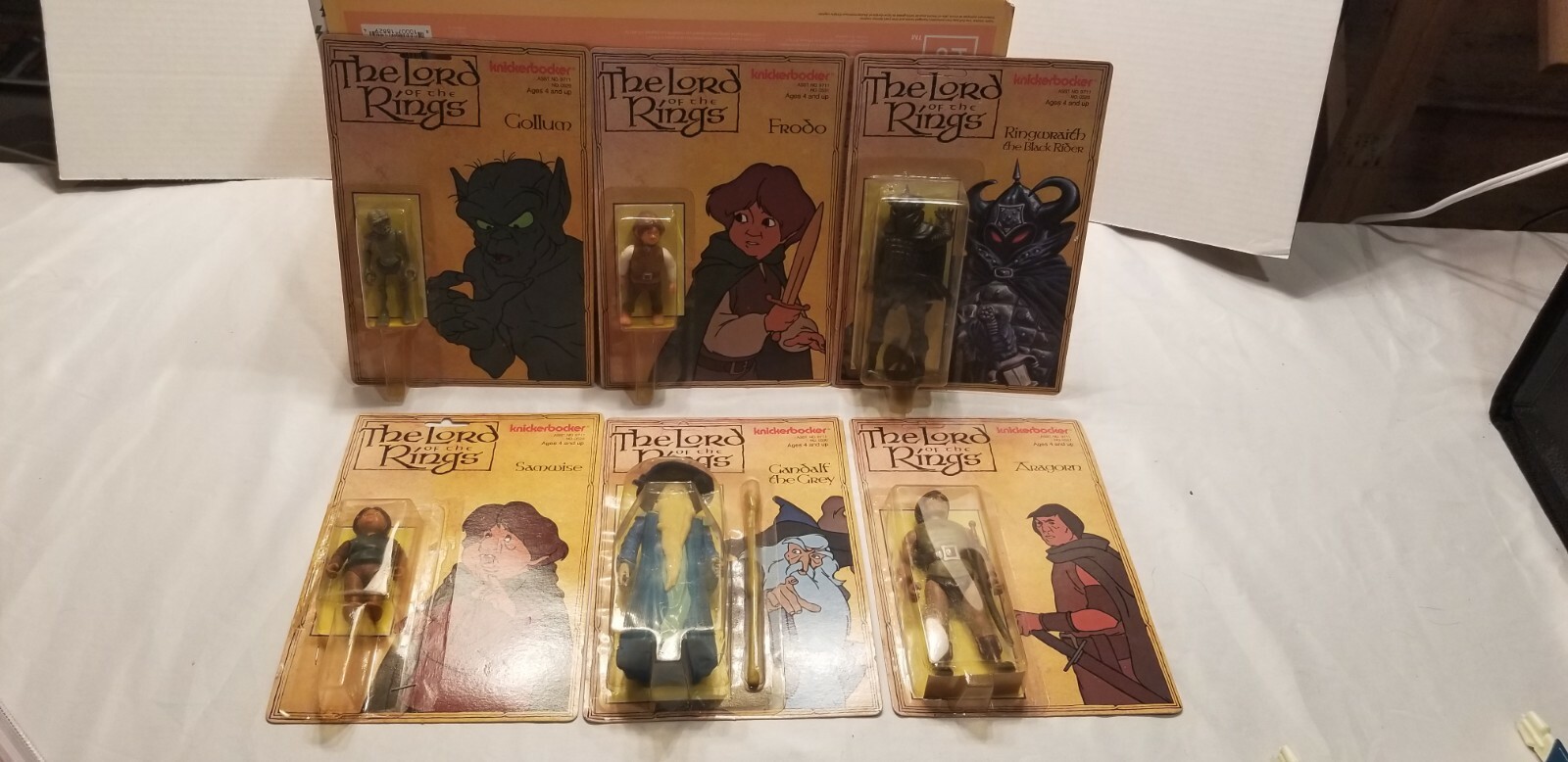 Complete set of Knickerbocker Lord of the Rings figures (eBay Link)– Even though I can't say I'm a big fan of Tolkien or fantasy stuff in general (magic bugs me), I'm not immune to such shiny things as this gorgeous action figure set by Knickerbocker. I mean, they are just beautifully done and of course, hella rare as a complete set I might add. When I first dealt toys in the 1980s, I had a case of these (no RingWraith, he was impossible to get even then) and I sold them for about 15 bucks apiece. Did I keep a set? Of course not! I can get more I said to myself. Yikes.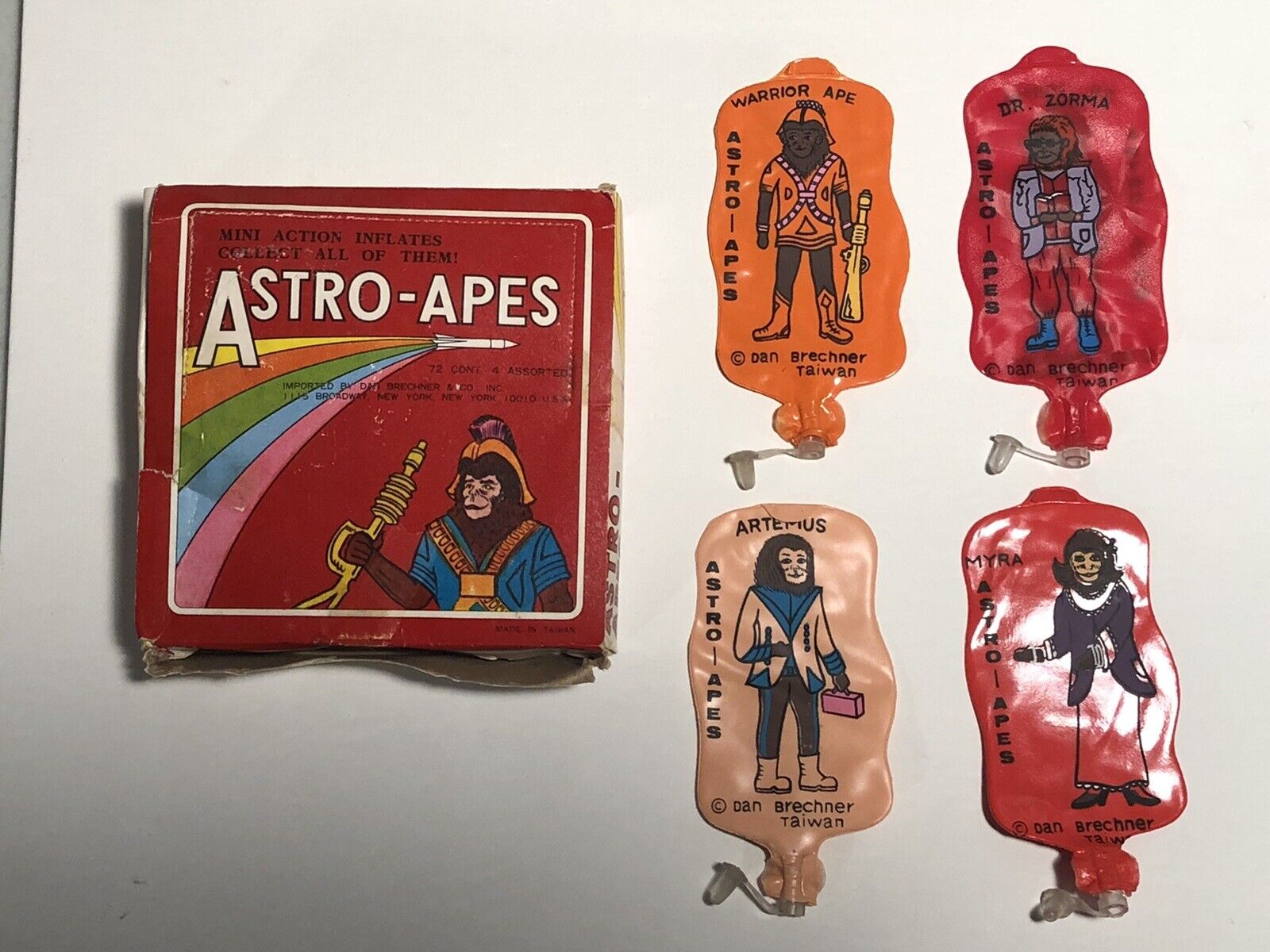 Astro-Apes Inflatables (eBay link)– Astro Apes if you're unfamiliar are a series of Planet of the Apes Knock-Off figures that I collector and adore. For some reason, there was a spin-off product with this IP in the form of these charming and wonderful inflatables. I used to have a set but I also have a puppy who wanted my attention. I forgive her.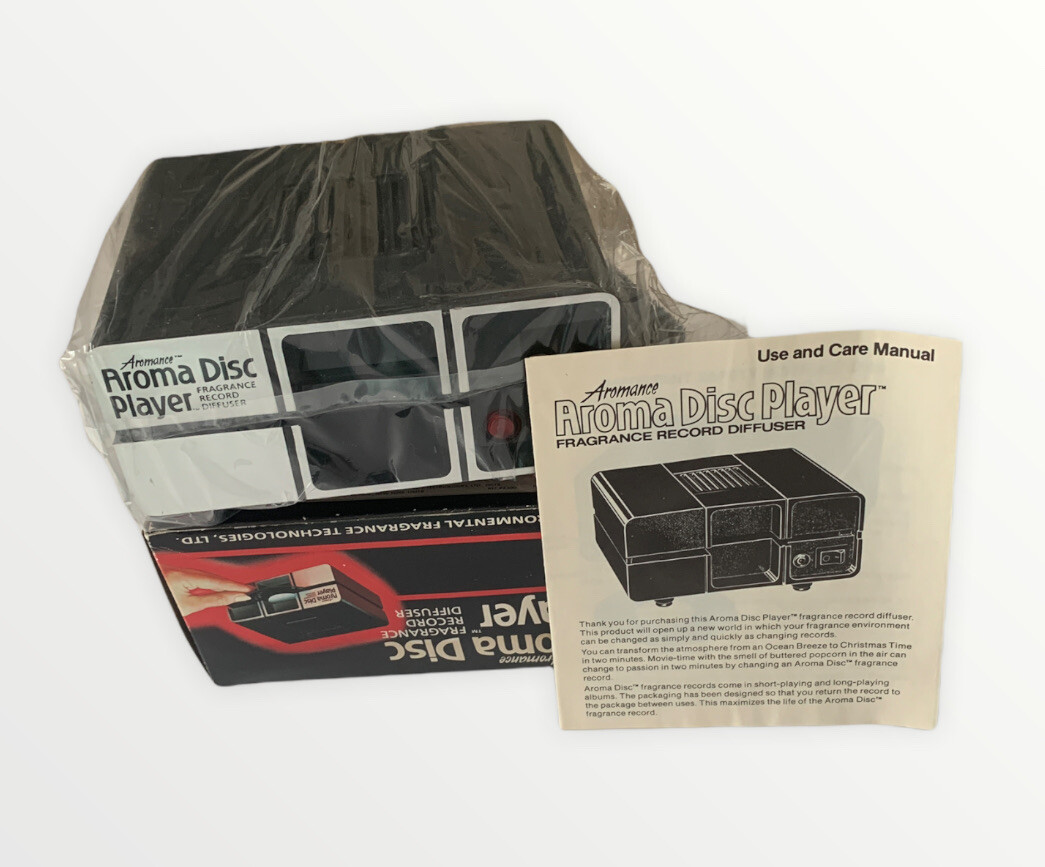 Aroma Disk Player (eBay link)– Remember these? They seemed to last an afternoon on the retail marketplace. Forget air fresheners or scented candles, what you need is a huge clunky machine/fire hazard that makes smells. You just need to keep buying them (I'm assuming expensive) stink discs. What happens when we stop making them? You have a useless machine! I really want to believe at least one person thought this was a cd player, please?
Arco Space War (eBay Link)  I featured the Arco Space War figures in Knock-Offs and they're some of my favourite bootleg Star Wars figures. It's just so lazy, I can picture the executive walking around the boardroom cigar in hand "Call it I dunno, something like Spacewar but better" and everyone just went home.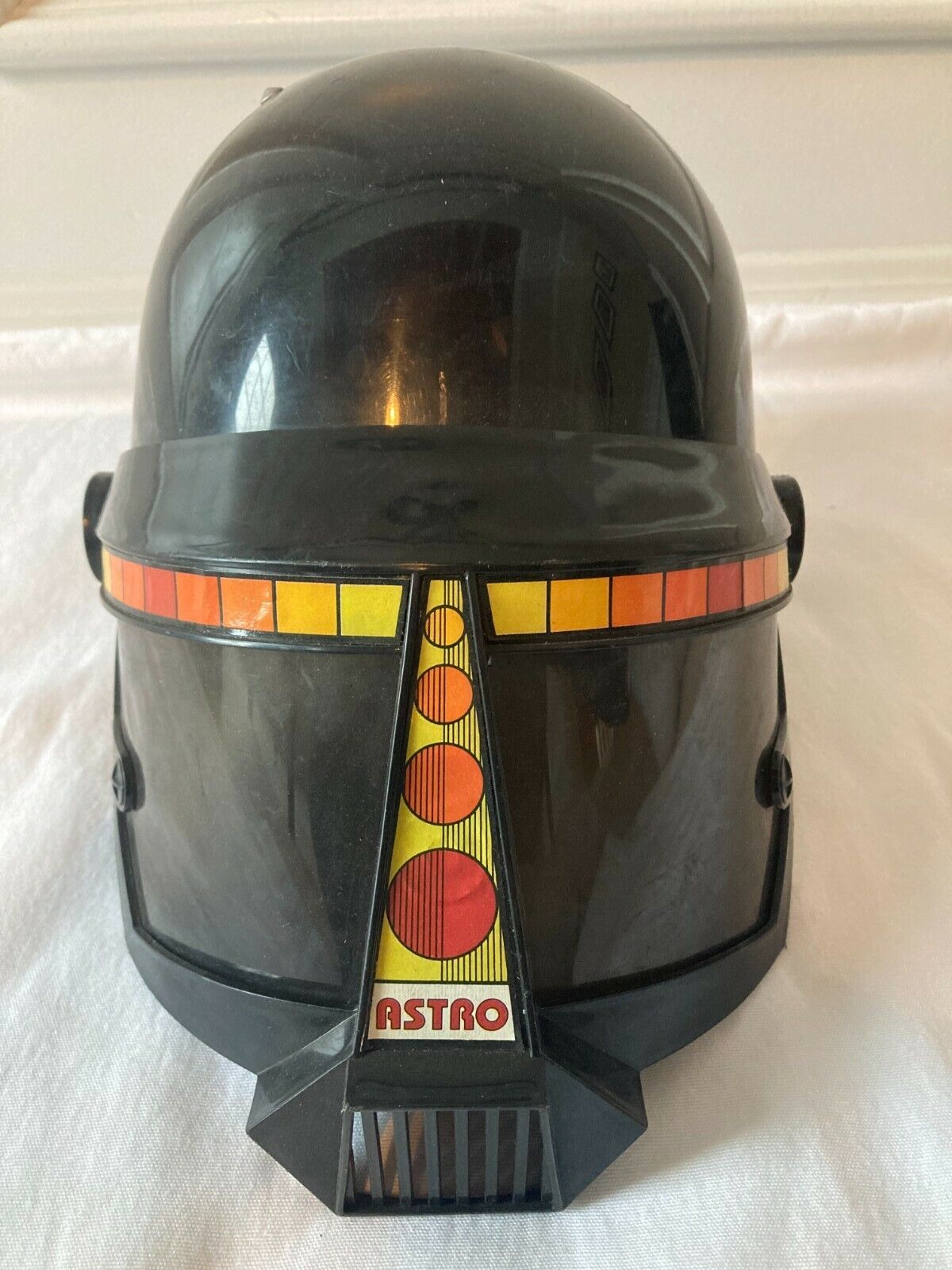 Placo Astro Helmet– Speaking of Star Wars Knock-Offs, Placo toys jumped on this bandwagon with a bunch of generic but totally infringing toys like this Astro Helmet. I have this catalogue somewhere, I'll have to put it up on the site.
We have a new book out called "Knock-Offs: Totally Unauthorized Action Figures" it's a 132-page tribute to bootleg toys.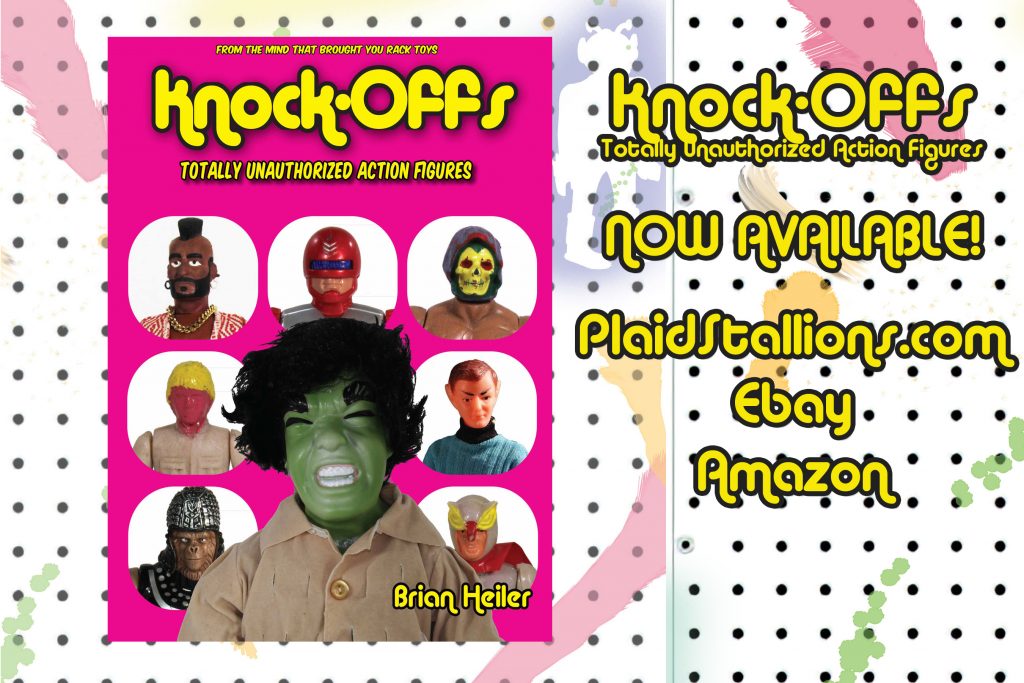 You can get this new book via the PlaidStallions Shop , On Amazon (Affiliate Link) or on eBay (eBay Link)
Our book Rack Toys, Cheap, Crazed Playthings is now available again! Order through our Affiliate Link
Order Rack Toys 2.0 Here through our Affiliate Link►https://amzn.to/3Bkm9z1
Toy-Ventures Magazine is our newest creation, an old-school print magazine about vintage toys! Professionally laid out and written, each issue is brimming with obscure and rare toys from companies such as Mego, Kenner, Remco, AHI, and much more. Monsters, Superheroes, Adventurers, Knock Offs, Apes, and so much more, it's in Toy-Ventures.
Toy-Ventures Issue 5 is available now:
Ebay: https://ebay.us/XSS1X7
Plaid Stallions Store: https://plaidstallions.com/reboot/shop/
Amazon Affilitate Link:https://amzn.to/3d9Q0AS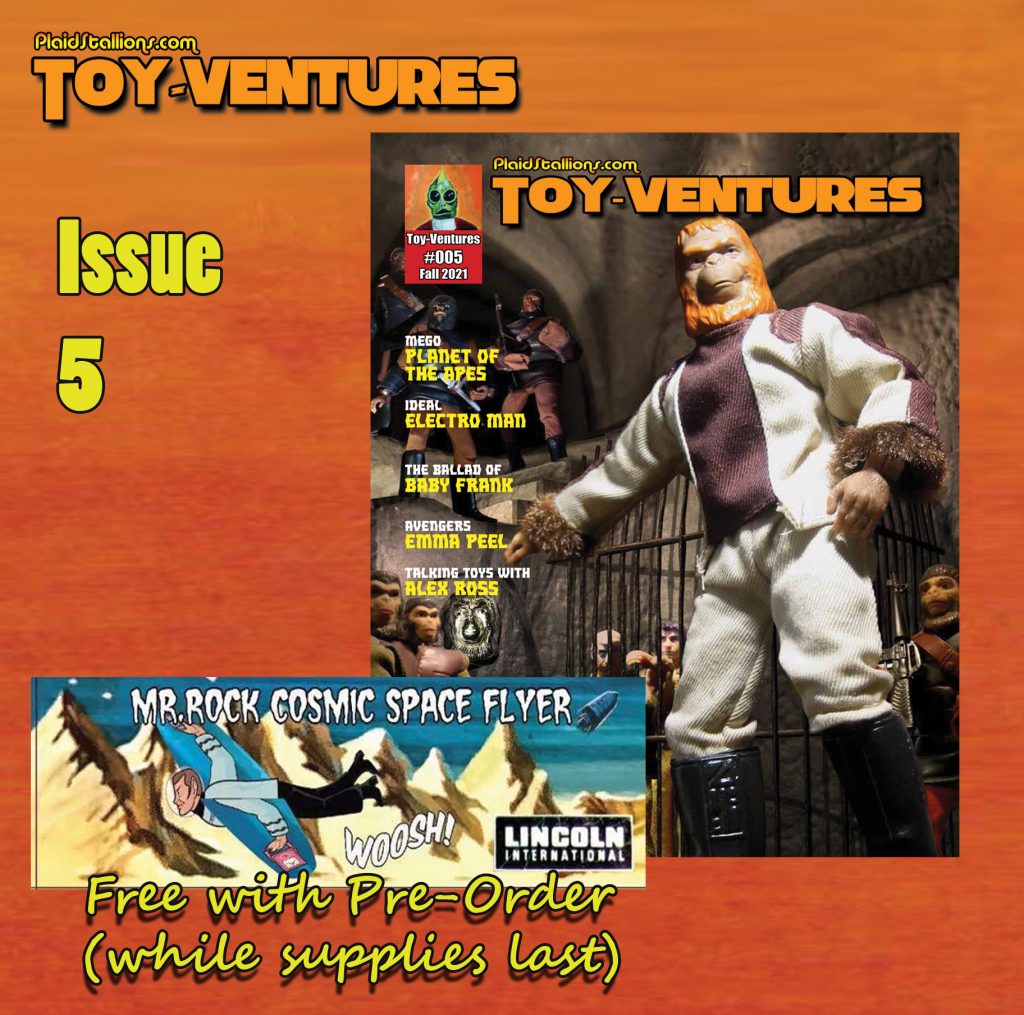 FACEBOOK GROUPS FROM PLAIDSTALLIONS

Pod Stallions is one of the most fun groups on Facebook. Toys, Comics, Movies, TV, it's all up for grabs and remember, you keep the glass!

Mego Knock Off Headquarters– The leading group discussing 70s Dime store knock-offs of Mego action figures, we talk vintage toys and not others. We know the difference between Astro Apes and Action Apeman! It's a really fun group where we talk about Lincoln International, AHI, Tomland, Bogi, Demo Man, Mortoy, and other generic greats.
Remco Energized Spider-Man