5 Awesome Things on eBay this week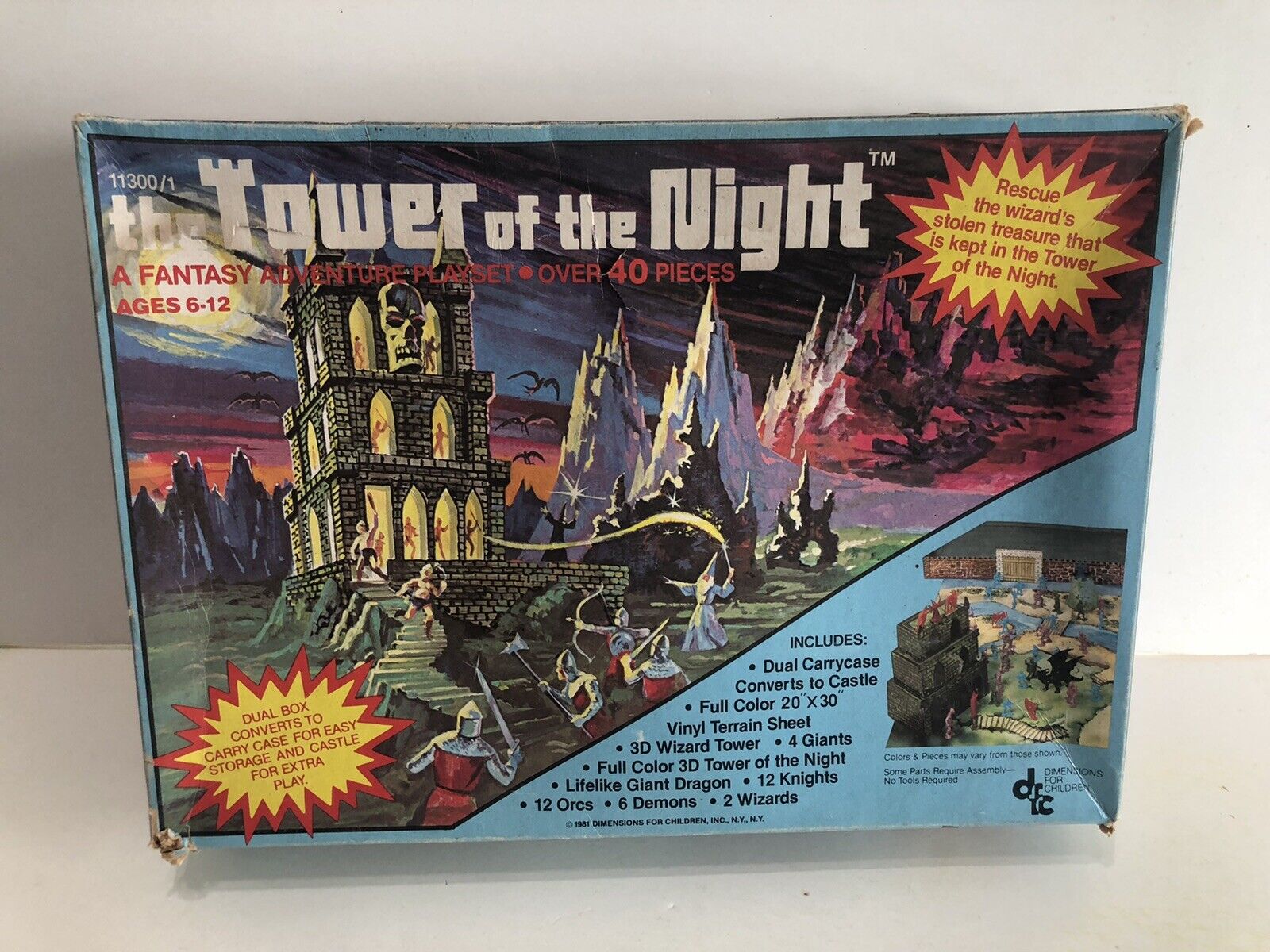 There is nothing I don't like about this. I mean I had a set like this and wouldn't need another but looking at that box art just makes want to buy it. It's like a VHS movie with no pictures on the back of the box that you'd totally rent.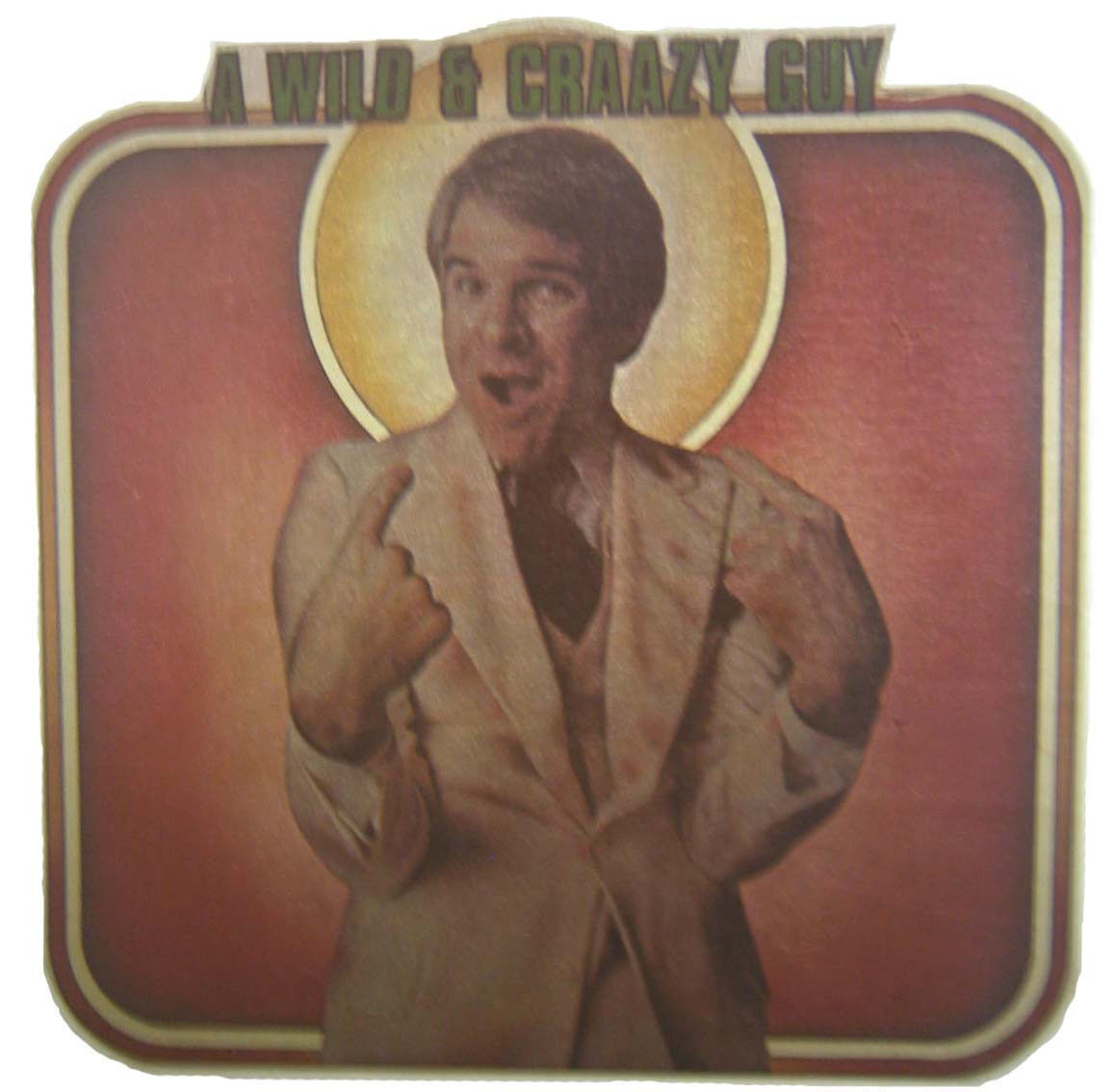 I'd almost forgotten how big Steve Martin really was and that I still quote his routine now and then. You gotta stay hip for the kids…
Seeing these gave me the idea of a post-apocalyptic movie where the main villain has a McDonald's cult and throws his enemies in the "Grimace Pit." Don't steal this idea, Patent Pending! PATENT PENDING!
Amsco Spider-Man Super Babies (eBay Link) —
I remember seeing these as a kid and JUST HATING ON THEM. "Baby stuff" it may be the first thing we learn to hate. Now, at the very least, I see their charm. Progress!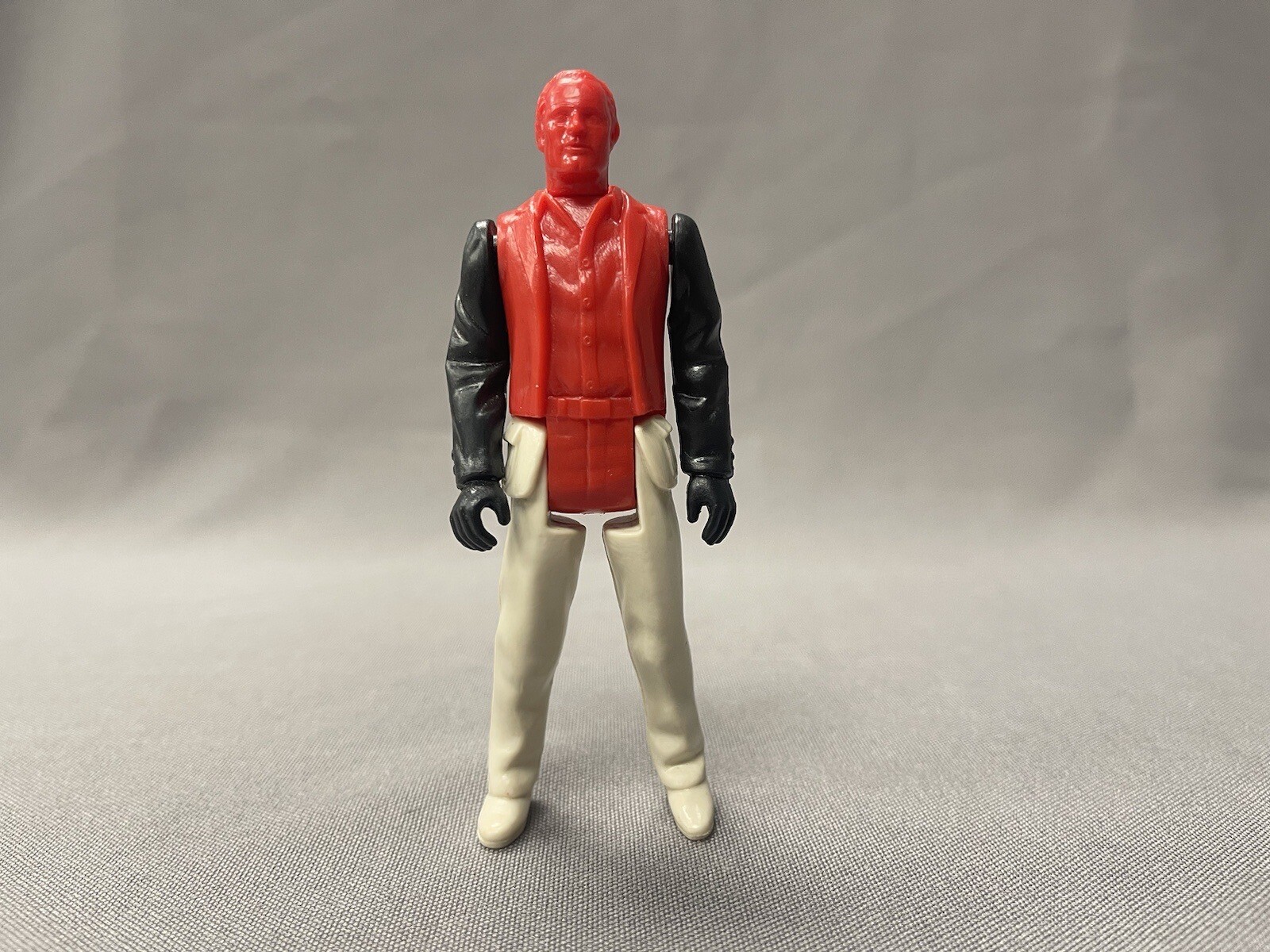 Streethawk Action figure prototype (eBay Link)–
I'm a Streethawk jag this month and this blew me away. It's not Rex Smith's Jesse Mach but his goofy computer sidekick Norman Tuttle, who invented Street Hawk.
This is TV history, as it is the only known action figure of actor Joe Regalbuto, probably most famous for Murphy Brown but in my heart he'll always be Kalnick, the Venusian enemy of Mork. He was also Blanche's jerk son-in-law on "Golden Girls." I know more than I should about this actor…
The Super Collector Newsletter combines all the news from Mego Museum and Plaid Stallions and a lot of other fun stuff across the Interwebs. It's got customs, new action figures, vintage finds and a lot of pop culture. Sign Up Here!
Toy-Ventures Magazine Issue 10 is here!
Do you miss print toy magazines? I sure did; that's why I created Toy Ventures. A full-colour print magazine that celebrates toys from the 1960s to the 1980s. It features collector guides, interviews and even some satire. We're on issue 10 now but still have a limited supply of our back issues; please visit our Shop for more information.

We co-produced this amazing action figure with White Elephant Toyz; it's an 8″ Mego Style Officially Licensed Tura Satana figure with a beautiful box by Joeseph Linsner! Get yours while supplies last.

Knock-Offs Totally Unauthorized Action figures is from the demented mind that brought you "Rack Toys: Cheap, Crazed Playthings" and features hundreds of hilarious, charming, copyright infringing toys. Get a signed copy in our shop!
5 Awesome
Facebook Groups we enjoy

The official FB group for PlaidStallions, come for the conversation, stay for the chill vibe. Remember, you keep the glass.

Mego Knock Off Headquarters is a group created to discuss bootleg toys and customs. Totally chill vibe for fans of Tomland, Lincoln International, Mego and AHI. It's a super fun group, join Mego-KO-HQ!
Check out the PlaidStallions store for Toy-Ventures magazine, Tura Satana and much more:
www.plaidstallions.com/reboot/shop
Join the fun at Mego Knock Off Headquarters, 1800 members and climbing:
https://www.facebook.com/groups/Megoknockoff
New to the channel? Subscribe! ►https://bit.ly/3D3zxJK
Follow PlaidStallions on Social Media:
Twitter ► https://bit.ly/2UzxQ5q
Facebook ► https://bit.ly/3mfY73R
Instagram ►https://bit.ly/3yZ3kAV
Website ► https://bit.ly/3yZ3kAV
5 Awesome