5 Awesome Things on eBay this week
I cannot tell you all the hours of fun I had with this thing as a kid and later with my kids. This set now rests in my storage unit, awaiting grandchildren (of which there is no rush). I love this toy like an old friend.
I've seen this set in catalogs but never like this. I guess the Lassie license only extends to the dog as it's just "The Boy." Gabriel made nice toys and while this would have appealed more to my sister than me,  I admire it.
I'm not 100 percent sure but I think these are just a rip-off of Topps Whacky Packs. As a kid, I always seemed to miss when these came out, and i'd get them in trades, but I did not know what they were called. I remember asking for "weird food cards" at my local "MAC'S MILK" and getting odd looks.

Starroid Raiders Zing action figure (eBay Link) –
These late-model Tomland Figures are kind of a tough find; the cards are my favourite because of a cameo by the Thunderbirds.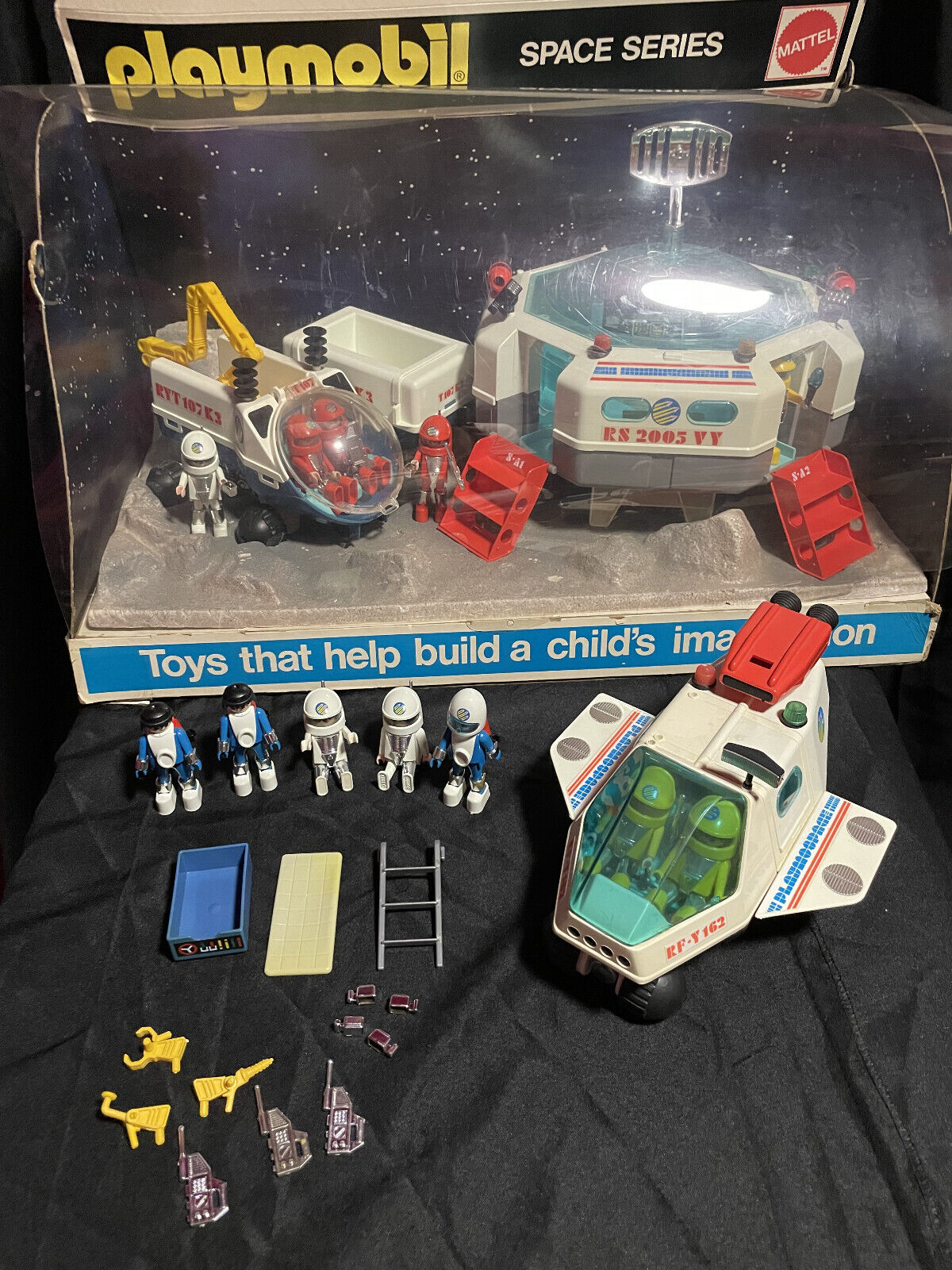 Despite me growing up half-German, Playmobil completely skipped me as a child. It's like a car full of your friends zooming by you while waiting for a bus. Playmobil looked cool AF especially the space stuff. I had no idea Mattel ever carried it and well this is a store display which gives me other stirrings. I'm complicated.
The Super Collector Newsletter combines all the news from Mego Museum and Plaid Stallions and a lot of other fun stuff across the Interwebs. It's got customs, new action figures, vintage finds and a lot of pop culture. Sign Up Here!
Toy-Ventures Magazine Issue 10 is here!
Do you miss print toy magazines? I sure did; that's why I created Toy Ventures. A full-colour print magazine that celebrates toys from the 1960s to the 1980s. It features collector guides, interviews and even some satire. We're on issue 10 now but still have a limited supply of our back issues; please visit our Shop for more information.

We co-produced this amazing action figure with White Elephant Toyz; it's an 8″ Mego Style Officially Licensed Tura Satana figure with a beautiful box by Joeseph Linsner! Get yours while supplies last.

Knock-Offs Totally Unauthorized Action figures is from the demented mind that brought you "Rack Toys: Cheap, Crazed Playthings" and features hundreds of hilarious, charming, copyright infringing toys. Get a signed copy in our shop!
Facebook Groups we enjoy

The official FB group for PlaidStallions, come for the conversation, stay for the chill vibe. Remember, you keep the glass.

Mego Knock Off Headquarters is a group created to discuss bootleg toys and customs. Totally chill vibe for fans of Tomland, Lincoln International, Mego and AHI. It's a super fun group, join the Mego-KO-HQ!