5 Awesome Things on eBay this week-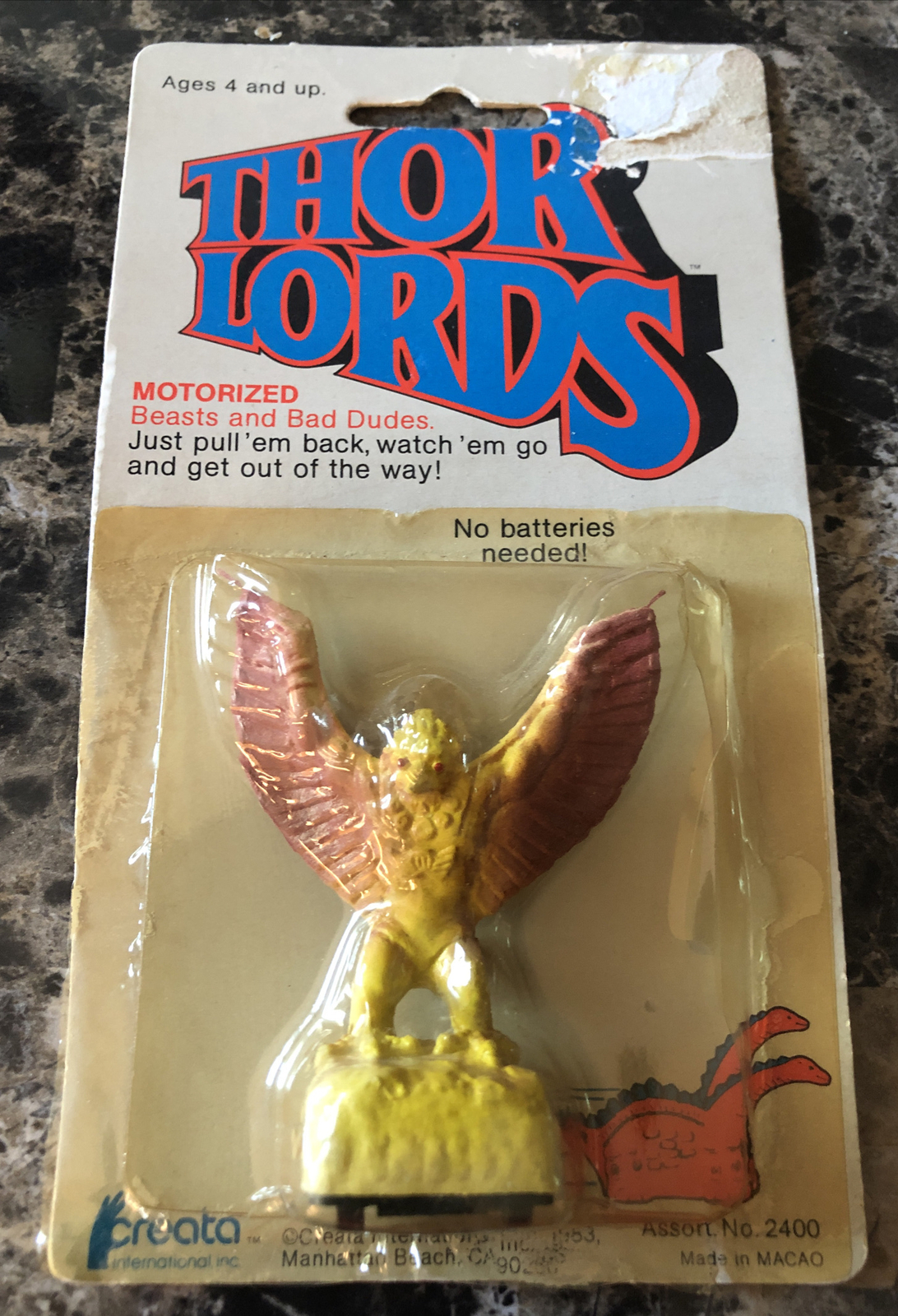 Thor Lords figure by Creata (eBay Link) – Ok, I've been collecting toys since 1985 but I honestly have never seen or heard of this toy line before. The name, the concept, the whole thing is pretty weird. I need to do some googlin'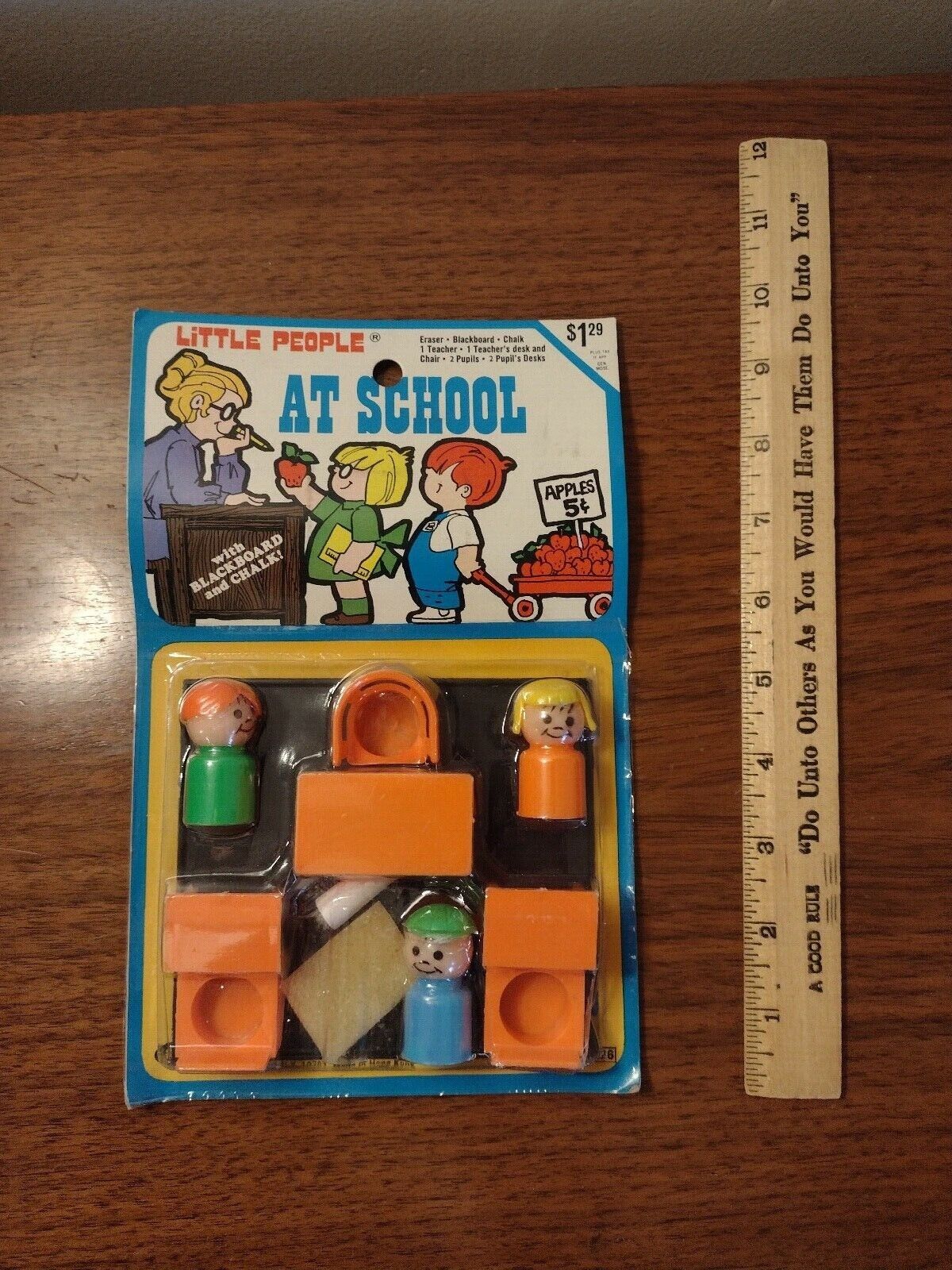 Gordy Toys Knock-Off Fisher Price Play People– Wow! My friend Courtney sent me this and it's pretty brazen. It's a carbon copy of the Fisher-Price Play people but made oh so much shoddier. This is another "thing I've never seen before", I'm grateful that there is so much undiscovered Rack Toy country out there.
Knock Off Star Wars Canteen (eBay Link)– This is a pretty brazen one, usually, the toy looks like R2 d2 and they use the words "Space Wars" and such. This one just goes for it and puts "Star Wars" right on the header card. Wow, that's enough to make George Lucas spit out his diet coke!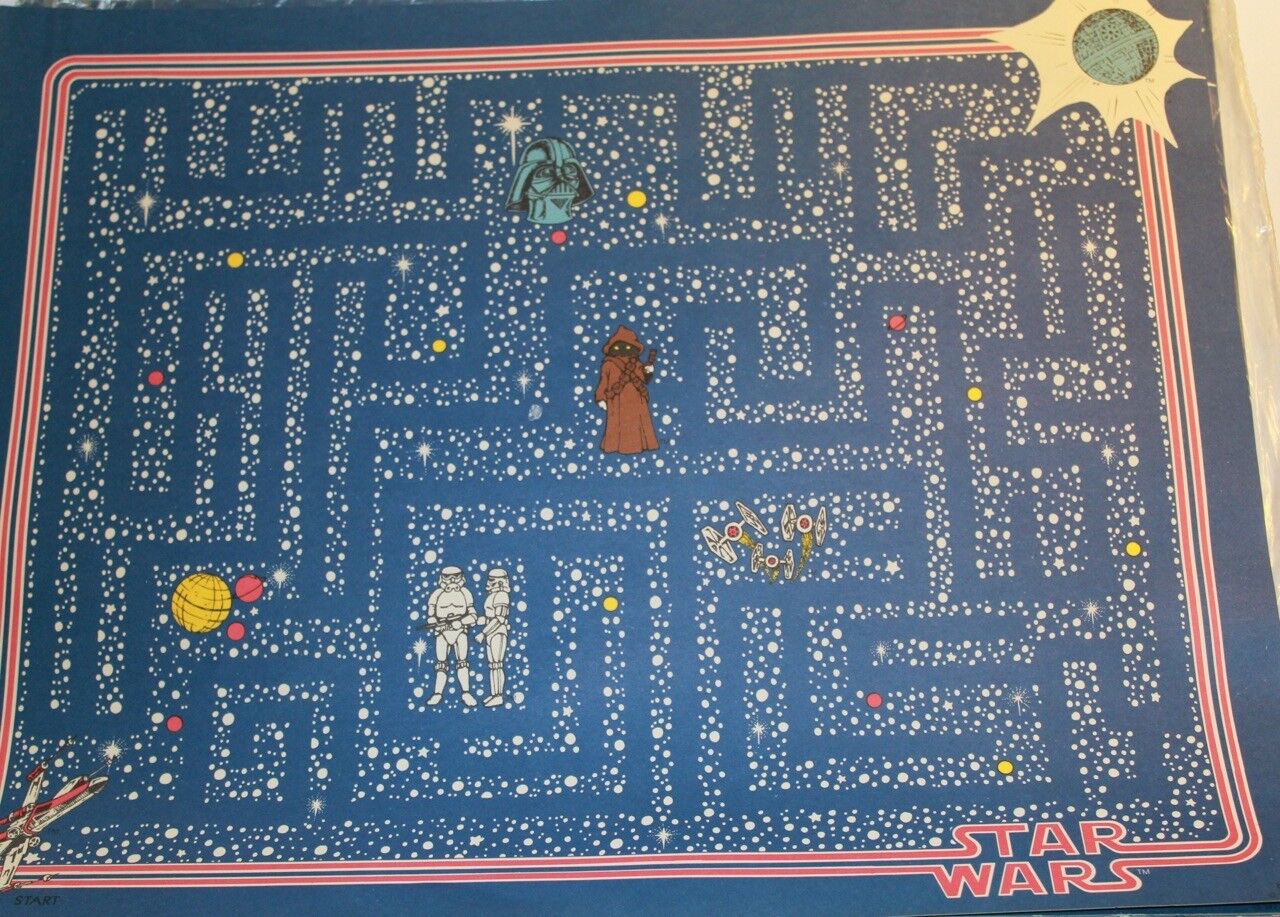 Star Wars Placemats (eBay Link)– From the unlicensed to the licensed. I love stuff from the "Wild West" days of Star Wars merchandise and this is so terrific. That Darth Vader image haunts me, I think it was lifted from a comic book ad? Help me out peeps!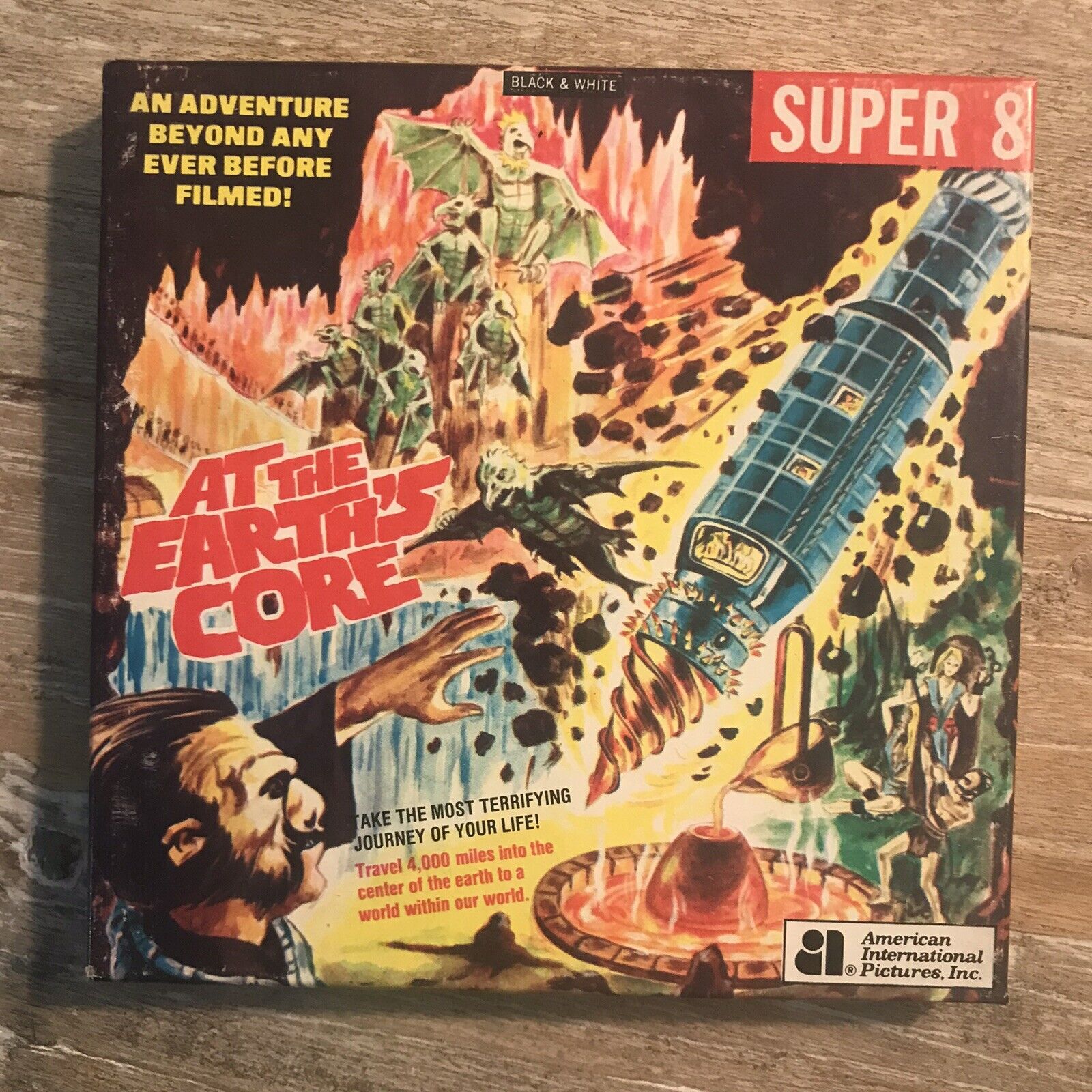 At the Earth's Core Super 8 Movie (eBay Link)- You can never go wrong with a Doug McClure movie from the 70s and this to me is the finest.
We have a new book out called "Knock-Offs: Totally Unauthorized Action Figures" it's a 132-page tribute to bootleg toys.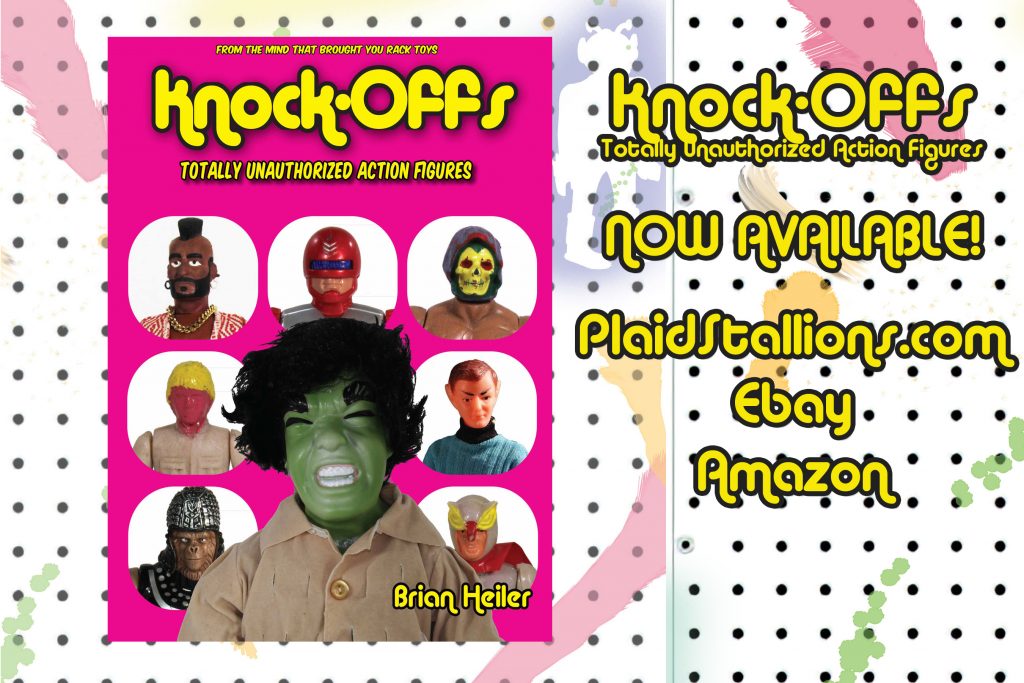 You can get this new book via the PlaidStallions Shop , On Amazon (Affiliate Link) or on eBay (eBay Link)
Our book Rack Toys, Cheap, Crazed Playthings is now available again! Order through our Affiliate Link
Order Rack Toys 2.0 Here through our Affiliate Link►https://amzn.to/3Bkm9z1
Toy-Ventures Magazine is our newest creation, an old-school print magazine about vintage toys! Professionally laid out and written, each issue is brimming with obscure and rare toys from companies such as Mego, Kenner, Remco, AHI, and much more. Monsters, Superheroes, Adventurers, Knock Offs, Apes, and so much more, it's in Toy-Ventures.
Toy-Ventures Issue 5 is available now:
Ebay: https://ebay.us/XSS1X7
Plaid Stallions Store: https://plaidstallions.com/reboot/shop/
Amazon Affilitate Link:https://amzn.to/3d9Q0AS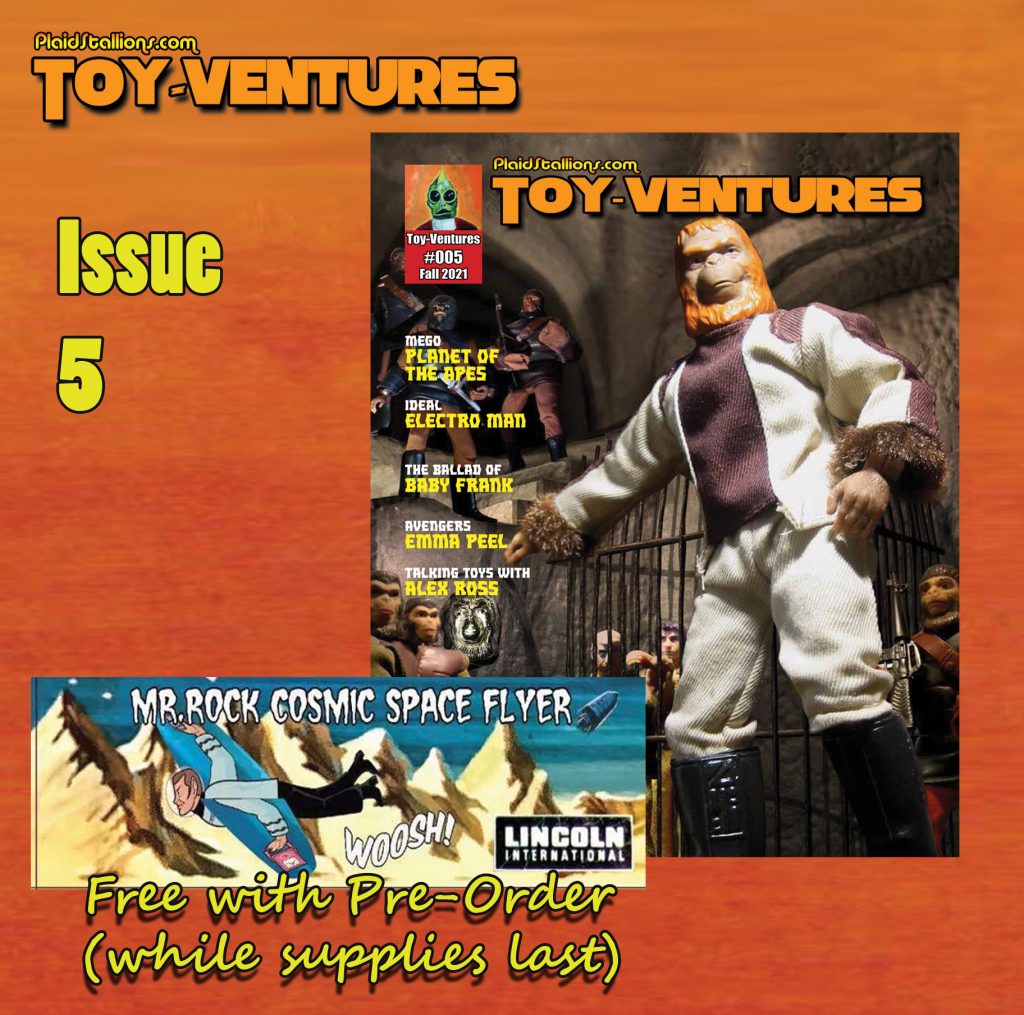 FACEBOOK GROUPS FROM PLAIDSTALLIONS

Pod Stallions is one of the most fun groups on Facebook. Toys, Comics, Movies, TV, it's all up for grabs and remember, you keep the glass!

Mego Knock Off Headquarters– The leading group discussing 70s Dime store knock-offs of Mego action figures, we talk vintage toys and not others. We know the difference between Astro Apes and Action Apeman! It's a really fun group where we talk about Lincoln International, AHI, Tomland, Bogi, Demo Man, Mortoy, and other generic greats.