5 Awesome Things on eBay this week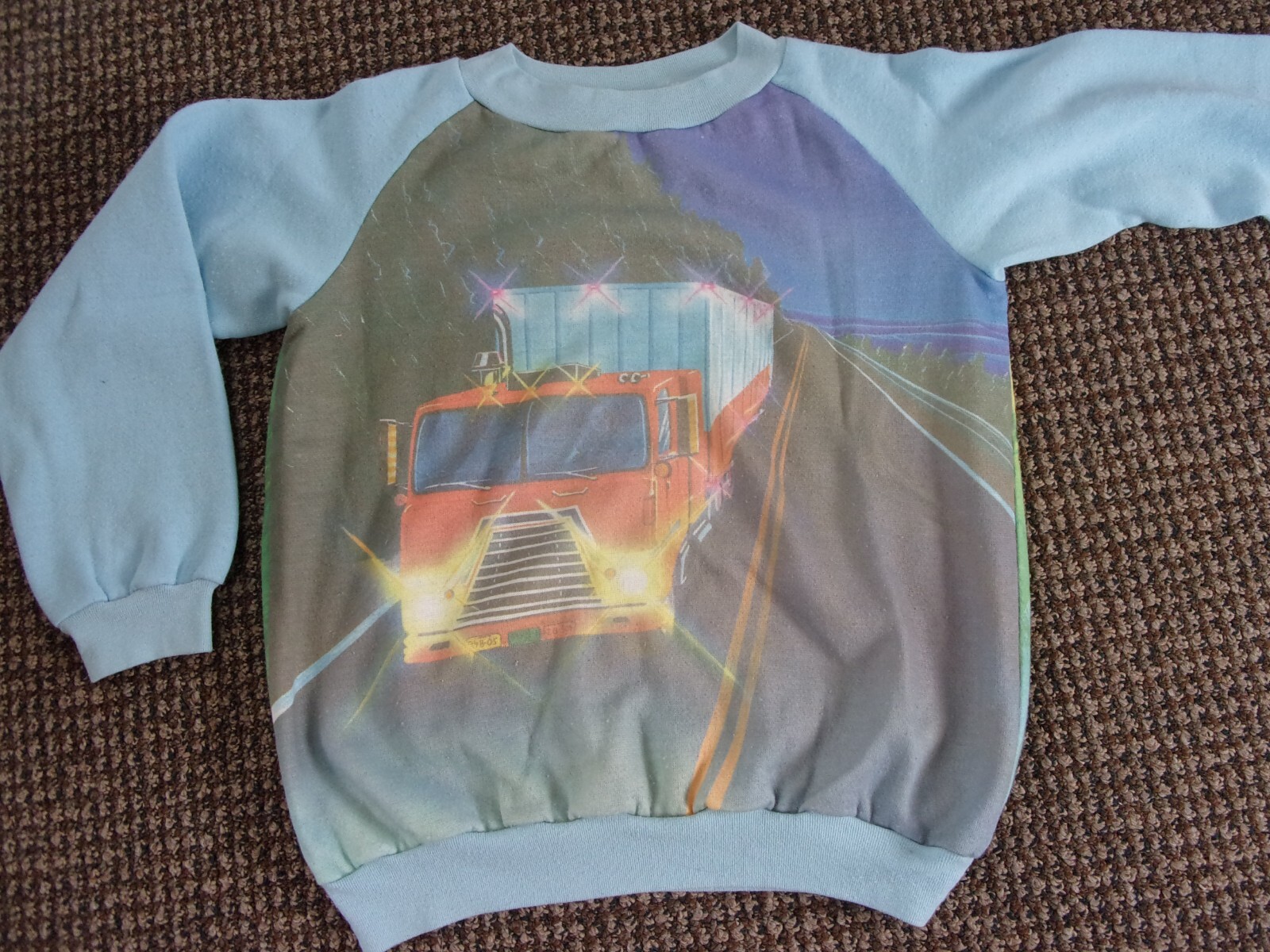 As a survivor of the CB radio/Trucker craze of the 1970s I have no explanation for it. I knew what I was doing but it's like I wasn't in control. All that lingo I memorized is by and large, useless in my present-day life.
These look like they jumped out of a Fleischer cartoon! I wish they were in a 15 EE. However, nothing except  for the generic "Brown Shoe."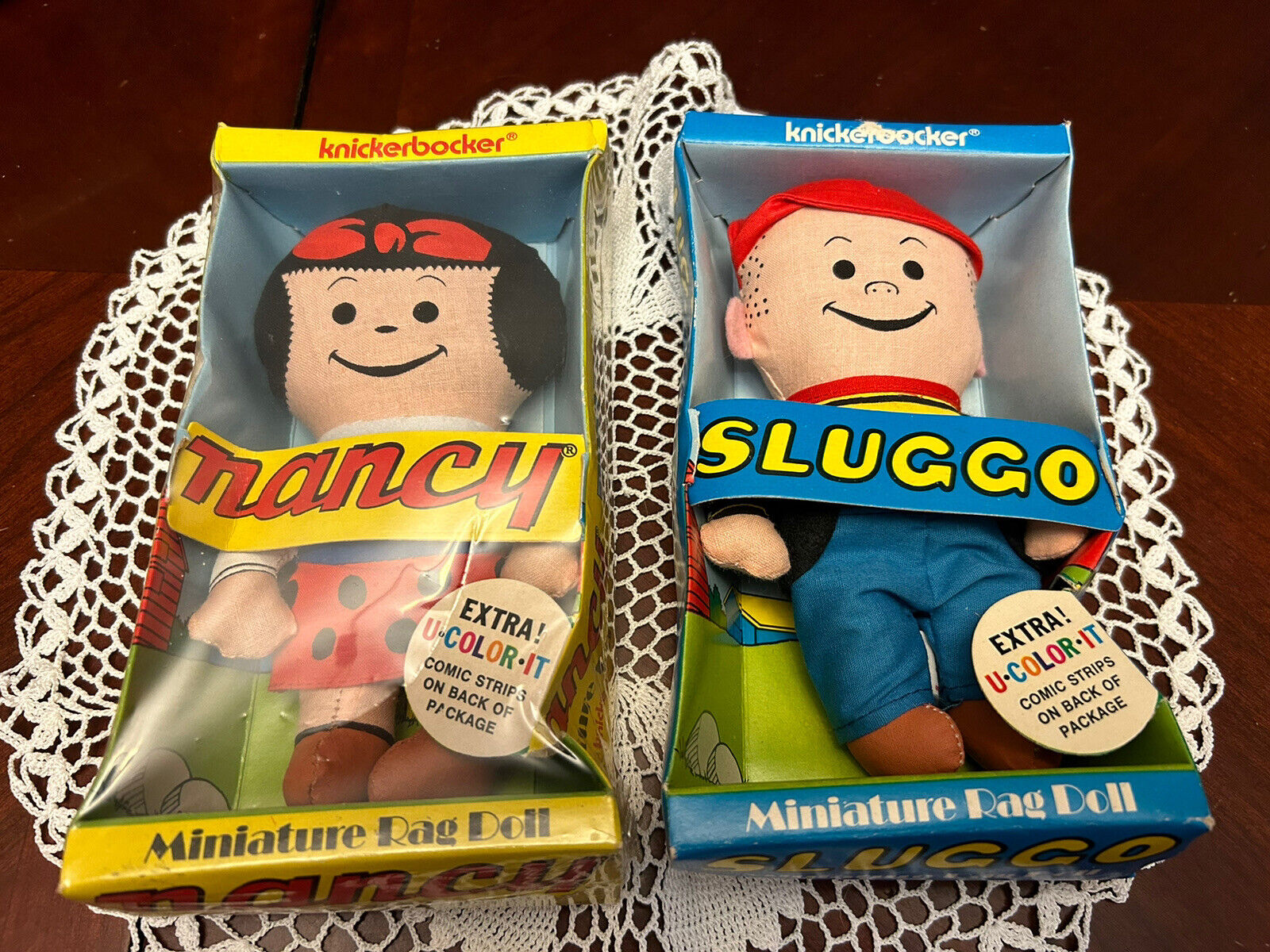 I will admit to being more of a "Little Lulu" guy, but there is nothing wrong with Nancy and Sluggo. I swear there was an ice cream as a kid called a "Sluggo Cone". It's hard not to like something associated with ice cream in childhood.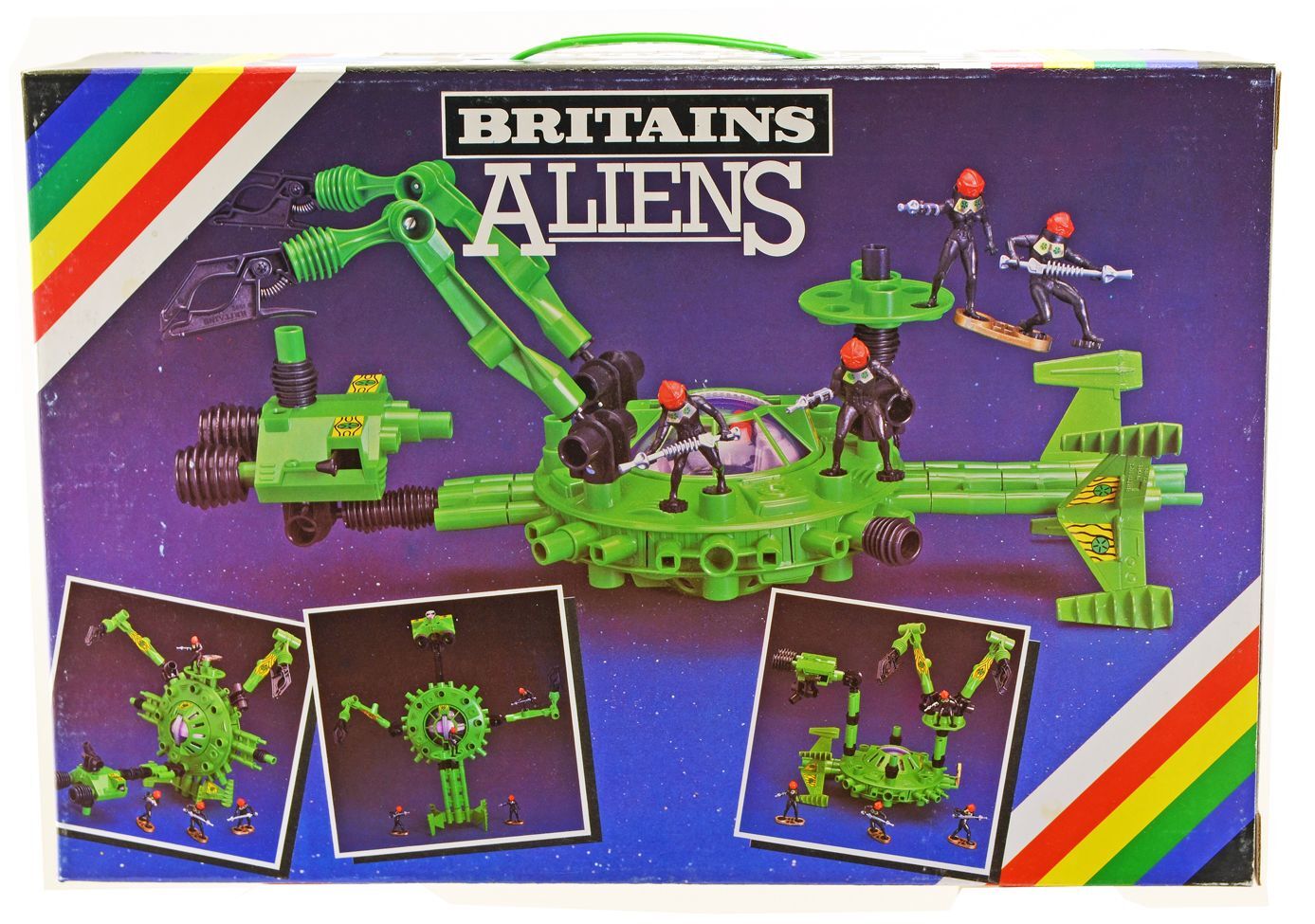 As a kid, I would drool at these sets at Leisure World in Oshawa Center. I never bit the bullet (AKA begged my grandmother) but as I've grown older, they've just gotten more interesting to me. There is some really cool stuff going on in this line and I'm bookmarking this for further investigation.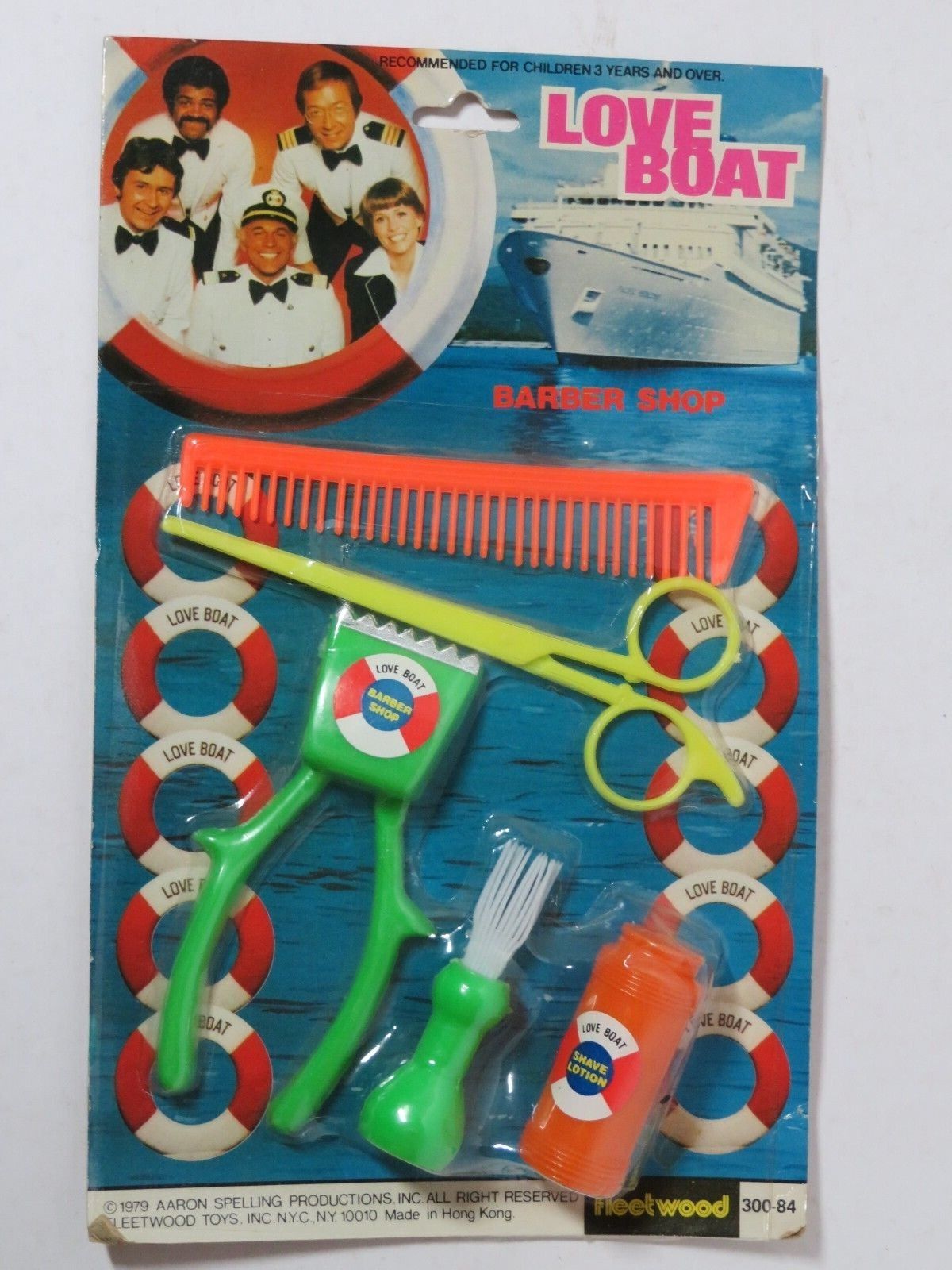 This is one of the toys that inspired me to write Rack Toys, so it has an eery power over me. I've been watching Love Boat on Pluto TV lately, hoping to see the Barber Shop finally. So far, I've seen the beauty parlour, close but no cigar.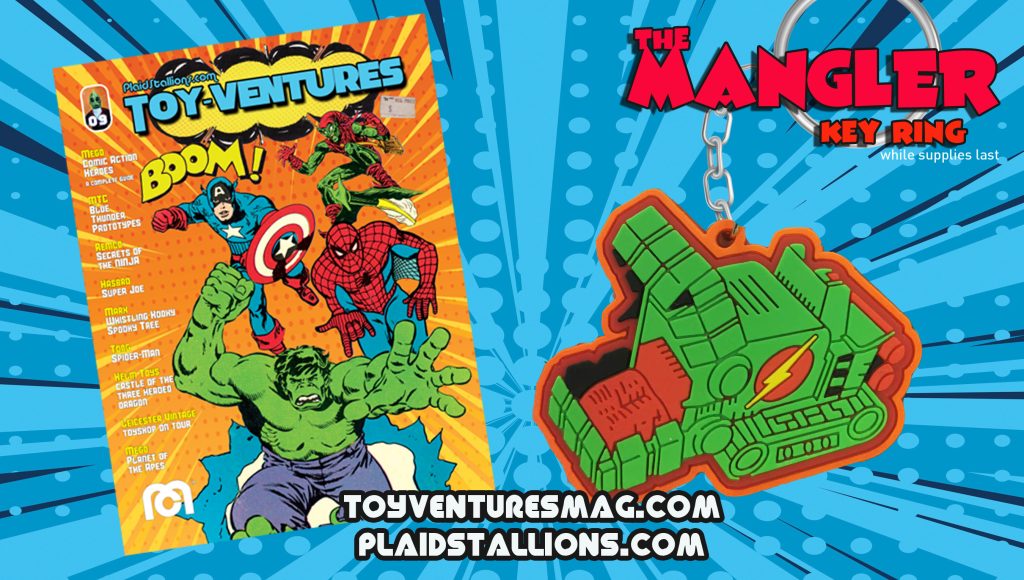 If you've missed print toy magazines, please check out Toy-Ventures. Issue 9 is currently shipping, and subscriptions are now available.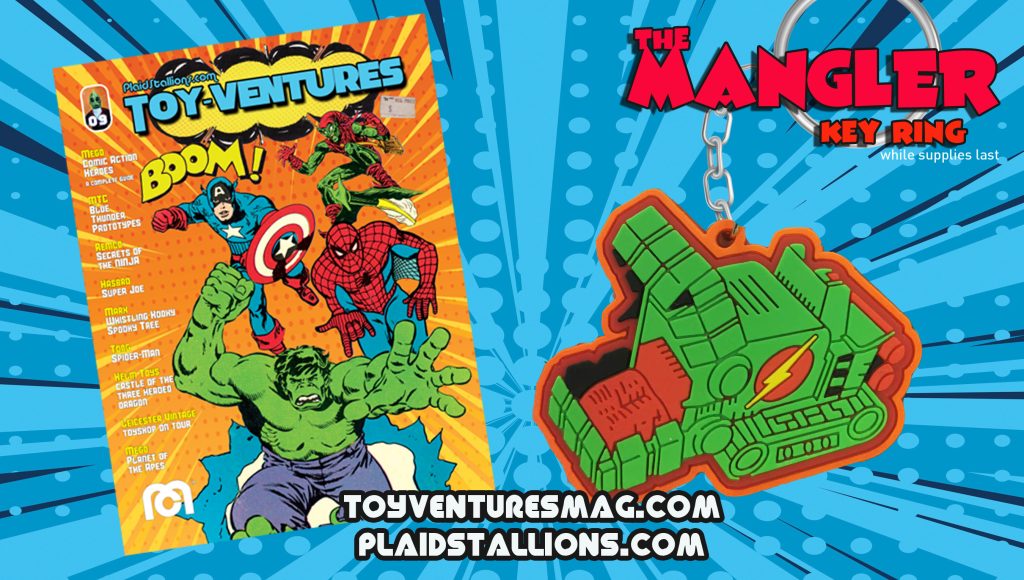 Do you miss toy collector magazines?
That's why we created Toy-Ventures magazine, an old-school print publication dedicated to vintage toys from the 1960s to the 1990s. Each issue is packed with never before seen images and information written by some of the top collectors. We've got nine issues and climbing; please check our page here or visit our store.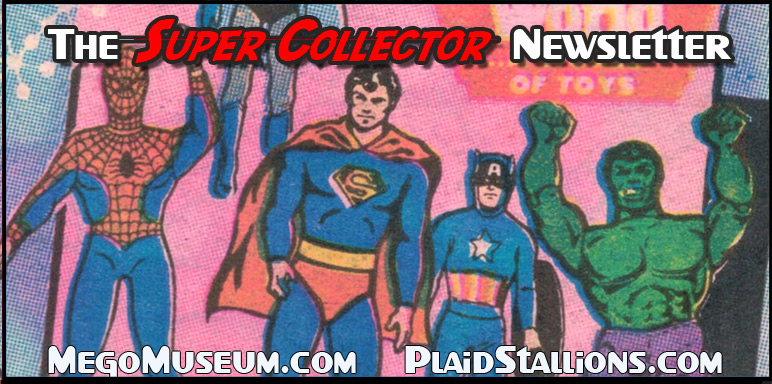 The PlaidStallions Polyester Pals have arrived and come in green and orange. Be the first kid in the sandbox with our Podcast mascots!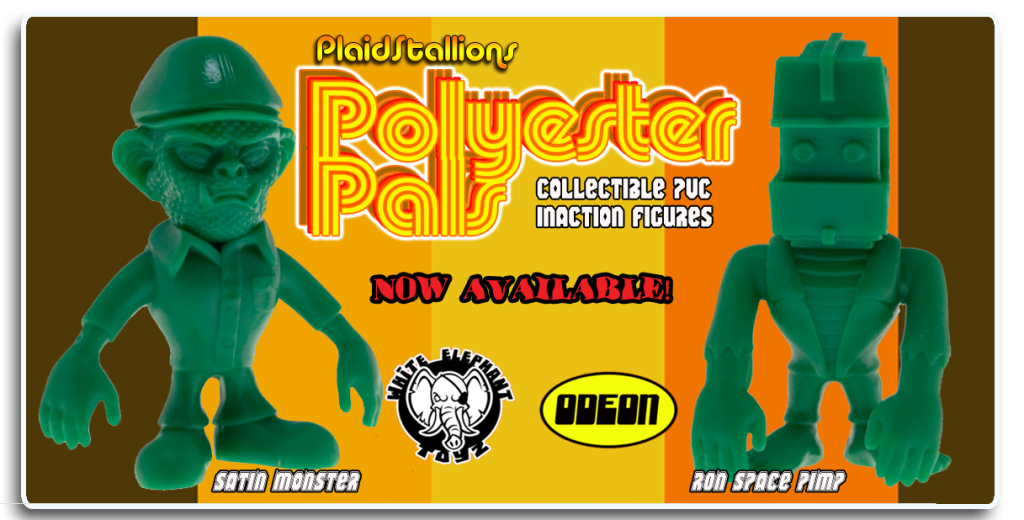 Our latest book is "Knock-Offs: Totally Unauthorized Action Figures" a love letter to cheeky copyright-infringing toys. You can get this new book via the PlaidStallions Shop, On Amazon (Affiliate Link) or eBay (eBay Link)
FACEBOOK GROUPS FROM PLAID STALLIONS

Pod Stallions is based on our podcast and is one of the most fun groups on Facebook. Toys, Comics, Movies, TV, it's all up for grabs, and remember, folks, you keep the glass! If you like our show, then you have found your tribe.

Mego Knock Off Headquarters– The leading group discussing 70s Dime store knock-offs and bootleg action figures, we talk vintage toys and not others. We know the difference between Astro Apes and Action Apeman.  It's a fun group where we talk about Lincoln Monsters, AHI, Mighty Gary, Tomland, Bogi, Demo Man, Mortoys, and other generic greats.
5 Awesome Things on eBay this week