5 Awesome Things on eBay this week
5 Awesome Things on eBay this week
Excellent, a father and son Kenner Super Powers Batman suit. This would not be me and my dad, this dad was very special in the 1980s. Honestly, I don't even know if I could do this with my kid and I was a nerdy dad.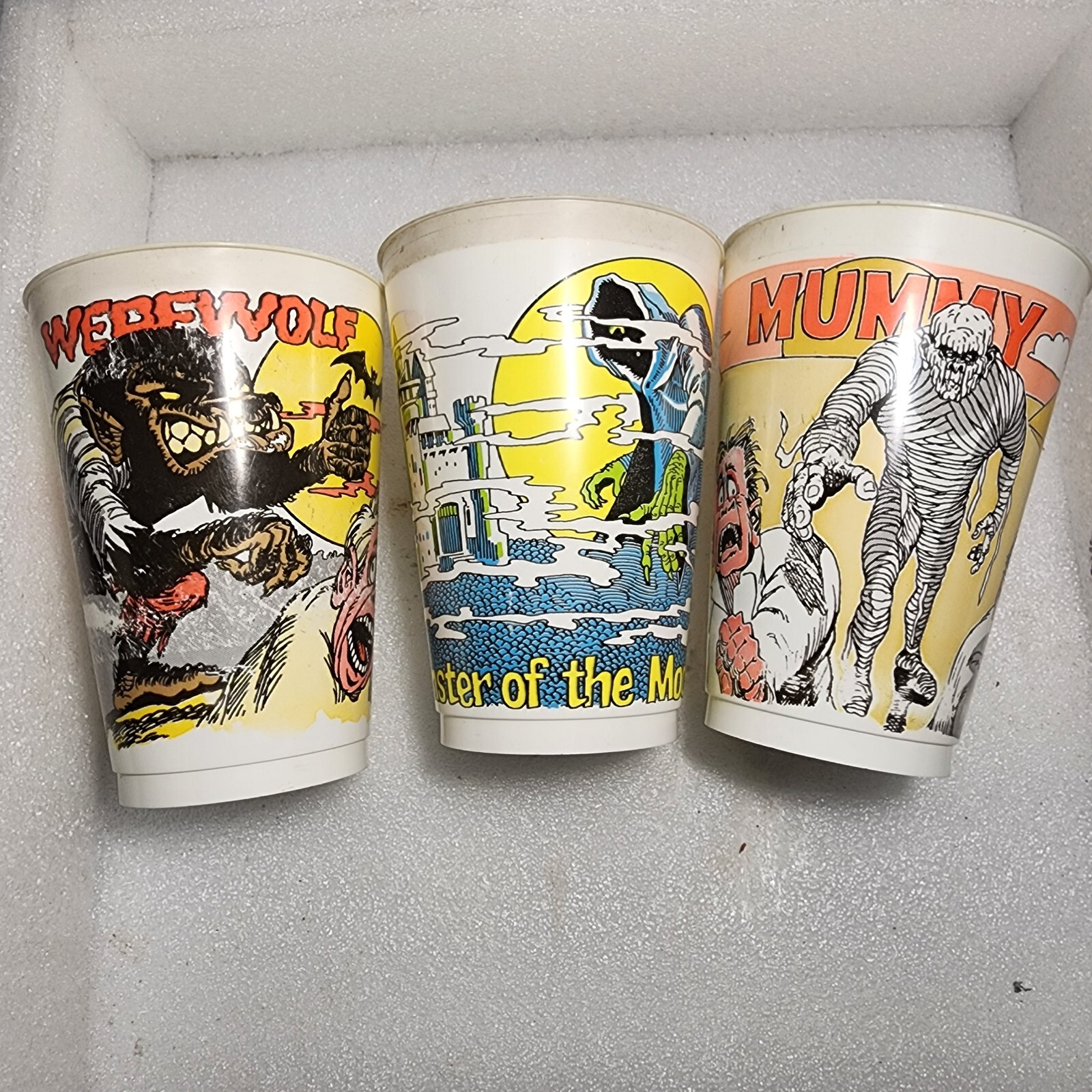 Despite not going to a 7-11 until I was a teenager, I have a massive predilection for these things.  The art just pops; we need more stuff like this these days.
I don't know anything about these figures but they're super adorable. I especially love that they covered the Silver Surfer's "no-no" area. Watch and learn Johnny Storm…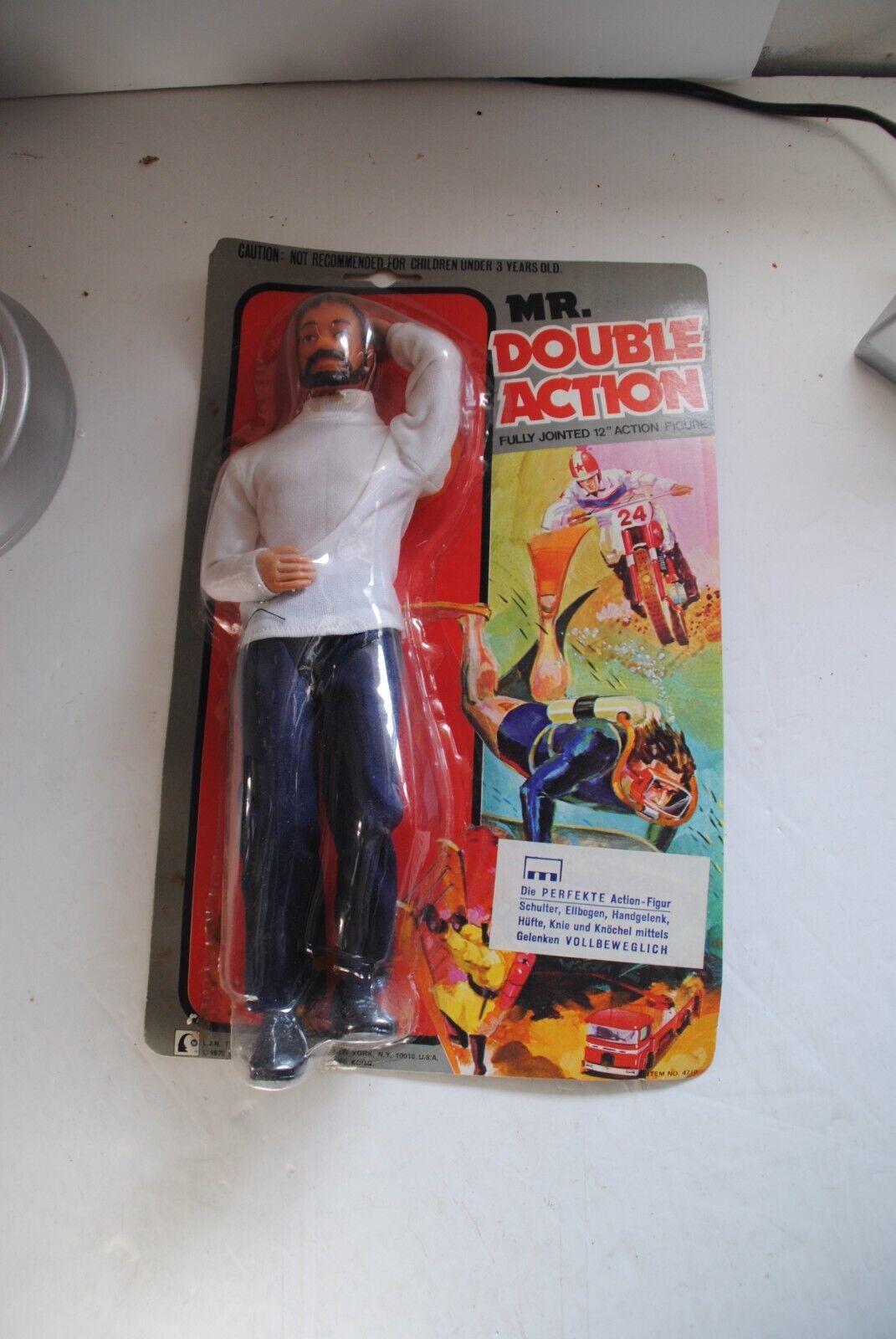 Thia 12″ Joe knock off (which I believe is a Mr. Action or a Dynaman) always makes me smile. I don't know what his "Double Action" is or if it's just bad English. Also, his pose appears to be "I'm a little tea pot" which does not scream "Action" let alone a second helping.
I  saw a single episode of  "Valley of the Dinosaurs" as a kid, but these Rand McNally books were popular in the first grade. I had Josie and the Pussycats and my friend had "Devlin". I still have yet to see a single episode of Devlin.
Hey if you live in Southern Ontario, I'll be at Canadian Toy Con this weekend in Oakville, I'm bringing friends and merchandise. Free Baloney for the kids!
I've also made a few other collectible pins based on knockoffs and characters from this website. Look for a few more designs coming very soon.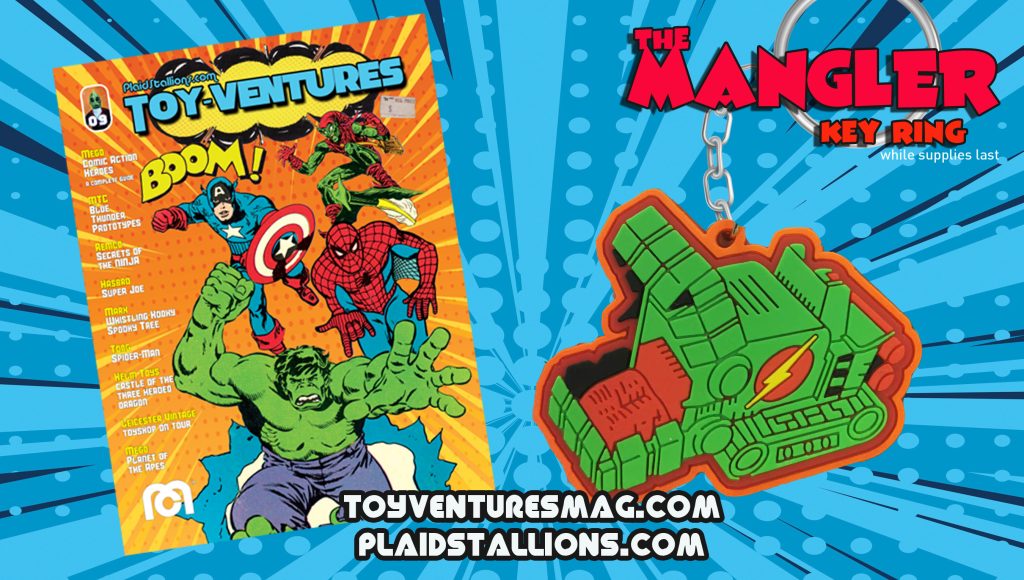 Do you miss toy collector magazines?
That's why we created Toy-Ventures magazine, an old-school print publication dedicated to vintage toys from the 1960s to the 1990s. Each issue is packed with never before seen images and information written by some of the top collectors. We've got nine issues and climbing; please check our page here or visit our store.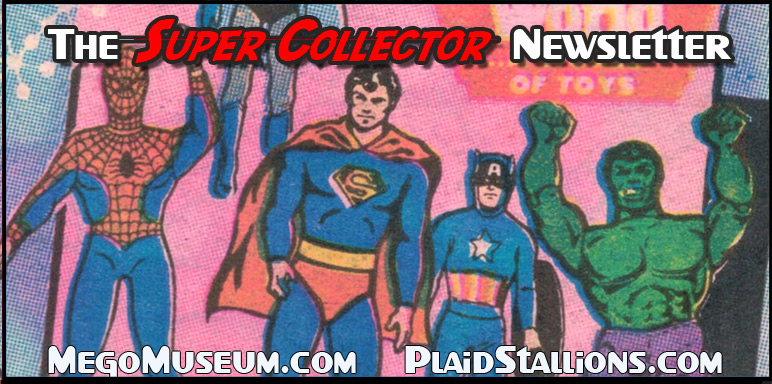 The PlaidStallions Polyester Pals have arrived and come in green and orange. Be the first kid in the sandbox with our Podcast mascots!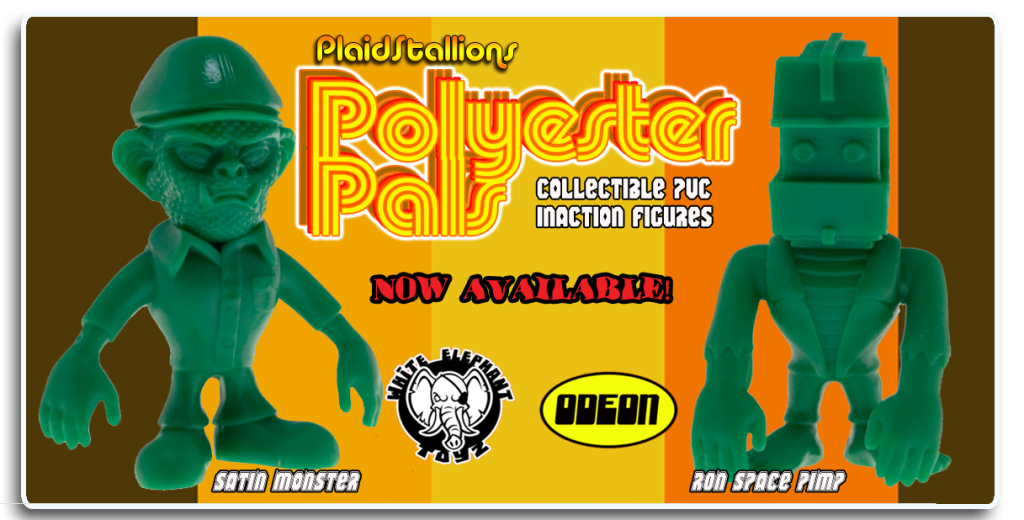 Our latest book is "Knock-Offs: Totally Unauthorized Action Figures" a love letter to cheeky copyright-infringing toys. You can get this new book via the PlaidStallions Shop, On Amazon (Affiliate Link) or eBay (eBay Link)
FACEBOOK GROUPS FROM PLAID STALLIONS

Pod Stallions is based on our podcast and is one of the most fun groups on Facebook. Toys, Comics, Movies, TV, it's all up for grabs, and remember, folks, you keep the glass! If you like our show, then you have found your tribe.

Mego Knock Off Headquarters– The leading group discussing 70s Dime store knock-offs and bootleg action figures, we talk vintage toys and not others. We know the difference between Astro Apes and Action Apeman.  It's a fun group where we talk about Lincoln Monsters, AHI, Mighty Gary, Tomland, Bogi, Demo Man, Mortoys, and other generic greats.
5 Awesome Things on eBay this week