5 Awesome Things on eBay this week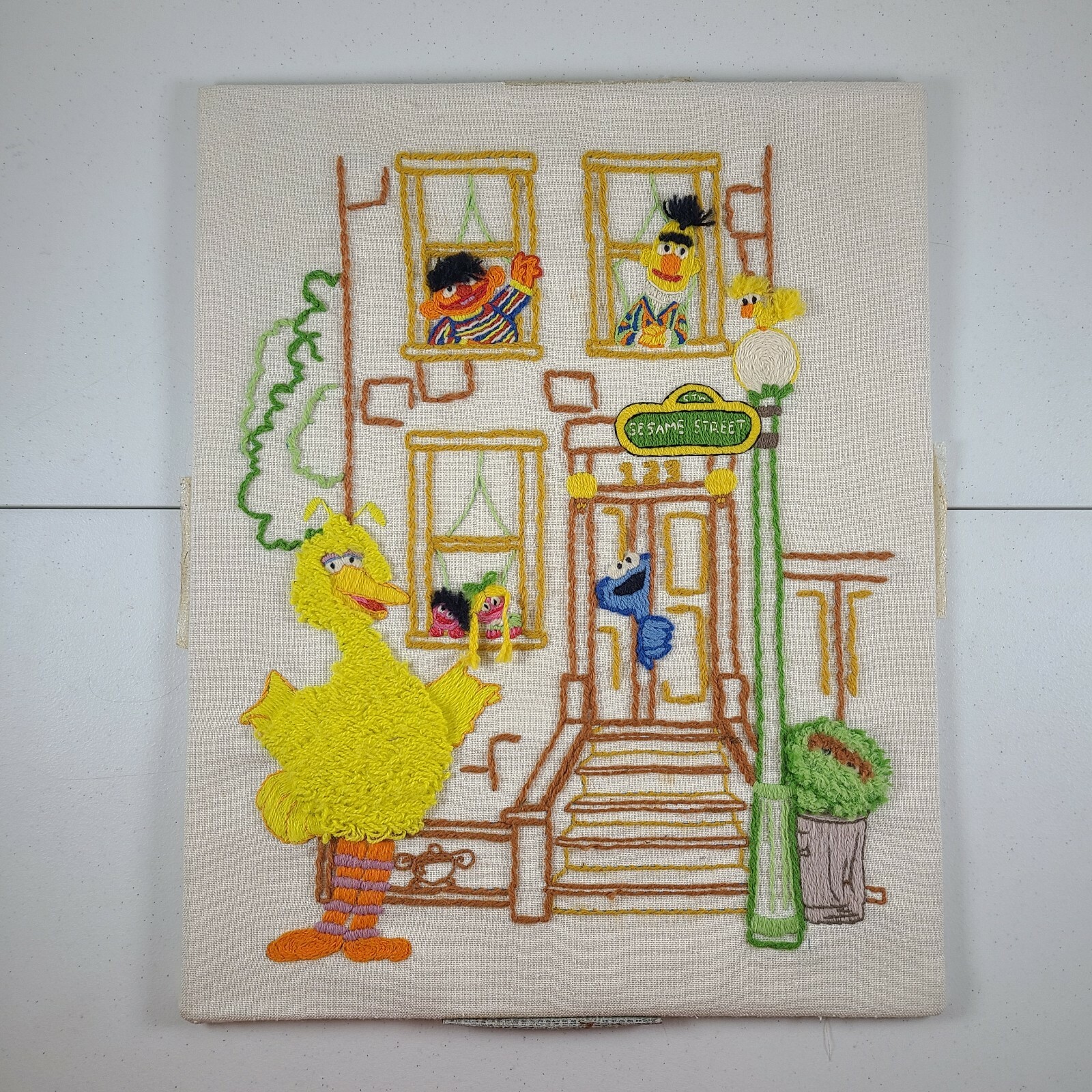 Usually, I wouldn't say I like to make blanket statements, but your house isn't a home without this. How can you even sleep in that flop house?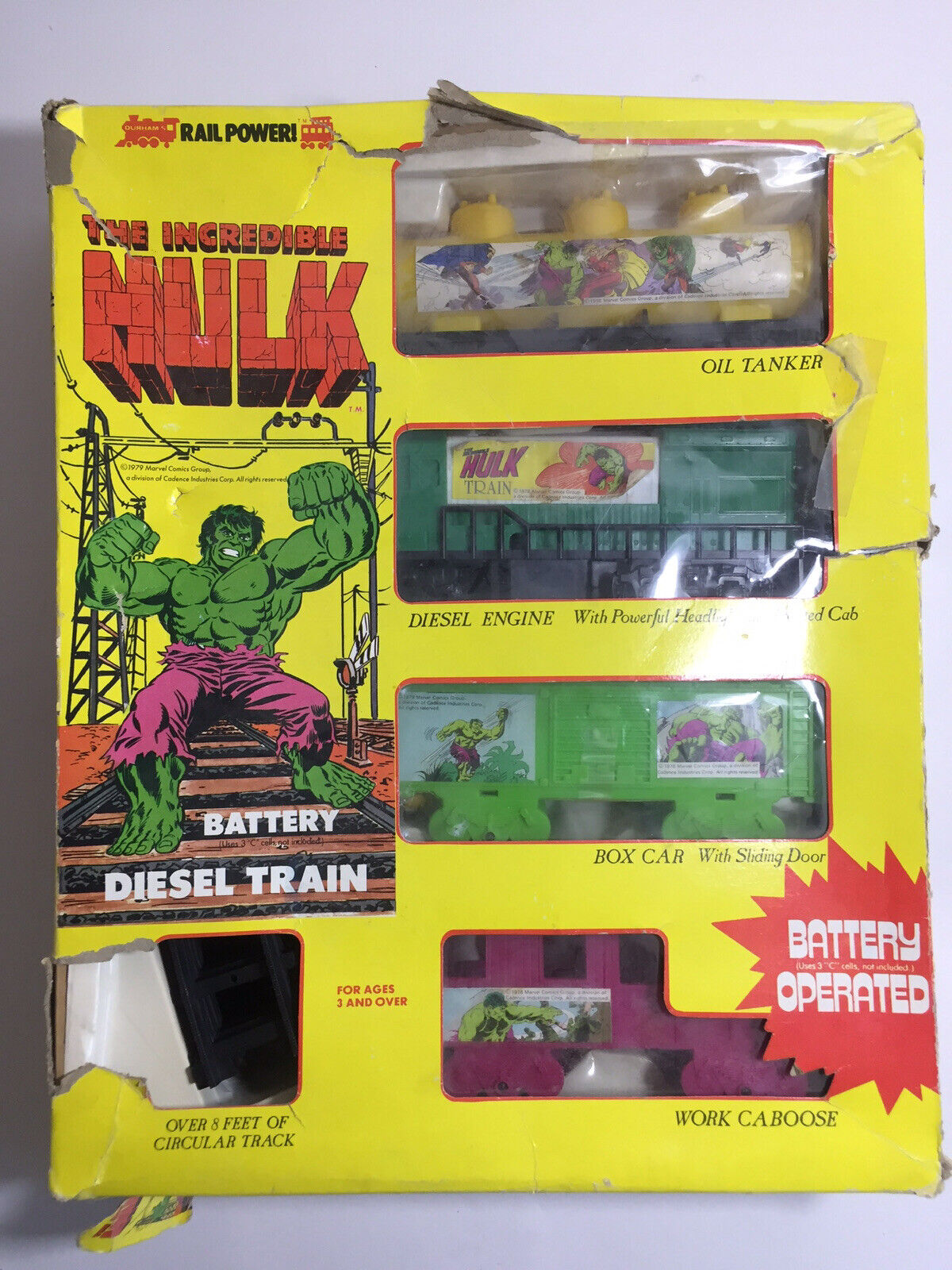 Hulk Smash Choo-Choo! All I got is Hulk is not really a merchandisable character, save for those fists from the early 2000s; those were wicked.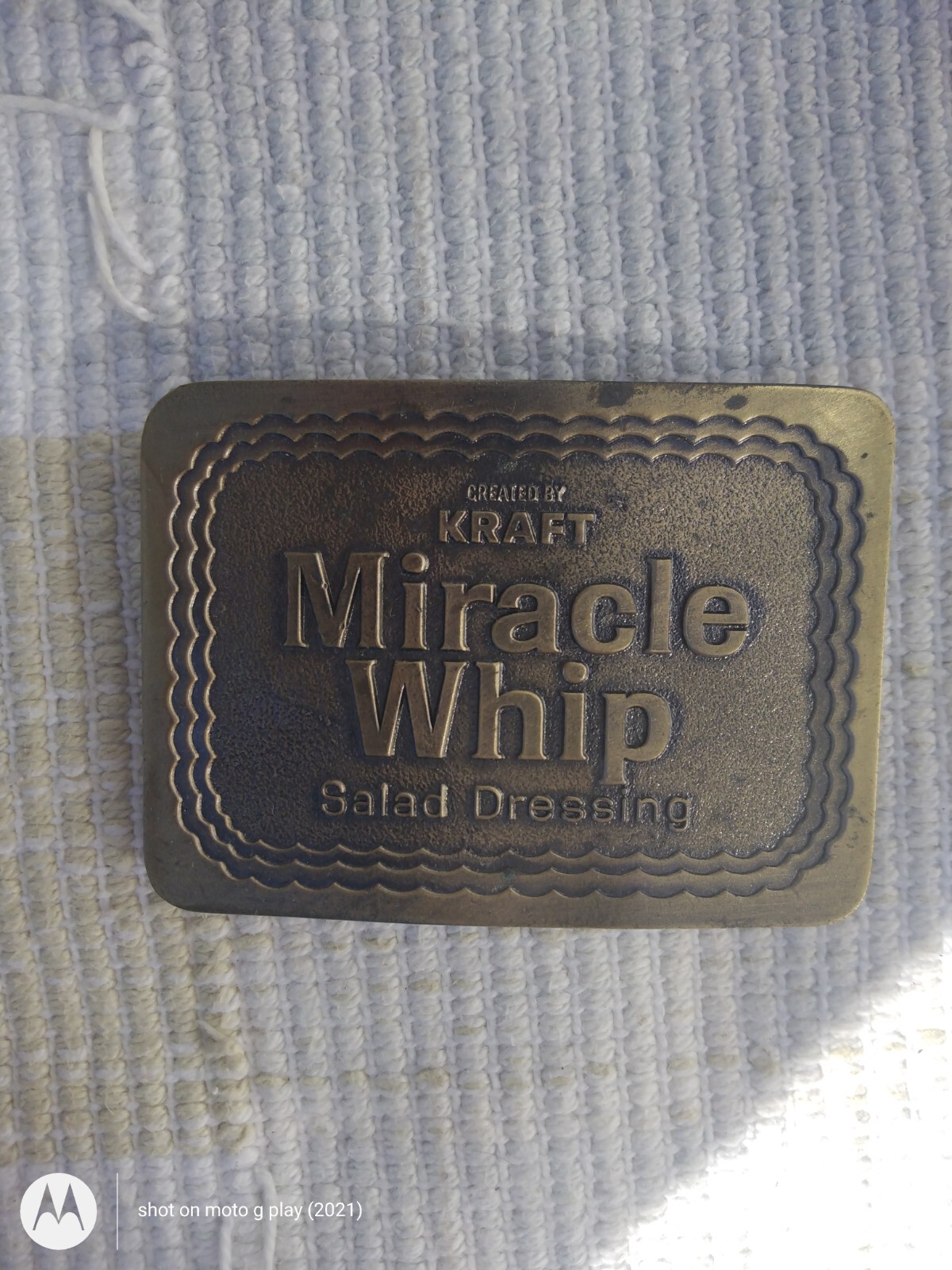 This was sent to me by my friend Courtney who has a cool belt buckle Instagram you should follow.  Like, who would…EVER..wear this? Remember when Miracle Whip did that badass Gen-X campaign that felt like a Mr. Show parody? That is the only thing relating to this stuff that has brought me joy.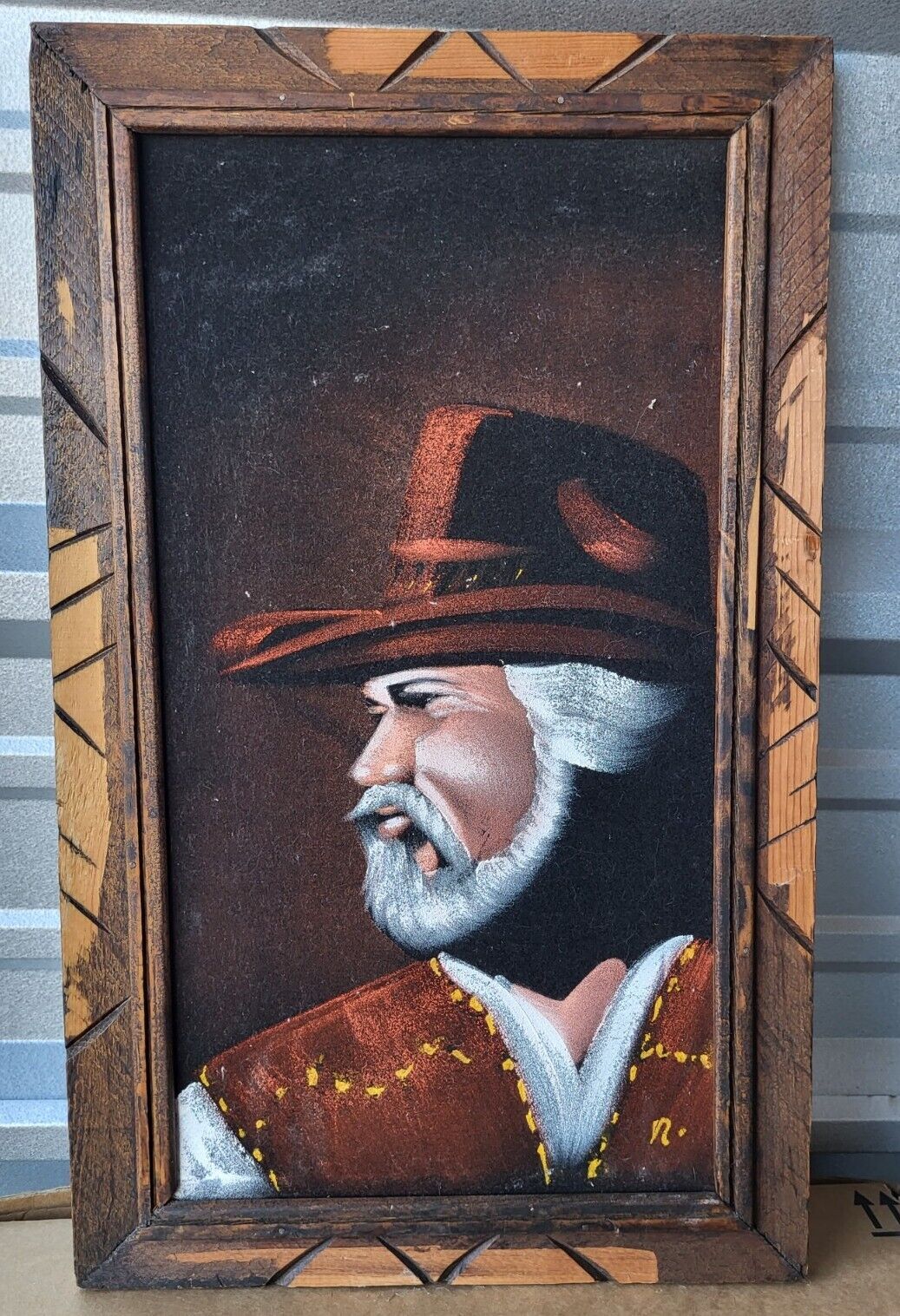 I bet this smells like a whisky explosion in a cigarillo factory. Papa? Is that you?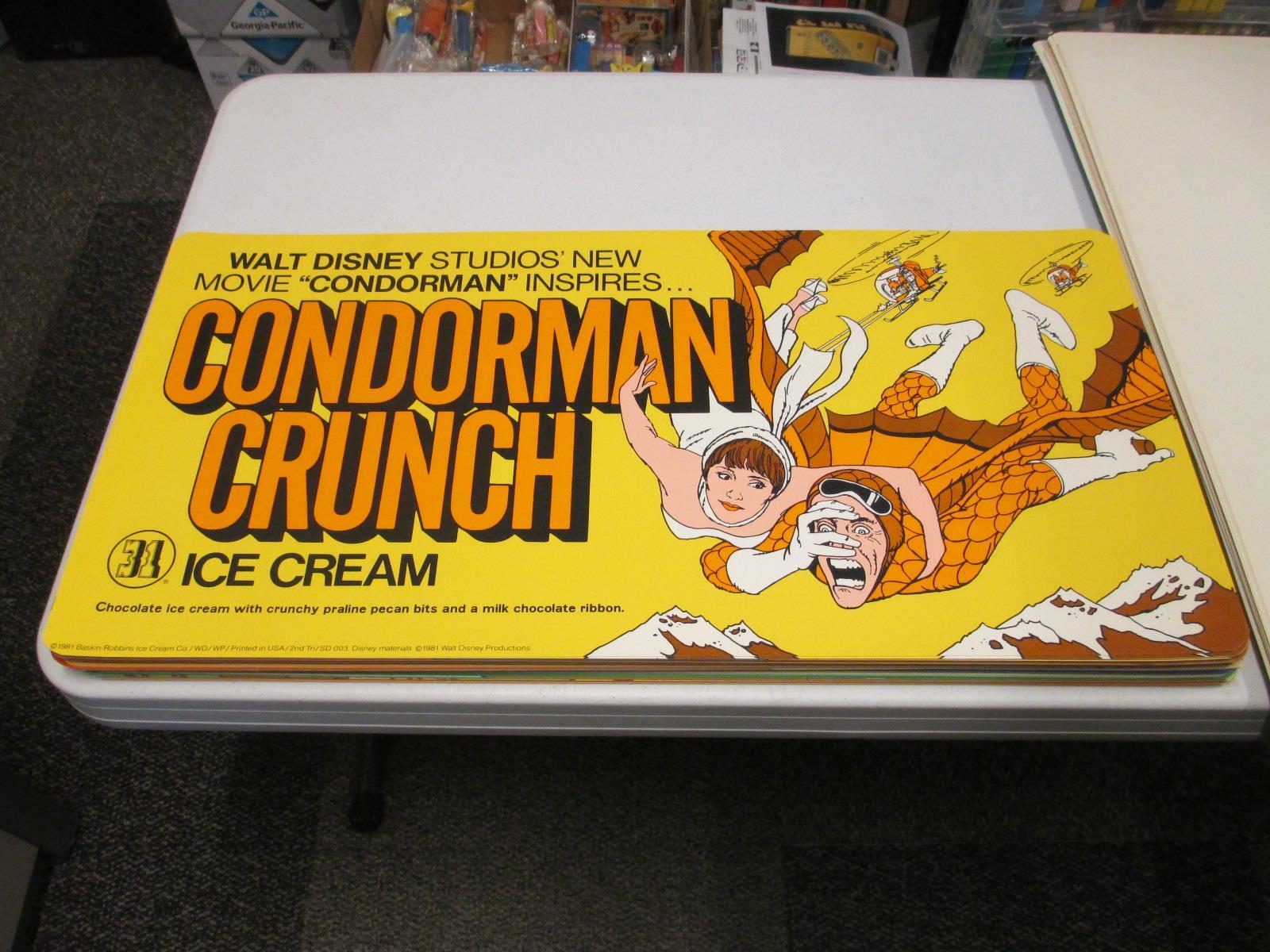 Next time you complain about the latest thing Marvel or DC pooped out, remember Condorman was the only Superhero movie 1981 had to offer. In terms of merchandise, we got a novel, comics by Gold Key and an ice cream flavour that I didn't enjoy and that's it. I thought of Condorman a lot during "Black Adam, " which helped. I don't want to know what's in the Black Adam ice cream; its probably tears and a lock of Henry Cavill's hair.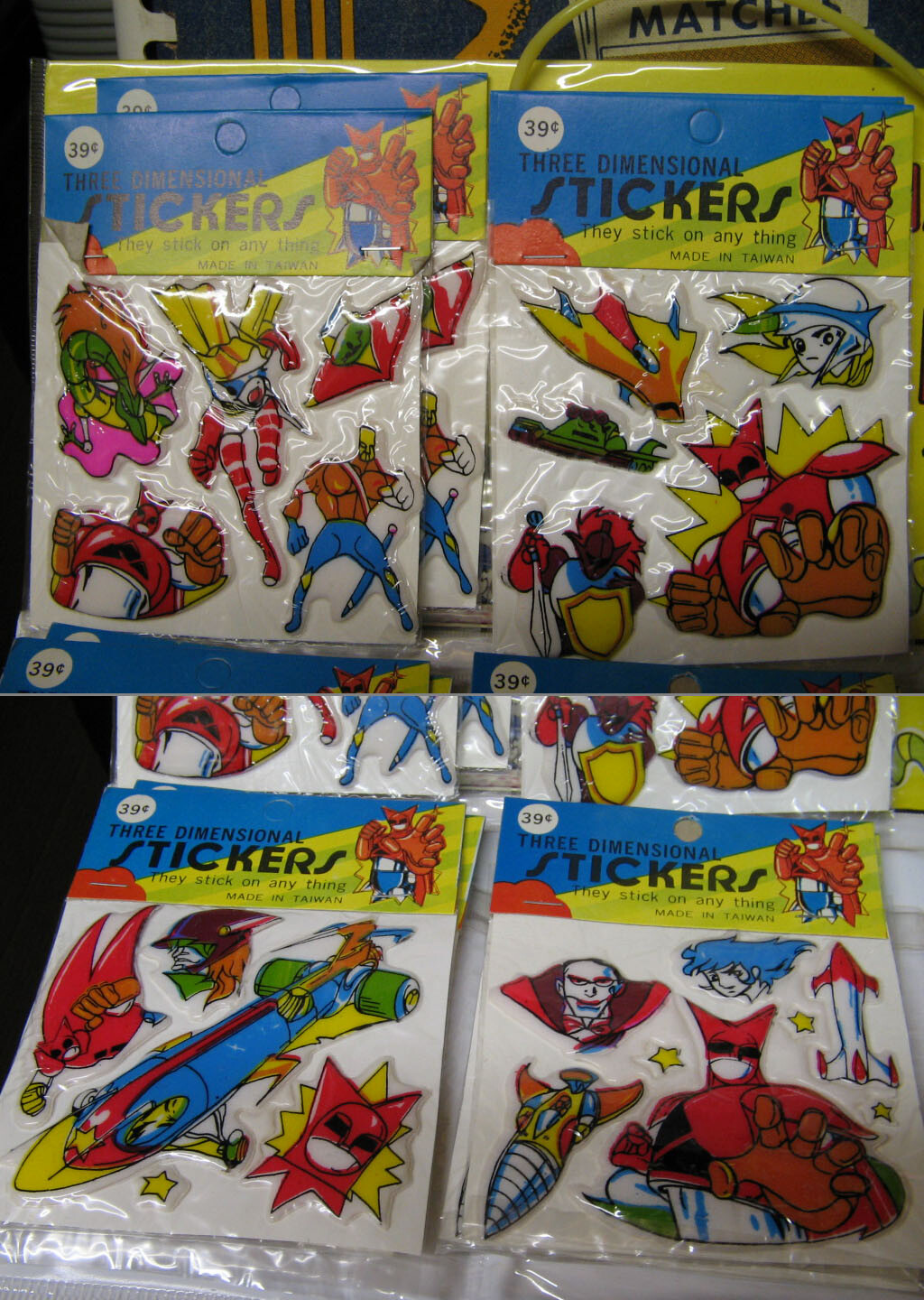 Bonus item, I love Knock-Off stickers based on Japanese properties. I have fond memories of ersatz Ultraman and weird Gatchamen.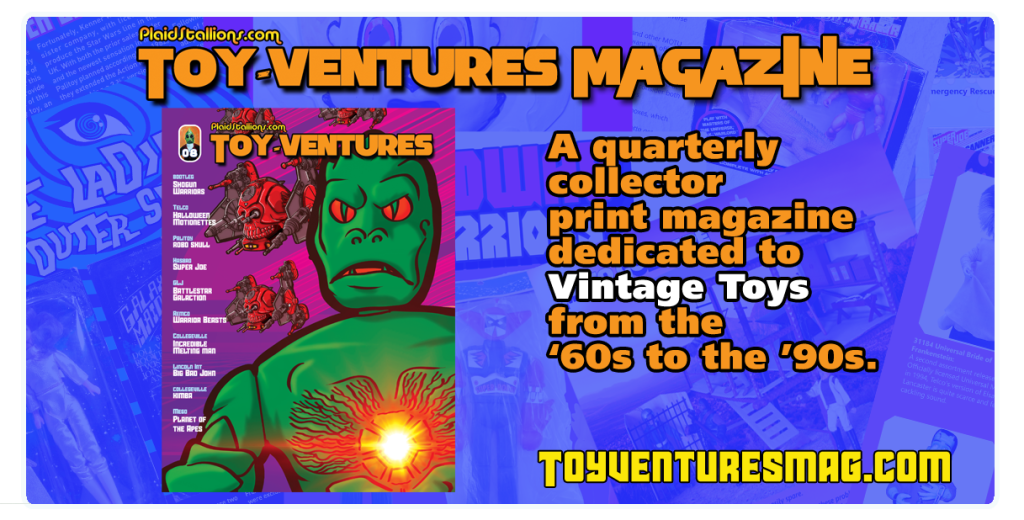 Do you miss toy collector magazines?
That's why we created Toy-Ventures magazine, an old-school print publication dedicated to vintage toys from the 1960s to the 1990s. Each issue is packed with never before seen images and information written by some of the top collectors. We've got 8 issues and climbing; please check our page here or visit our store.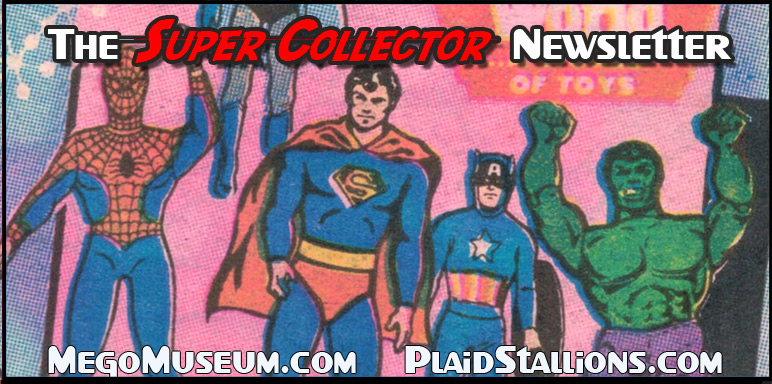 The PlaidStallions Polyester Pals have arrived and come in green and orange. Be the first kid in the sandbox with our Podcast mascots!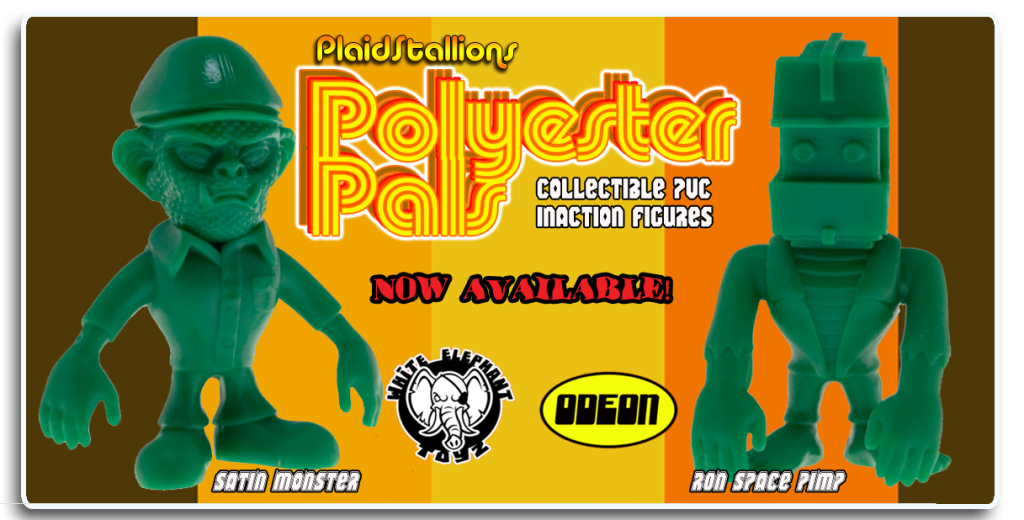 Our latest book is "Knock-Offs: Totally Unauthorized Action Figures" a love letter to cheeky copyright-infringing toys. You can get this new book via the PlaidStallions Shop, On Amazon (Affiliate Link) or eBay (eBay Link)
FACEBOOK GROUPS FROM PLAIDSTALLIONS

Pod Stallions is based on our podcast and is one of the most fun groups on Facebook. Toys, Comics, Movies, TV, it's all up for grabs and remember folks, you keep the glass! If you like our show, then you have found your tribe.

Mego Knock Off Headquarters– The leading group discussing 70s Dime store knock-offs and bootleg action figures, we talk vintage toys and not others. We know the difference between Astro Apes and Action Apeman.  It's a fun group where we talk about Lincoln International, AHI, Mighty Gary, Tomland, Bogi, Demo Man, Mortoys, and other generic greats.