5 Awesome Things on eBay this week
5 Awesome Things on eBay this week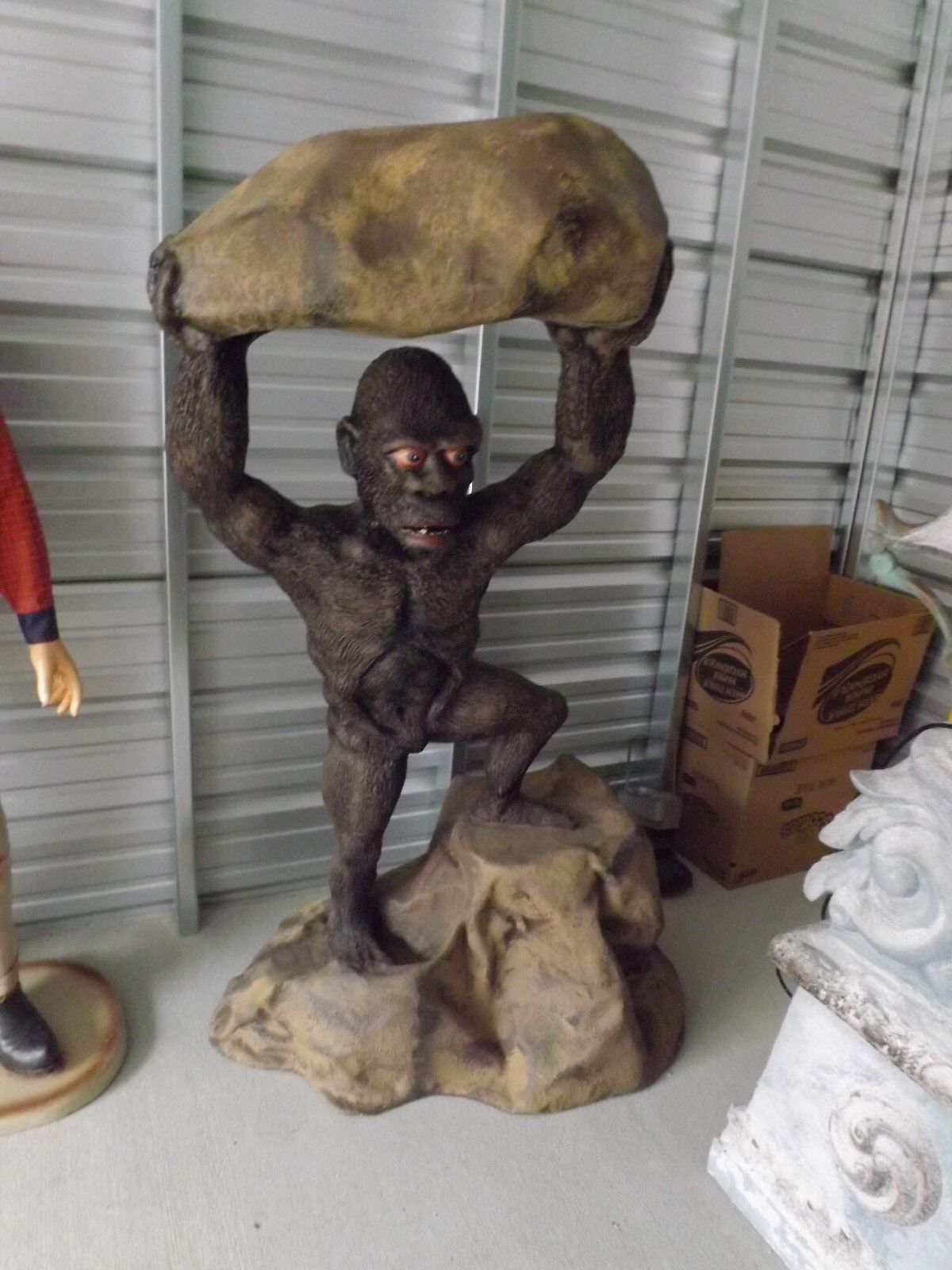 Even though I've never been to "Hunt's Pier" or ridden on the "Jungleland Ride", I want this. I've been obsessed with Dark rides since I was a kid and this would look amazing on my lawn. Although I haven't given up on a Hamburglar statue either. In case you haven't figured it out, I really don't like my neighbourhood.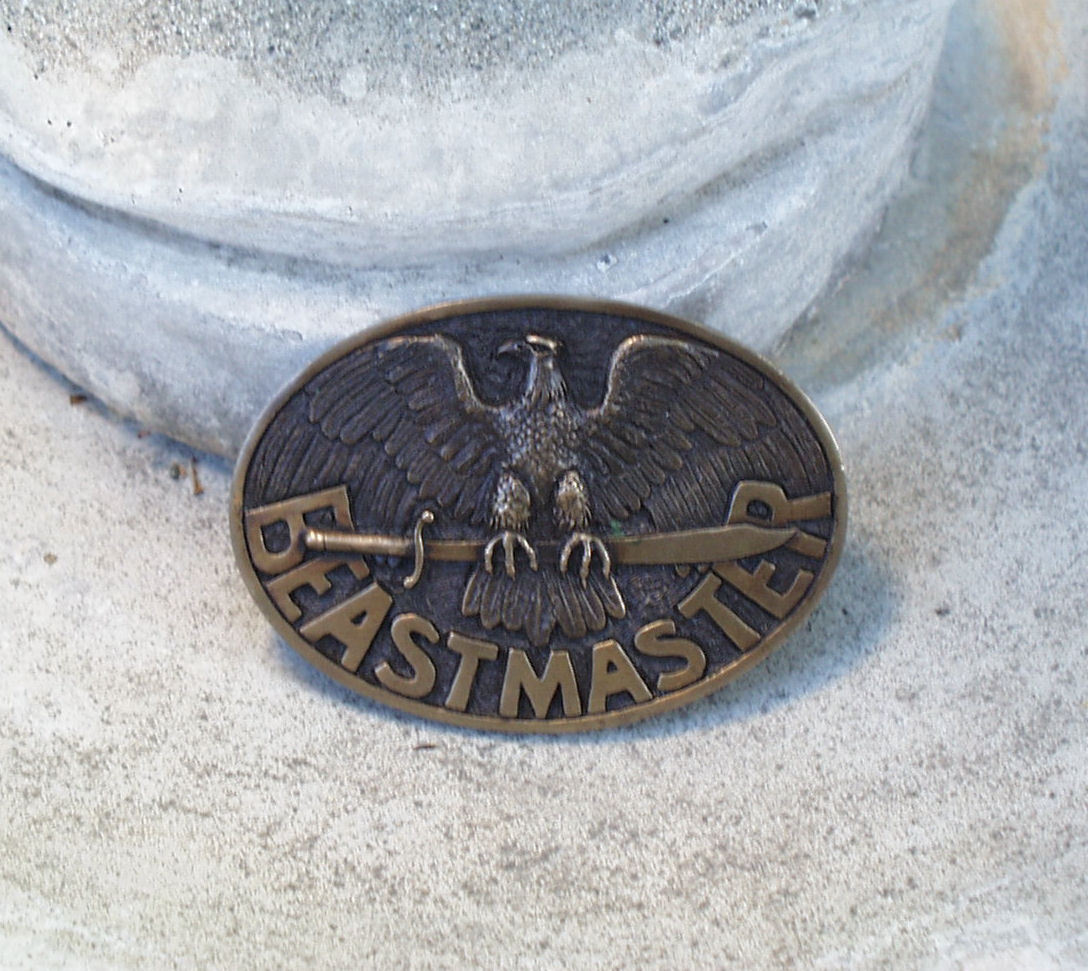 Without hyperbole, this is the greatest belt buckle in the world. Probably until next week when I find a "Metalstorm Destruction of Jared Syn" buckle. Either way, I am Dar and my pants are being held up.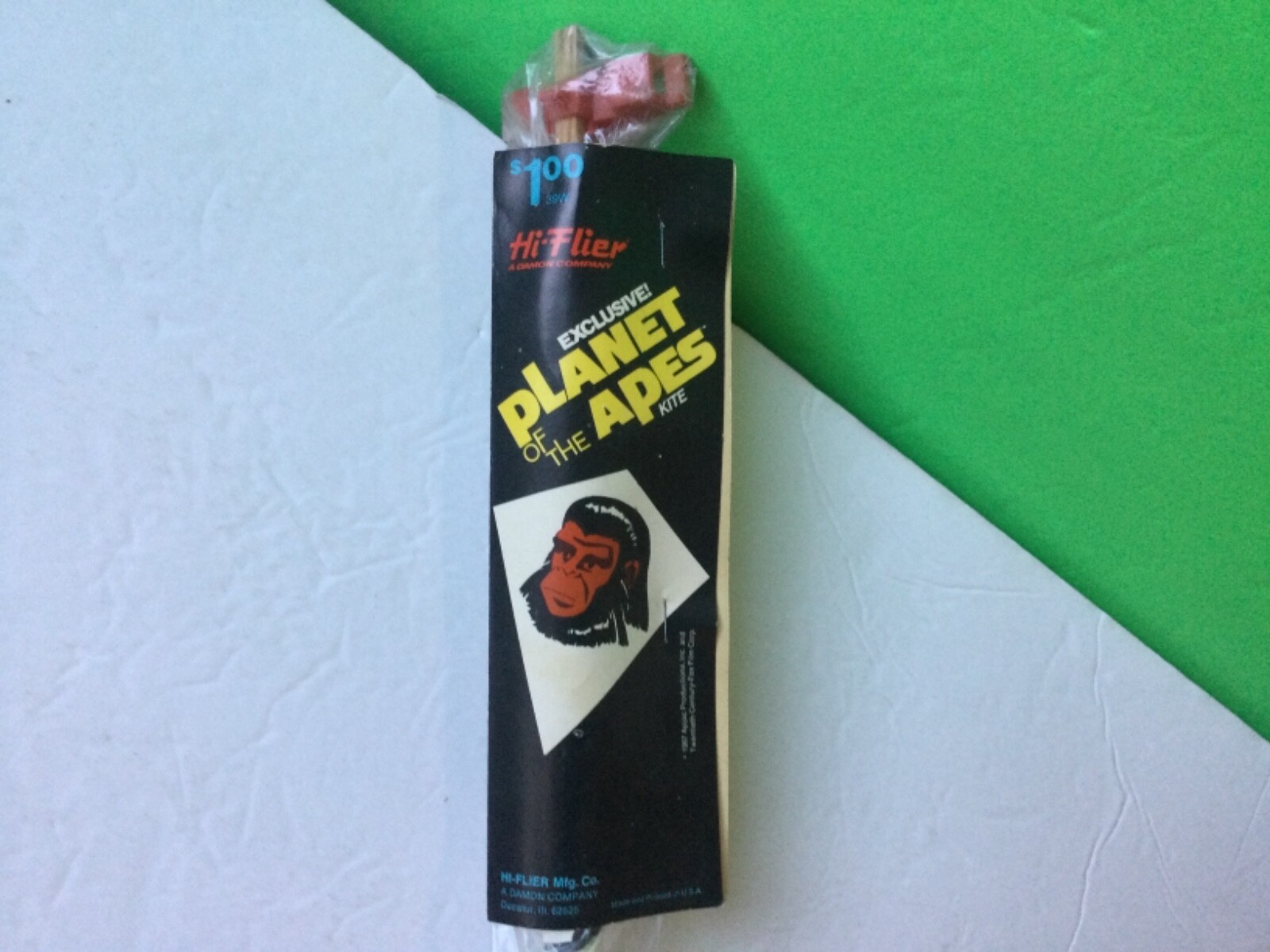 As a Planet of the Apes junkie, I want certain items, but the logical (ie the "no fun") part of my brain tells me are stupid to own. It's strange how this part of my brain rationalizes a basement full of movie posters and toys I don't play with is ok, but this kite is somehow crossing the line. That is however, my cross to bear.
I have no idea if this is an officially licensed Star Trek item or a knock-off. Even the enterprise being upside down is no indication, Paramount licensing at that time was sort of like when you're mom's younger brother babysat you.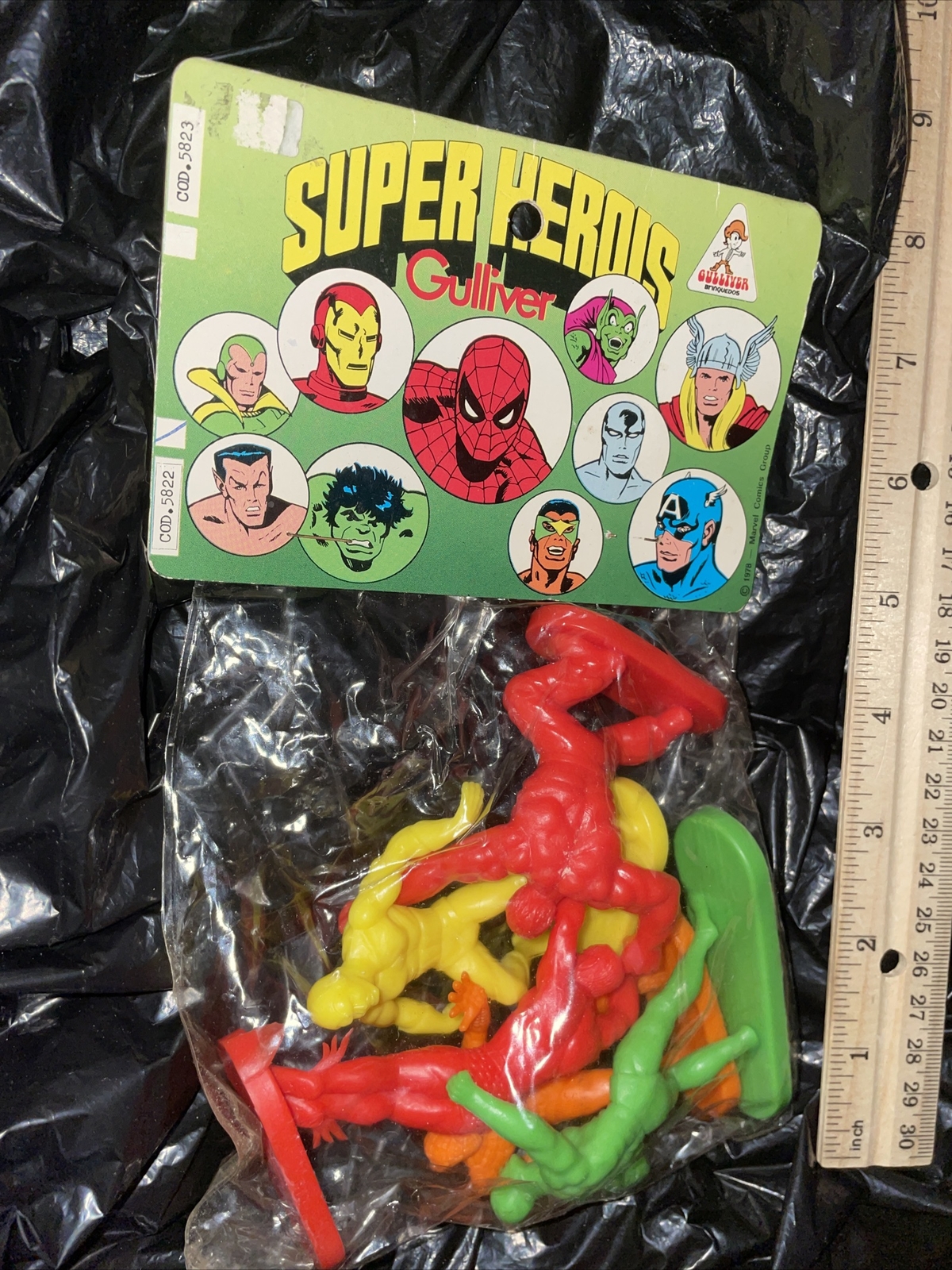 Gulliver is a Brazillian company that has made some super cool toys, actually, Brazil seems to sit in my "top 5" coolest foreign toy countries in good company with Japan, Italy, the UK and Mexico. These are basically "army man" style figures of the Marvel superheroes, and they're amazing. You can also find them painted.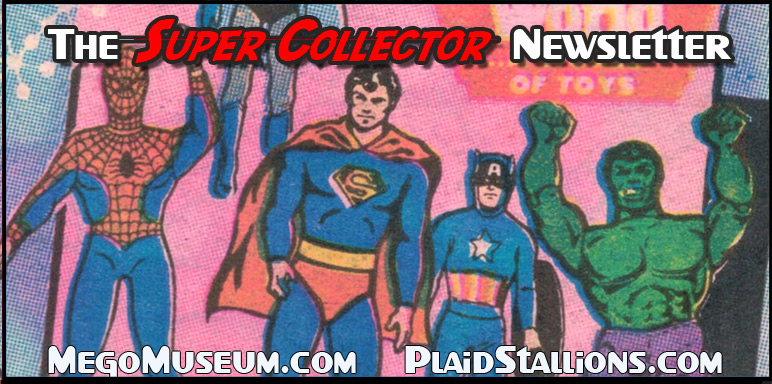 The PlaidStallions Polyester Pals have arrived and come in green and orange. Be the first kid in the sandbox with our Podcast mascots!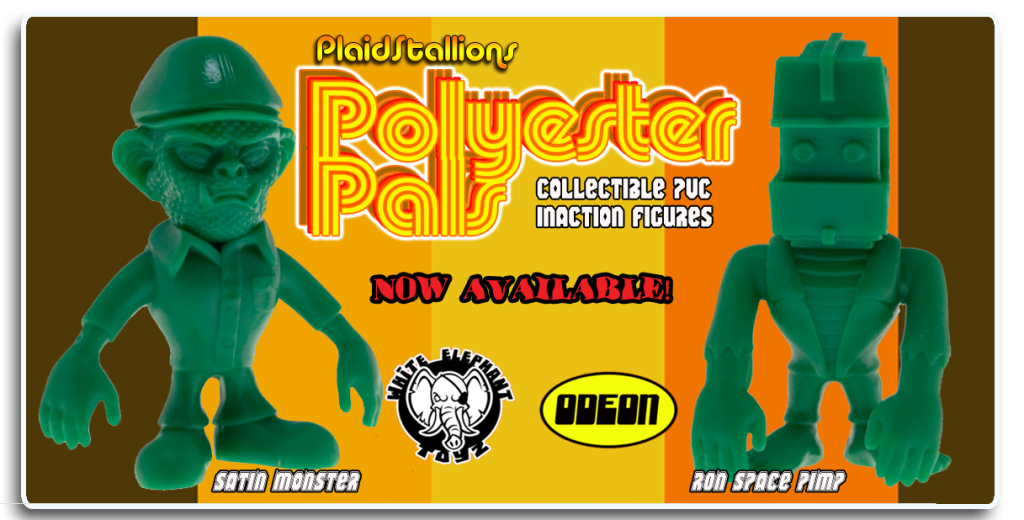 Do you miss toy collector magazines?
That's why we created Toy-Ventures magazine, an old-school print publication dedicated to vintage toys from the 1960s to the 1990s. Each issue is packed with never before seen images and information written by some of the top collectors. We've got 7 issues and climbing; please check our page here or visit our store.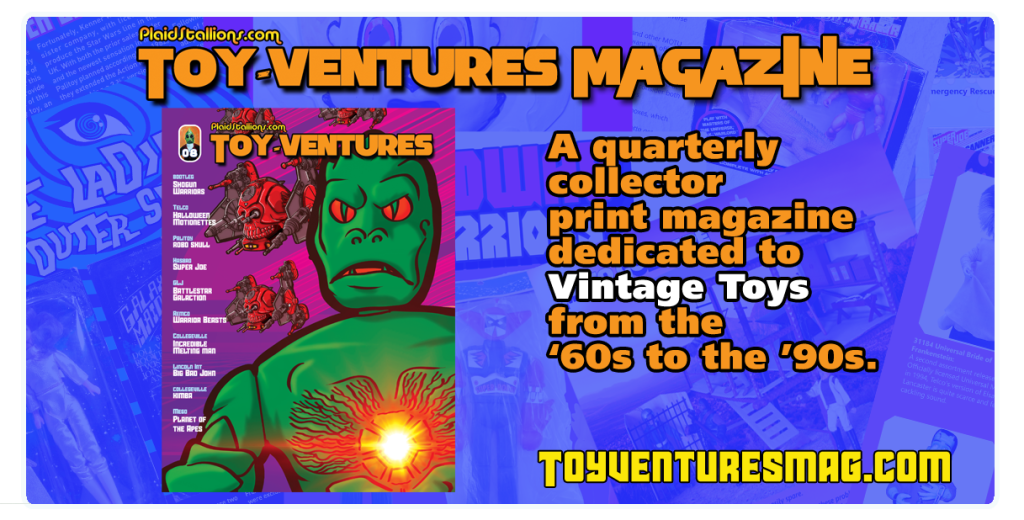 Our latest book is "Knock-Offs: Totally Unauthorized Action Figures" a love letter to cheeky copyright-infringing toys. You can get this new book via the PlaidStallions Shop, On Amazon (Affiliate Link) or eBay (eBay Link)
FACEBOOK GROUPS FROM PLAIDSTALLIONS

Pod Stallions is based on our podcast and is one of the most fun groups on Facebook. Toys, Comics, Movies, TV, it's all up for grabs and remember folks, you keep the glass! If you like our show, then you have found your tribe.

Mego Knock Off Headquarters– The leading group discussing 70s Dime store knock-offs and bootleg action figures, we talk vintage toys and not others. We know the difference between Astro Apes and Action Apeman.  It's a fun group where we talk about Lincoln International, AHI, Mighty Gary, Tomland, Bogi, Demo Man, Mortoys, and other generic greats.
5 Awesome Things on eBay this week