5 Awesome Things on eBay this week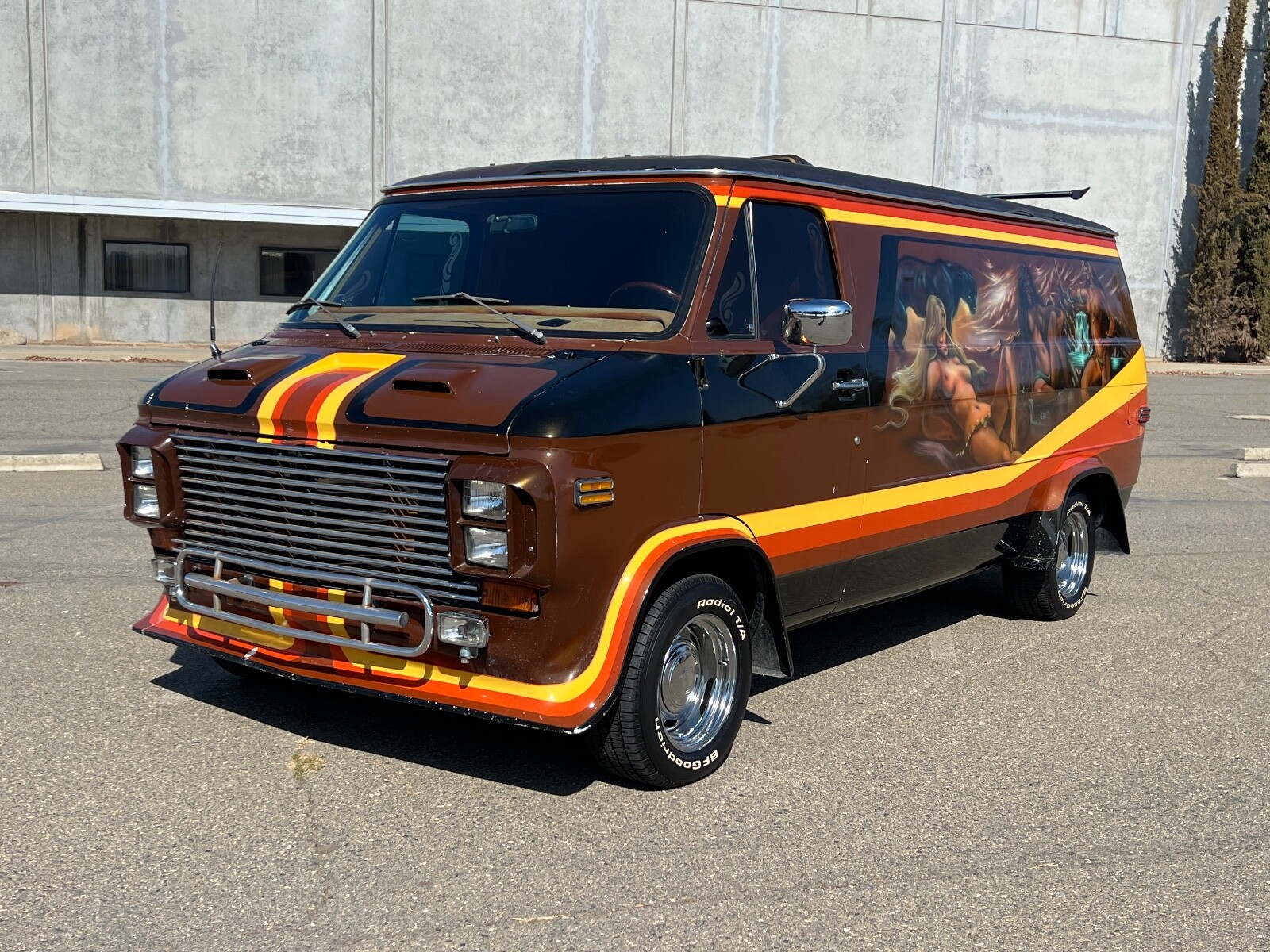 My friend Steve sent me this mainly because it looks like the real-world version of Brick Mantooth's Van-Tooth. It's always been my dream to live in a cool van of this nature. Not sure about the nekkid lady mural but I'll cross that bridge after I pick this baby up.
This is a perfect checklist, 1. Black Light Poster, 2. It's flocked and 3. It's monster related.  Yup that pushed the right buttons, I want this and more wall space to put it.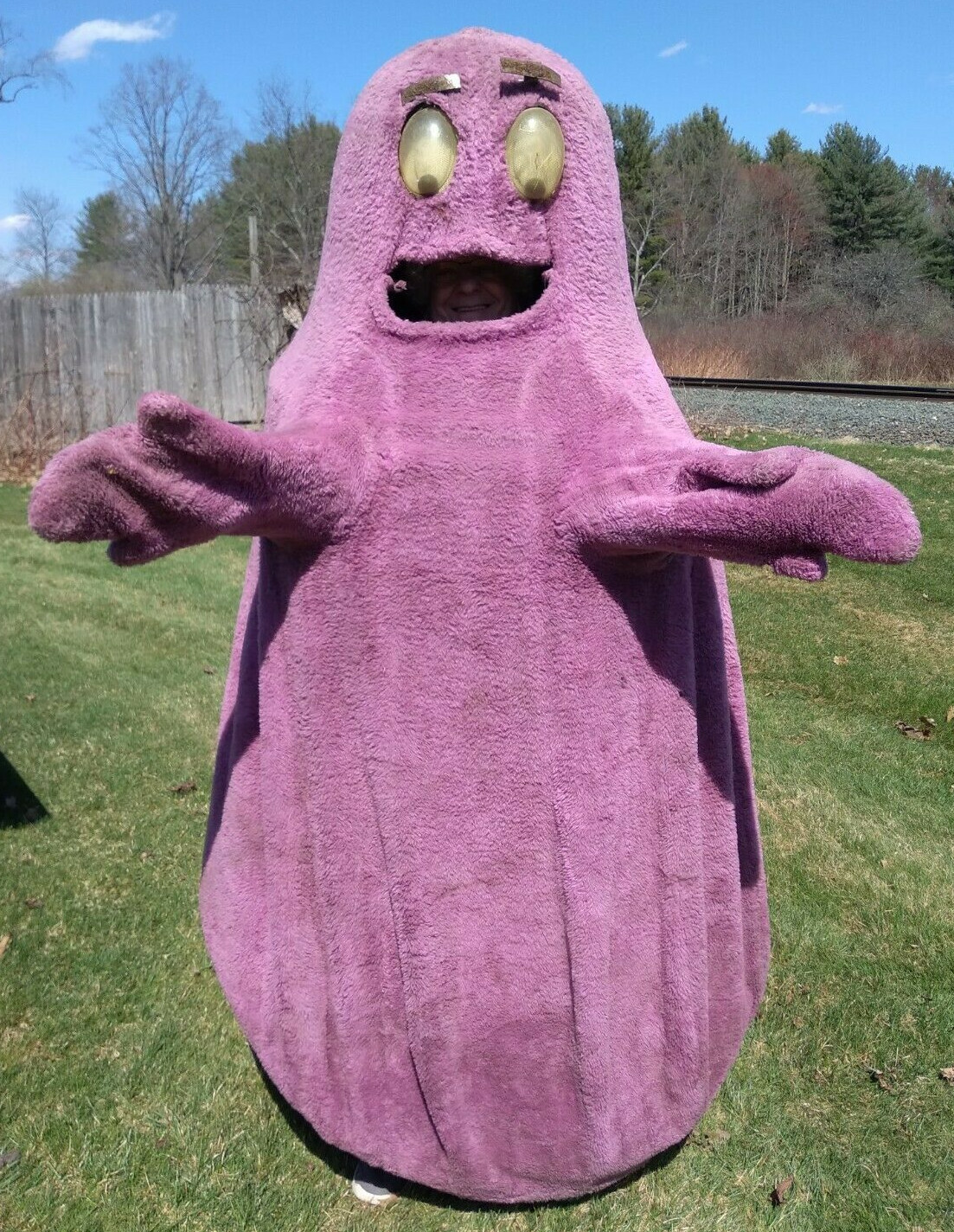 Do I need to honestly explain why this is amazing? I didn't think so.
If I owned this, I would use it purely for mischief. I would dress my dog like "the Hamburglar" and take her out for walks around 4 am. Then I'd hit "refresh" on my neighbourhood's Facebook group and wait for someone to mention it or share driveway cam footage. I would only do this once a year until it grew into a legend. I've put a lot of thought into this.
There are so many cool 70s licensed belt buckles; I'm beginning to think that decade was the "peak belt buckle era," and we're just living in the crumbling remains.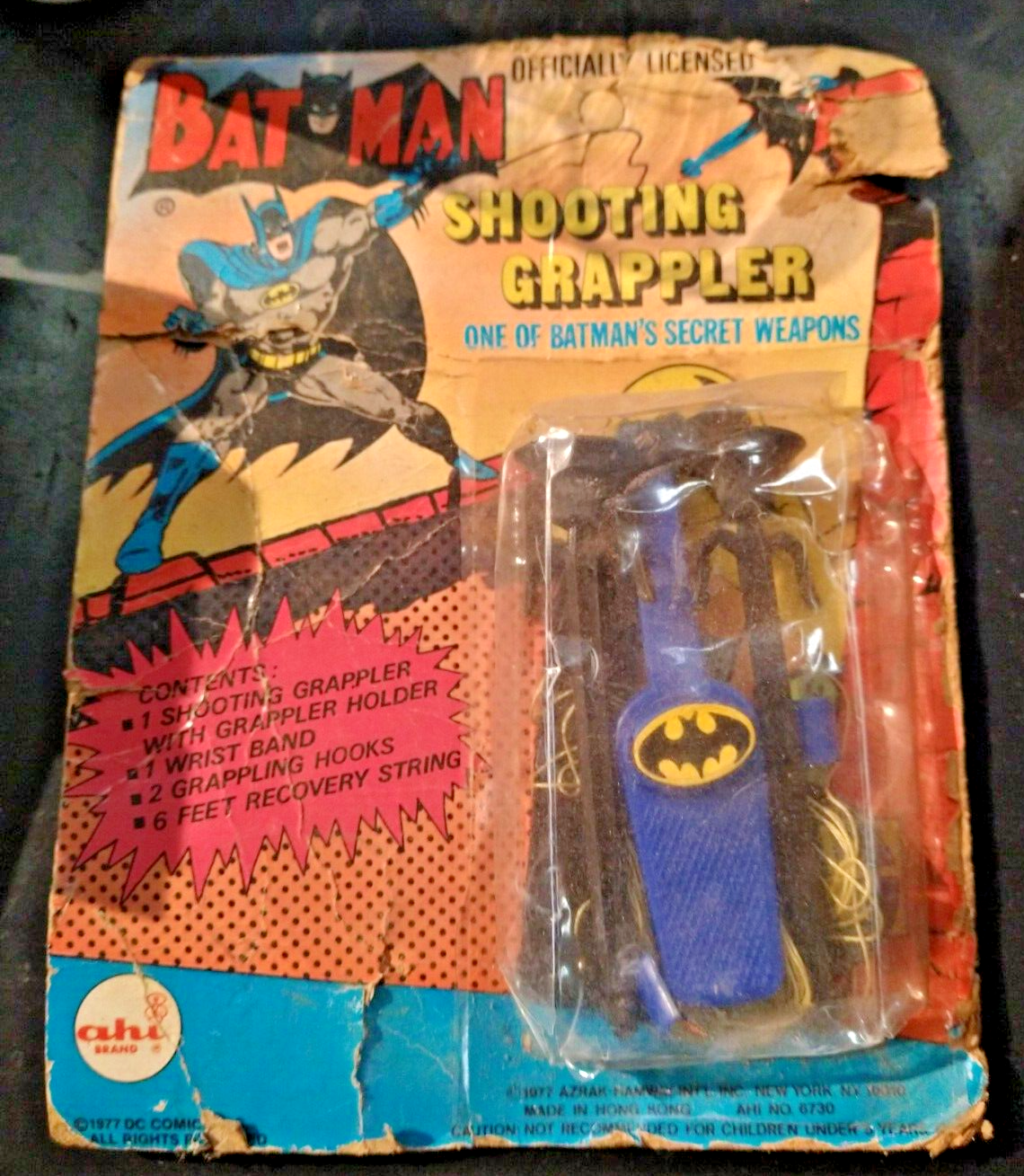 The card may be a bit beat on this example but wow, this is one of the tougher AHI Batman pieces. It also is a toy of an item that would become popular thanks mainly to the Animated Series. Arg, I want this!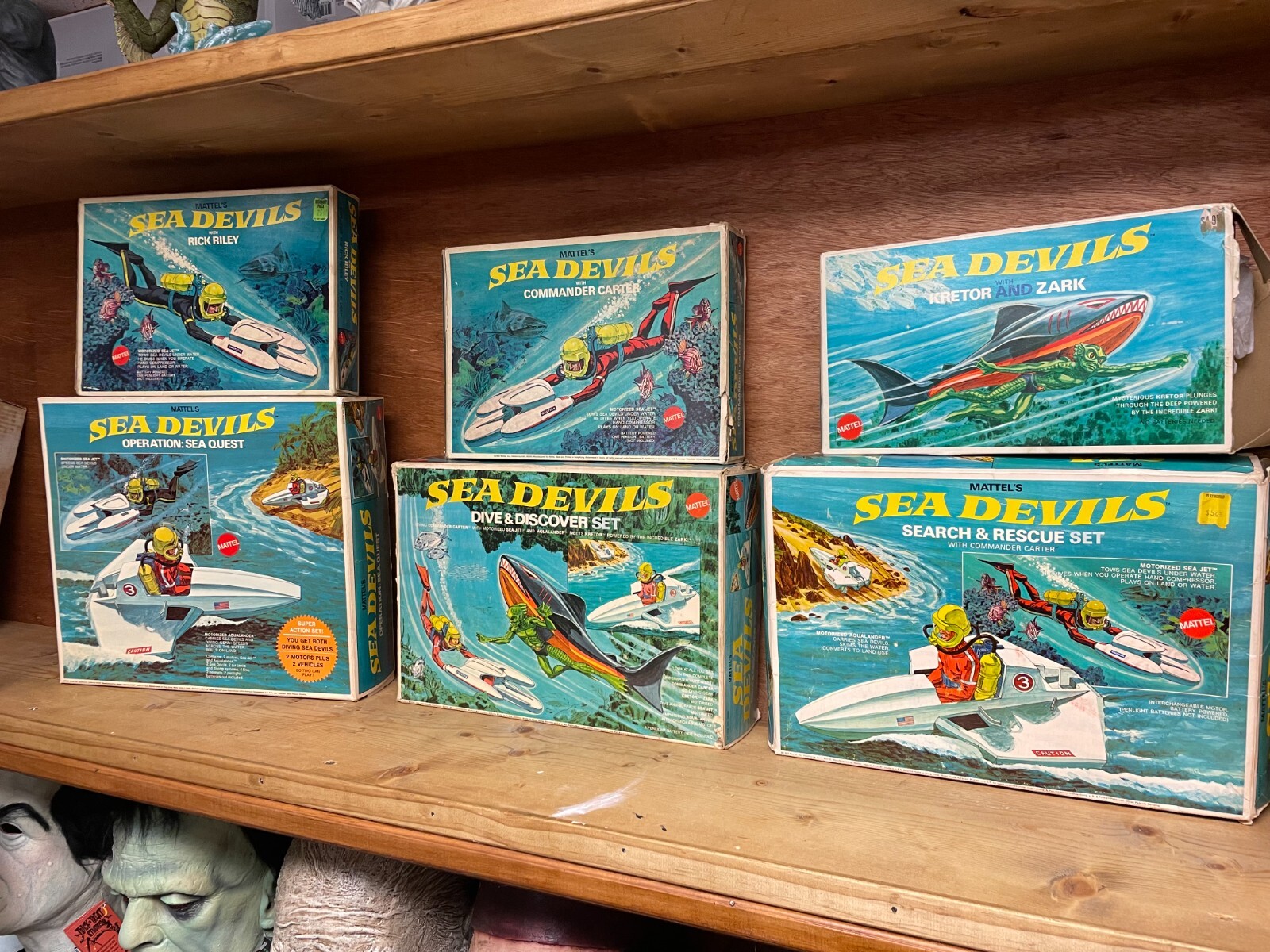 I had to add this. Mattel Sea Devils was a follow-up to Major Matt Mason (space toys had grown stale in 1969) and ran for two years. It's a very rare toy line and I've never seen something like this in my life. Even though I was in diapers when this line ran out of air (get it?) I am in love with it.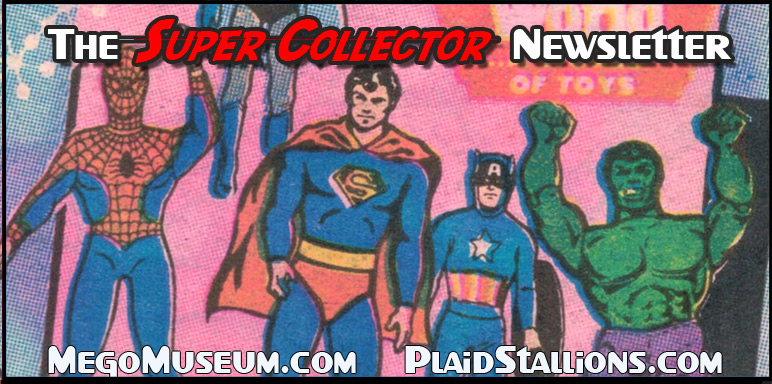 The PlaidStallions Polyester Pals have arrived and come in green and orange. Be the first kid in the sandbox with our Podcast mascots!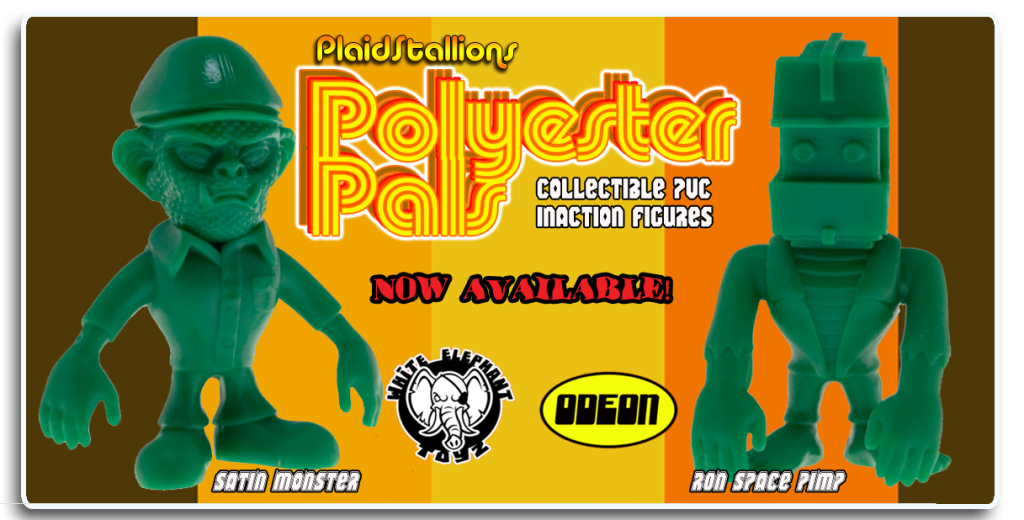 Do you miss toy collector magazines?
That's why we created Toy-Ventures magazine, an old-school print publication dedicated to vintage toys from the 1960s to the 1990s. Each issue is packed with never before seen images and information written by some of the top collectors. We've got 7 issues and climbing; please check our page here or visit our store.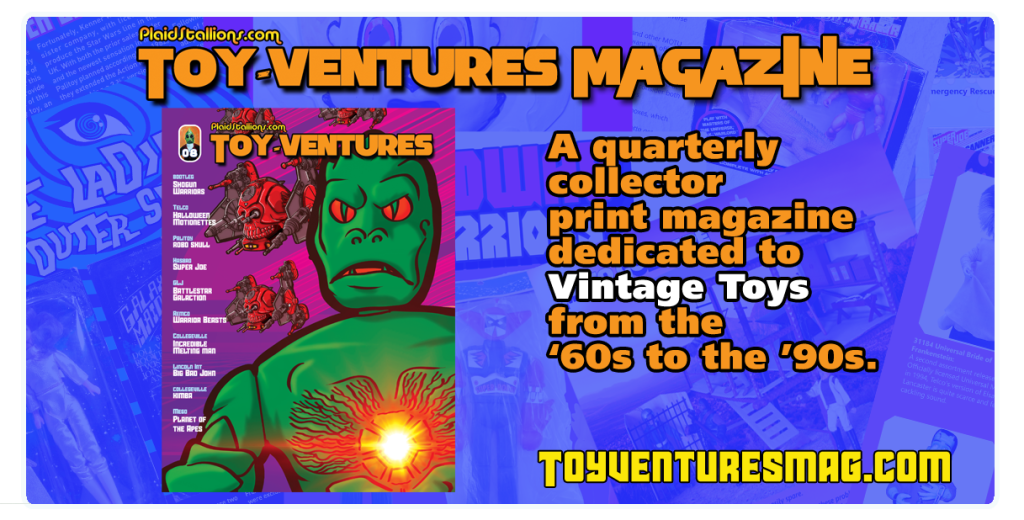 Our latest book is "Knock-Offs: Totally Unauthorized Action Figures" a love letter to cheeky copyright-infringing toys. You can get this new book via the PlaidStallions Shop, On Amazon (Affiliate Link) or eBay (eBay Link)
FACEBOOK GROUPS FROM PLAIDSTALLIONS

Pod Stallions is based on our podcast and is one of the most fun groups on Facebook. Toys, Comics, Movies, TV, it's all up for grabs and remember folks, you keep the glass! If you like our show, then you have found your tribe.

Mego Knock Off Headquarters– The leading group discussing 70s Dime store knock-offs and bootleg action figures, we talk vintage toys and not others. We know the difference between Astro Apes and Action Apeman.  It's a fun group where we talk about Lincoln International, AHI, Mighty Gary, Tomland, Bogi, Demo Man, Mortoys, and other generic greats.
5 Awesome Things on eBay this week
#grimace #superheroes #racktoys