5 Awesome Things on eBay this week
5 Awesome Things on eBay this week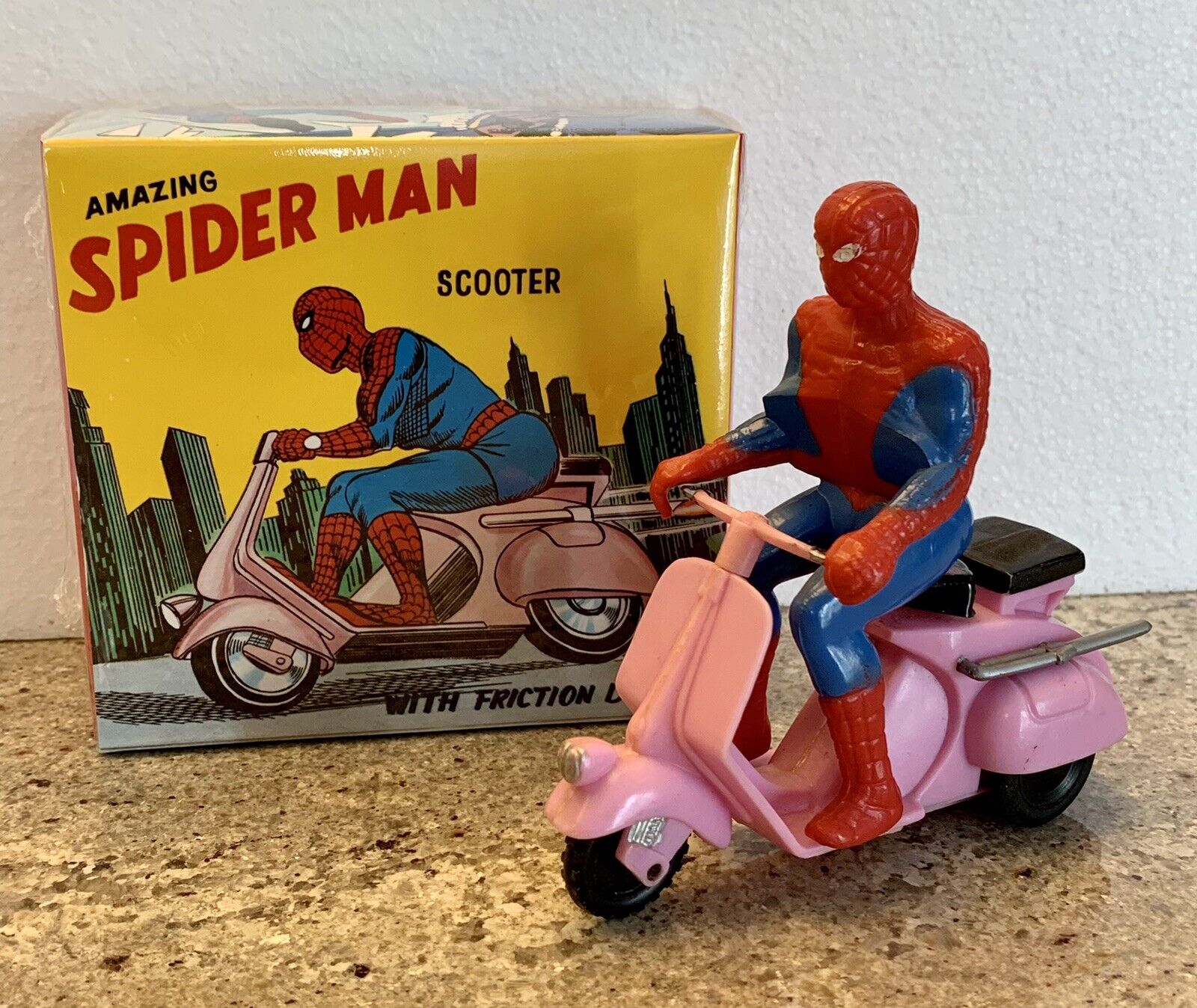 EBAY LINK: Marx Spider-Man Scooter- I think Peter Parker did briefly have a Vespa in the comics, although I don't think it was pink. Also, there would be no point in him riding it while dressed as Spider-Man. I don't know why I'm trying to rationalize this weird and super-duper rare toy.
EBAY LINK: Spectreman Record– I'm a huge fan of kid's records and of the Japanese TV show Spectreman. I think I like Spectreman's main nemesis, Dr. Gori better than the hero. He's a space-aged Dr. Zaius who talks with his hands. I want this.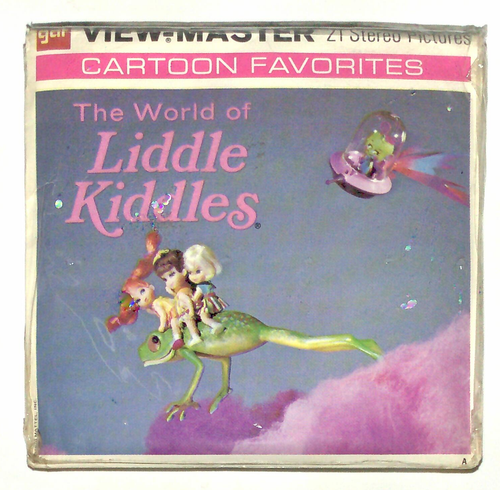 EBAY LINK: Liddle Kiddles Viewmasters– My dad sold close-out Liddle Kiddles in the 1970s, we had tons and tons of space ones. View masters about toy lines like Barbie or GI Joe are especially magical to me, they create little worlds and really inspired my imagination as a kid.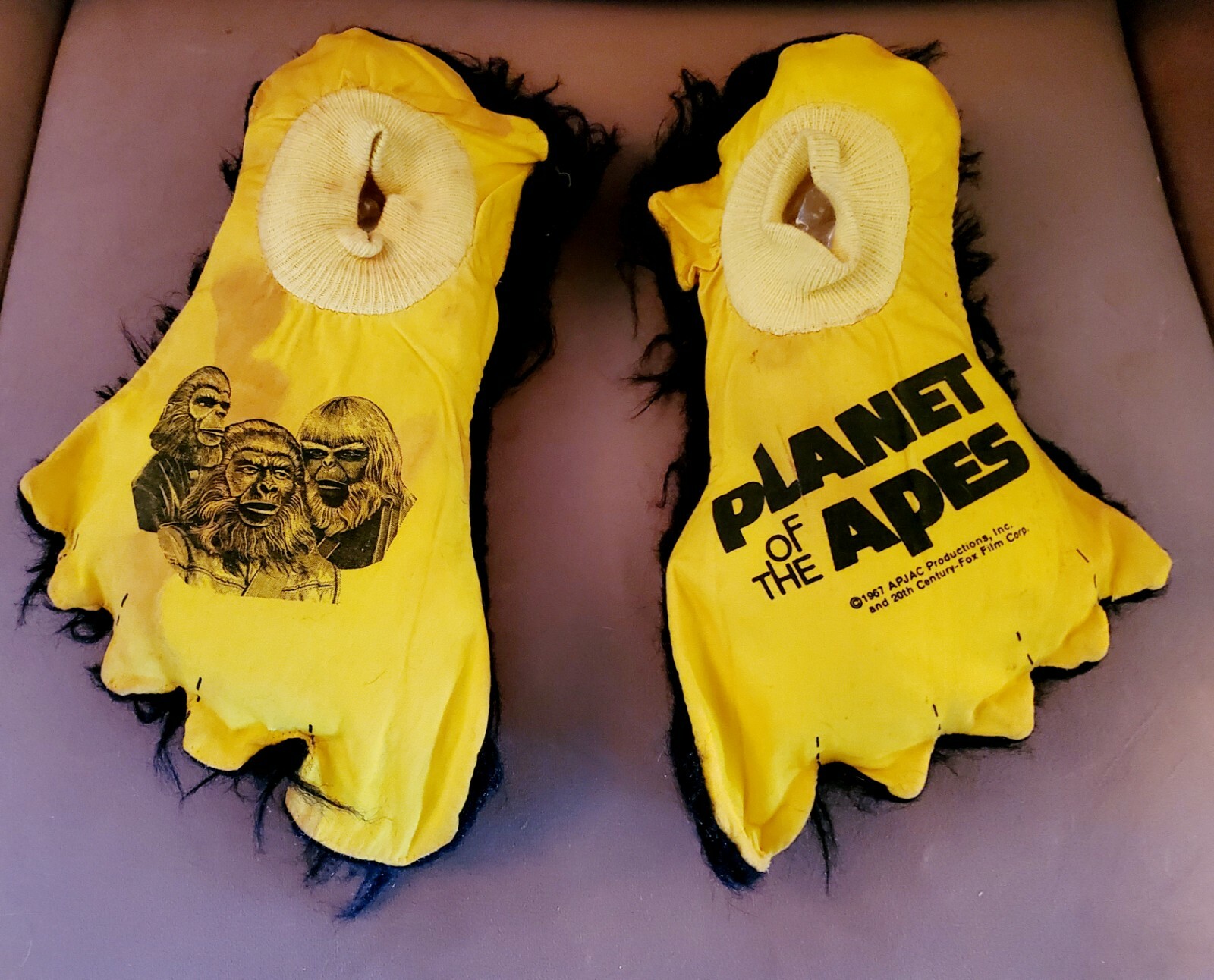 EBAY LINK: Planet of the Apes Play Feet I know a lot of people like to say that Star Wars was the first science fiction movie merchandise bonanza but think these are exhibit "A" in my evidence to the contrary. If they made it, they put an Ape on it.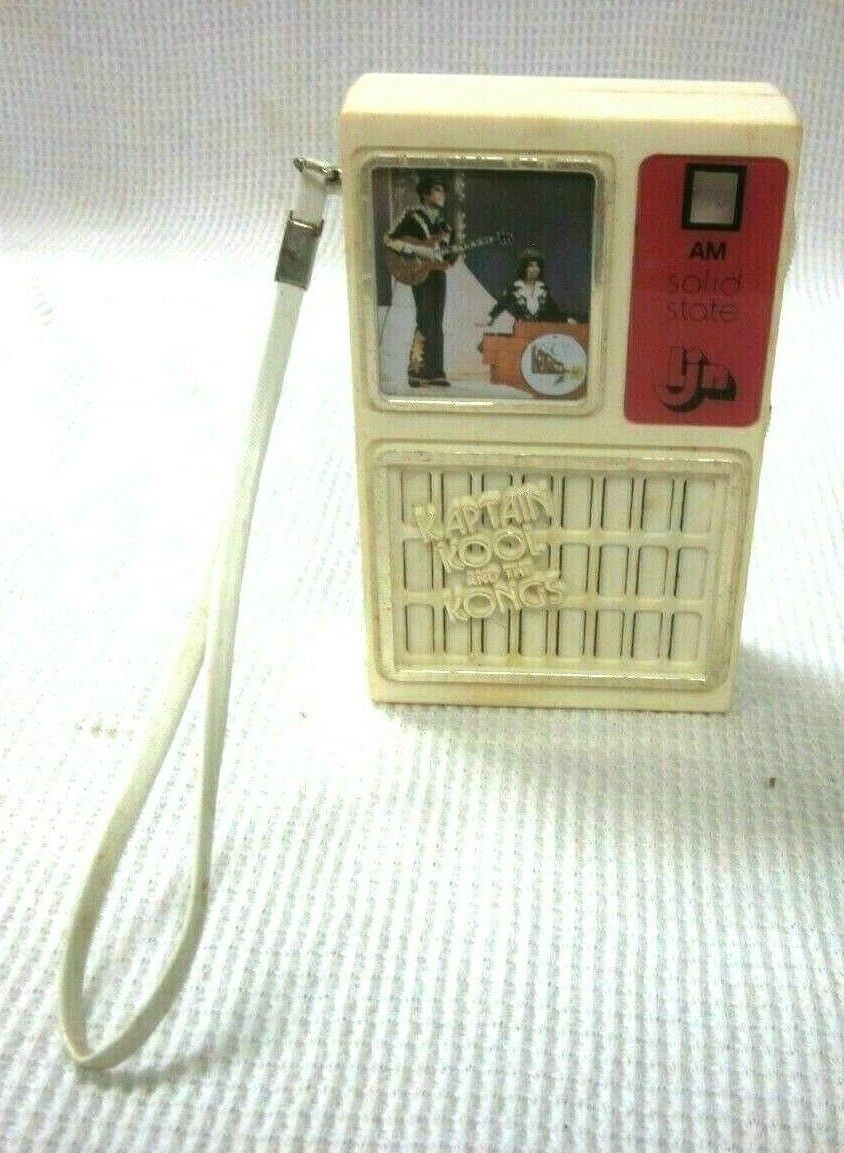 EBAY LINK: Kaptain Kool and the Kongs Radio– I loved the Krofft supershow as a kid and I even used to buy the Gold Key comic. This would have been mine back in the day, heck if I run into it now it might come home with me!
Ebay: https://ebay.us/XSS1X7
PS Store: https://plaidstallions.com/reboot/shop/
Follow PlaidStallions on Social Media:
Twitter ► https://bit.ly/2UzxQ5q
Facebook ► https://bit.ly/3mfY73R
Instagram ►https://bit.ly/3yZ3kAV
Website ► https://bit.ly/3yZ3kAV
Buy Toy-Ventures Magazine here
https://plaidstallions.com/reboot/shop/
Pod Stallions Facebook Group
https://www.facebook.com/groups/podstallions
Toy-Ventures Magazine is our newest creation, an old-school print magazine about vintage toys! Professionally laid out and written, each issue is brimming with obscure and rare toys from companies such as Mego, Kenner, Remco, AHI, and much more. Monsters, Superheroes, Adventurers, Knock Offs, Apes, and so much more, it's in Toy-Ventures.
Toy-Ventures Issue 4 is available now:
Ebay: https://ebay.us/XSS1X7
Plaid Stallions Store: https://plaidstallions.com/reboot/shop/
Amazon:https://amzn.to/3d9Q0AS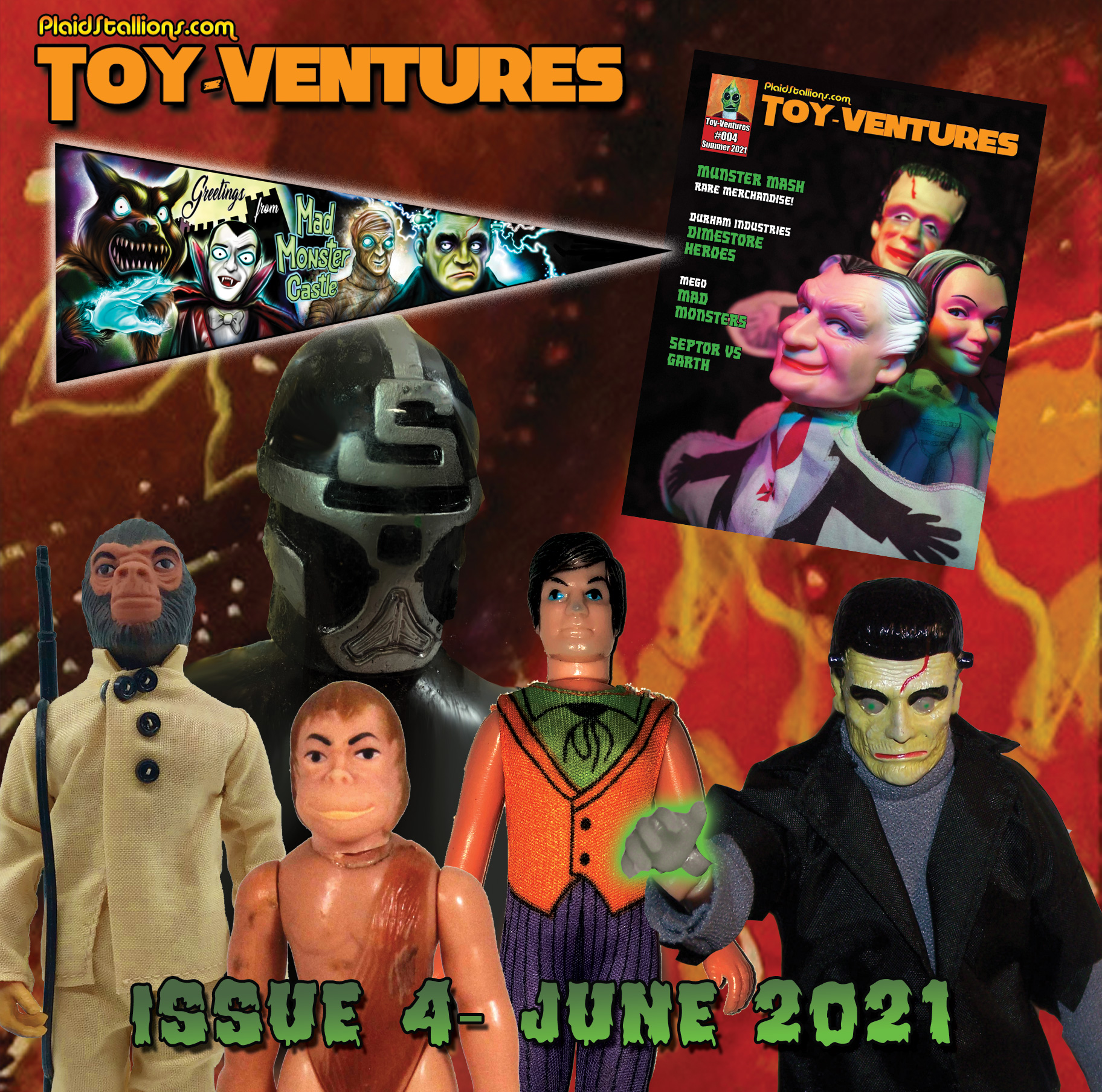 FACEBOOK GROUPS FROM PLAIDSTALLIONS

Pod Stallions is one of the most fun groups on Facebook. Toys, Comics, Movies, TV, it's all up for grabs and remember, you keep the glass!

Mego Knock Off Headquarters– The leading group discussing 70s Dime store knock-offs of Mego action figures, we talk vintage toys, not others. It's a fun group where we talk about Lincoln International, AHI, Tomland, and all those companies that never thought to put their name on things because….lawyers.