5 Awesome Things on eBay this week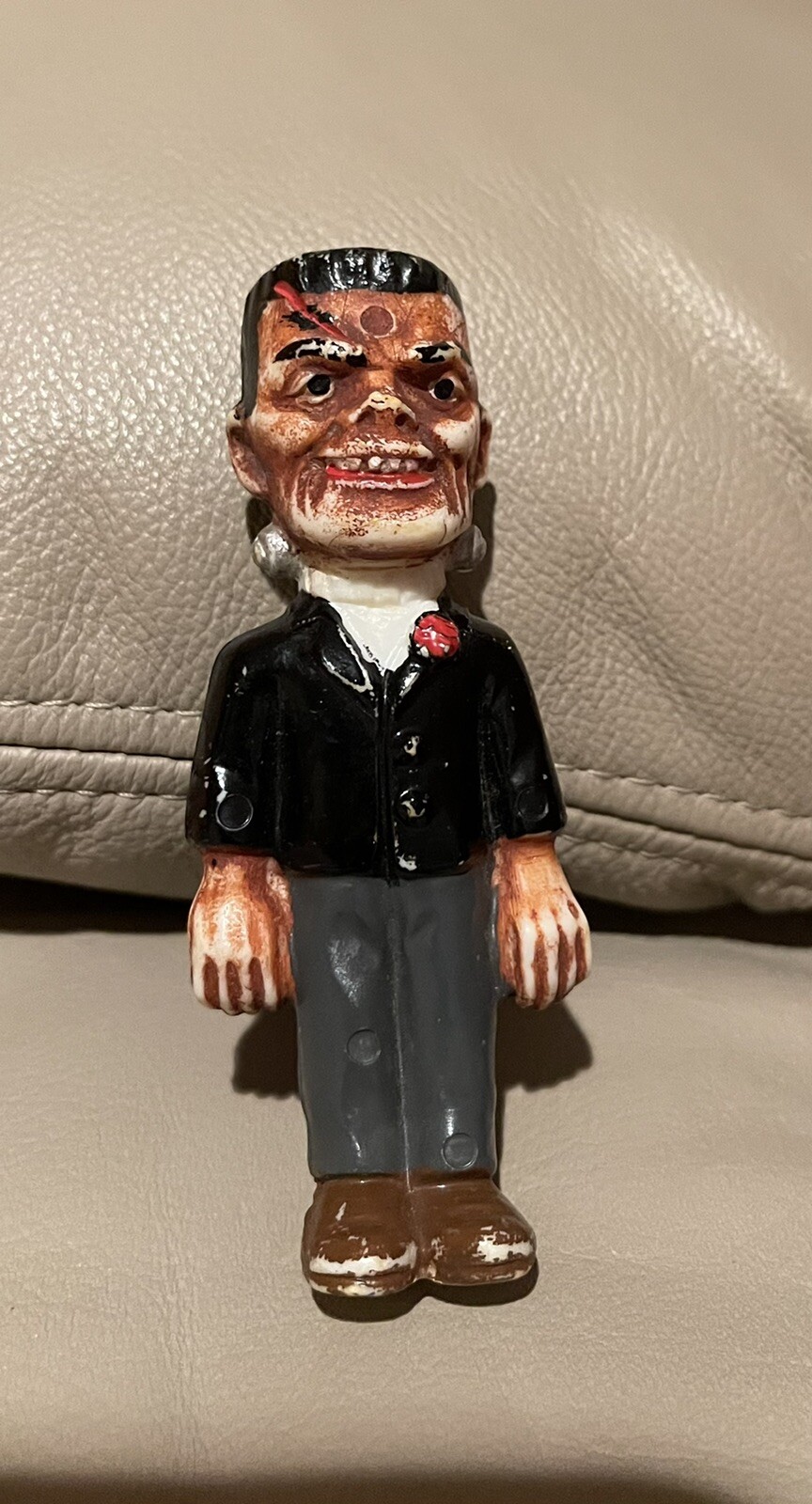 EBAY LINK: Spanish Frankenstein Figure Everyone knows I'm a sucker for all things Frankenstein and unlicensed toys but I ask you all to look into those eyes and think "do you blame me"? I rest my case.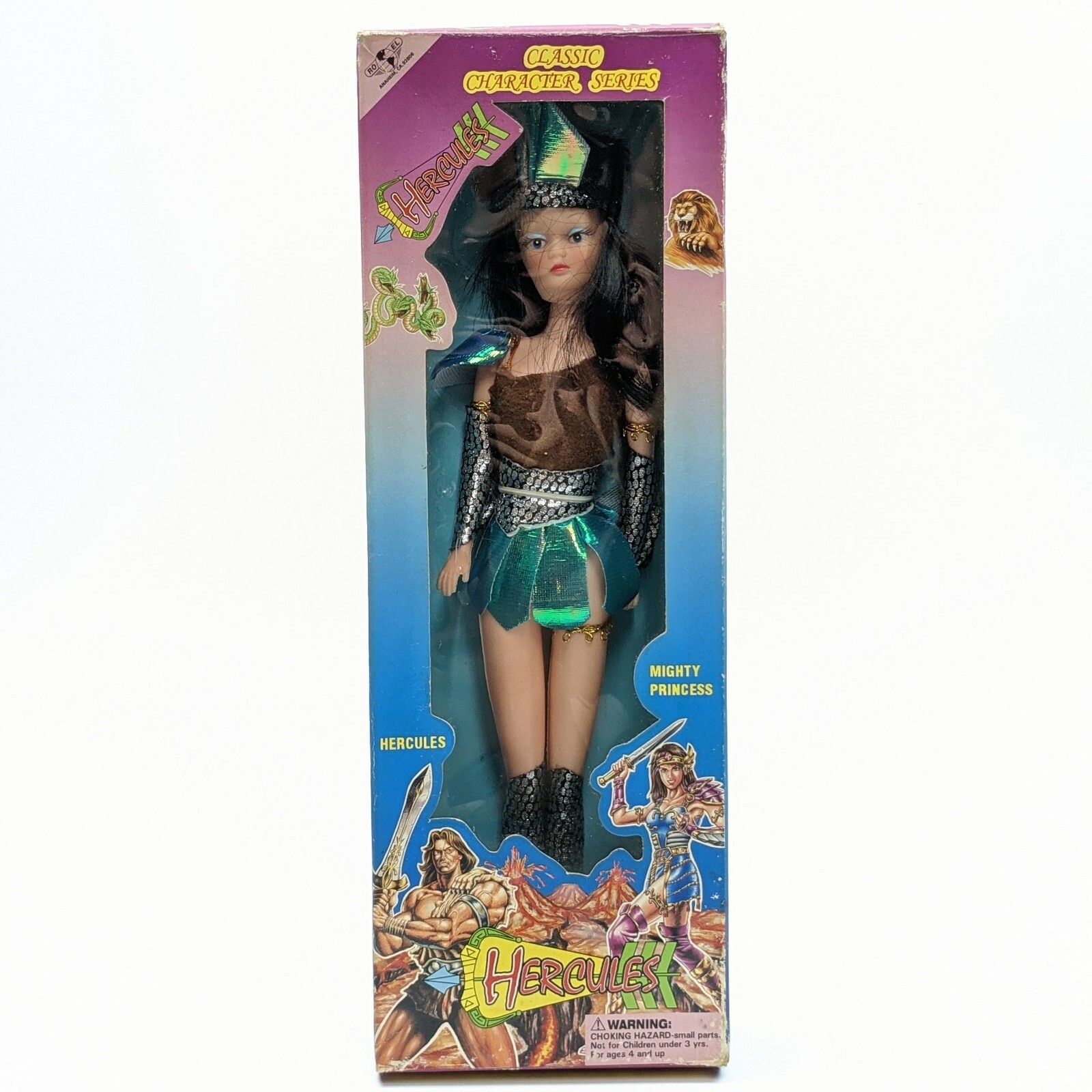 EBAY LINK: Mighty Princess Xena Knock-Off doll I dig Xena Warrior Princess a whole bunch, some people are surprised by that but it's true. I have one of her prop swords hanging over my teevee. I also love crappy Knock Offs and while I do own the Hercules from this set, the Xena has always eluded me, ok it's twenty bucks but yeah, I don't have it right now.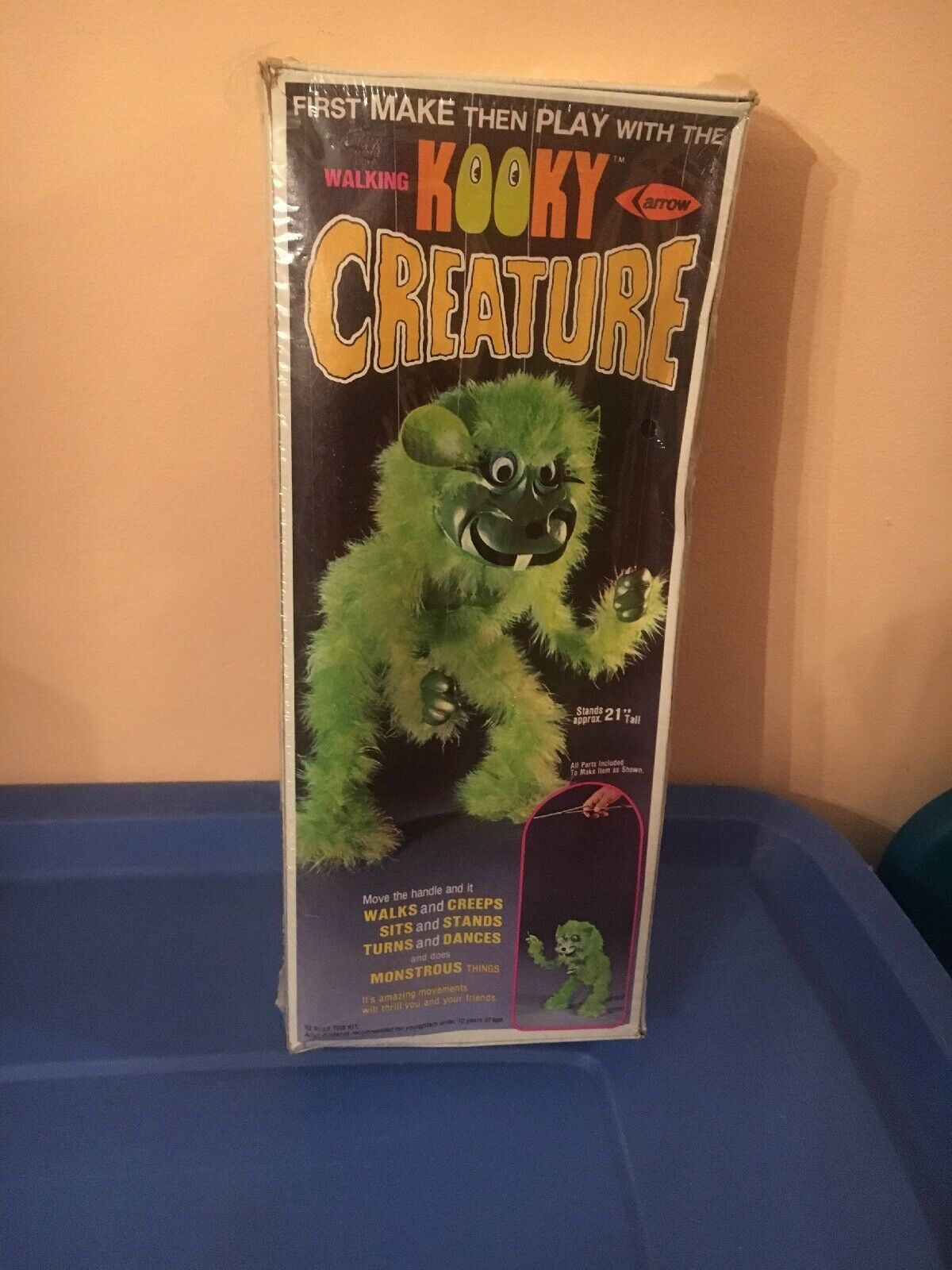 EBAY LINK: Kooky Creature Puppet I totally remember this weird item, the 70s were loaded with interesting craft items, these were the Gen-X version of apps and I love them all. Ok, not Macrame so much but oh, rug hooking, you rocked my world.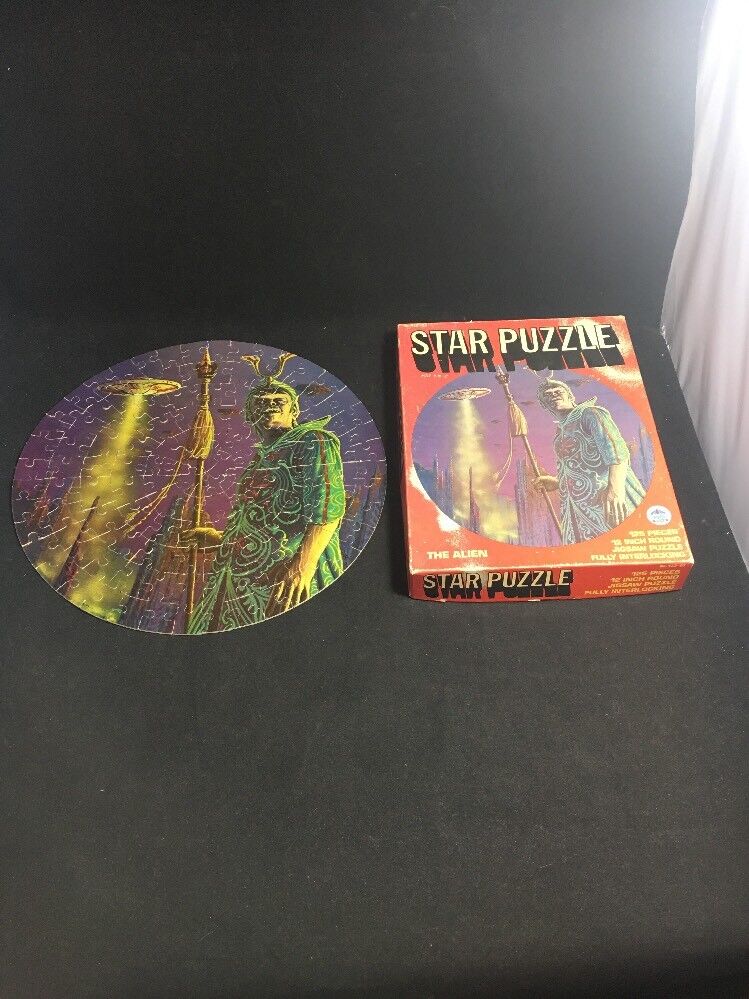 EBAY LINK: HG Toys The Alien Puzzle After Star Wars (perhaps you've heard of it), the 70s were just confounded with cool, generic space stuff like this. I love the art on this guy.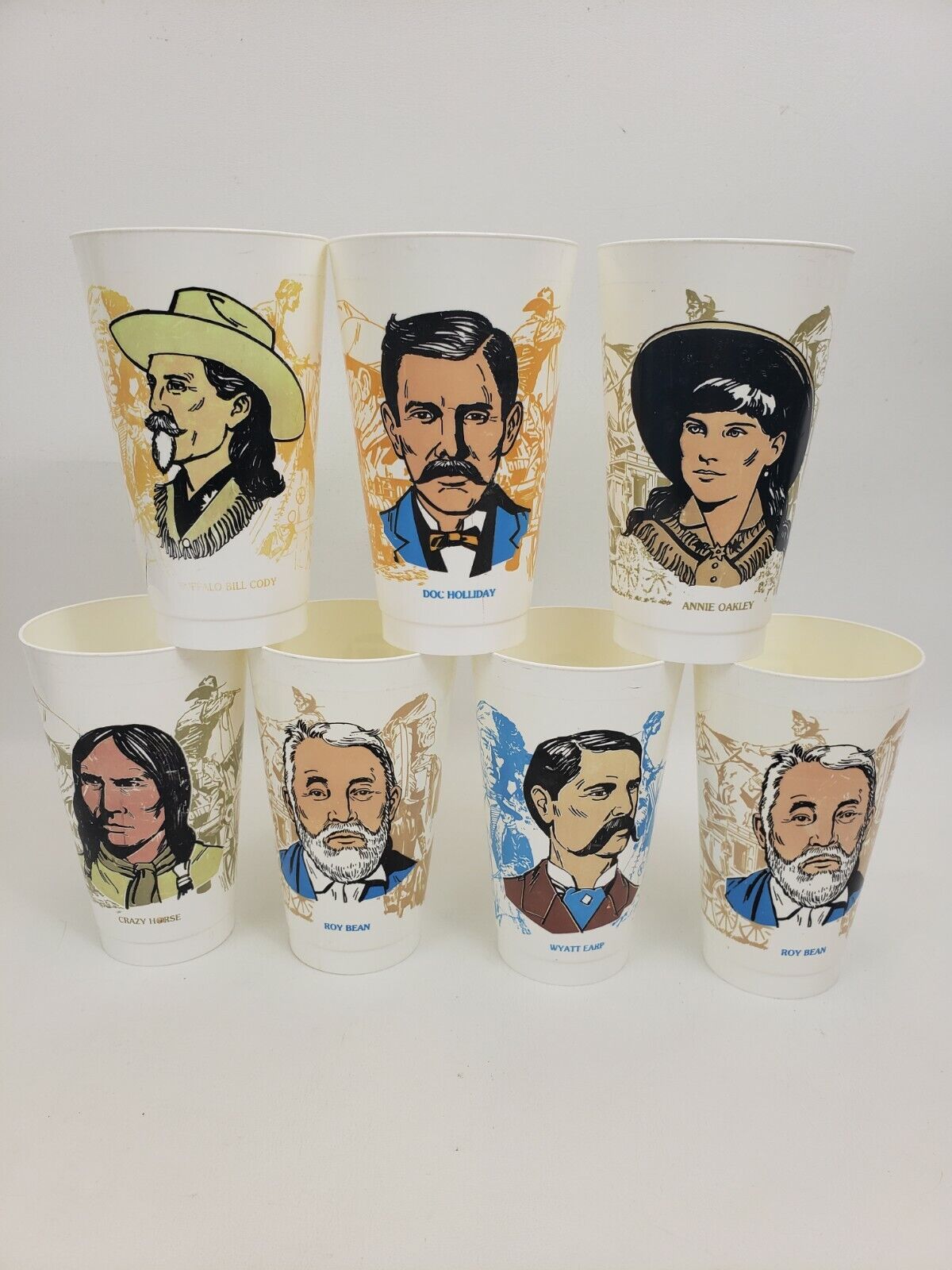 EBAY LINK: Old West Slurpee Cups I grew up in a "7-11less void" as a child, I did not know the pleasure of a slurpee nor did I ever get to keep the cup. Whenever I see stuff like this it fills my soul with a tremendous feeling of FOMO.
Toy-Ventures Magazine is our newest creation, an old-school print magazine about vintage toys! Professionally laid out and written, each issue is brimming with obscure and rare toys from companies such as Mego, Kenner, Remco, AHI, and much more. Monsters, Superheroes, Adventurers, Knock Offs, Apes, and so much more, it's in Toy-Ventures.
Toy-Ventures Issue 4 is available now:
Ebay: https://ebay.us/XSS1X7
Plaid Stallions Store: https://plaidstallions.com/reboot/shop/
Amazon:https://amzn.to/3d9Q0AS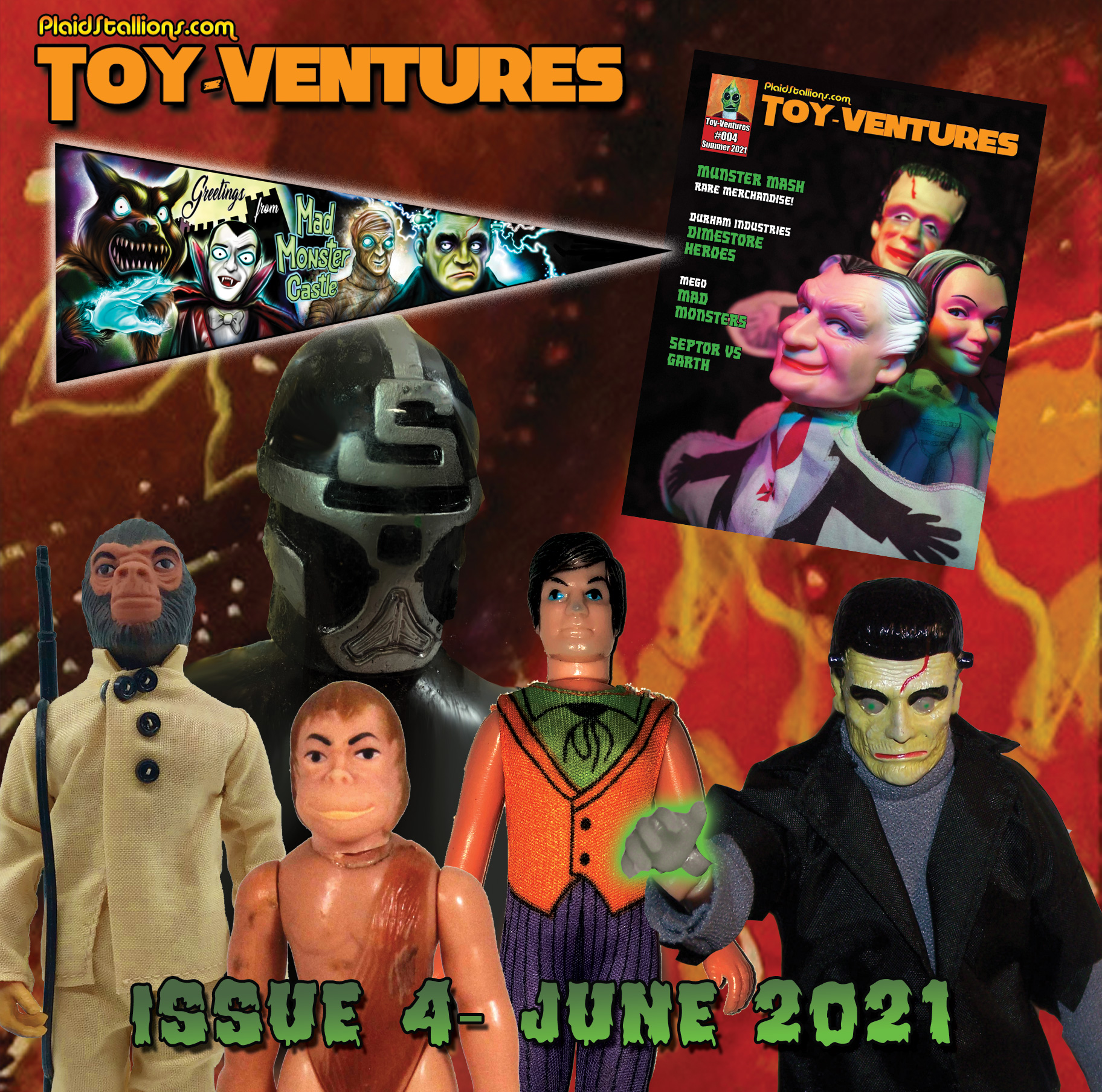 FACEBOOK GROUPS FROM PLAIDSTALLIONS

Pod Stallions is one of the most fun groups on Facebook. Toys, Comics, Movies, TV, it's all up for grabs and remember, you keep the glass!

Mego Knock Off Headquarters– The leading group discussing 70s Dime store knock-offs of Mego action figures, we talk vintage toys, not others. It's a fun group where we talk about Lincoln International, AHI, Tomland, and all those companies that never thought to put their name on things because….lawyers.