5 Awesome Things on eBay this week
5 Awesome Things on eBay this week.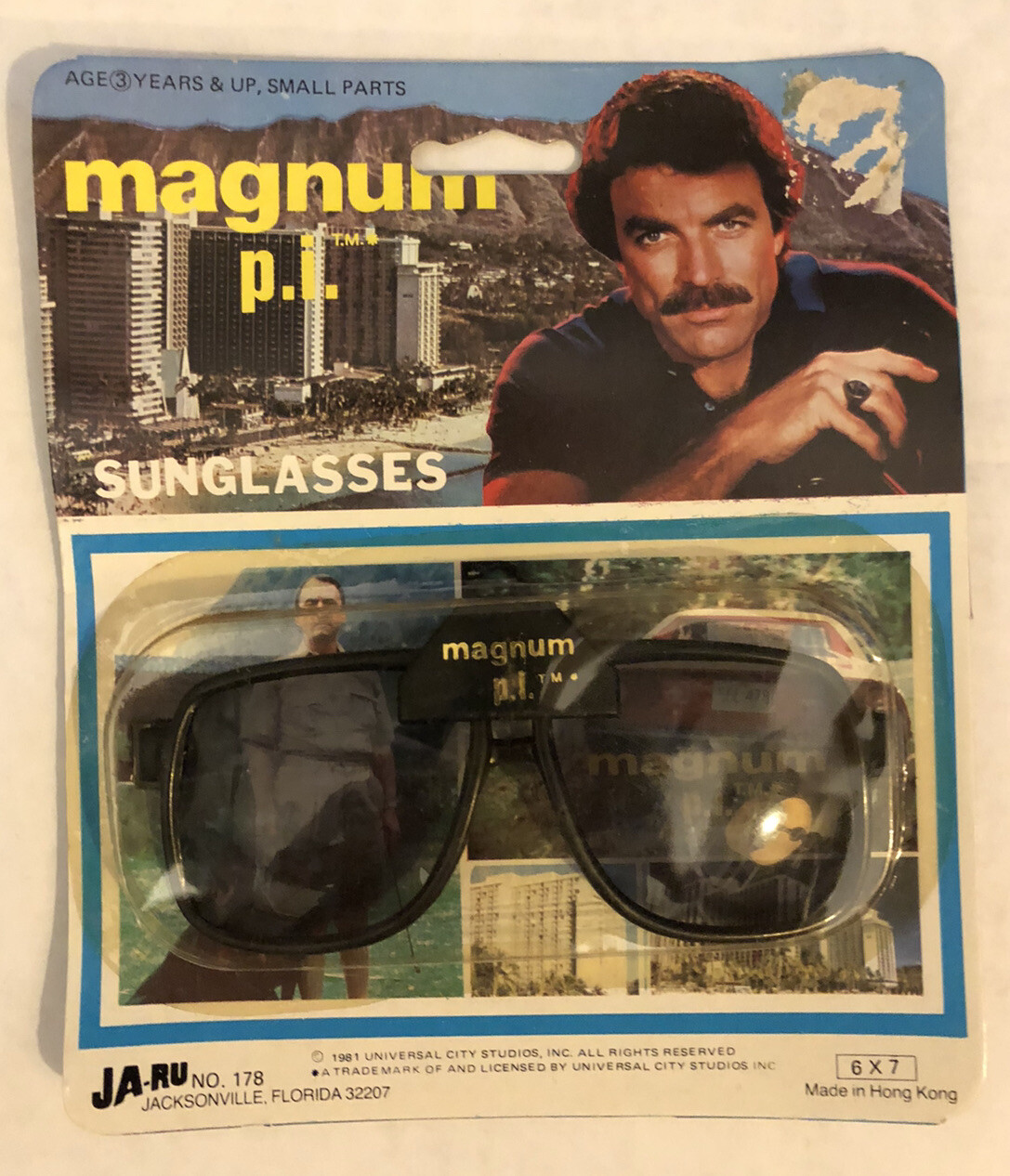 Magnum PI Sunglasses (eBay Link)– Oh these puppies will get you laid all over town folks, how could they not? Well, that's what I'm banking on when I take my next vacation.
Hobbit Book and Record (eBay Link)- My goodness, I had no idea this was a thing. I missed a meeting as a kid I guess. The Hobbit was a cartoon on television on prime time, so of course, I watched it. Hell my mother plunked me in front "Animal Farm" and "Fantastic Planet" as a kid, I still have nightmares. I don't have Hobbit related nightmares though, I should rewatch this.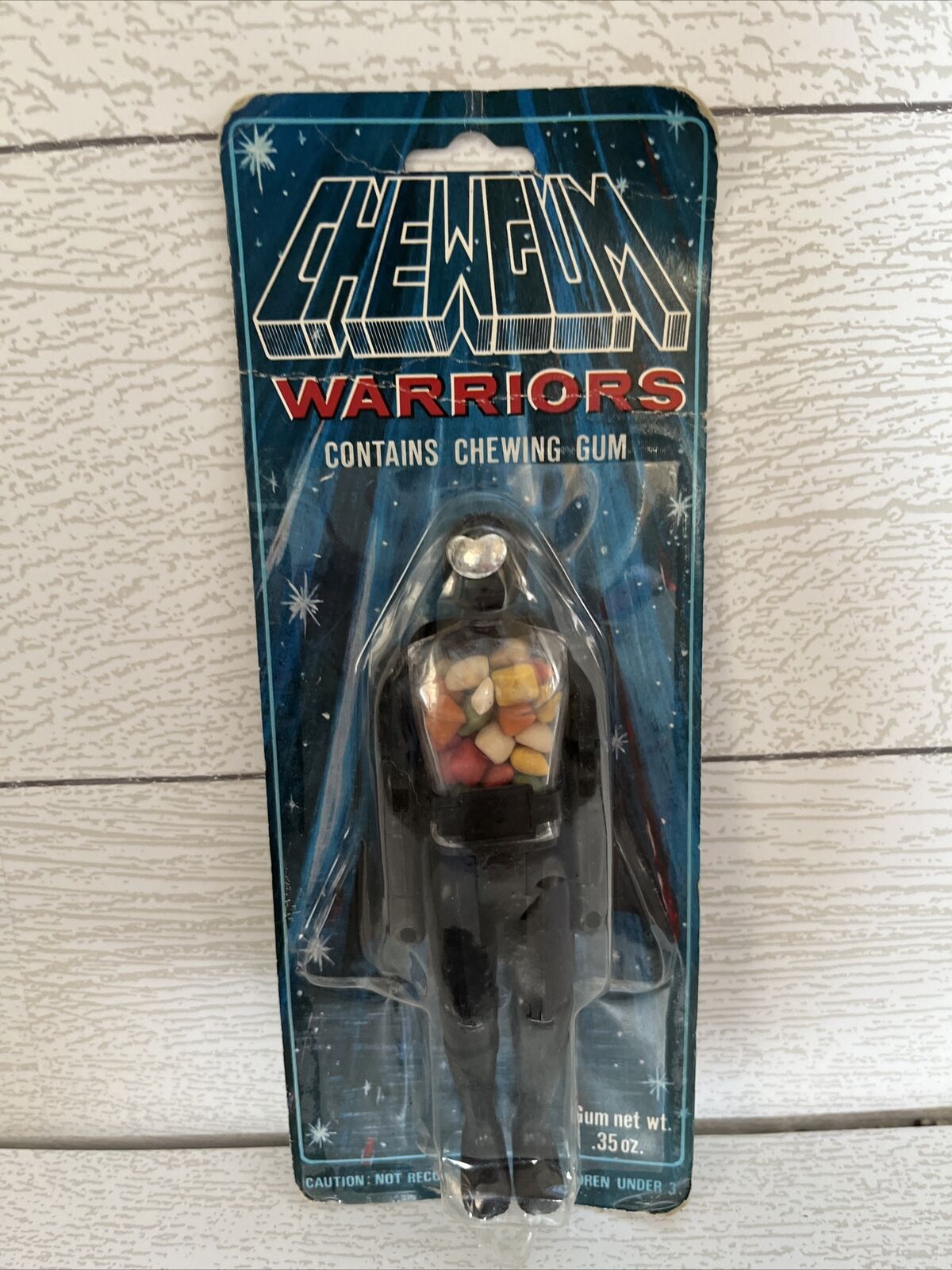 Chewgum Warriors (eBay Link)- I honestly have no memory of this toy but the combination of terrible candy and a terrible action figure that resembles Darth Vader? Yeah, I'd have bought this as a kid. There is no doubt, I would have been in.
My Favourite Martian Magic Slate (eBay Link)- Kids today, we didn't have no fancy ipads, we have magic slate and…it kinda sucked. I used to write swears in them when I saw them at stores. As for My Favourite Martian, I have never seen a single episode in my life. Although, I did find a used comic at the "Book Between" as a kid and was familiar with the concept. I was a sucker for TV and movie comics as a kid, even if I had never seen the program.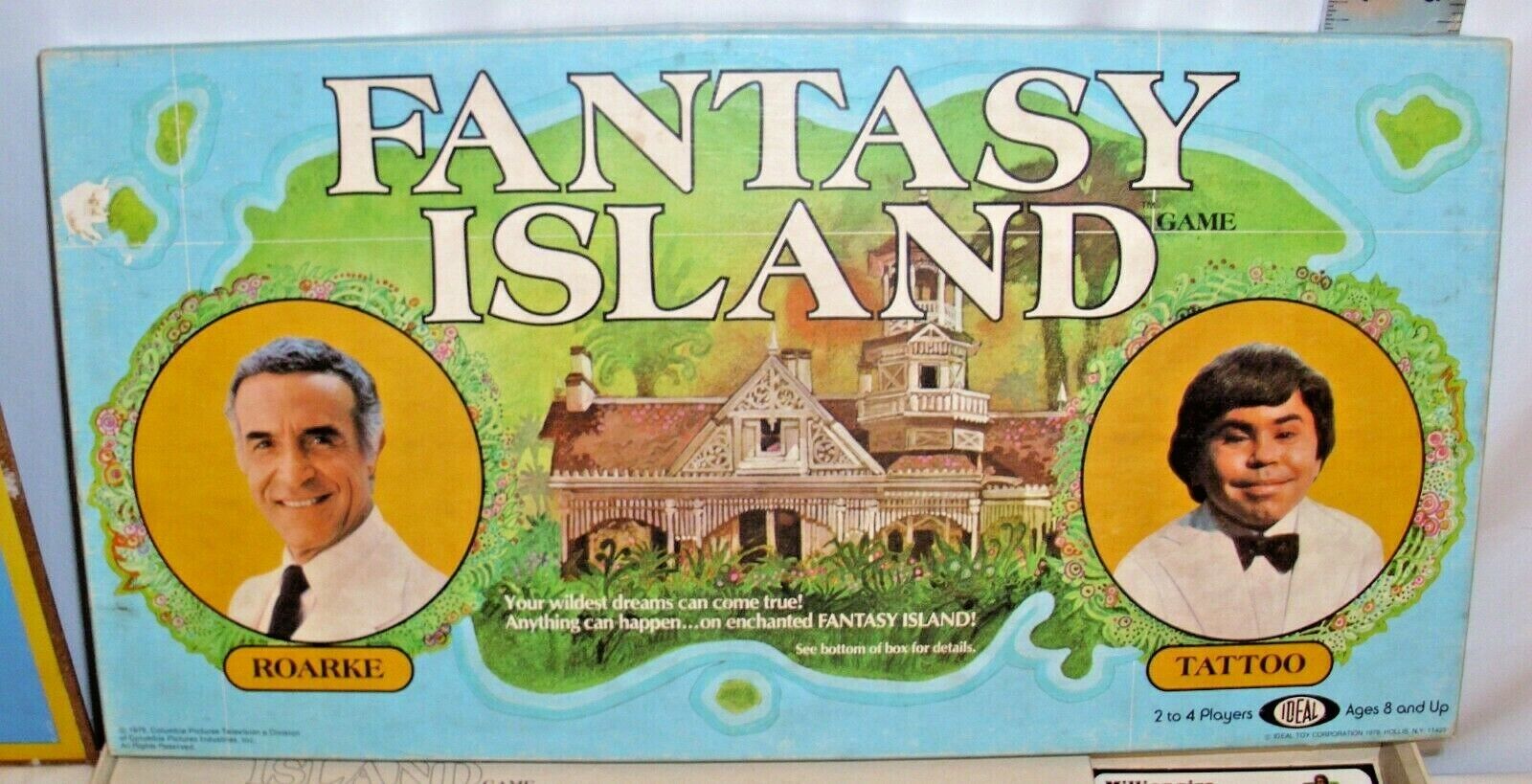 Ideal Toys Fantasy Island Board Game (eBay Link)- I know I'm a Fantasy Island fanboy but I'm also a board game junkie and I really enjoy this game on it's own. So, if you were looking for a fun one for family game day, I recommend this as a palate cleanser to Cattan or Monopoly.
We have a new book out called "Knock-Offs: Totally Unauthorized Action Figures" it's a 132-page tribute to bootleg toys.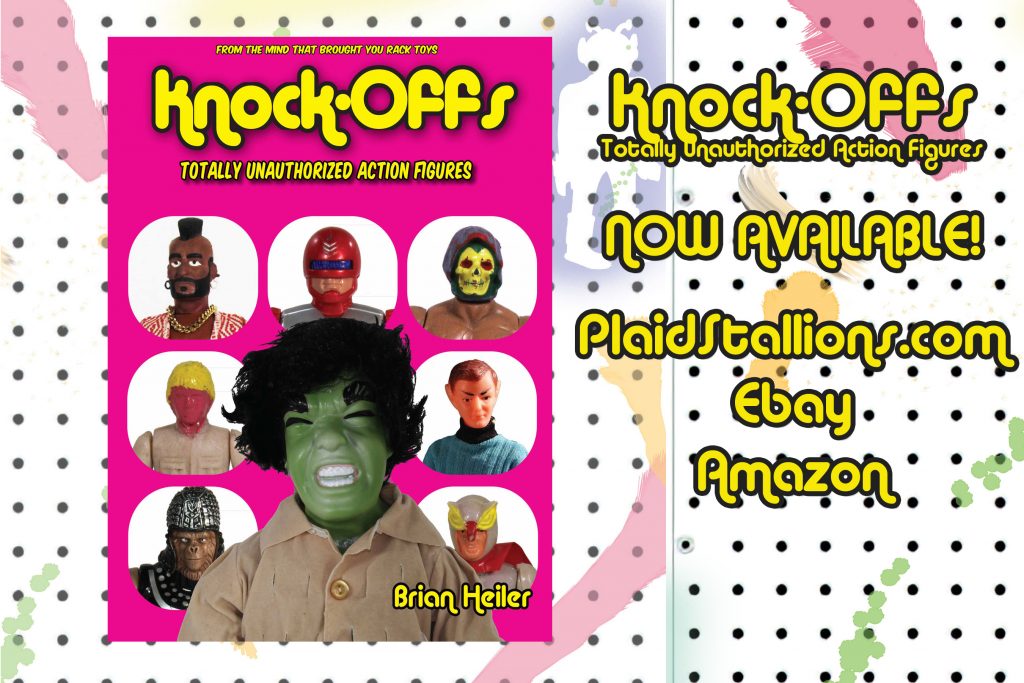 You can get this new book via the PlaidStallions Shop , On Amazon (Affiliate Link) or on eBay (eBay Link)
Our book Rack Toys, Cheap, Crazed Playthings is now available again! Order through our Affiliate Link
Order Rack Toys 2.0 Here through our Affiliate Link►https://amzn.to/3Bkm9z1
Toy-Ventures Magazine is our newest creation, an old-school print magazine about vintage toys! Professionally laid out and written, each issue is brimming with obscure and rare toys from companies such as Mego, Kenner, Remco, AHI, and much more. Monsters, Superheroes, Adventurers, Knock Offs, Apes, and so much more, it's in Toy-Ventures.
Toy-Ventures Issue 5 is available now:
Ebay: https://ebay.us/XSS1X7
Plaid Stallions Store: https://plaidstallions.com/reboot/shop/
Amazon Affilitate Link:https://amzn.to/3d9Q0AS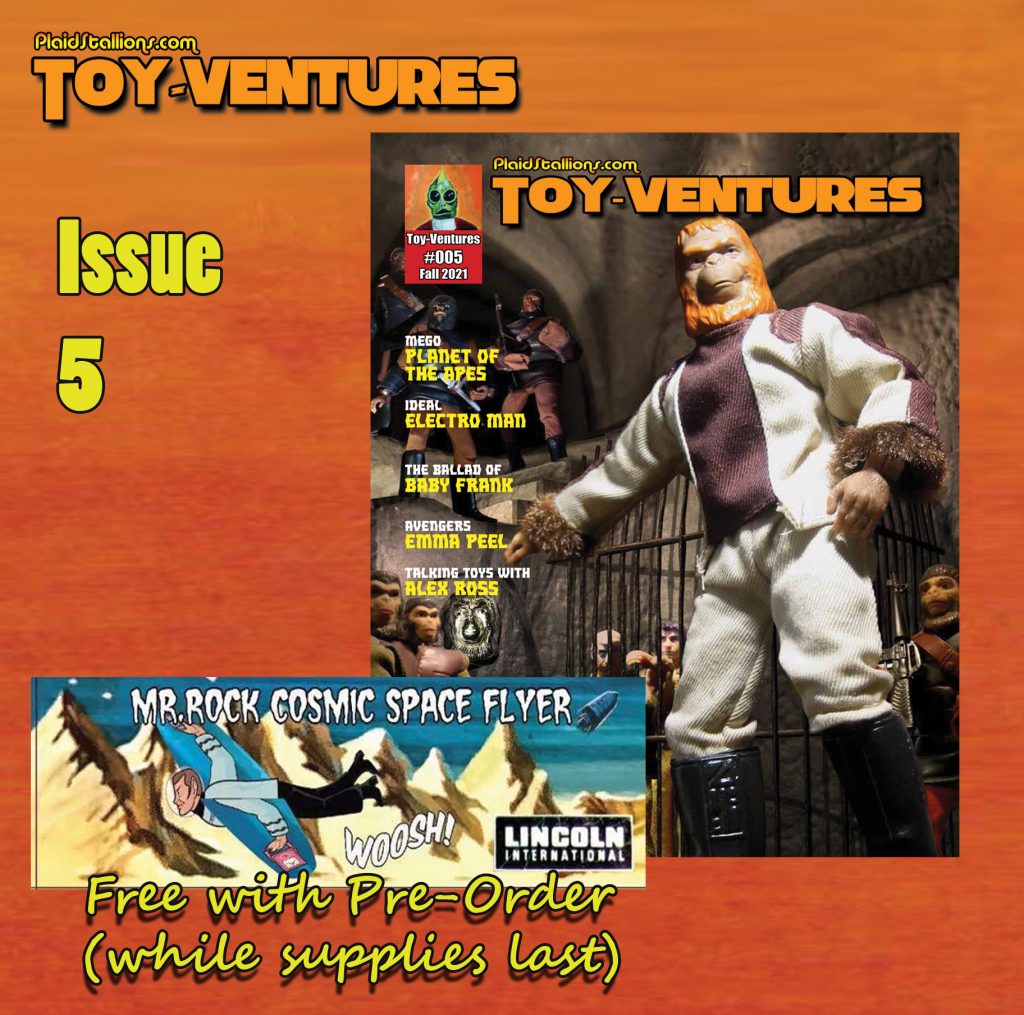 FACEBOOK GROUPS FROM PLAIDSTALLIONS

Pod Stallions is one of the most fun groups on Facebook. Toys, Comics, Movies, TV, it's all up for grabs and remember, you keep the glass!

Mego Knock Off Headquarters– The leading group discussing 70s Dime store knock-offs of Mego action figures, we talk vintage toys and not others. We know the difference between Astro Apes and Action Apeman! It's a really fun group where we talk about Lincoln International, AHI, Tomland, Bogi, Demo Man, Mortoy, and other generic greats.
Remco Energized Spider-Man