5 Awesome Things on eBay this week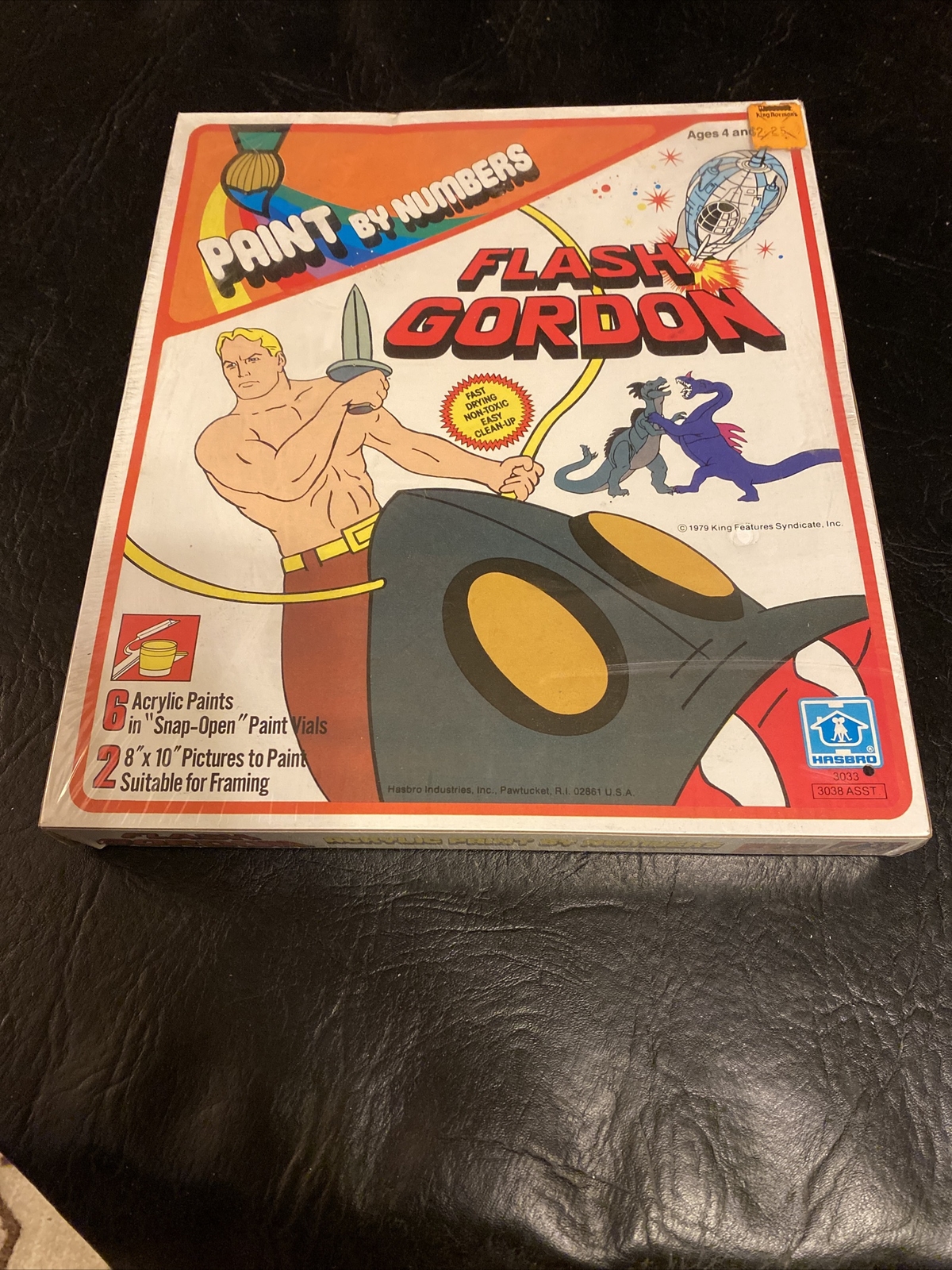 Hasbro Flash Gordon Paint by Numbers (eBay Link)– I adore the Filmation Flash Gordon cartoon and any merchandise that came out from it is OK by me. This set is an underrated gem.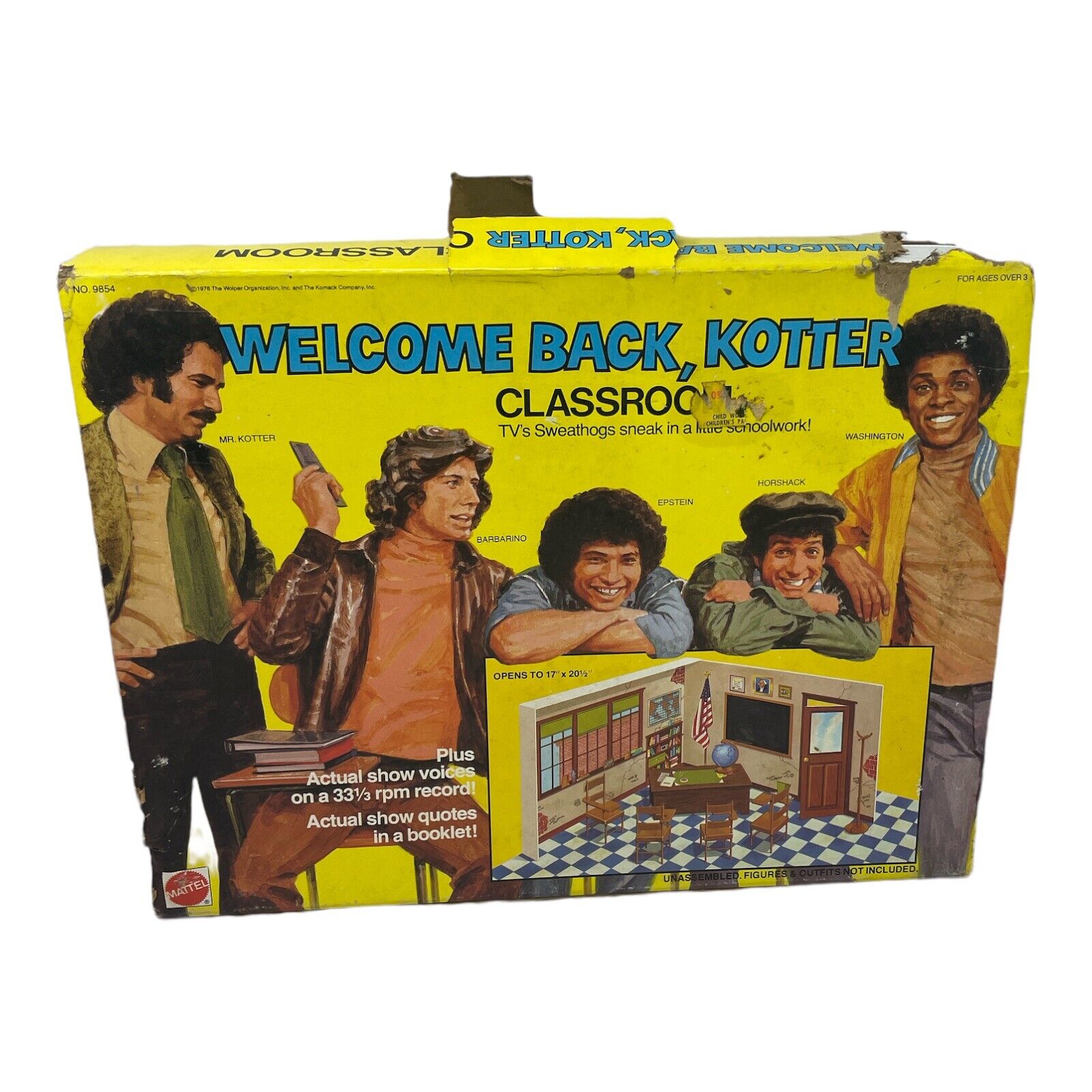 Mattel Welcome Back Kotter Playset (eBay Link)– "Sweathog Mania" is something I plan to address in a future Toy-Ventures episode but this toy has to be the absolute high point in the series merchandise. A gorgeous playset that really is more than the show deserves.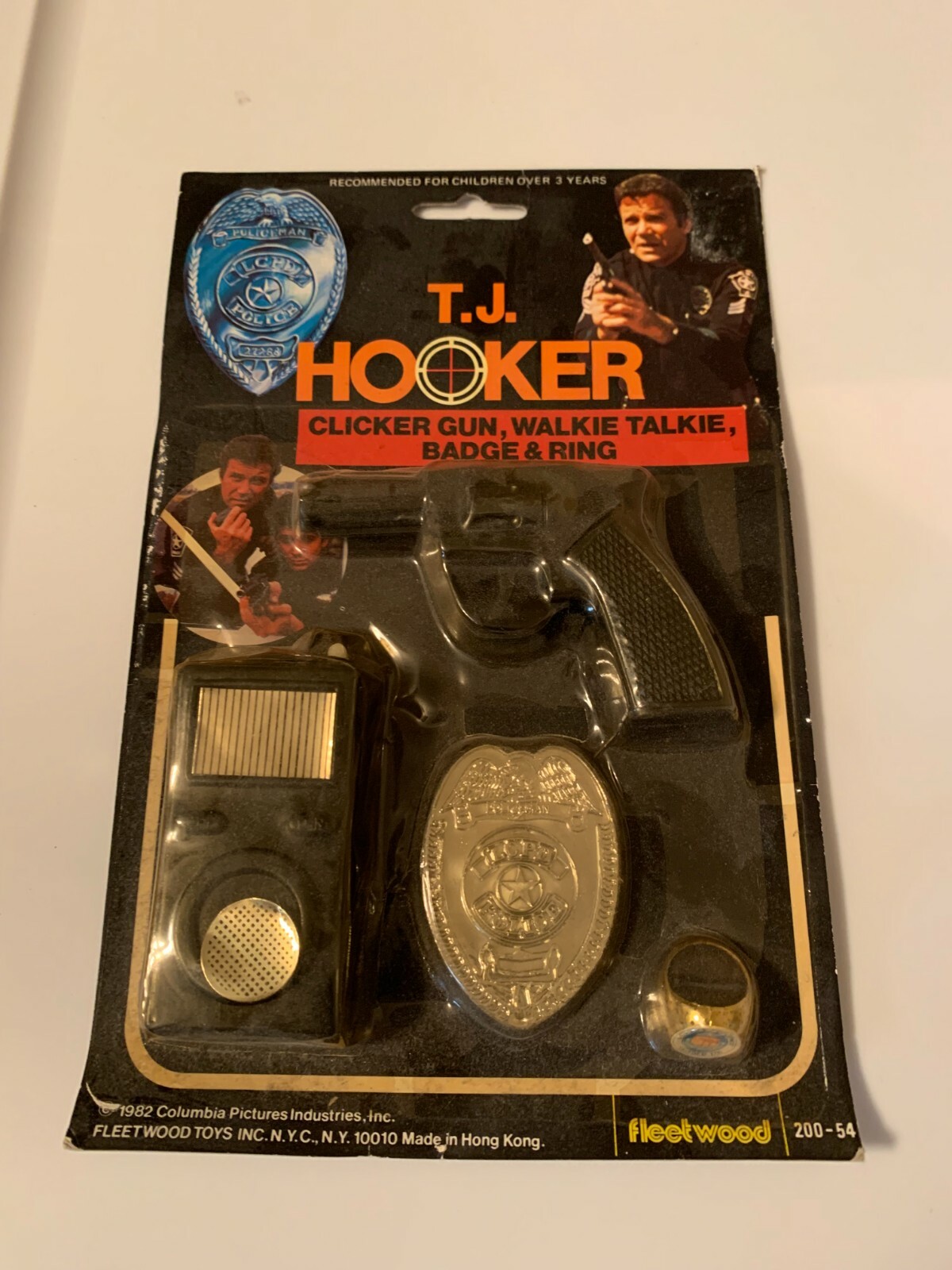 TJ Hooker Rack Toy (eBay Link)– HOOKER IS A GOOD COP! Anytime a cop show got beyond a single season, Rack Toy manufacturers jumped on it so they could sell handcuffs and guns. I'm honestly surprised there are no "Hill Street Blues" rack toys. The ring is kind of weird but also a fun touch.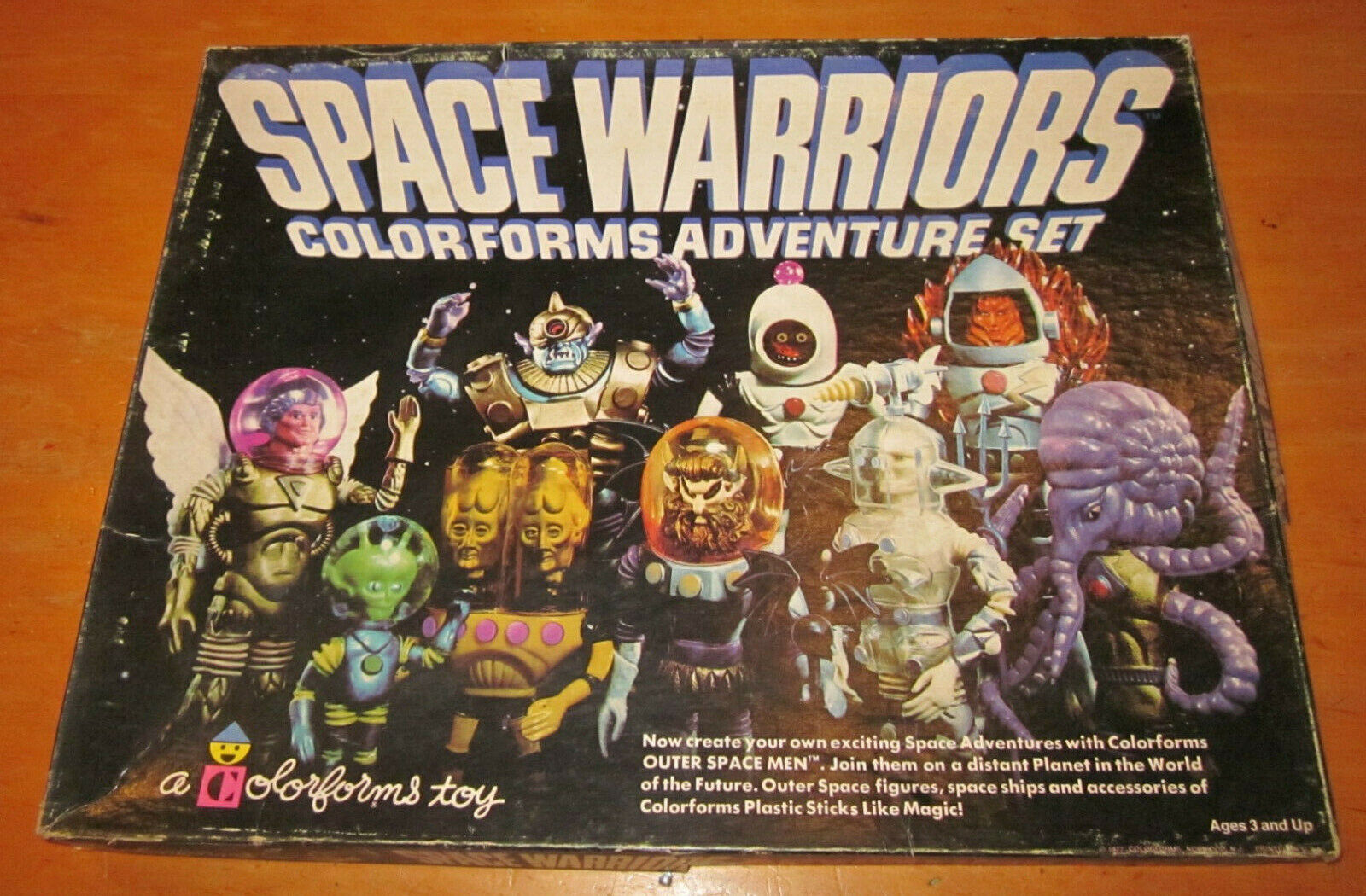 Colorforms Outer Space Men set (eBay link)– I've probably featured this before but it's just so cool. I wanted this set so bad but passed when i realized these amazing action figures were not in the box.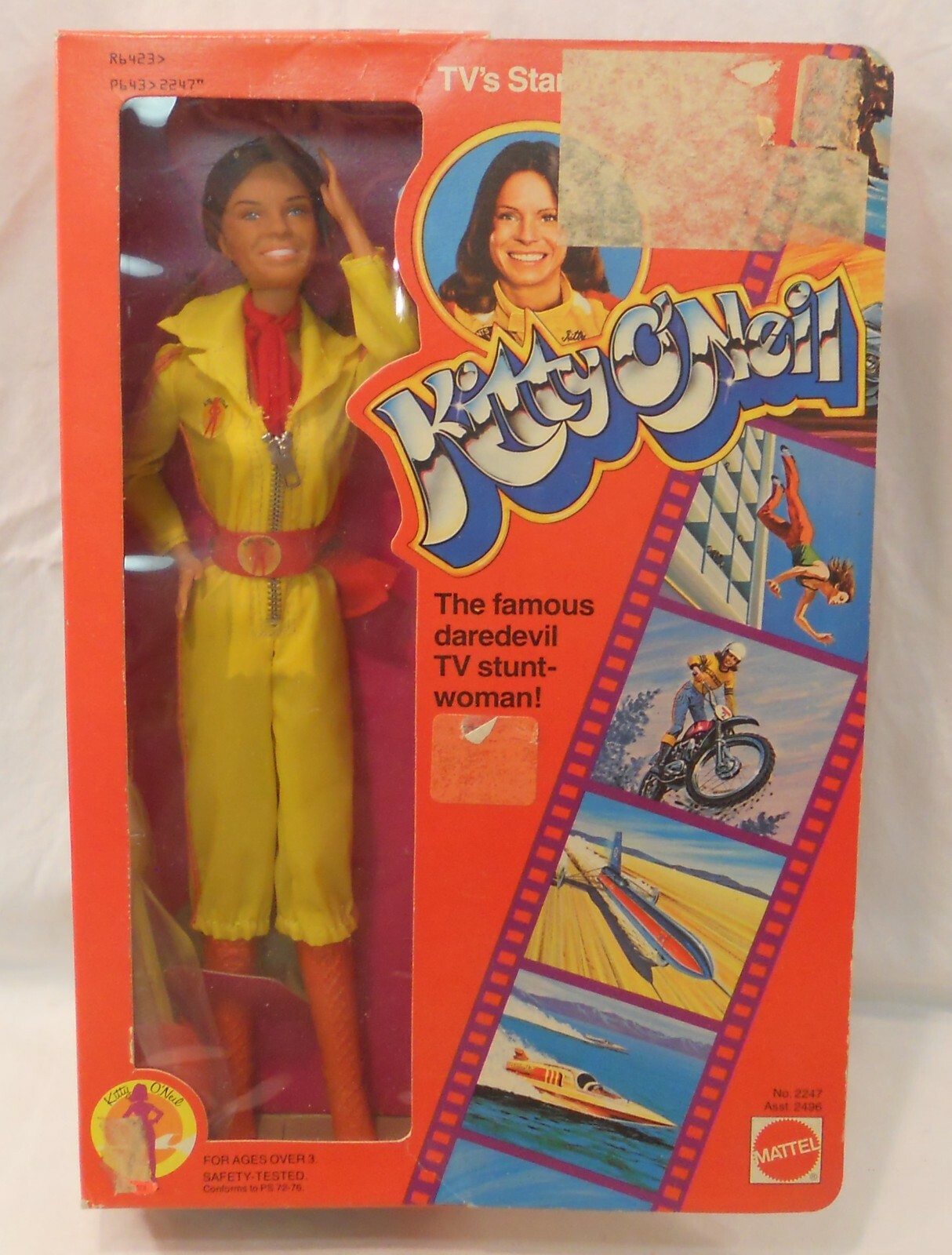 Kitty O'Neil Stunt Woman doll (eBay Link)– This doll is a real ground breaker, a fashion doll based on Kitty O'Neil, the pioneering, hearing impaired Stunt Women. This is a far cry from Barbie as O'Neil was known for driving fast cars and doubling for Wonder Woman and the Bionic Man. It's nice to see this homage to someone who deserves it.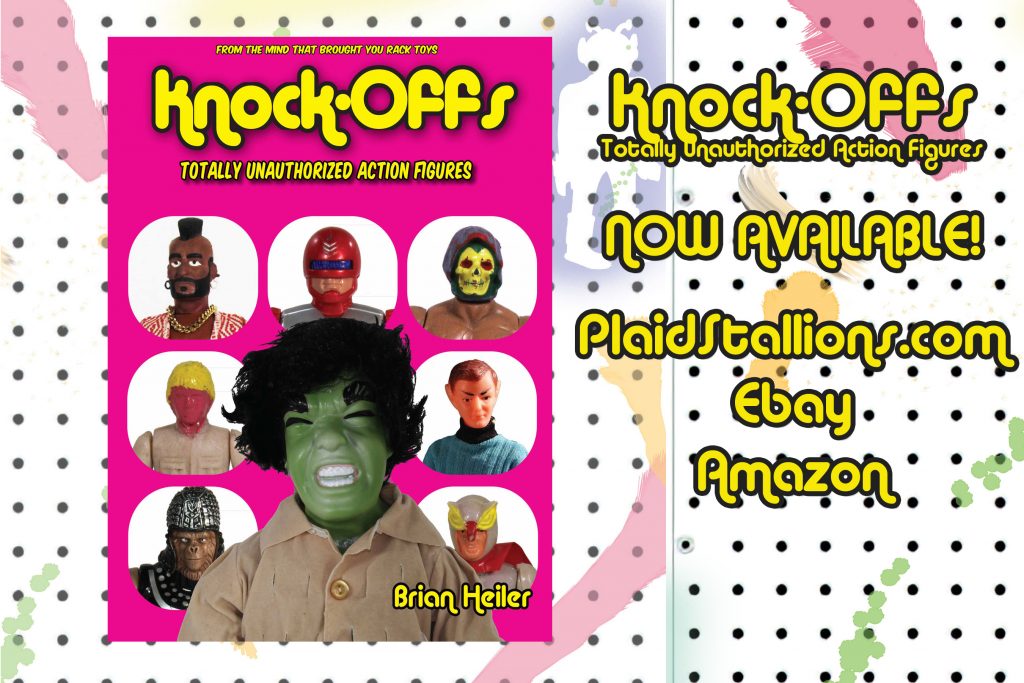 Knock-Offs: Totally Unauthorized Action Figures is the latest book from Brian Heiler, the creator of PlaidStallions and author of "Rack Toys: Cheap, Crazed Playthings". It's a love letter to bootleg toys and action figures.
132 Pages printed in Canada. Each copy ordered through this store will be signed.
Get Knock-Offs from our eBay store
 Knock-Offs: Totally Unauthorized Action Figures is our latest book and it's available right now through the PlaidStallions Store, Amazon or on eBay.
Our book Rack Toys, Cheap, Crazed Playthings is now available again! Order through our Affiliate Link
Order Rack Toys 2.0 Here through out Affiliate Link►https://amzn.to/3Bkm9z1
Toy-Ventures Magazine is our newest creation, an old-school print magazine about vintage toys! Professionally laid out and written, each issue is brimming with obscure and rare toys from companies such as Mego, Kenner, Remco, AHI, and much more. Monsters, Superheroes, Adventurers, Knock Offs, Apes, and so much more, it's in Toy-Ventures.
Toy-Ventures Issue 5 is available now:
Ebay: https://ebay.us/XSS1X7
Plaid Stallions Store: https://plaidstallions.com/reboot/shop/
Amazon Affilitate Link:https://amzn.to/3d9Q0AS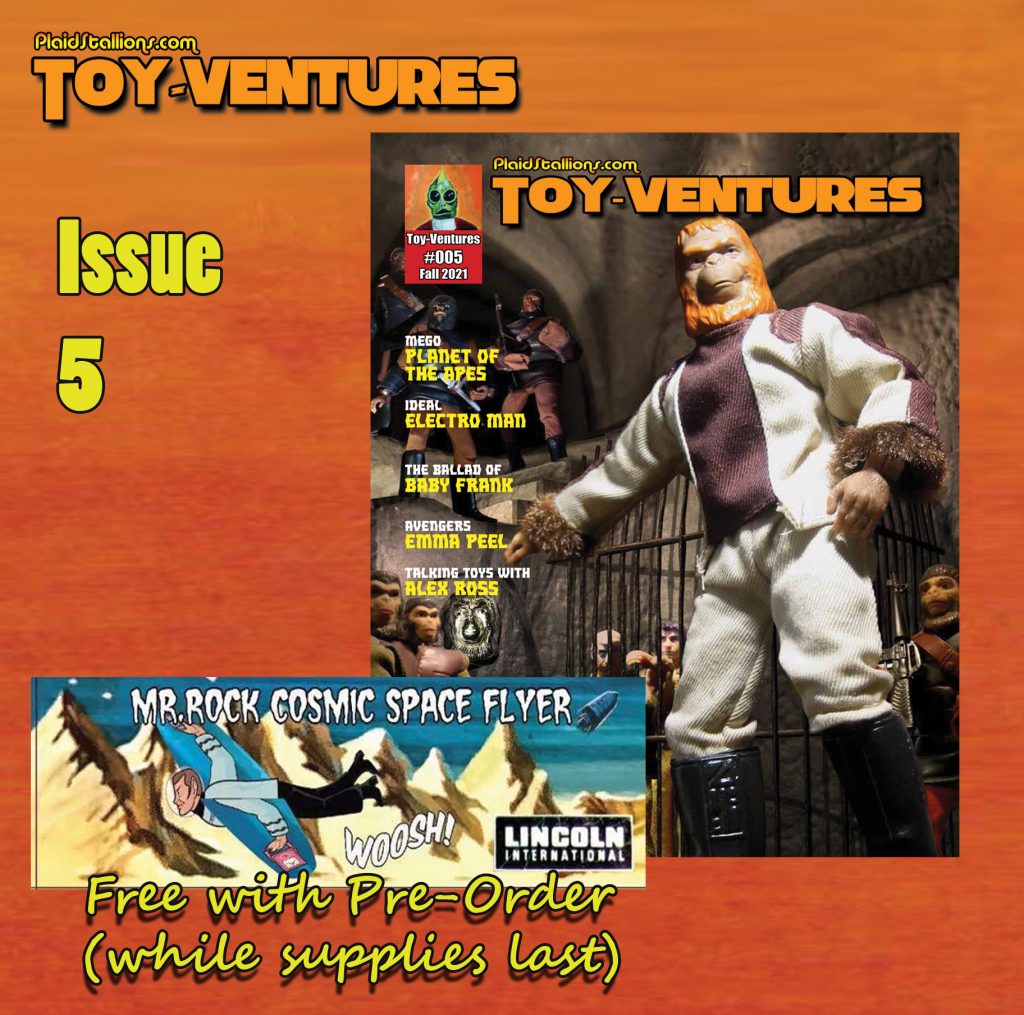 FACEBOOK GROUPS FROM PLAIDSTALLIONS

Pod Stallions is one of the most fun groups on Facebook. Toys, Comics, Movies, TV, it's all up for grabs and remember, you keep the glass!

Mego Knock Off Headquarters– The leading group discussing 70s Dime store knock-offs of Mego action figures, we talk vintage toys and not others. We know the difference between Astro Apes and Action Apeman! It's a really fun group where we talk about Lincoln International, AHI, Tomland, Bogi, Demo Man, Kojak Toys and other generic greats.
Get Toy-Ventures Issue 3 here with a comprehensive look at the Lincoln Monster line:
https://plaidstallions.com/reboot/shop/
Join Mego Knock Off Head Quarters Here;
https://www.facebook.com/groups/Megoknockoff
Order our book Rack Toys 2.0 Here through our Amazon Affiliate Link►https://amzn.to/3Bkm9z1
PS Store: https://plaidstallions.com/reboot/shop/
Follow PlaidStallions on Social Media:
Twitter ► https://bit.ly/2UzxQ5q
Facebook ► https://bit.ly/3mfY73R
Instagram ►https://bit.ly/3yZ3kAV
Website ► https://bit.ly/3yZ3kAV