5 Awesome Things on eBay this week
5 Awesome Things on eBay this week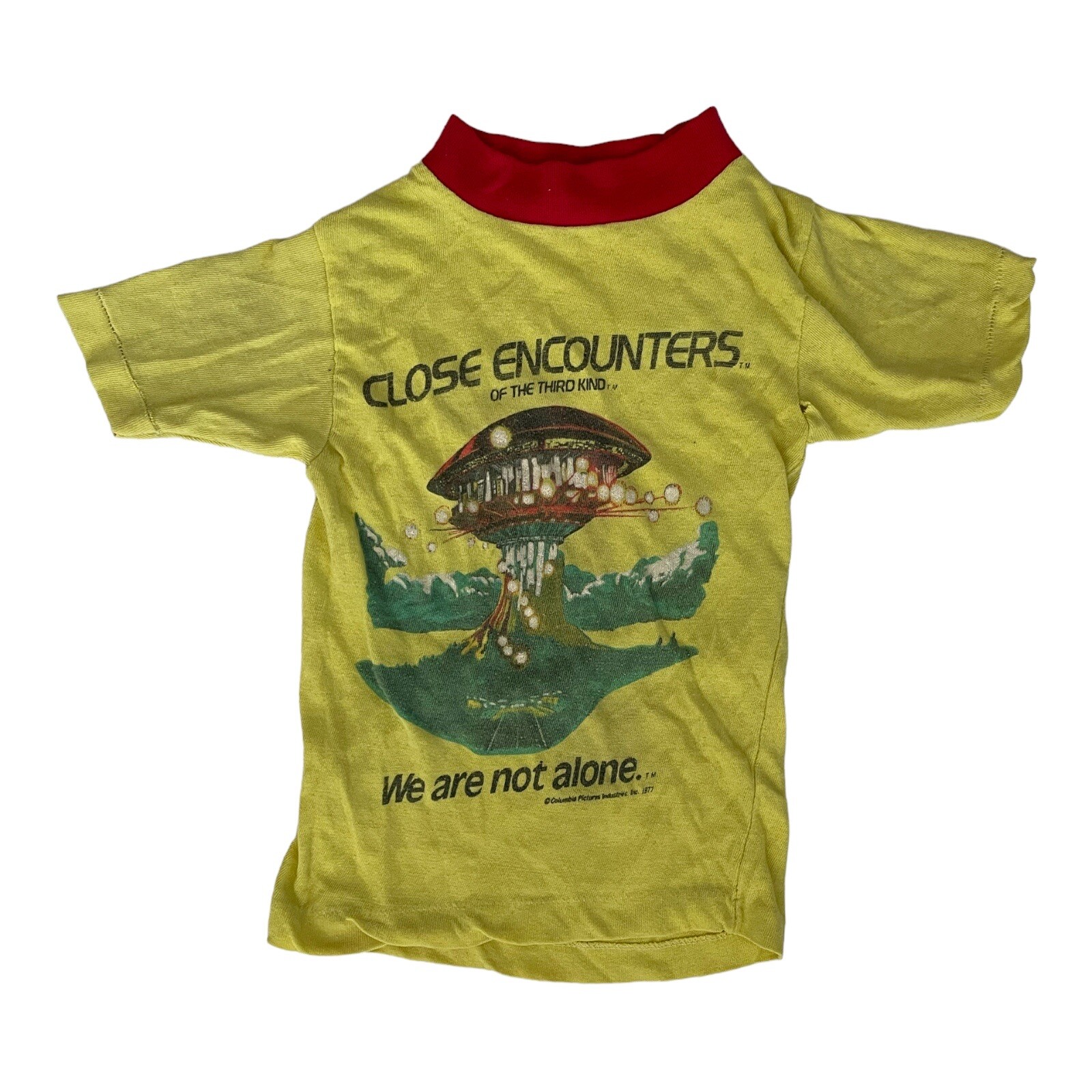 I could easily fill my house with vintage shirts I can't wear. Even when I'm not a big fan, it's a neat little time capsule.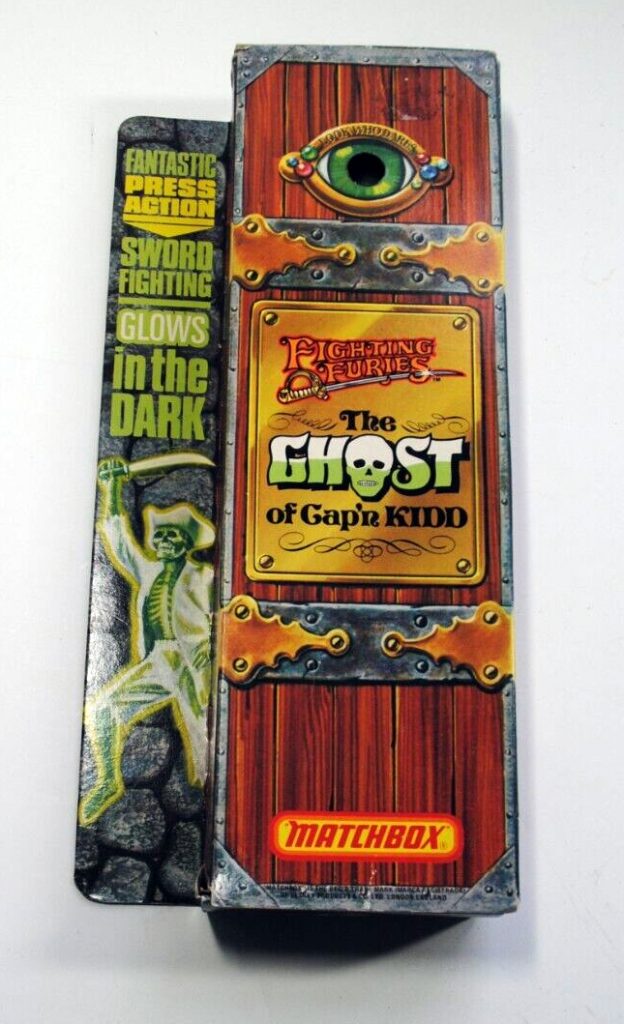 Ladies and gents, one of the coolest action figures of the 1970s, and I don't own one. Seriously, check out how cool this glow-in-the-dark Pirate Ghost figure is.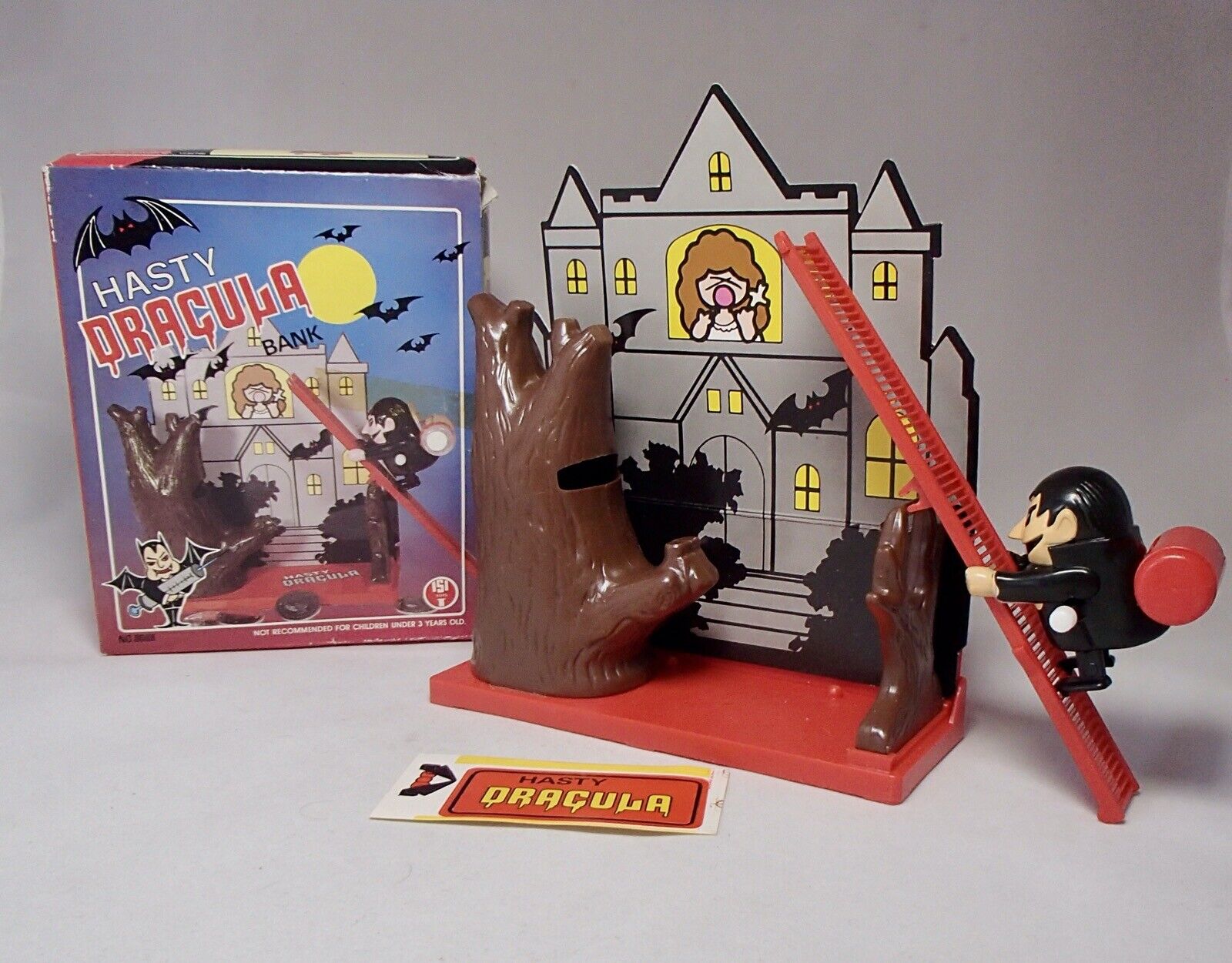 I'm not sure what the connection is between Dracula and a bank, but I don't care; this looks fun. Saving is going to be easy now.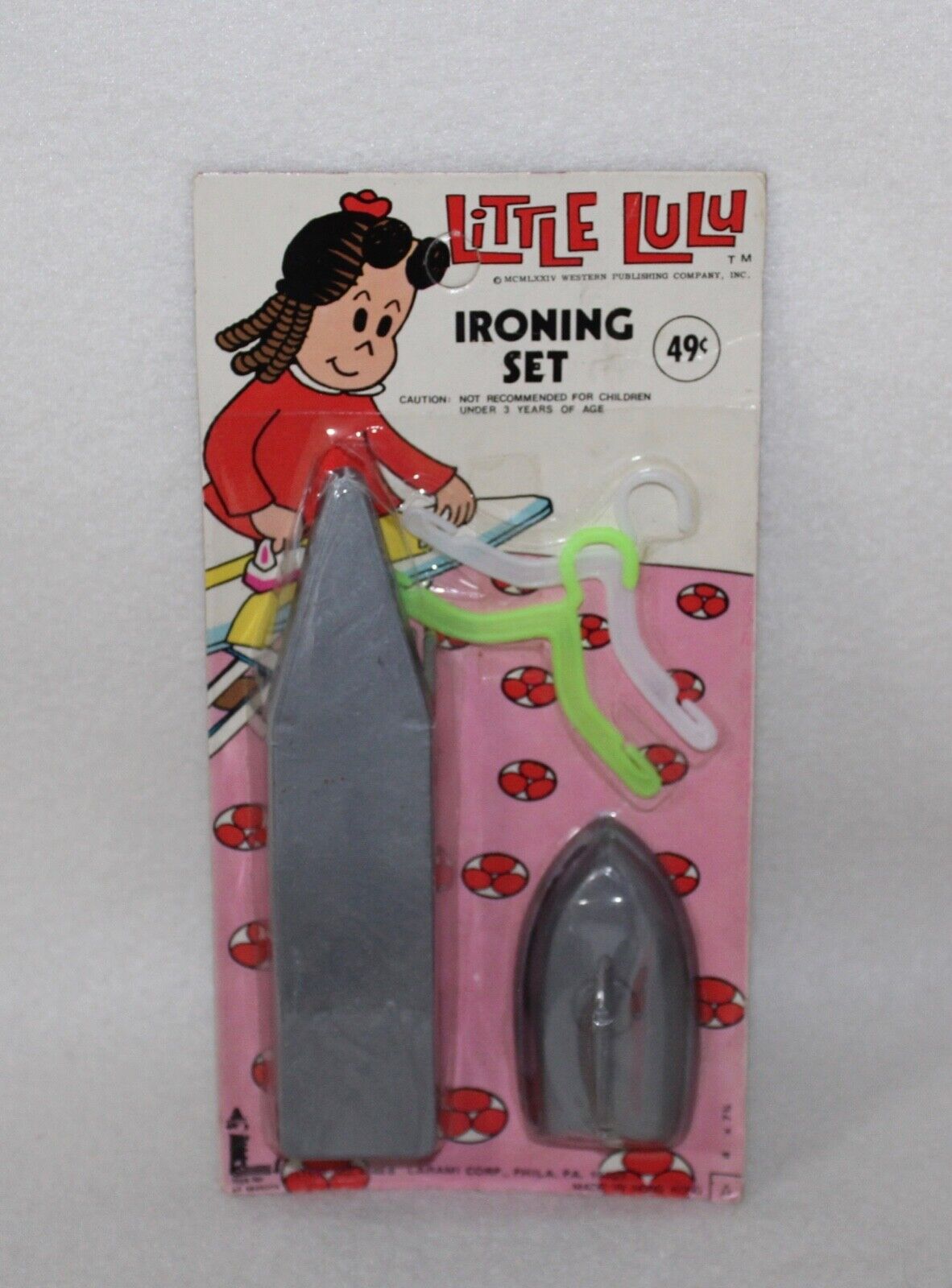 Not ashamed to admit I'm a big fan of Little Lulu comics and enjoyed passing that love on to at least one of my kids. It's rare to find merchandise, and I kind of think it's funny that the one i did find is Lulu doing housework, just like she rarely did in comics!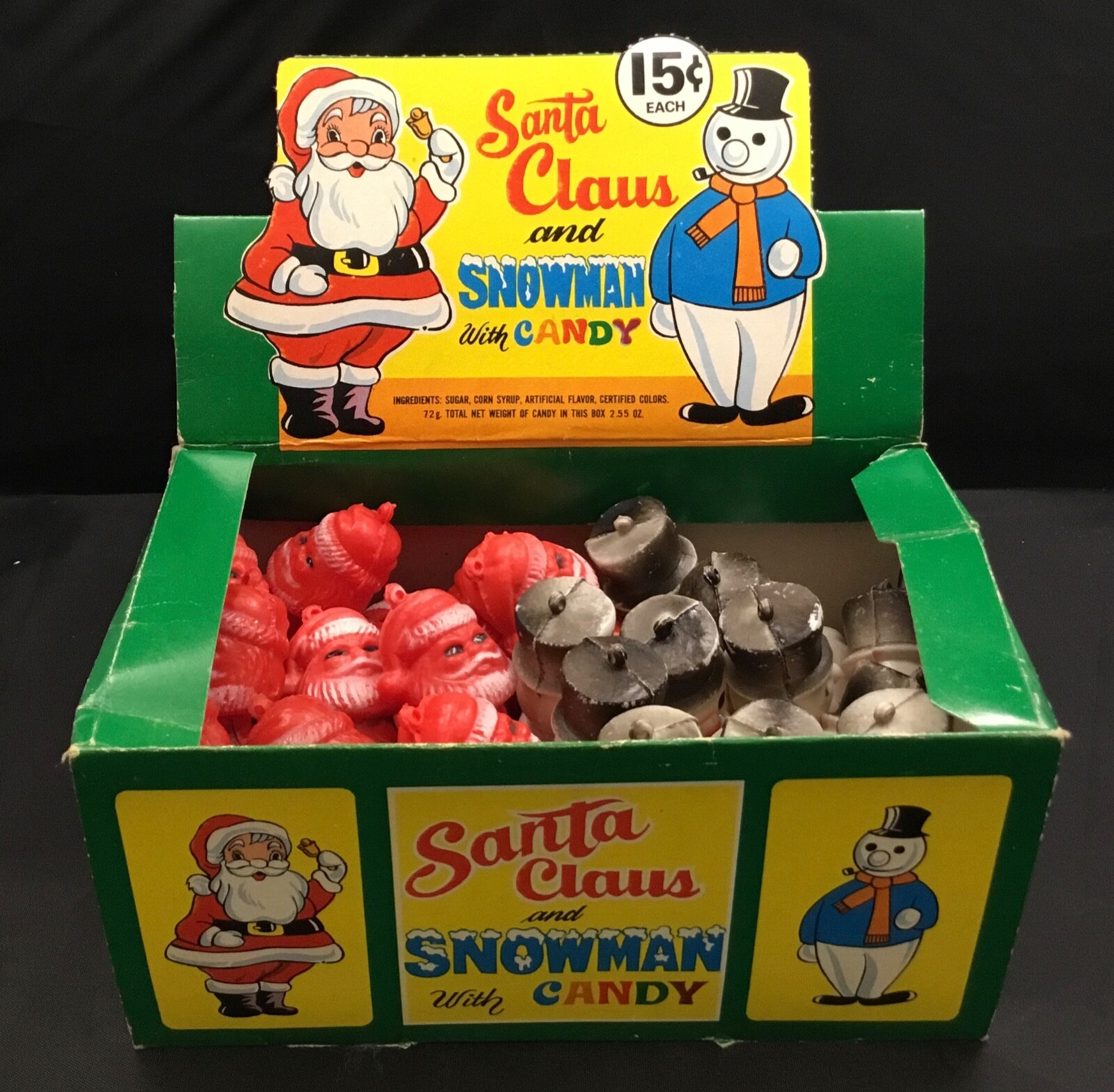 What I love about things like this is they were a "blink, and you'll miss it" piece of childhood. Even if you didn't see it back in the day, the energy this thing gives off is magical. Look at those cheap, hastily painted Santa heads, glorious. 
The PlaidStallions Polyester Pals have arrived and come in green and orange. Be the first kid in the sandbox with our Podcast mascots!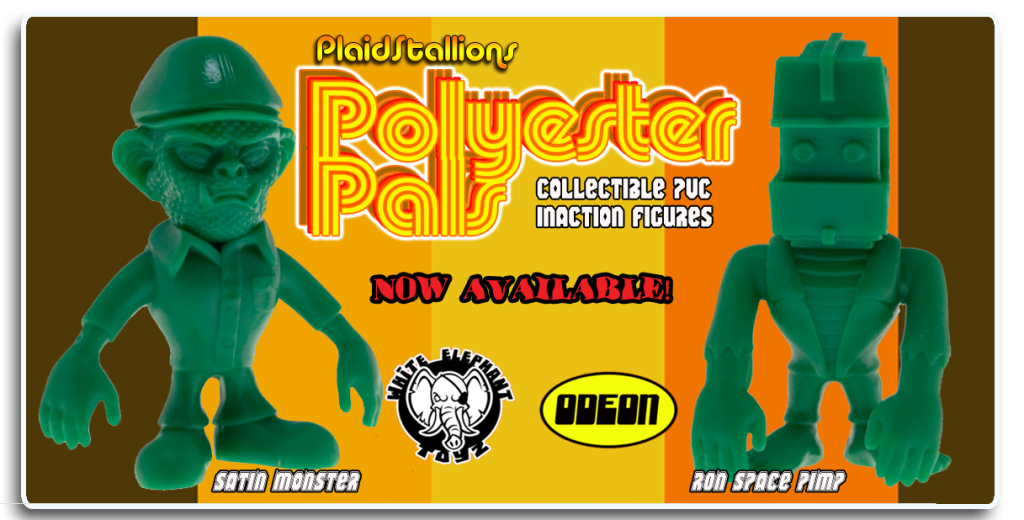 Do you miss toy collector magazines?
That's why we created Toy-Ventures magazine, an old-school print publication dedicated to vintage toys from the 1960s to the 1990s. Each issue is packed with never before seen images and information written by some of the top collectors. We've got 7 issues and climbing; please check our page here or visit our store.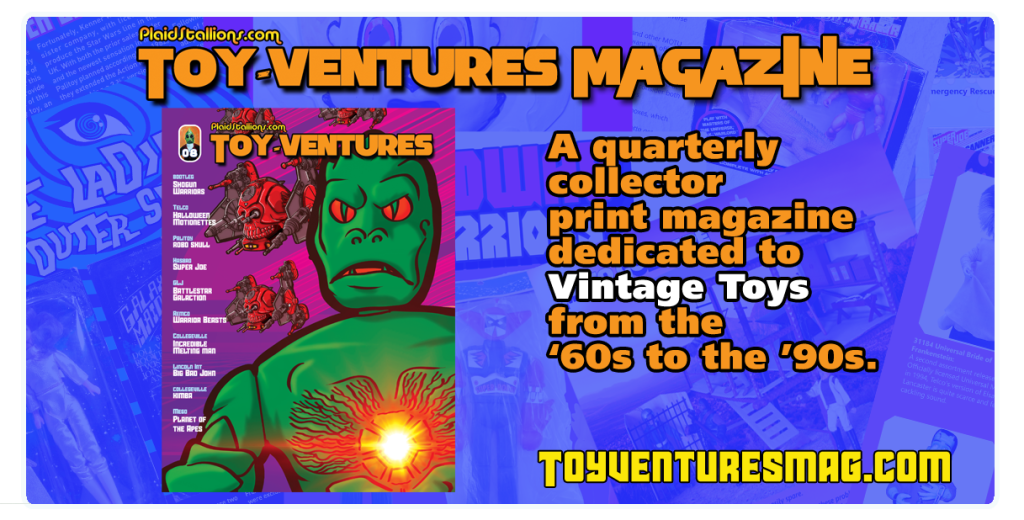 Our latest book is "Knock-Offs: Totally Unauthorized Action Figures" a love letter to cheeky copyright-infringing toys. You can get this new book via the PlaidStallions Shop, On Amazon (Affiliate Link) or eBay (eBay Link)
FACEBOOK GROUPS FROM PLAIDSTALLIONS

Pod Stallions is based on our podcast and is one of the most fun groups on Facebook. Toys, Comics, Movies, TV, it's all up for grabs and remember folks, you keep the glass! If you like our show, then you have found your tribe.

Mego Knock Off Headquarters– The leading group discussing 70s Dime store knock-offs and bootleg action figures, we talk vintage toys and not others. We know the difference between Astro Apes and Action Apeman.  It's a fun group where we talk about Lincoln International, AHI, Mighty Gary, Tomland, Bogi, Demo Man, Mortoys, and other generic greats.
5 Awesome Things on eBay this week
#5AwesomeThingsoneBaythis week #roboskull #palitoy #actionforce