5 Awesome Things on eBay this week
5 Awesome Things on eBay this week wishes to thank Courtney and Jeremy for their contributions this week, without them, it wouldn't have happened.
Without hyperbole, this is the greatest thing ever. I can just close up shop and leave on the highest possible note. This is ADORABLE!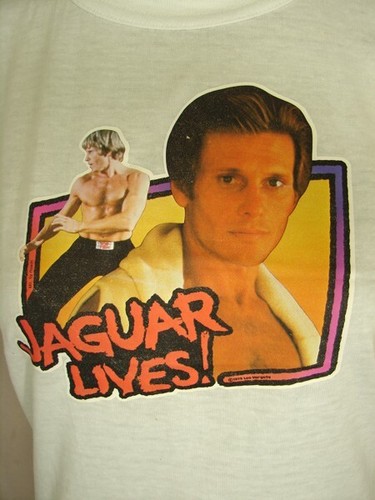 Never heard of Jaguar Lives? Yeah, that's not a surprise. It's a late 70s Spy/Martial Arts movie made when interest in those genres waned. Even cameos from notable Bond stars like Donald Pleasance, Barbara Bach, Christopher Lee and Joseph Wiseman didn't seem to help. Somehow, it got one licensed item out there, an iron-on transfer. Wear this somewhere and be prepared to answer a lot of questions. 
Crazy Looking Sea Serpant Jiggler (eBay Link)
No explanation is needed with this guy; look at him!  He's goofy but eerily close to the Nessie in the classic Doctor Who tale "Terror of the Zygons." which is quite good regardless.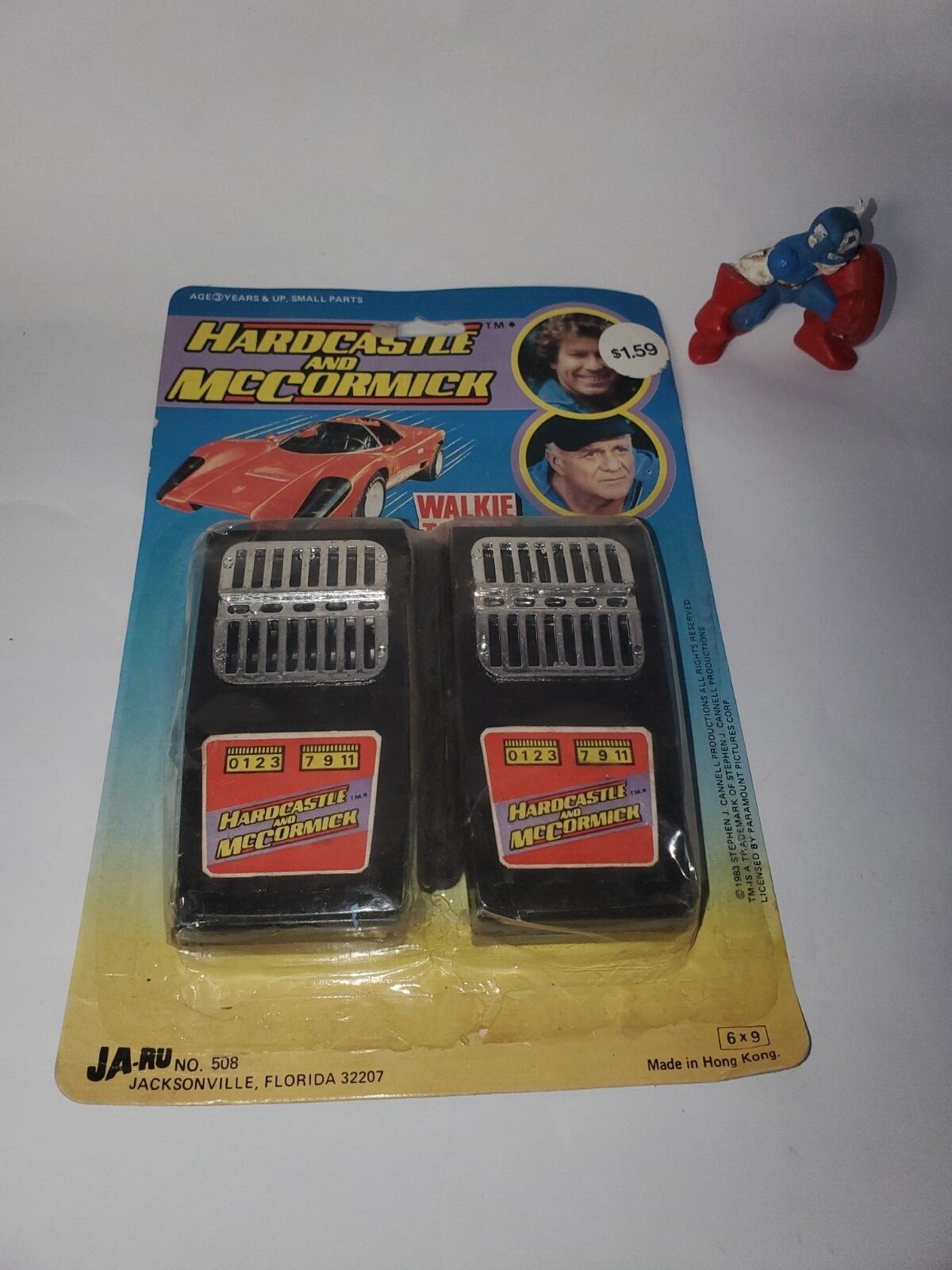 –
Hardcastle and McCormick Rack Toy by Ja-Ru (eBay Link) –
I was named after Brian Keith, so I guess that makes me Hardcastle. Or is he McCormick? I never watched this show. BTW the "JA-RU" company name comes from the owner's sons, Jason and Russel, who now run the company. 
The 1970s were a belt buckler buyer's paradise. It seems like they made a belt buckle of everything you saw. I'm afraid to look but I assume there is a belt buckle of my family's disastrous 1978 trip to Manitoulin Island. 
The PlaidStallions Polyester Pals have arrived, and they come in green and orange. Be the first kid in the sandbox with our Podcast mascots!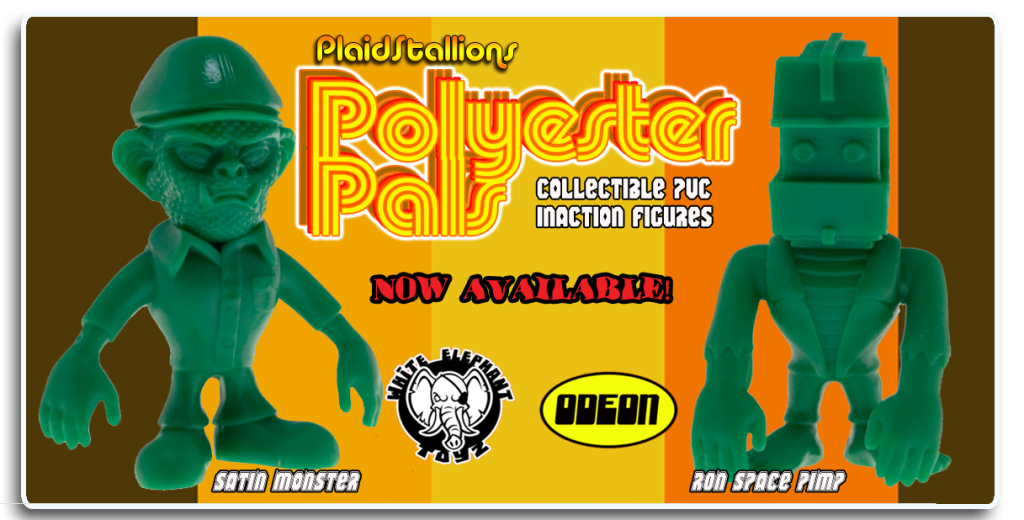 Do you miss toy collector magazines?
That's why we created Toy-Ventures magazine, an old-school print publication dedicated to vintage toys from the 1960s to the 1990s. Each issue is packed with never before seen images and information written by some of the top collectors. We've got 7 issues and climbing; please check our page here or visit our store.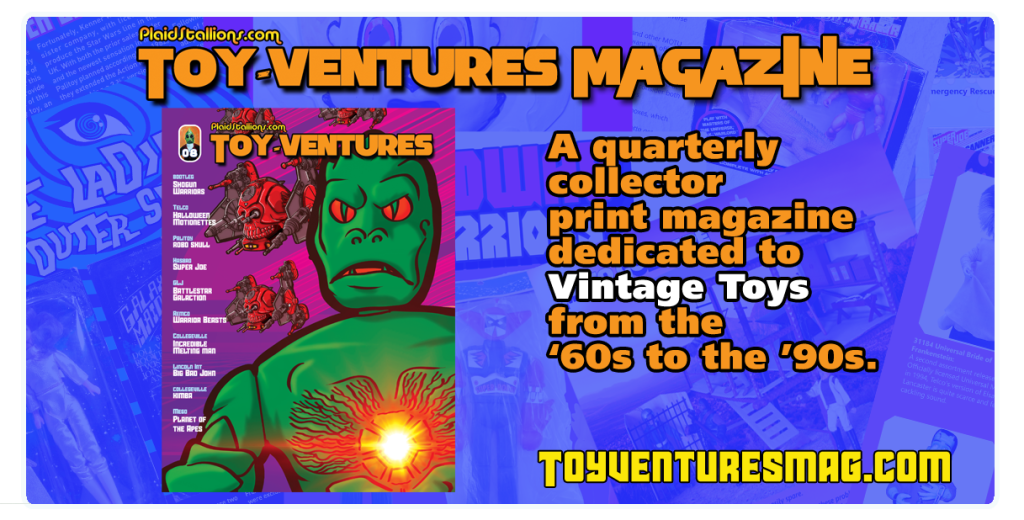 Our latest book is "Knock-Offs: Totally Unauthorized Action Figures" a love letter to cheeky copyright-infringing toys. You can get this new book via the PlaidStallions Shop, On Amazon (Affiliate Link) or eBay (eBay Link)
FACEBOOK GROUPS FROM PLAIDSTALLIONS

Pod Stallions is based on our podcast and is one of the most fun groups on Facebook. Toys, Comics, Movies, TV, it's all up for grabs and remember folks, you keep the glass! If you like our show, then you have found your tribe.

Mego Knock Off Headquarters– The leading group discussing 70s Dime store knock-offs and bootleg action figures, we talk vintage toys and not others. We know the difference between Astro Apes and Action Apeman.  It's a fun group where we talk about Lincoln International, AHI, Mighty Gary, Tomland, Bogi, Demo Man, Mortoys, and other generic greats.
5 Awesome Things on eBay this week