5 Awesome Things on eBay this week!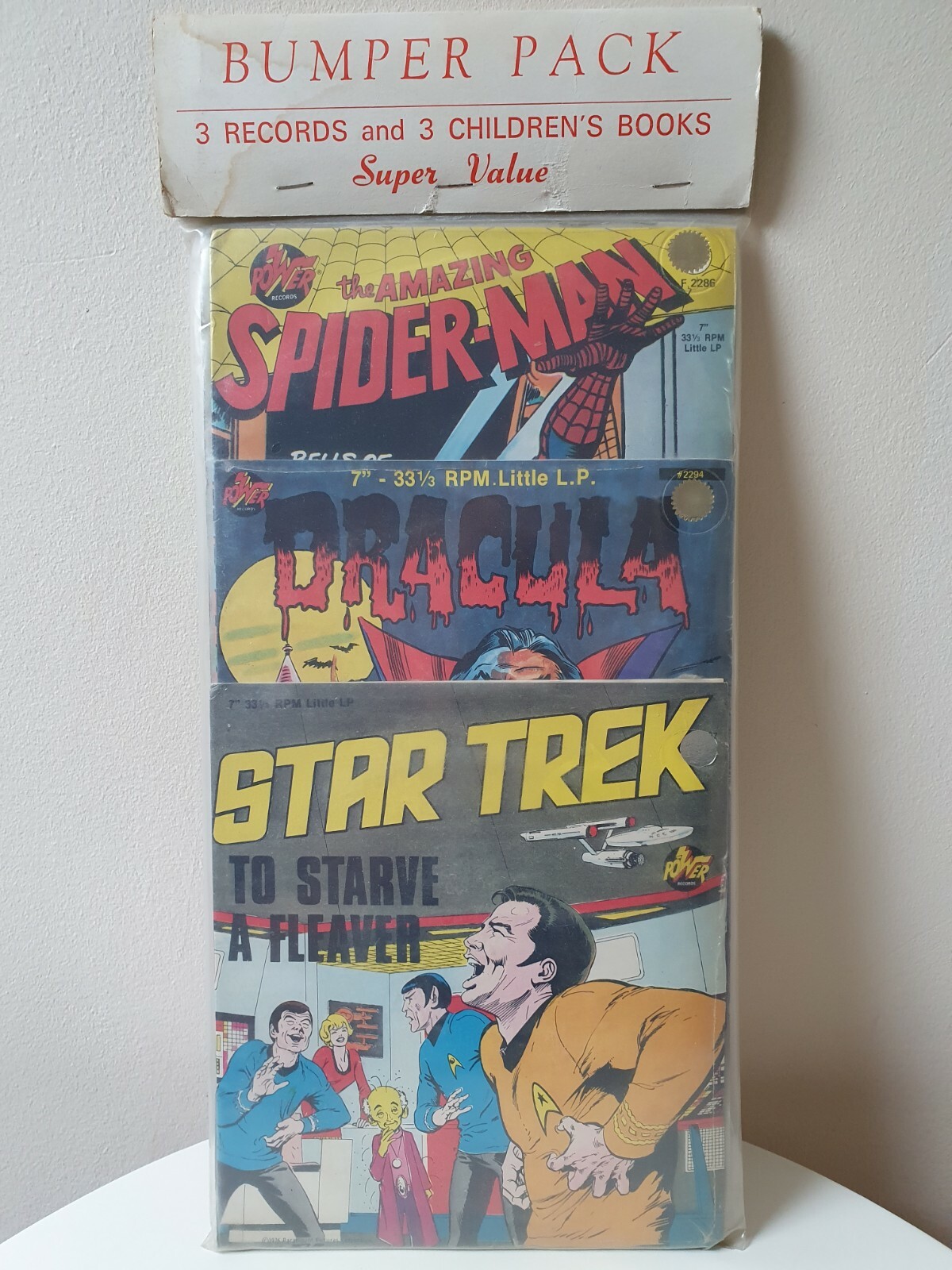 Power Records 3 Pack- I have never seen this before and it reminds me of those Whitman comics packs I had as a wee lad that I still collect. The killer thing is, this isn't terribly priced and it contains Spider-Man, Dracula and Star Trek. This one is killing me, please remove it from my gaze.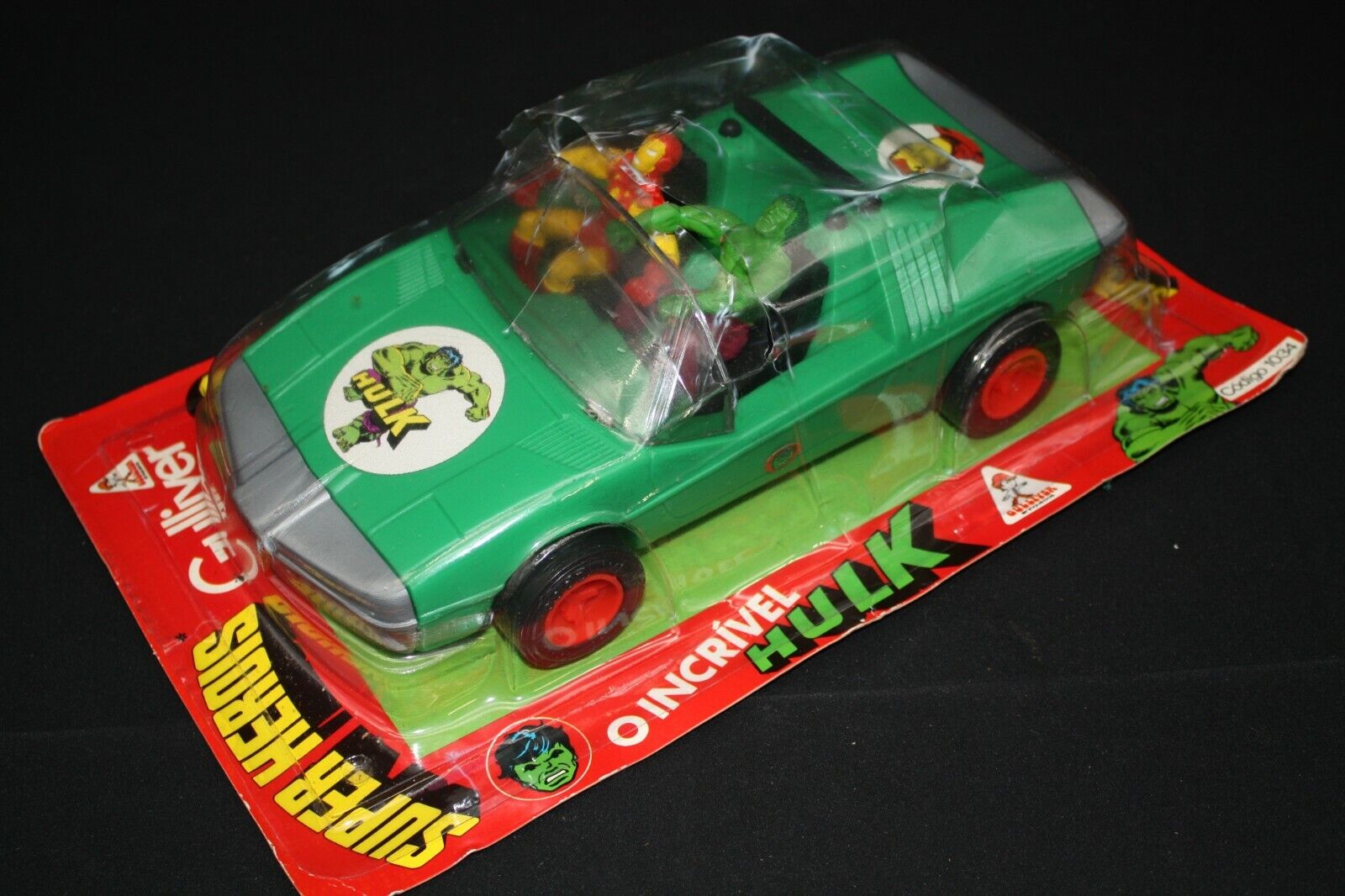 Marvel Superheroes Porsche  I know this is just a toy BUT WHY THE F%&$ IS THE HULK DRIVING A PORSCHE? Clearly, that is Tony Stark's car. Also, why are either of them driving? AGGGGHHHHH!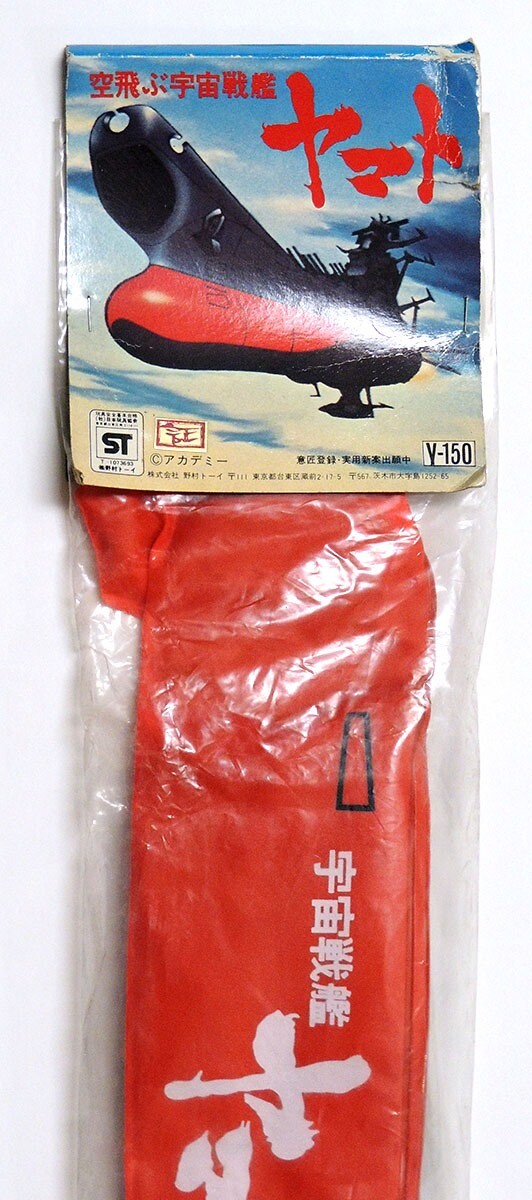 Star Blazers Inflatable Kite I may have featured this before but I don't care, I want to know it has a wave motion gun.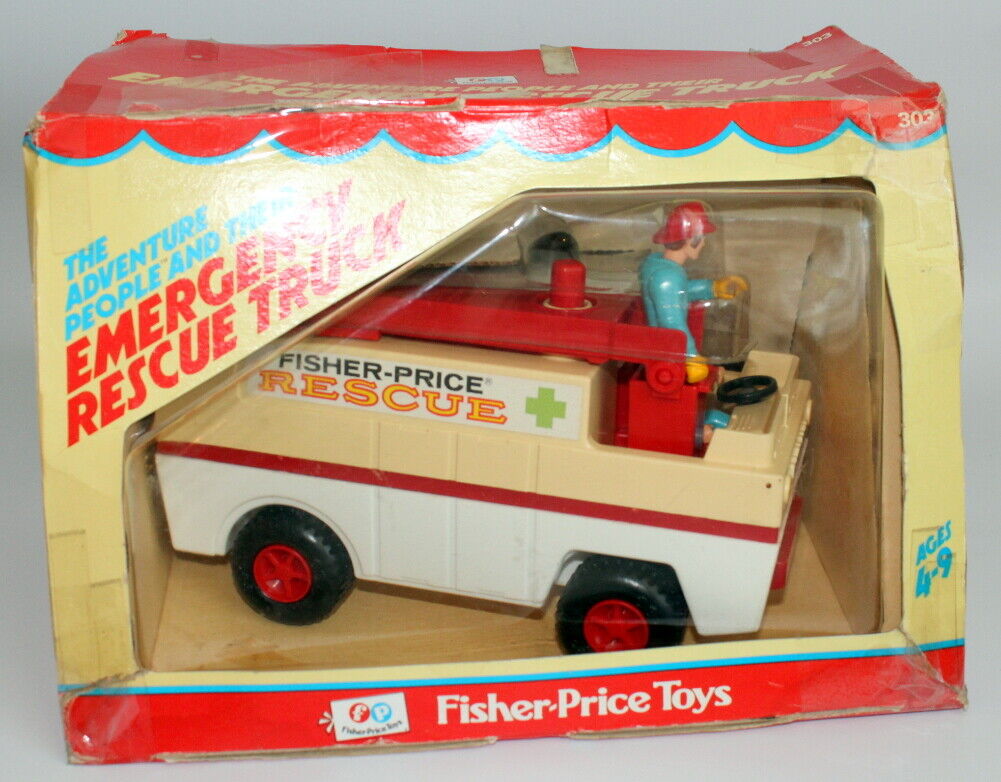 Fisher Price Adventure People Emergency Rescue Truck– I never had this one as a kid but I'm always tempted by such things because they are so hard to find in the box.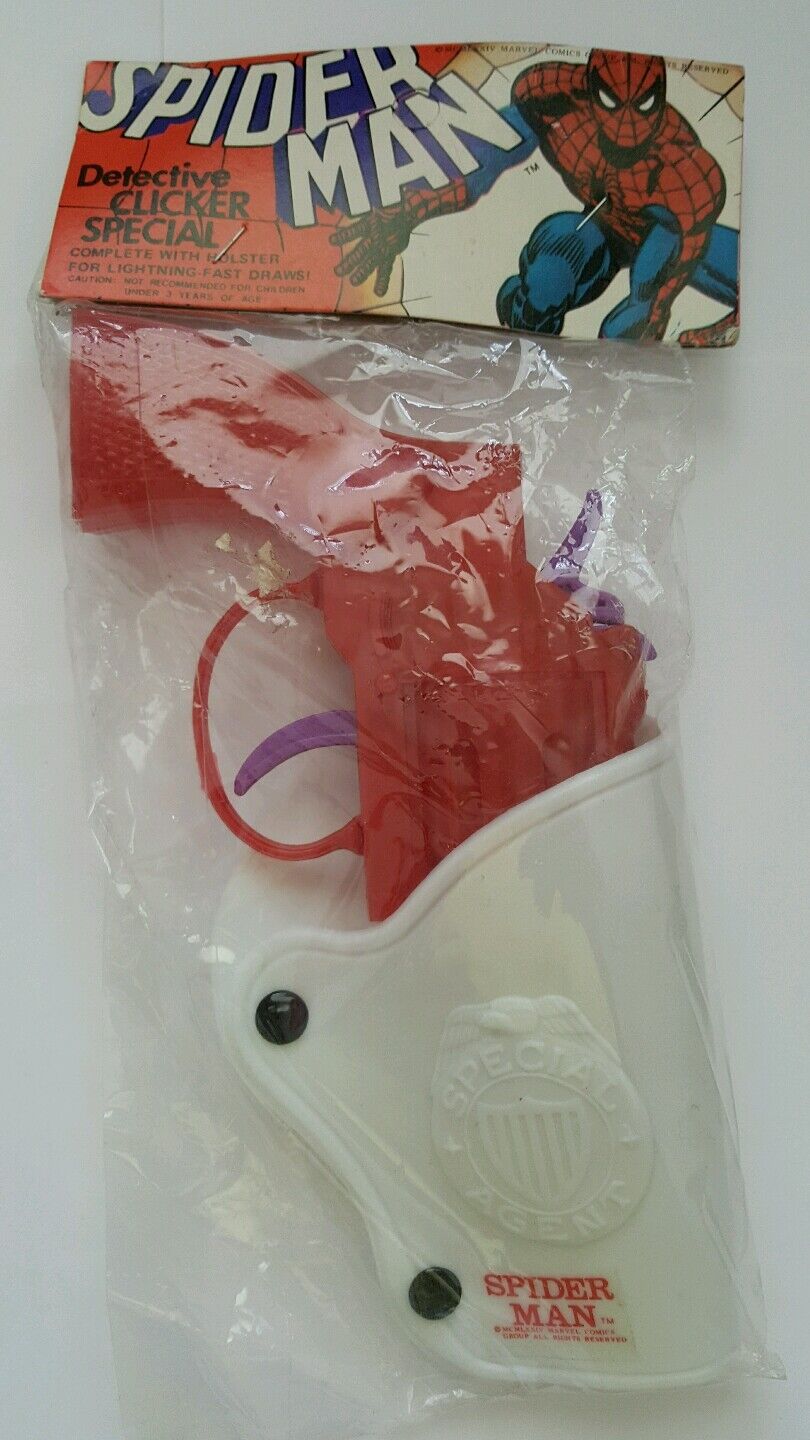 Spider-Man Saturday Night Special– I never bore of just how many pistols Larami sold of the Marvel Superheroes. If only Cannon films could have teamed up Peter Parker and Paul Kersey for "Death Wish 7" with Ed Lauter playing J. Jonah Jamieson, glorious….
What a fun shot, makes for great wall paper…

PlaidStallions Toy-Ventures Magazine #2 is now available and it's been called "not only an entertaining read, but it's also an impeccable work of reference" by PopCult.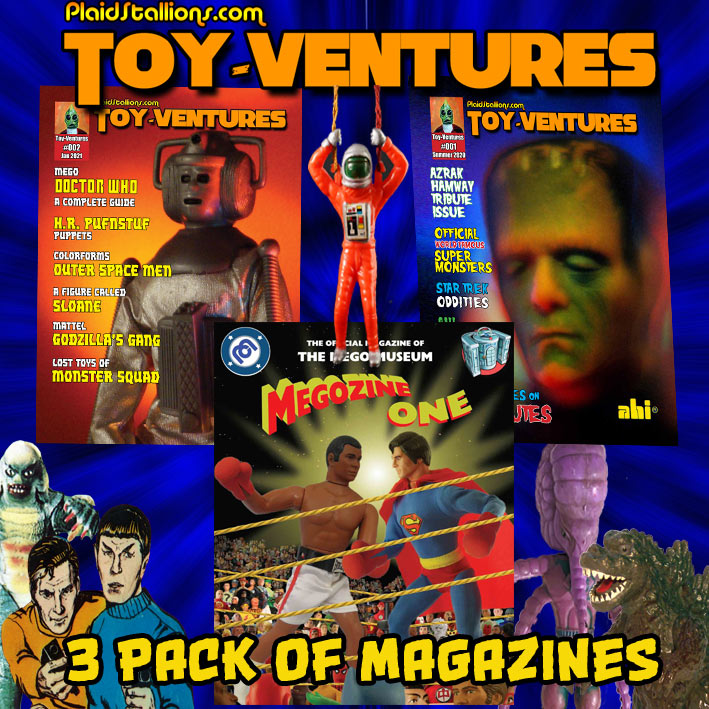 FACEBOOK GROUPS FROM PLAIDSTALLIONS


Pod Stallions is one of the most fun groups on Facebook.

Mego Knock Off Headquarters– The leading group discussing 70s dimestore goodness, we talk vintage toys, not others!