5 Awesome Things on eBay this week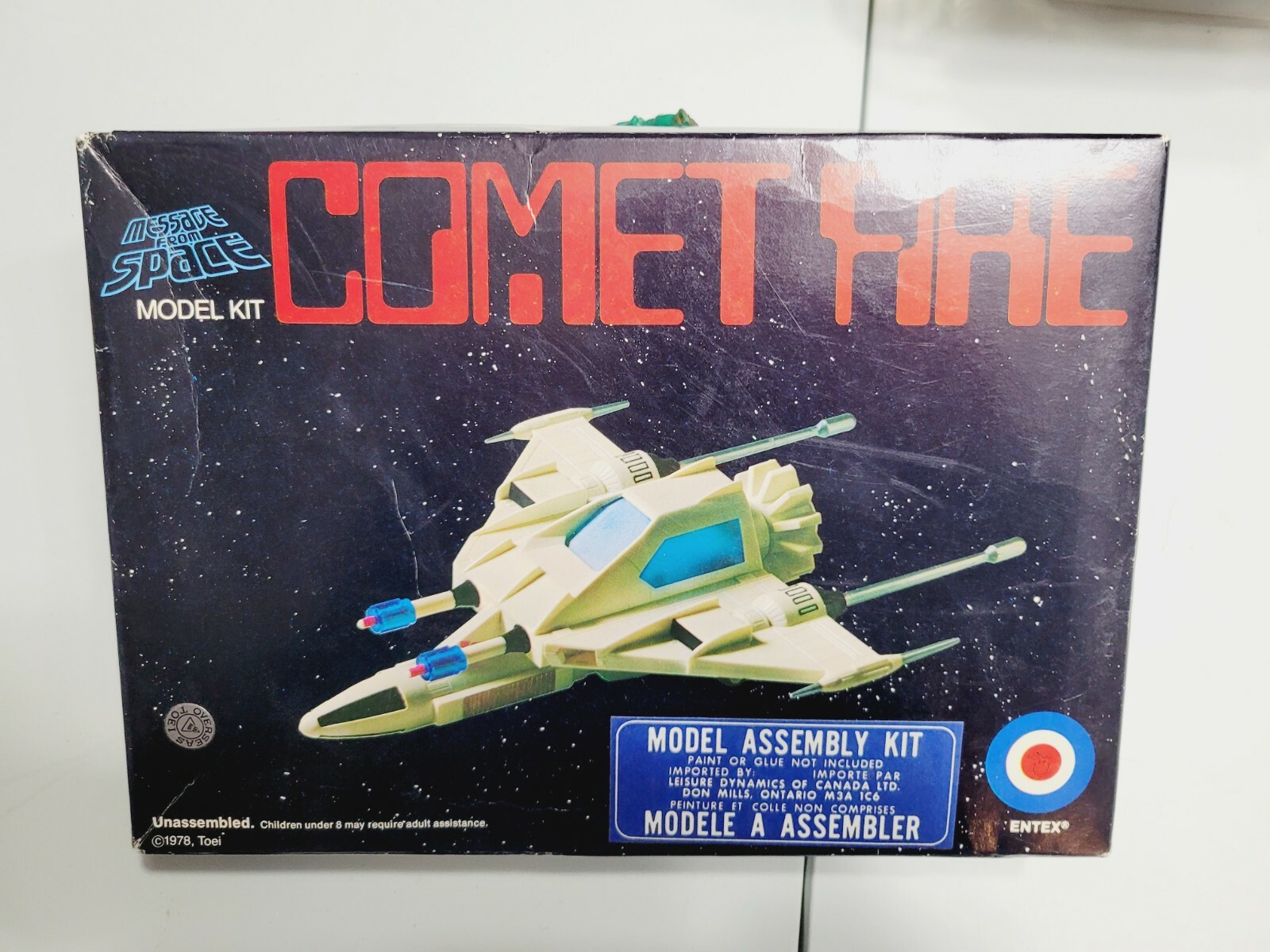 Entex Message from Space Model Kit (eBay Link)– I am obsessed with Message from Space, Japan's take on Star Wars. It's just so weird and great. I would have flipped for merchandise as a kid.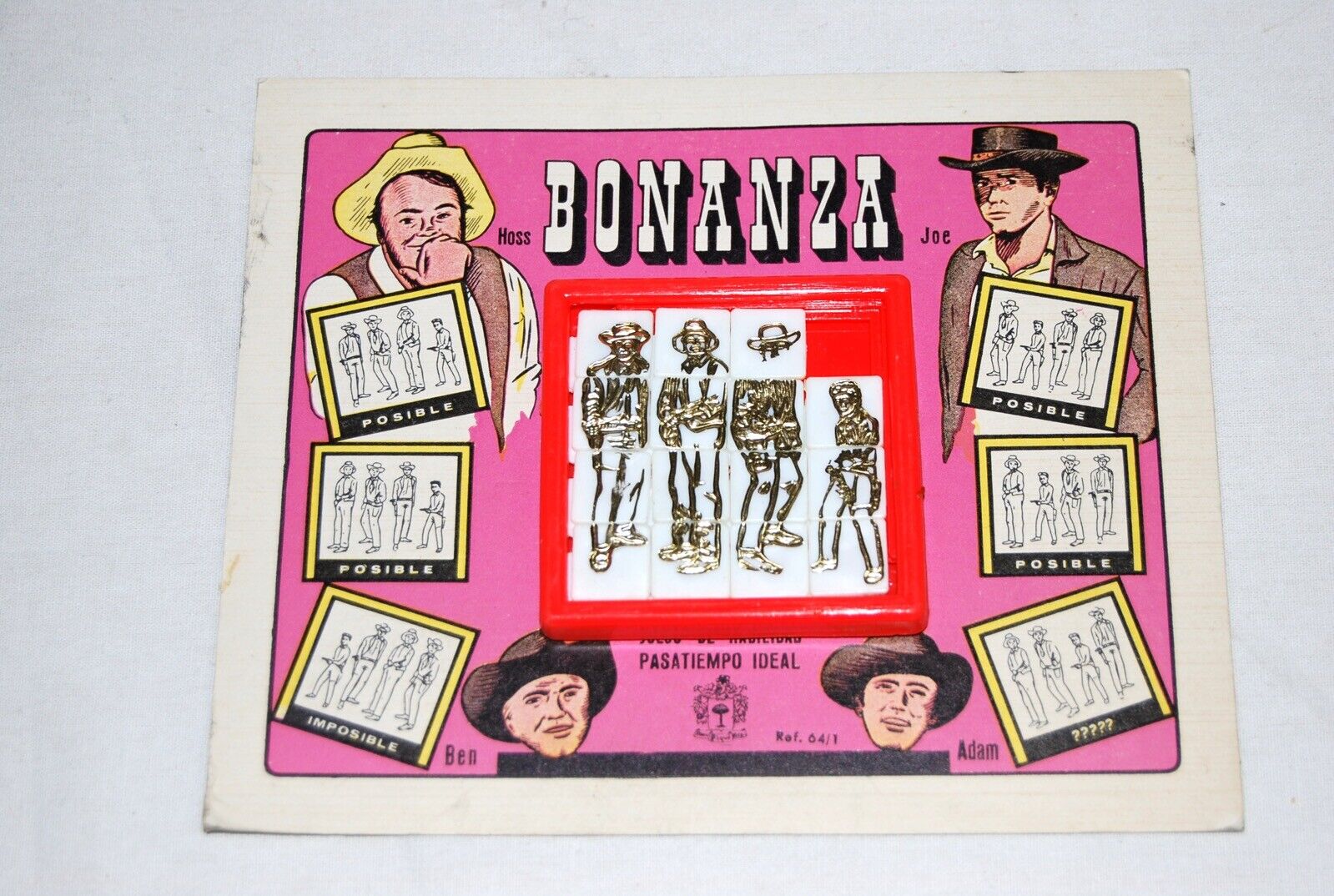 Bonanza Slider Puzzle (eBay Link)– I never watched much Bonanza as a kid save for the few minutes before my daily dose of "Get Smart," but i do find it comical how short Little Joe is.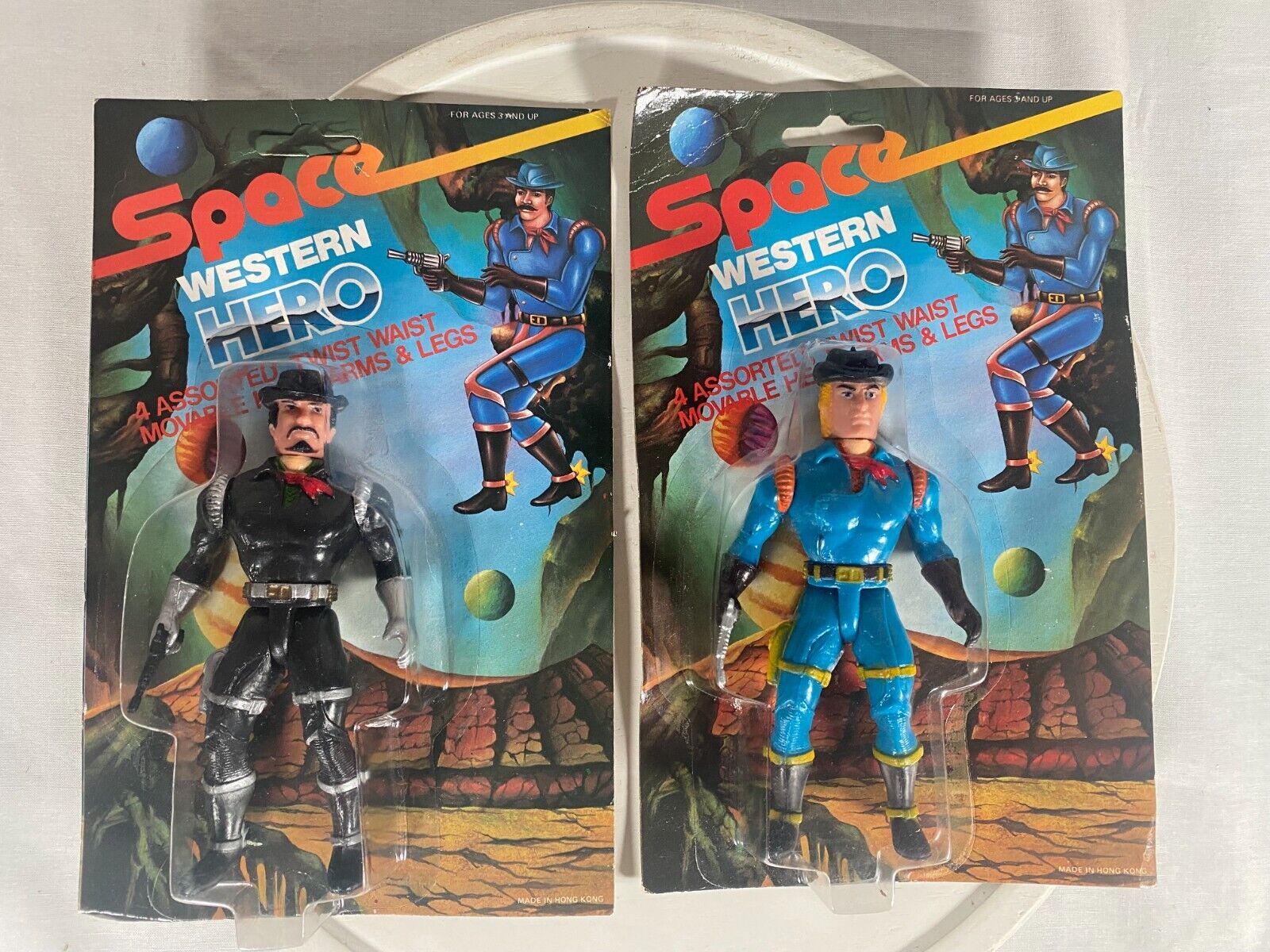 Space Western Hero Knock Off Figures (eBay Link)– When I writing Knock-Offs, I amazed at the sub genre of Space Cowboys there are. These are meant to capitalize on shows like Bravestarr and Galaxy Rangers (which I've never seen). It amuses me that those shows weren't all that popular, so why are there so many rip-offs?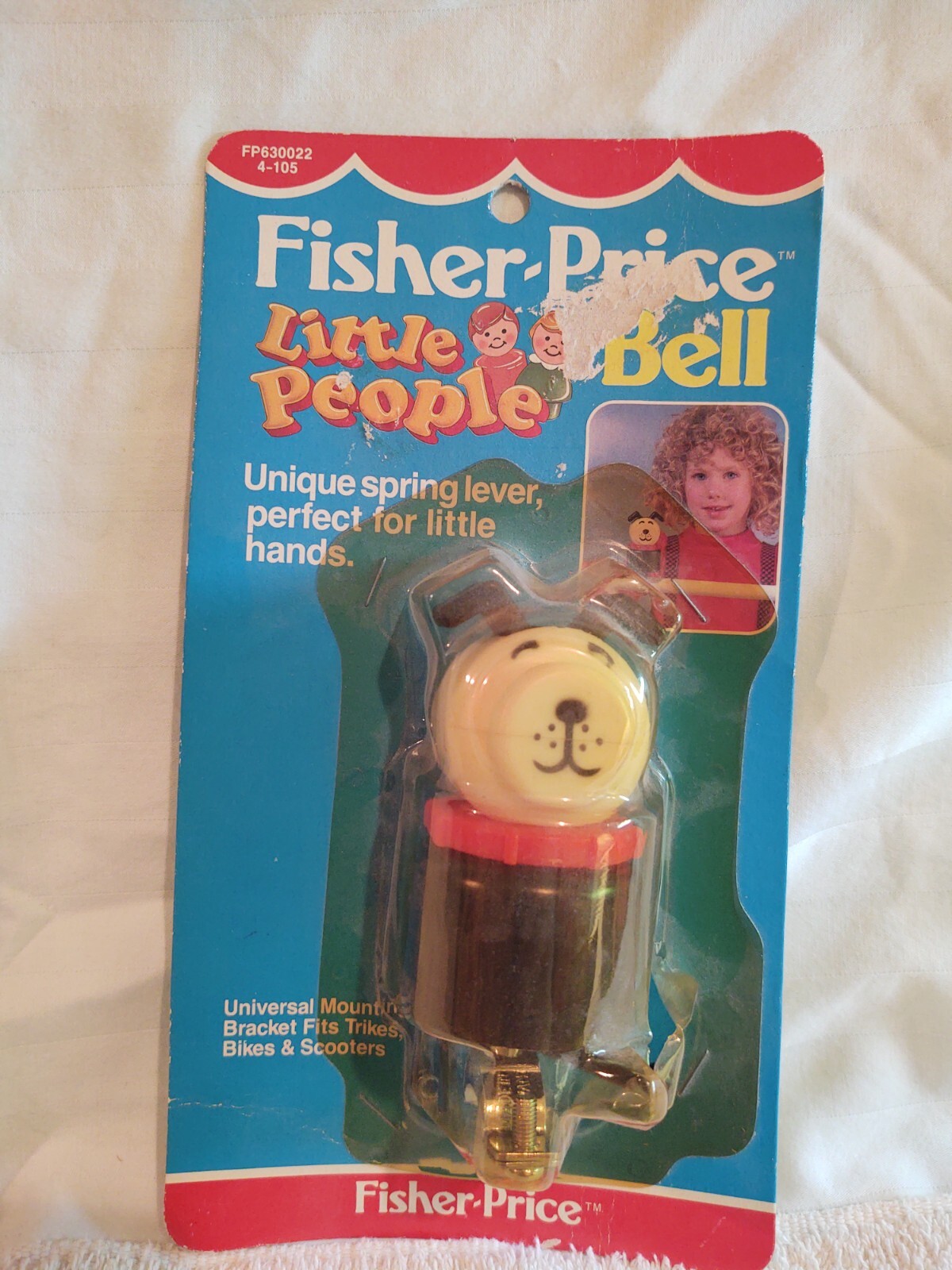 You can now subscribe to Toy-Ventures magazine, never miss an issue and be insured a pre-order premium every time.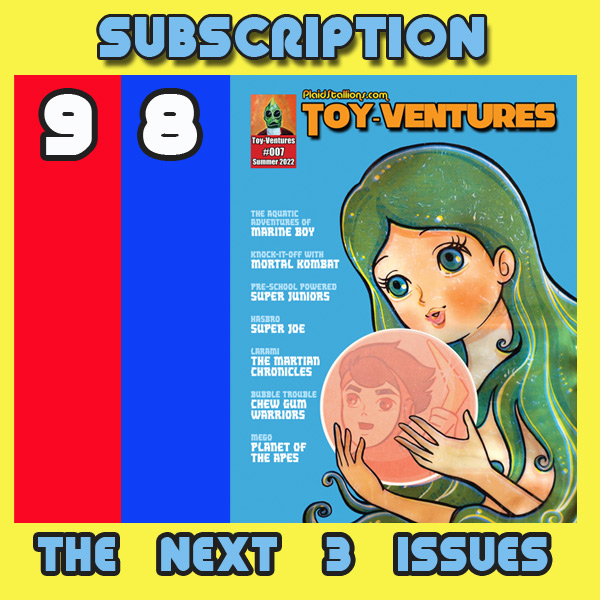 Our newest book "Knock-Offs: Totally, Unauthorized Action Figures," is now available. It's 130 pages of bootleg goodness.
You can get this new book via the PlaidStallions Shop , On Amazon (Affiliate Link) or on eBay (eBay Link)
Our book Rack Toys, Cheap, Crazed Playthings is now available again! Order through our Affiliate Link
Order Rack Toys 2.0 Here through our Affiliate Link►https://amzn.to/3Bkm9z1
FACEBOOK GROUPS FROM PLAIDSTALLIONS

Pod Stallions is based on our podcast and is one of the most fun groups on Facebook. Toys, Comics, Movies, TV, it's all up for grabs and remember, you keep the glass! If you like our show, then you have found your tribe.

Mego Knock Off Headquarters– The leading group discussing 70s Dime store knock-offs and bootleg action figures, we talk vintage toys and not others. We know the difference between Astro Apes and Action Apeman.  It's a fun group where we talk about Lincoln International, AHI, Mighty Gary, Tomland, Bogi, Demo Man, Mortoys, and other generic greats.
Pod Stallions Mini Figures by Odeon Toys