5 Awesome Things on eBay this week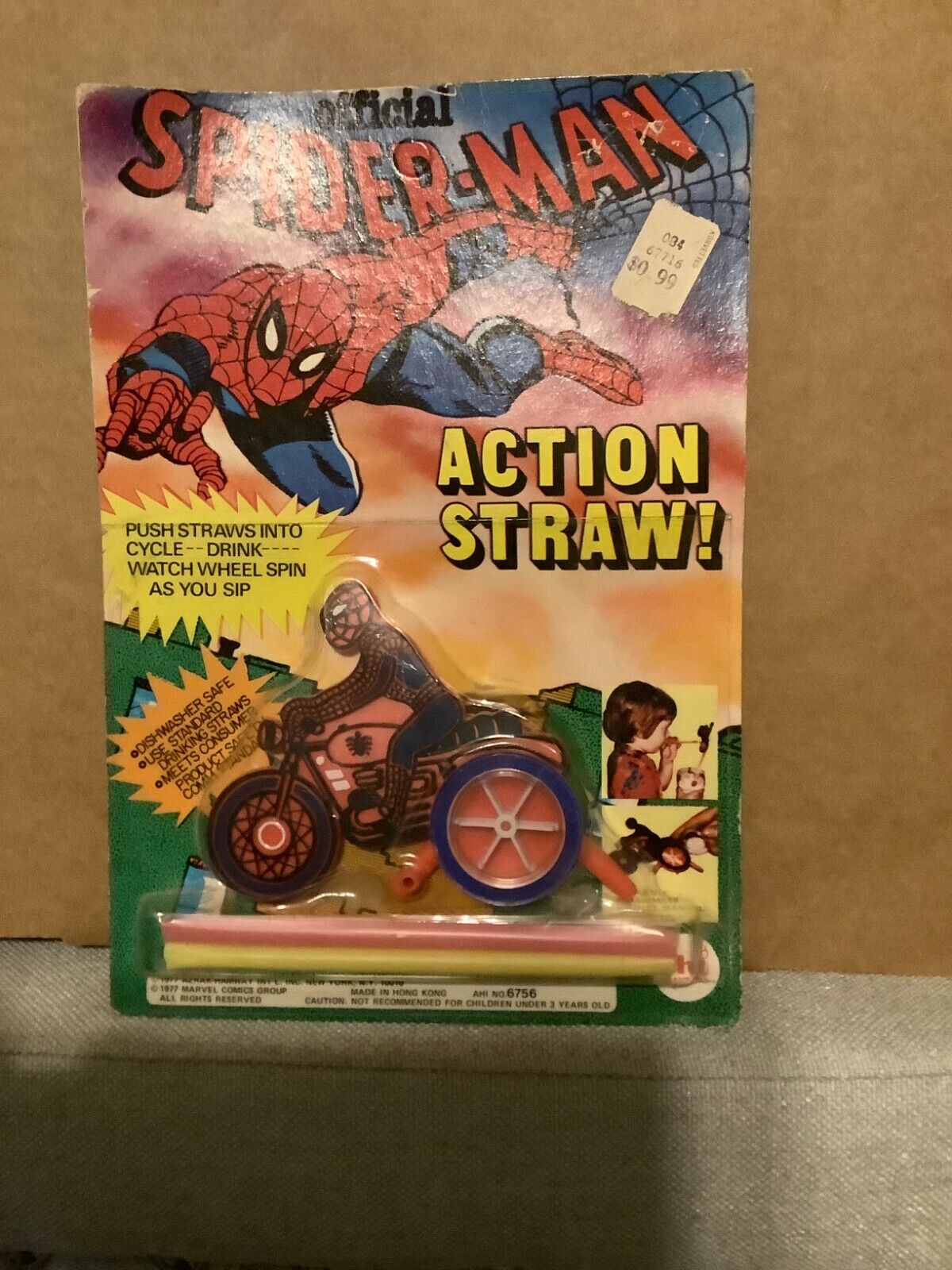 This is one of the weirder AHI Rack toys, enjoy your beverage with Spider-Man on a bike? How the heck do you clean this thing?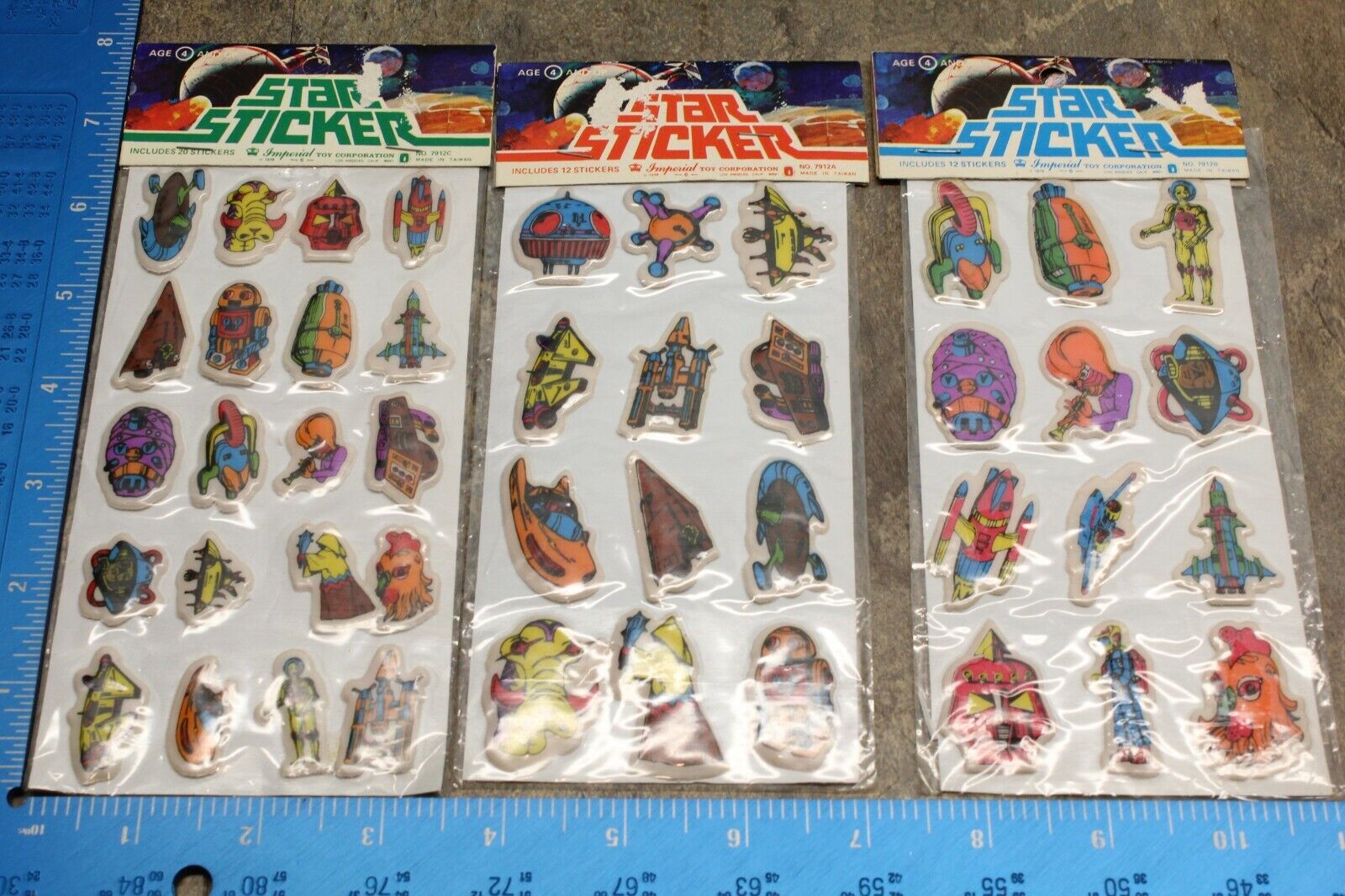 These incredibly obvious knock offs of Star Wars were like a total mystery in grade school. My friend had them but he got them from his grandmother, they were so confusing. We didn't have the internet in 1978, so this got solved but it took me a couple of decades. I've since lost Willy's phone number.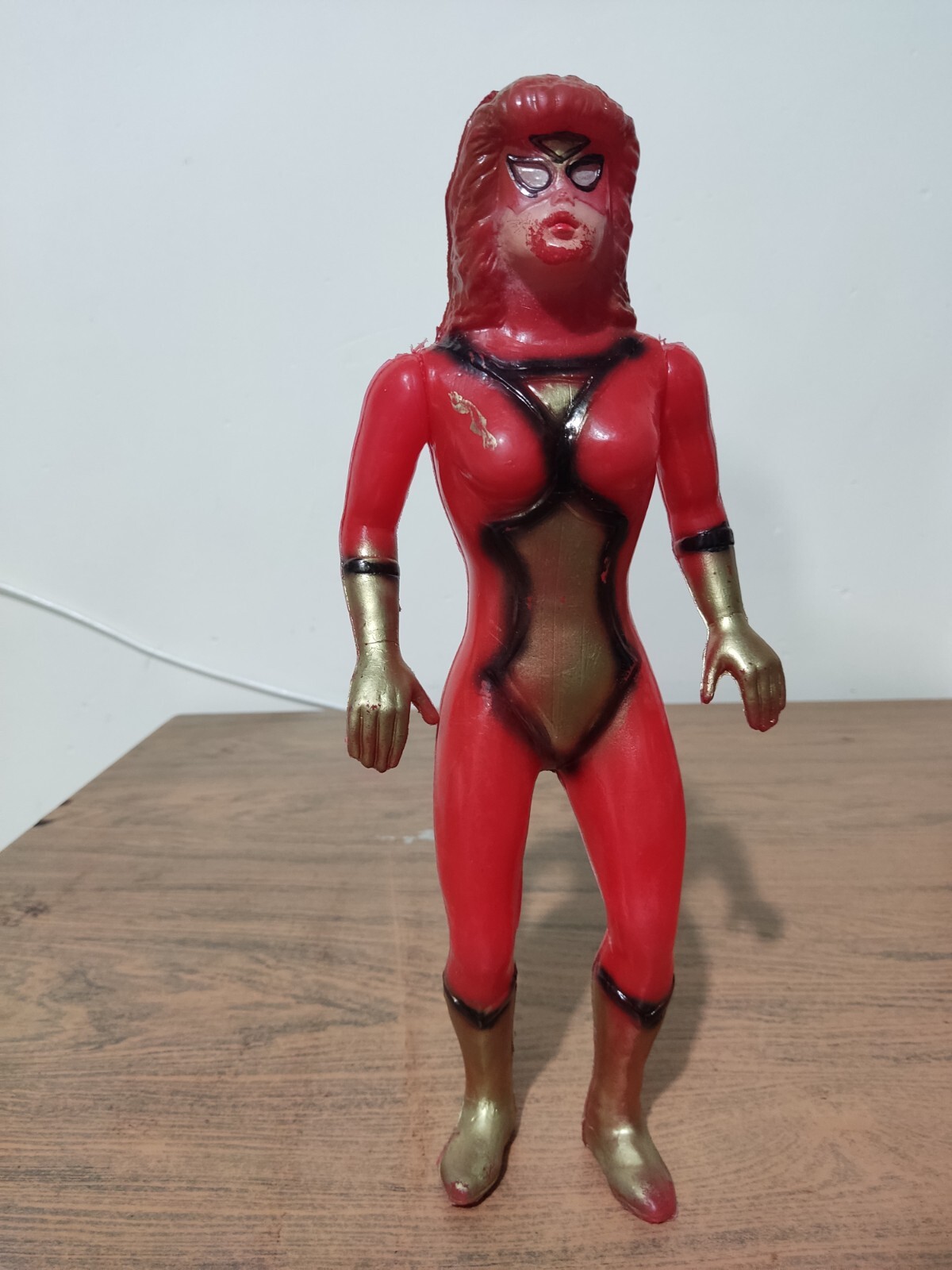 As a wee lad, I would buy Spider-Woman comics, despite the fact that, well, they were largely kind of stinky. Turns out, I was just smitten with the character and guess what? i still kind of am. Just look at this godess.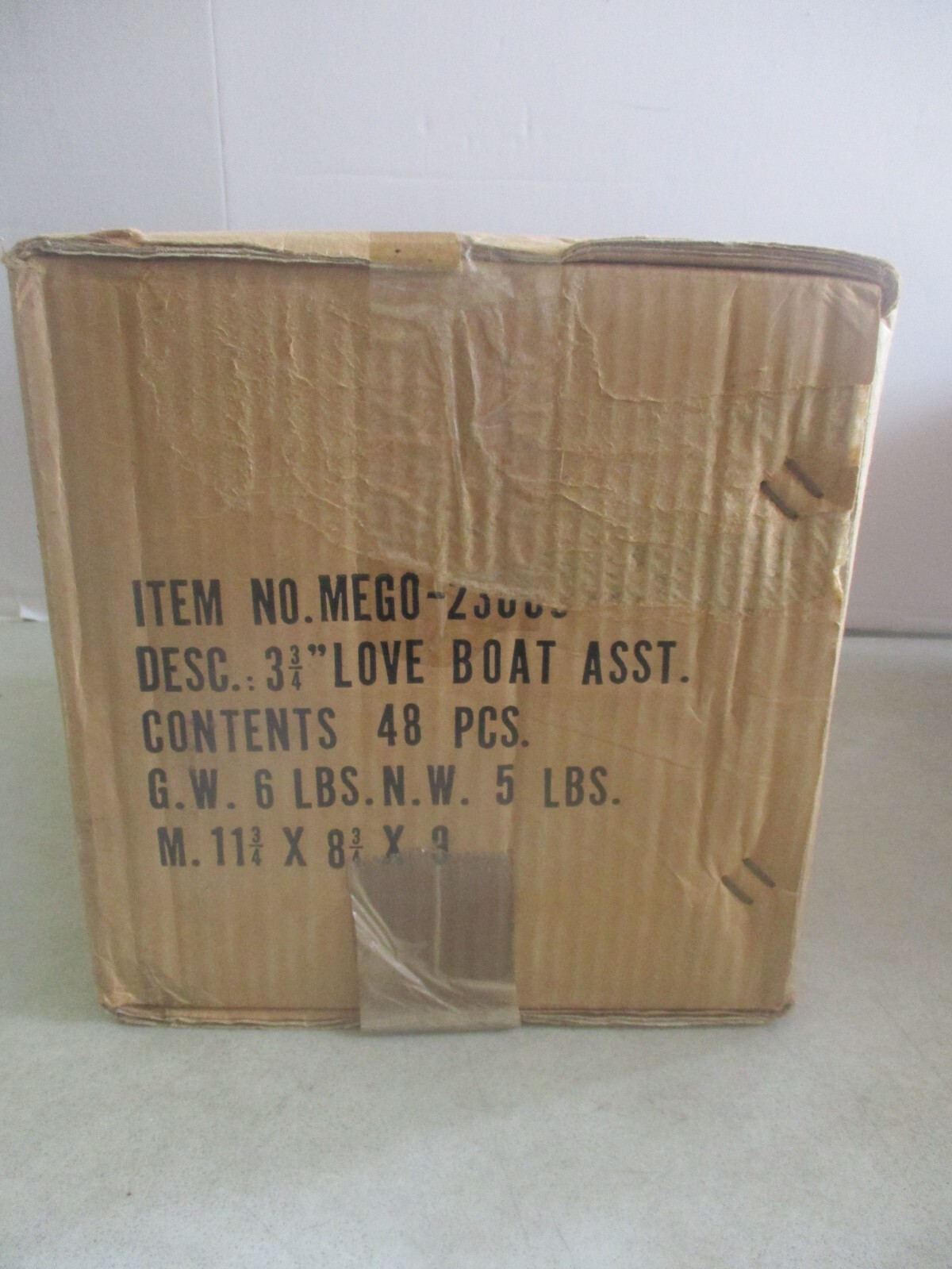 Love Boat was the Mego action figure line nobody asked for (check out my video on it here) but it does feature Isaac, one of the greatest Mego figures ever made. There could be six or more carded Isaac figures in here. That's worth ten million alone.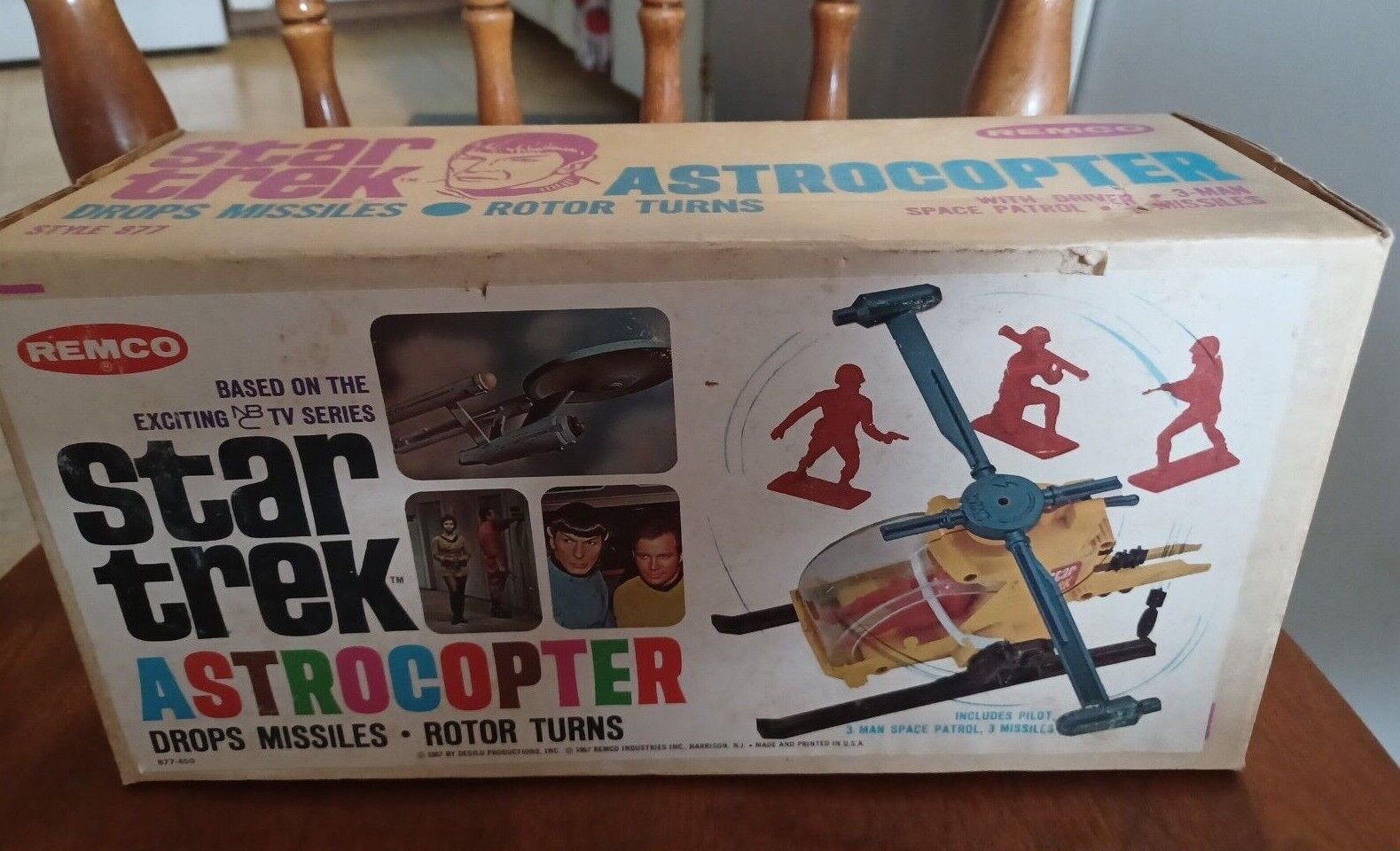 I will never stop obsessing over the lazy label slap Star Trek toys Remco made. God, I want them all…
You can now subscribe to Toy-Ventures magazine, never miss an issue and be insured a pre-order premium every time.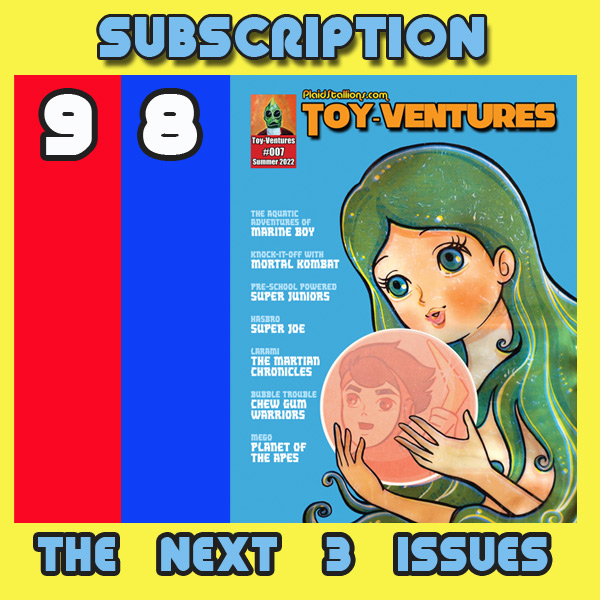 Our newest book "Knock-Offs: Totally, Unauthorized Action Figures," is now available. It's 130 pages of bootleg goodness.
You can get this new book via the PlaidStallions Shop , On Amazon (Affiliate Link) or on eBay (eBay Link)
Our book Rack Toys, Cheap, Crazed Playthings is now available again! Order through our Affiliate Link
Order Rack Toys 2.0 Here through our Affiliate Link►https://amzn.to/3Bkm9z1
FACEBOOK GROUPS FROM PLAIDSTALLIONS

Pod Stallions is based on our podcast and is one of the most fun groups on Facebook. Toys, Comics, Movies, TV, it's all up for grabs and remember, you keep the glass! If you like our show, then you have found your tribe.

Mego Knock Off Headquarters– The leading group discussing 70s Dime store knock-offs and bootleg action figures, we talk vintage toys and not others. We know the difference between Astro Apes and Action Apeman.  It's a fun group where we talk about Lincoln International, AHI, Mighty Gary, Tomland, Bogi, Demo Man, Mortoys, and other generic greats.
5 Awesome Things on eBay