5 Awesome Things on eBay this week
5 Awesome Things on eBay this week
My mum had a cookbook with all the Wilton cake toppers, they were all unlicensed at the time. I remember laughing at "Catman" who was Batman surrounded by Bats and my second favourite was the Go-Go Swingers, so obviously the Beatles in every way but name.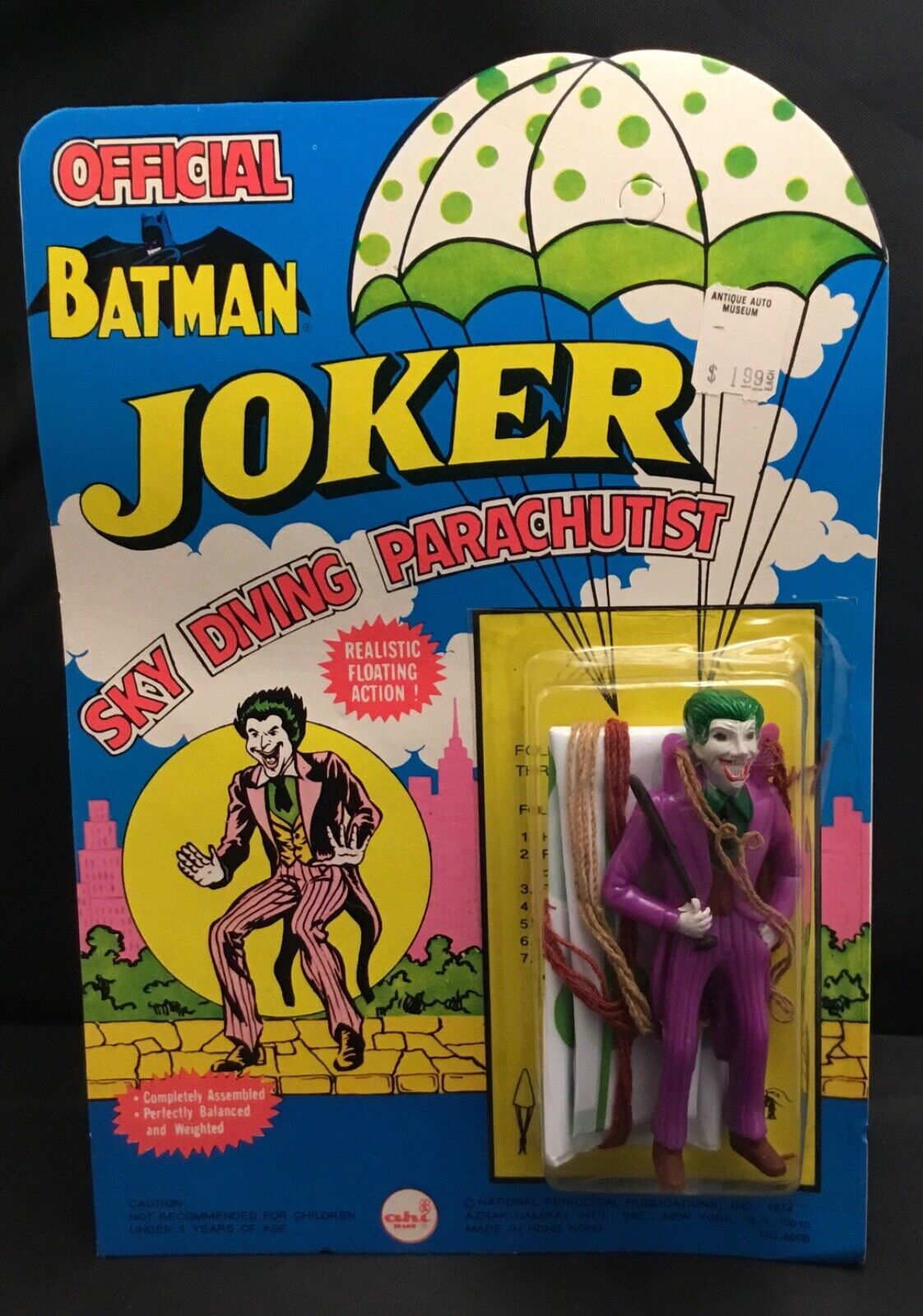 This thing was my white whale for a long time, I only this past year got one. This is from the same seller and trust me, it's case mint. It never saw the a pharmacy peg my friends.
Full disclosure, I have this on lp and play it often. Barry Gray's atmospheric score is pretty darn easy to listen to while I do chores around the house.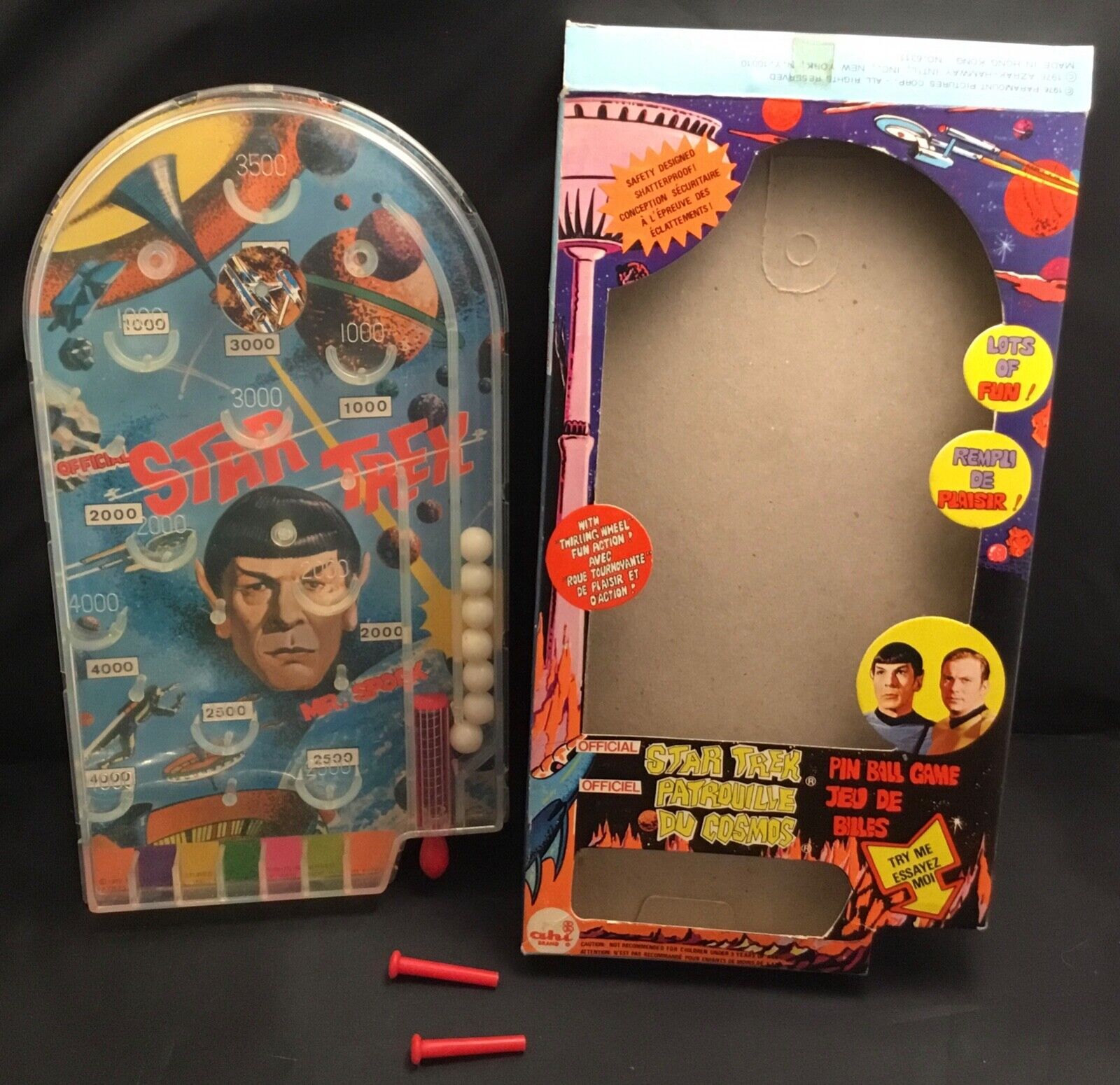 This hits a lot of buttons for me, it's a 70s Star Trek item, it's a rack toy and it's in Canadian packaging. Oh, this will haunt me.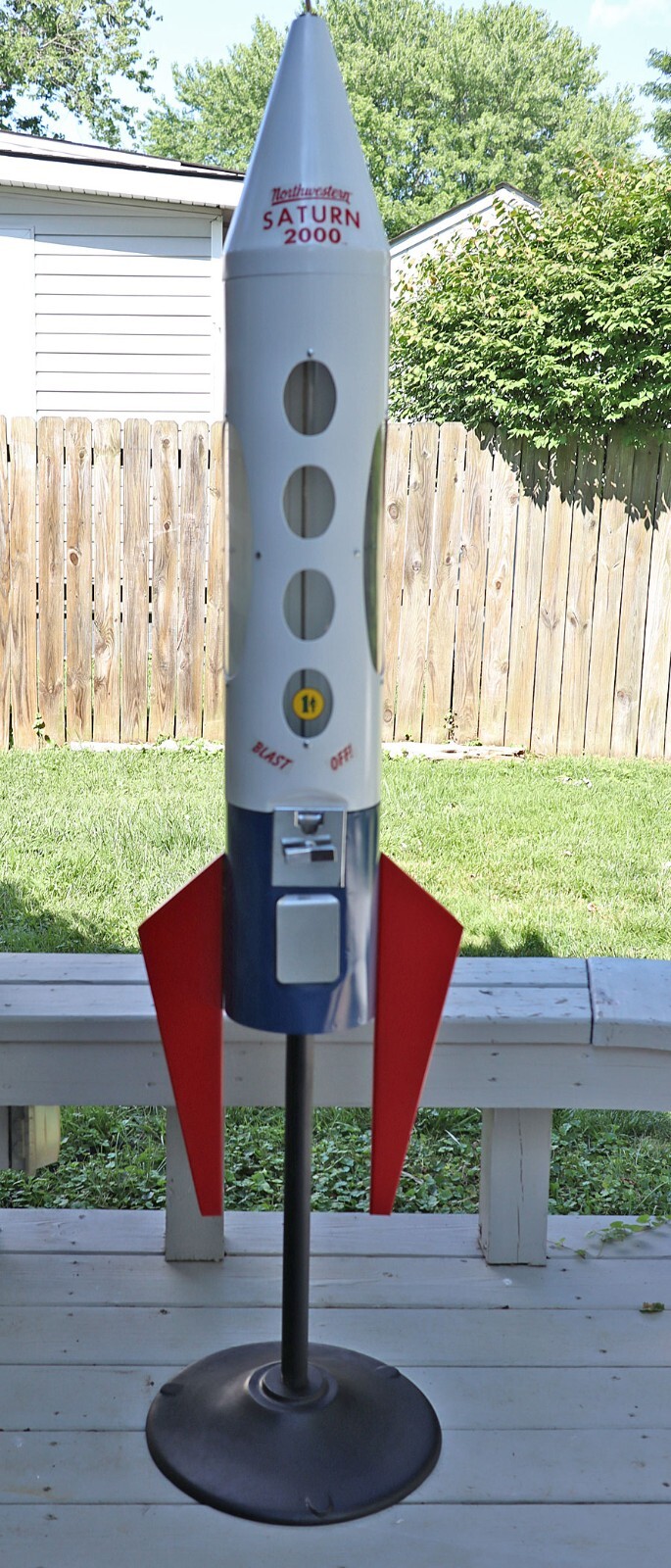 I'll always be a sucker for rocket ships and there is so much charm and optimism in this machine, it's infectious. 
Follow PlaidStallions on Social Media:
Twitter ► https://bit.ly/2UzxQ5q
Facebook ► https://bit.ly/3mfY73R
Instagram ►https://bit.ly/3yZ3kAV
Website ► https://bit.ly/3yZ3kAV
You can now subscribe to Toy-Ventures magazine, never miss an issue and be insured a pre-order premium every time.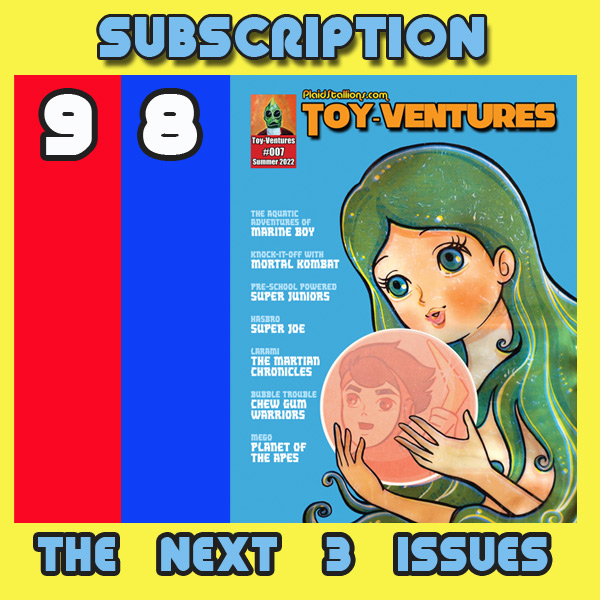 Our newest book "Knock-Offs: Totally, Unauthorized Action Figures," is now available. It's 130 pages of bootleg goodness.
You can get this new book via the PlaidStallions Shop , On Amazon (Affiliate Link) or on eBay (eBay Link)
Our book Rack Toys, Cheap, Crazed Playthings is now available again! Order through our Affiliate Link
Order Rack Toys 2.0 Here through our Affiliate Link►https://amzn.to/3Bkm9z1
FACEBOOK GROUPS FROM PLAIDSTALLIONS

Pod Stallions is based on our podcast and is one of the most fun groups on Facebook. Toys, Comics, Movies, TV, it's all up for grabs and remember, you keep the glass! If you like our show, then you have found your tribe.

Mego Knock Off Headquarters– The leading group discussing 70s Dime store knock-offs and bootleg action figures, we talk vintage toys and not others. We know the difference between Astro Apes and Action Apeman.  It's a fun group where we talk about Lincoln International, AHI, Mighty Gary, Tomland, Bogi, Demo Man, Mortoys, and other generic greats.
5 Awesome