5 Awesome Things on eBay this week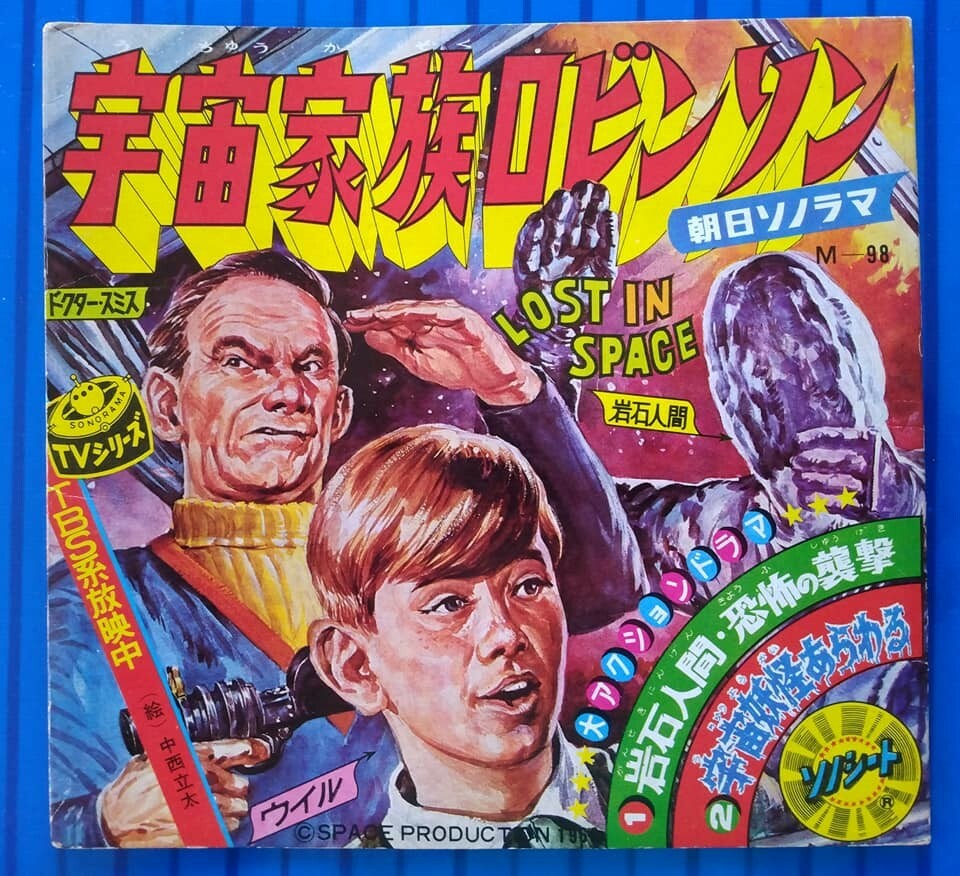 My love for Japanese books and record sets knows no bounds, despite the fact that I can only count to ten in the language (thanks Karate class!) . This Lost in Space record is amazing, I invite you to look at the interior, you'll be glad you did.
You kids with your "Kenobi this and Kenobi that" but to me, Darth Vader was never cooler or scarier than in 1977. This belt buckle totally looks like he did in the Star Wars Holiday Special cartoon, why don't we have action figures based on that? What's wrong with you Hasbro?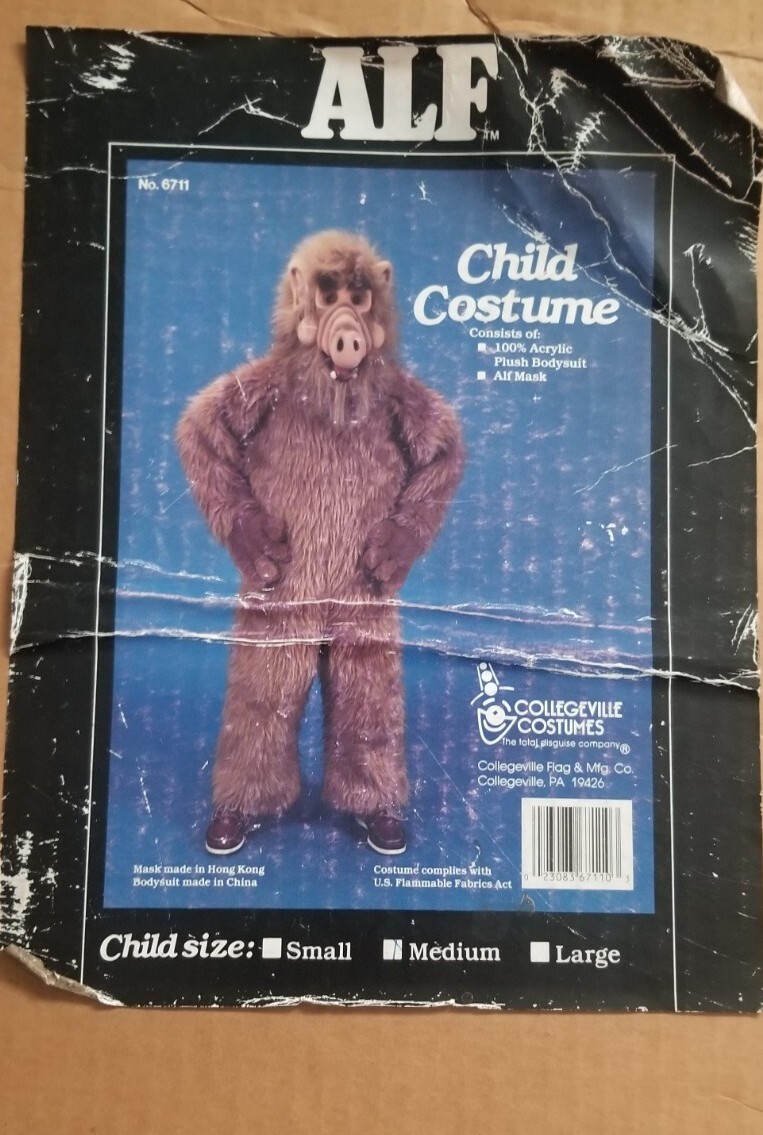 FINALLY, I can act out those awkward scenes in Alf where is switched from puppet to little person in obvious costume.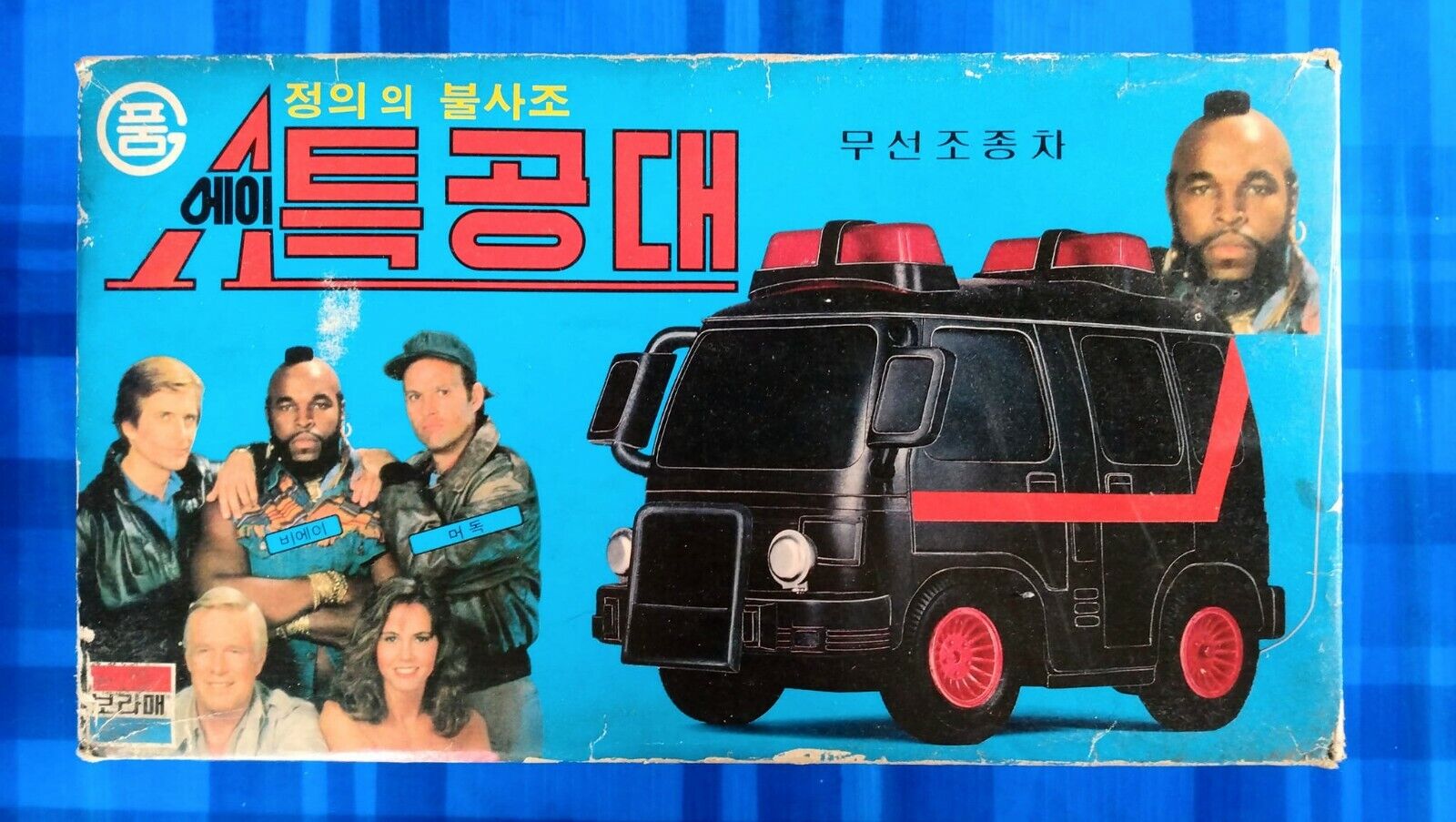 How many times in this life have you heard the phrase "Korean A-Team Merchandise"? I rest my case…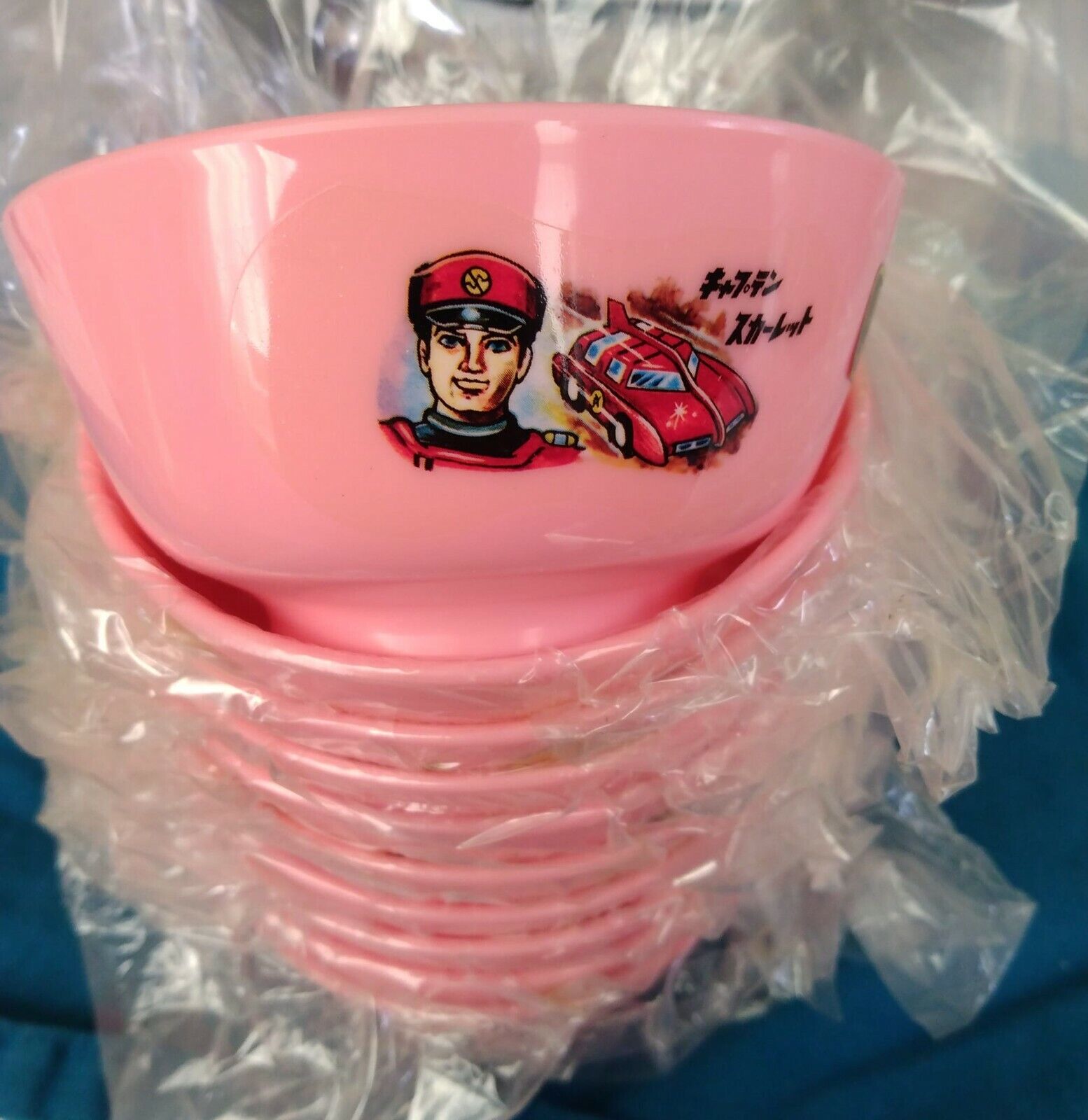 This auction provides you with ten, count 'em ten, Captain Scarlet cereal bowls. Think about it, almost every meal, if you're prone to baked beans and chef boy-r-dee as I am, could be eaten out of something with Captain Scarlet's smiling face. This is so much better than out of the pot over the sink like some sort of human raccoon. I've shared way too much…
You can now subscribe to Toy-Ventures magazine, never miss an issue and be insured a pre-order premium every time.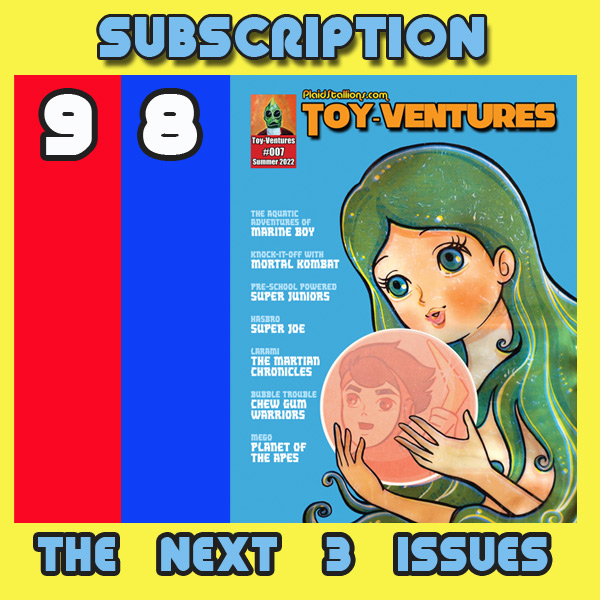 Our newest book "Knock-Offs: Totally, Unauthorized Action Figures," is now available. It's 130 pages of bootleg goodness.
You can get this new book via the PlaidStallions Shop , On Amazon (Affiliate Link) or on eBay (eBay Link)
Our book Rack Toys, Cheap, Crazed Playthings is now available again! Order through our Affiliate Link
Order Rack Toys 2.0 Here through our Affiliate Link►https://amzn.to/3Bkm9z1
FACEBOOK GROUPS FROM PLAIDSTALLIONS

Pod Stallions is based on our podcast and is one of the most fun groups on Facebook. Toys, Comics, Movies, TV, it's all up for grabs and remember, you keep the glass! If you like our show, then you have found your tribe.

Mego Knock Off Headquarters– The leading group discussing 70s Dime store knock-offs and bootleg action figures, we talk vintage toys and not others. We know the difference between Astro Apes and Action Apeman.  It's a fun group where we talk about Lincoln International, AHI, Mighty Gary, Tomland, Bogi, Demo Man, Mortoys, and other generic greats.
5 Awesome Things on eBay