5 Awesome Things on eBay this week
Welcome to 5 Awesome Things on eBay this week!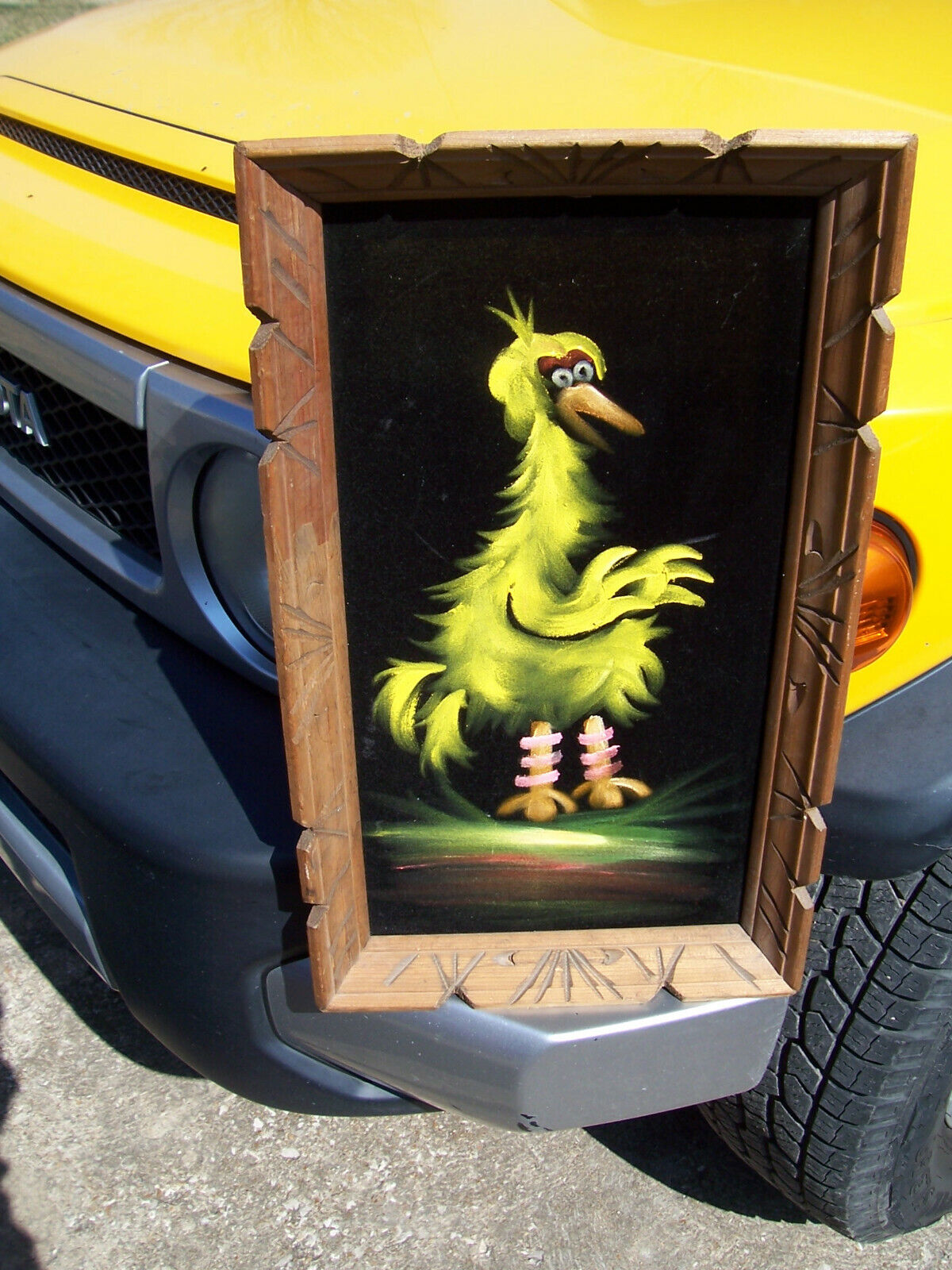 Big Bird on Black Velvet (eBay Link) – My friends, this painting, nay this work of art tasks me to my very soul. How can I continue to call myself a gentleman of taste without this indescribable creation on my mantle? I am nothing more than a fraud, a complete charlatan. Forgive me but I'm off to my study to drink brandy and stare out the window and brood.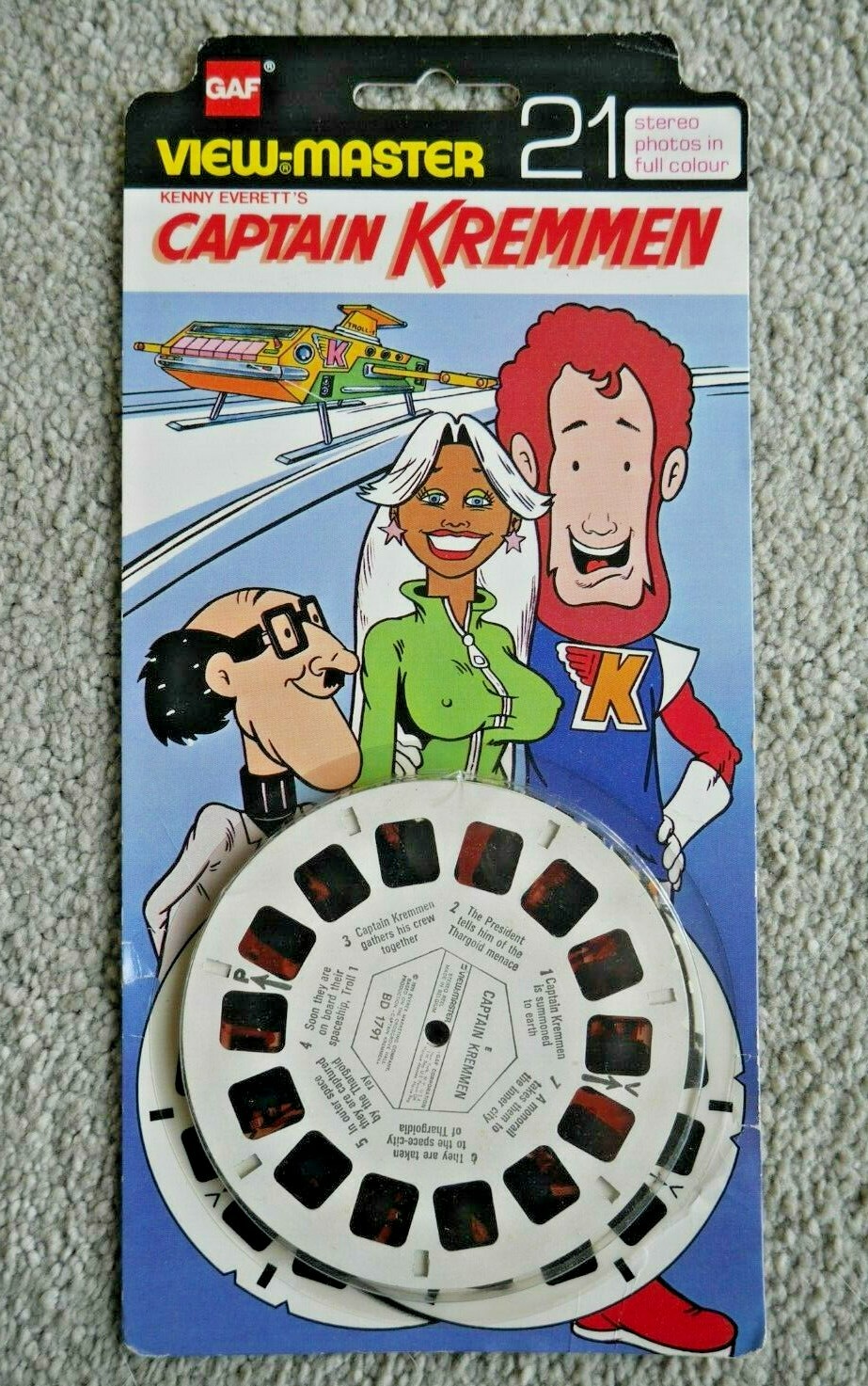 Captain Kremmen Viewmasters (eBay Link)– Captain Kremmen was part of the Kenny Everett Show, a pretty risque comedy series from the UK known for its "Naughty bits" and well, I never missed it when I was 12. It's really weird to think it got kids' merchandise, as it was loaded with double entendre and well, nipples.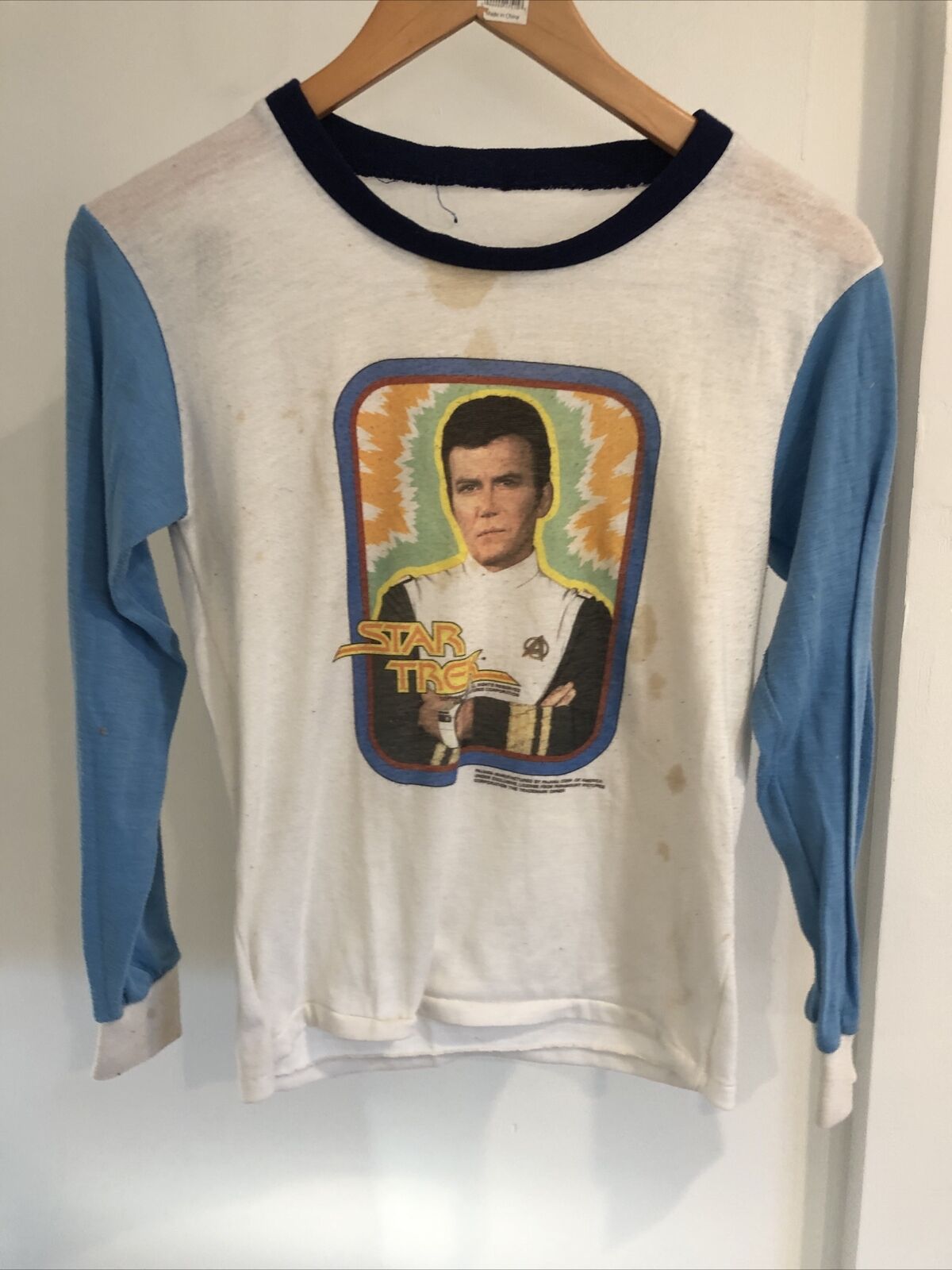 Star Trek the Motion Picture Pajamas (eBay Link)– Now here is some fitting movie merchandise, Kirk wearing his space pajamas on your pajamas! Enh? Enh? Ugh, this bit goes on for another twenty minutes….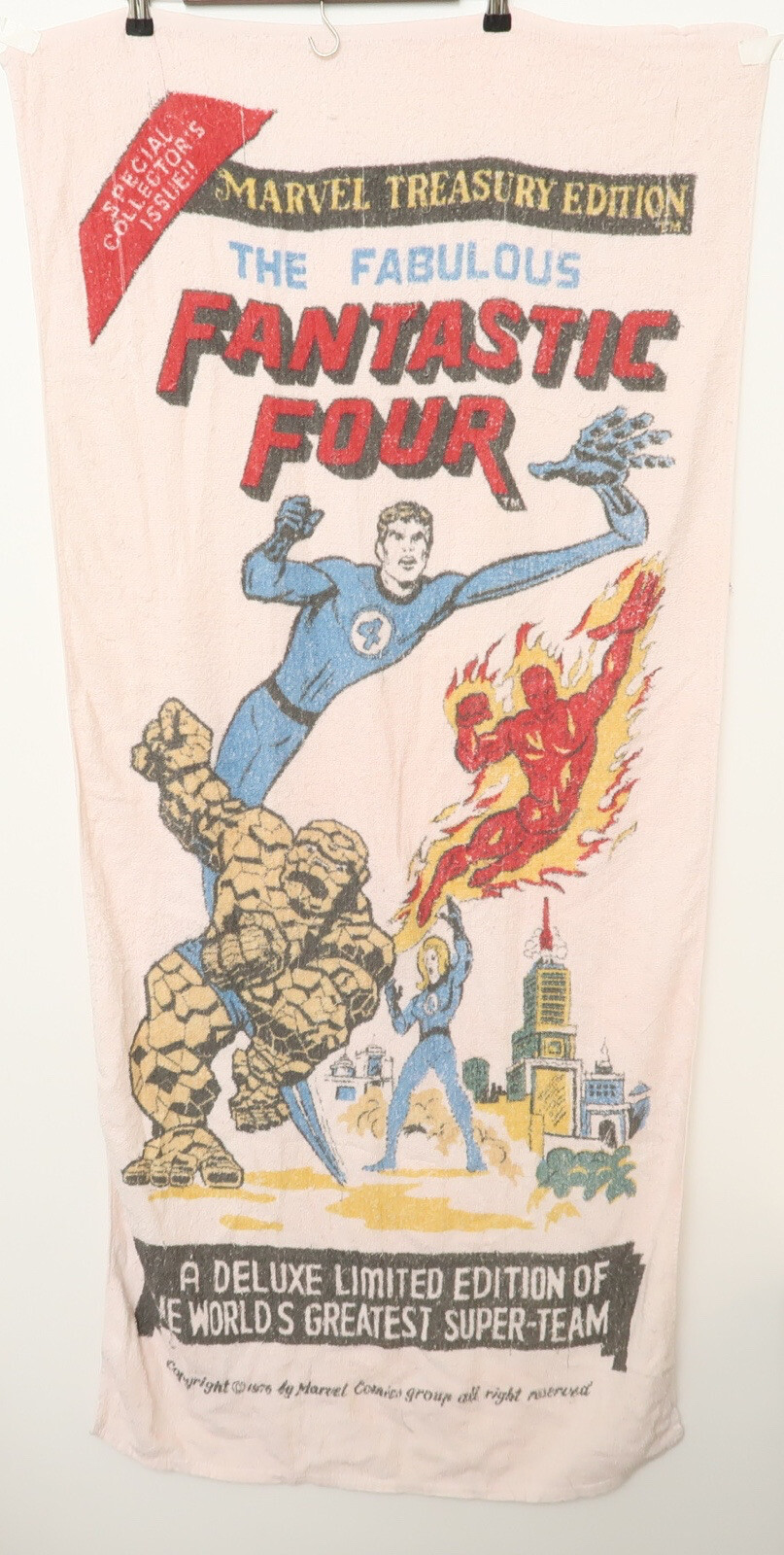 Fantastic Four Beach Towel (eBay Link)- If I had seen this as a child, I would have begged my parents it. I was Fantastic Four crazy and this very treasury edition was definitely party responsible. Just seeing it now kind of bothers me. That's weird because it's a freaking towel.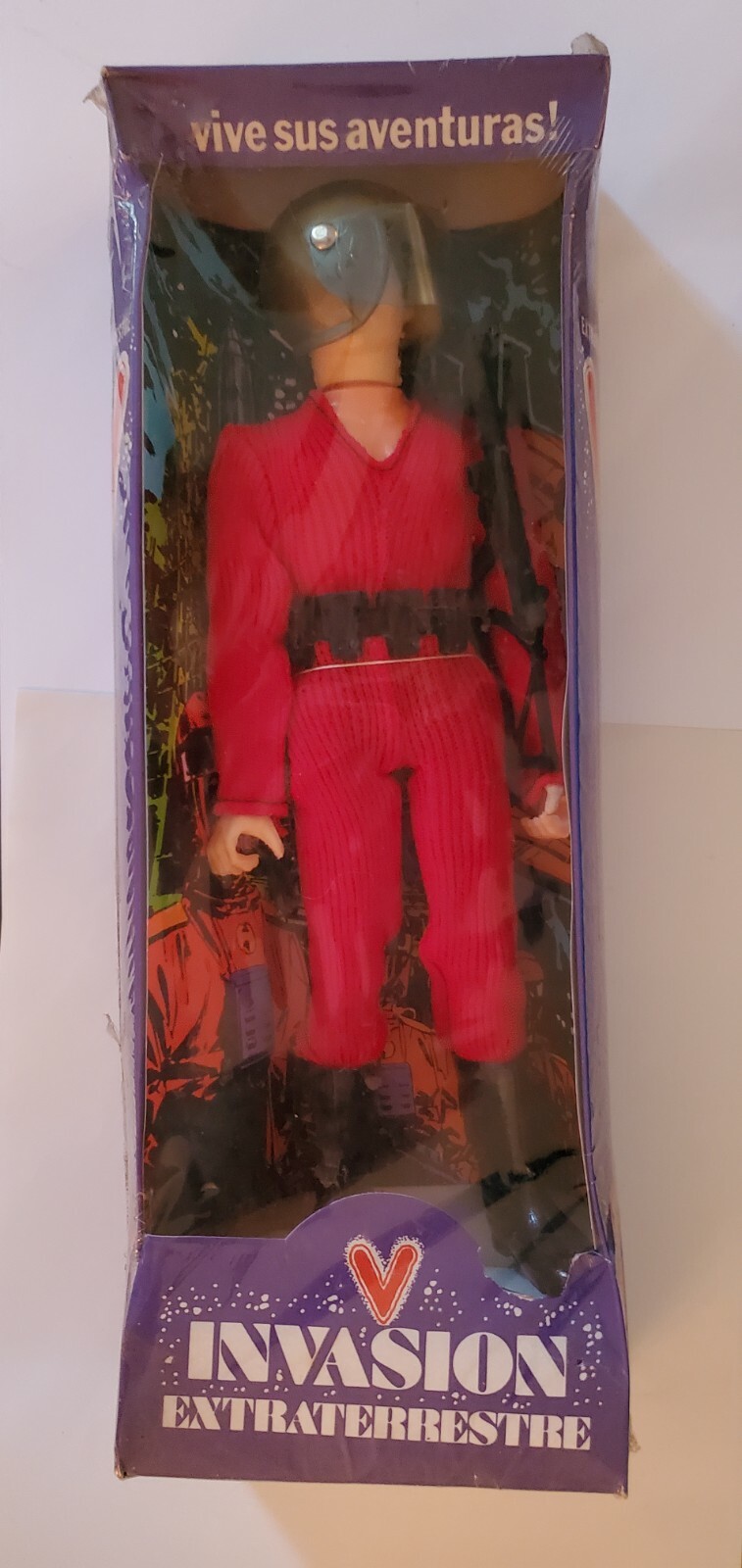 Bootleg V action figure from Uruguay (eBay Link)- My love of terribly made bootleg figures mixed with my love for anything relating to "V" ( I just finished watching the series for the third time) makes this thing something I really can't stop thinking about. 
Do you miss toy magazines?
That's why we created Toy-Ventures magazine, an old-school print publication dedicated to vintage toys from the 1960s to the 1990s. Each issue is packed with never before seen images and information written by some of the top collectors. We've got six issues and climbing; please check our page here or visit our store.

Our newest book "Knock-Offs: Totally, Unauthorized Action Figures," is now available. It's 130 pages of bootleg goodness.
You can get this new book via the PlaidStallions Shop , On Amazon (Affiliate Link) or on eBay (eBay Link)
Our book Rack Toys, Cheap, Crazed Playthings is now available again! Order through our Affiliate Link
Order Rack Toys 2.0 Here through our Affiliate Link►https://amzn.to/3Bkm9z1
FACEBOOK GROUPS FROM PLAIDSTALLIONS

Pod Stallions is based on our podcast and is one of the most fun groups on Facebook. Toys, Comics, Movies, TV, it's all up for grabs and remember, you keep the glass! If you like our show, then you have found your tribe.

Mego Knock Off Headquarters– The leading group discussing 70s Dime store knock-offs and bootleg action figures, we talk vintage toys and not others. We know the difference between Astro Apes and Action Apeman.  It's a fun group where we talk about Lincoln International, AHI, Mighty Gary, Tomland, Bogi, Demo Man, Mortoys, and other generic greats.
5 Awesome Things on eBay this week