5 Awesome Things on eBay this week
5 Awesome Things on eBay this week
60s Japanese Batman set by Masudaya (eBay Link)– I'm not really positive what these crude figures are but there is just something so charming about this set of toys clearly based on the Adam West television series. I especially love the l'il Riddler. 
MegaForce Model Kit  (eBay link)– I cannot believe that the movie MegaForce, the movie that had gold spandex clad characters blowing thumb kisses at their girlfriends, is still a thing. This is that movie that, even though we saw as kids, we knew it was bad. I can't believe it's getting something as gorgeous as this model kit, but I guess the vehicle designs were neat. However, if we get an Ace Hunter action figure before I get a Logan-5, I will scream.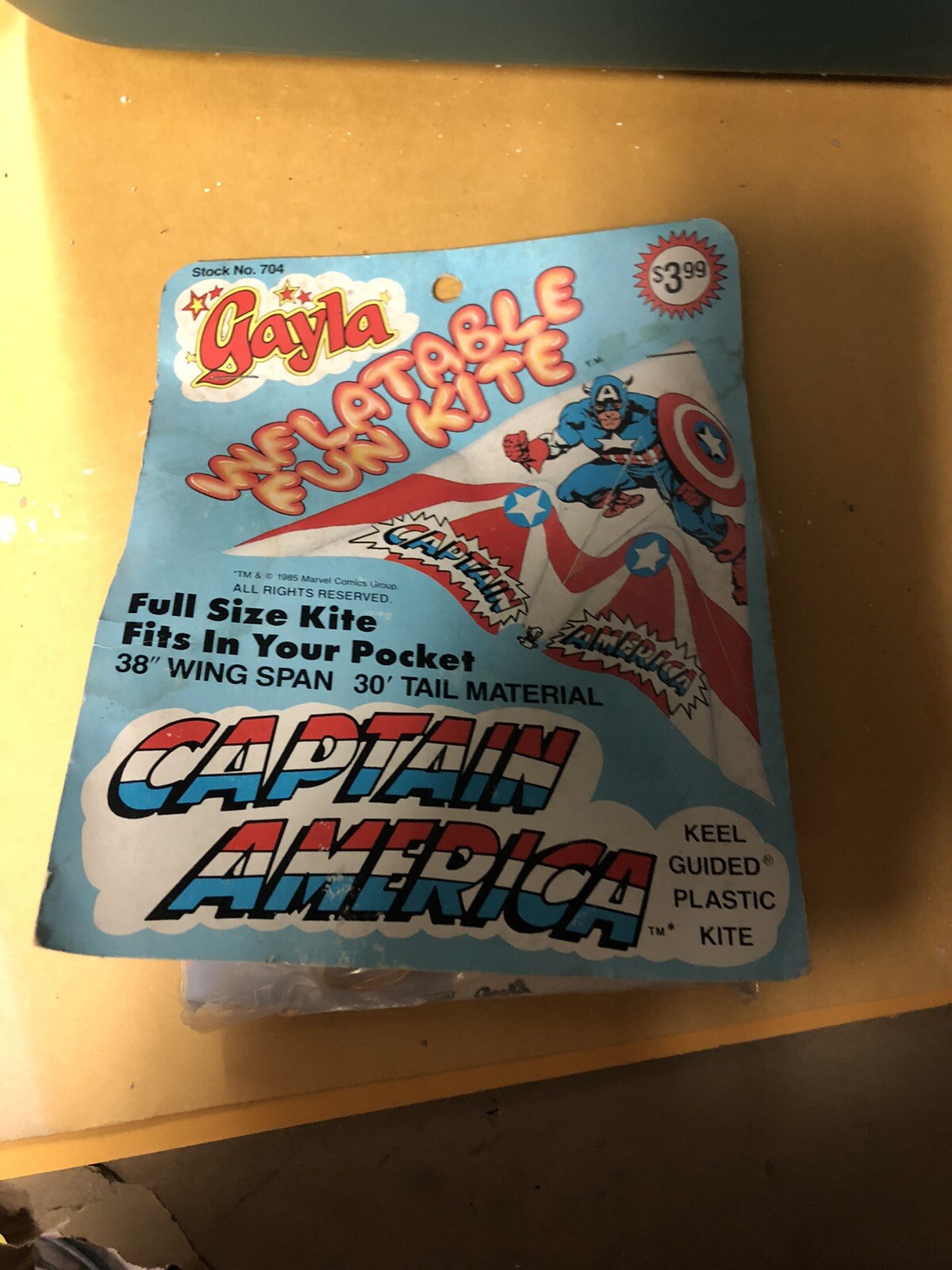 Captain America Inflatable Kite (eBay Link)– Another thing I don't think I've ever noticed before, an inflatable kit of Captain America, I can only imagine that the other Marvel characters were also made. Plus it's a Gayla kite, they were the name for me back then because my dad sold them. My favourite was "the Bat". I wonder if kids still fly kites?
AJ Renzi Great White Shark Bank (eBay Link)– Ah, the 70s Shark mania brought on by the popularity of "Jaws" always brings me back. Sharks were everywhere; my friend even had Shark underwear, which we made many "get any bites" type jokes about. This bank from Renzi (the makers of many quality, licensed banks) would be hard to pass up at an antique mall.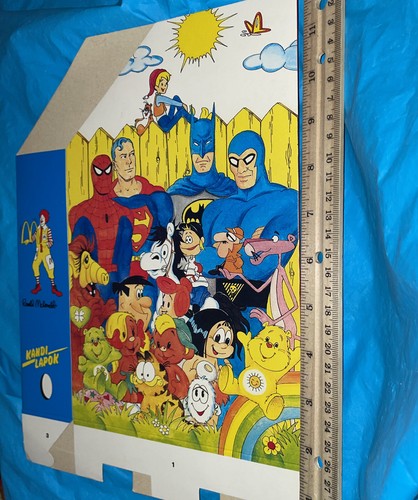 Foreign McDonalds promotional item with the Phantom, Spider-Man and Garfield (eBay Link)- I have no idea what this thing is, but in my head, Ronald McDonald is recruiting his own Avengers for a special weapon. Before you snicker at the Care Bears inclusion, that stare of theirs is a deadly weapon; trust me on that. Saw them burn a guy to a crisp once, horrifying.
Do you miss toy magazines?
That's why we created Toy-Ventures magazine, an old-school print publication dedicated to vintage toys from the 1960s to the 1990s. Each issue is packed with never before seen images and information written by some of the top collectors. We've got six issues and climbing; please check our page here or visit our store.
Our newest book "Knock-Offs: Totally, Unauthorized Action Figures," is now available. It's 130 pages of bootleg goodness.
You can get this new book via the PlaidStallions Shop , On Amazon (Affiliate Link) or on eBay (eBay Link)
Our book Rack Toys, Cheap, Crazed Playthings is now available again! Order through our Affiliate Link
Order Rack Toys 2.0 Here through our Affiliate Link►https://amzn.to/3Bkm9z1
FACEBOOK GROUPS FROM PLAIDSTALLIONS

Pod Stallions is based on our podcast and is one of the most fun groups on Facebook. Toys, Comics, Movies, TV, it's all up for grabs and remember, you keep the glass! If you like our show, then you have found your tribe.

Mego Knock Off Headquarters– The leading group discussing 70s Dime store knock-offs and bootleg action figures, we talk vintage toys and not others. We know the difference between Astro Apes and Action Apeman.  It's a fun group where we talk about Lincoln International, AHI, Tomland, Bogi, Demo Man, Mortoys, and other generic greats.