5 Awesome Things on eBay this week
Happy Friday! Welcome to 5 Awesome Things on eBay this week, where I window shop and share all the stuff I can't afford right now.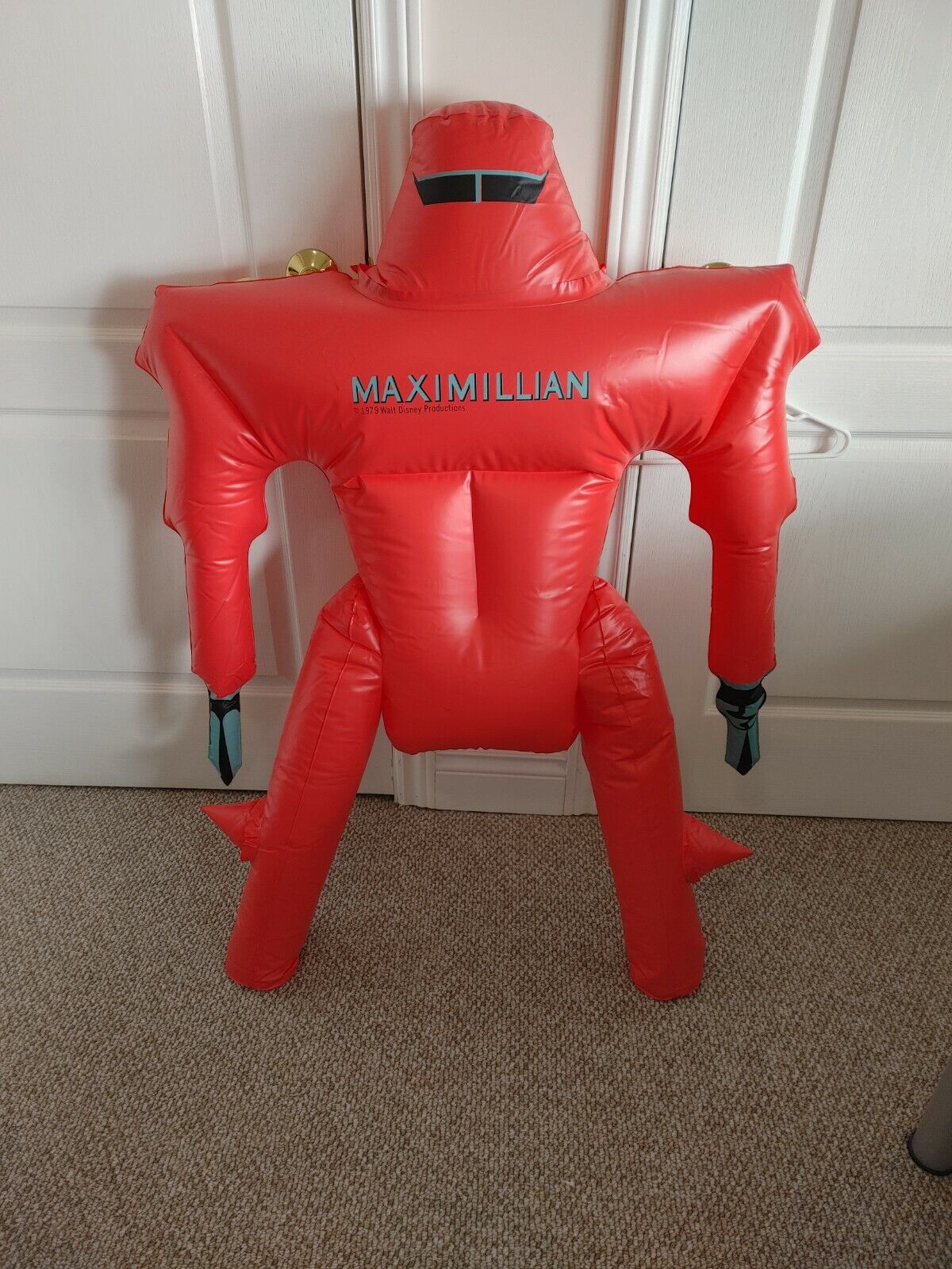 Inflatable Maximillian from the Black Hole (eBay Link)– I didn't know this was a thing, an inflatable promotional Maximillian from the Black Hole. I would really like to own this, mainly to pretend I'm Doctor Reinhart and sick Max on my family relentlessly. The dog would truly lose her mind. I would never tire of this. 
Star Wars ROTJ School Supply Vending Machine Display (eBay Link)– Few things trigger my nostalgia centers more than vending machine displays; they were a destination at Miracle Mart every week. Just looking at this, I can smell the rotisserie chickens in the back. Unrelated but also related, I miss FBI grape drink.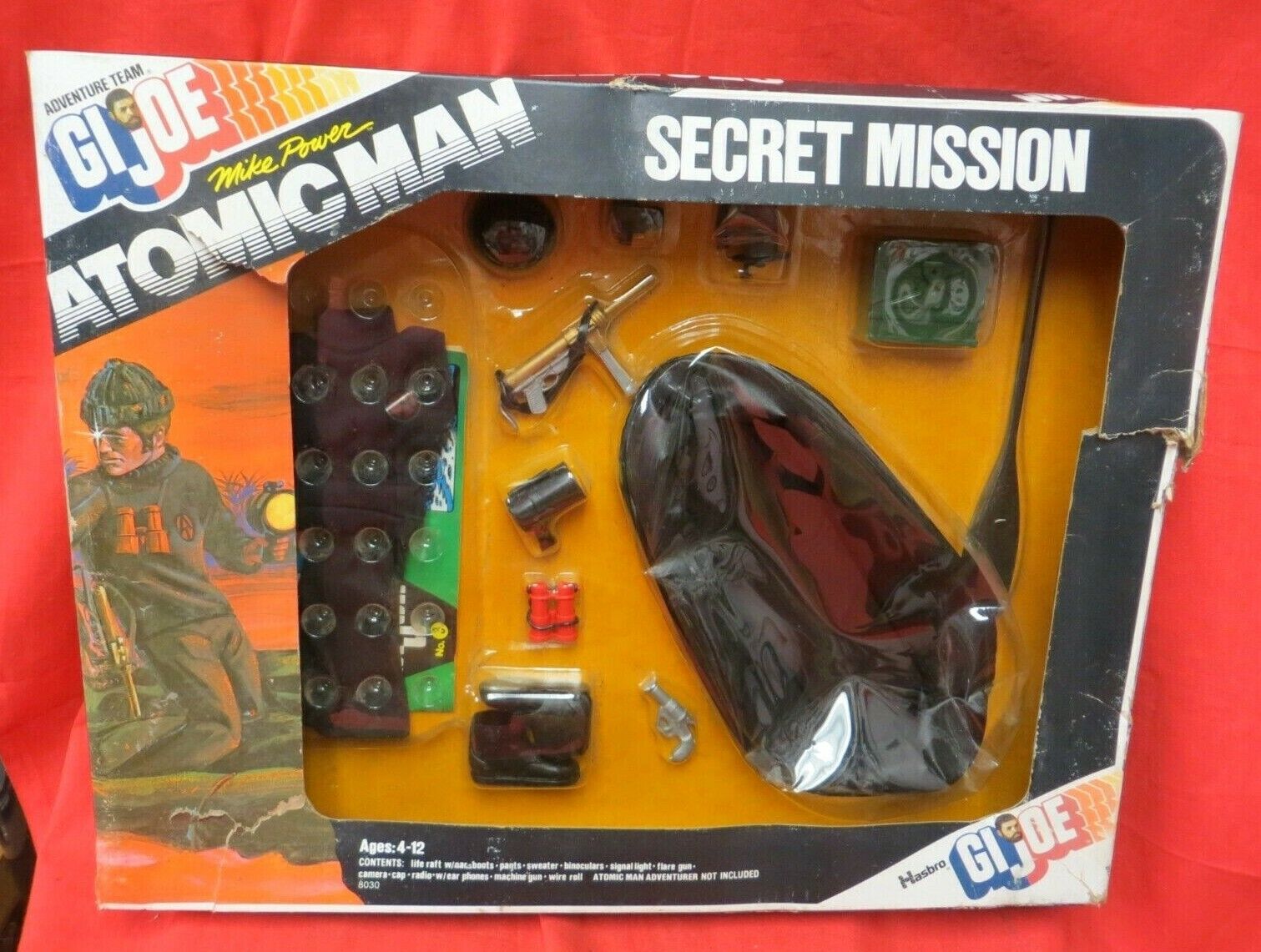 GI Joe Atomic Man Secret Mission set (eBay link)– Hasbro really went in on their Bionic Man Knock-Off Atomic Man for a brief period, even going as far as repackaging older Joe sets under the Atomic man brand. I don't remember these as a kid but Atomic Man did rock my world. I would love to own this, but I also have accepted that I cannot have it all, so I will merely press my nose against this virtual bakery window.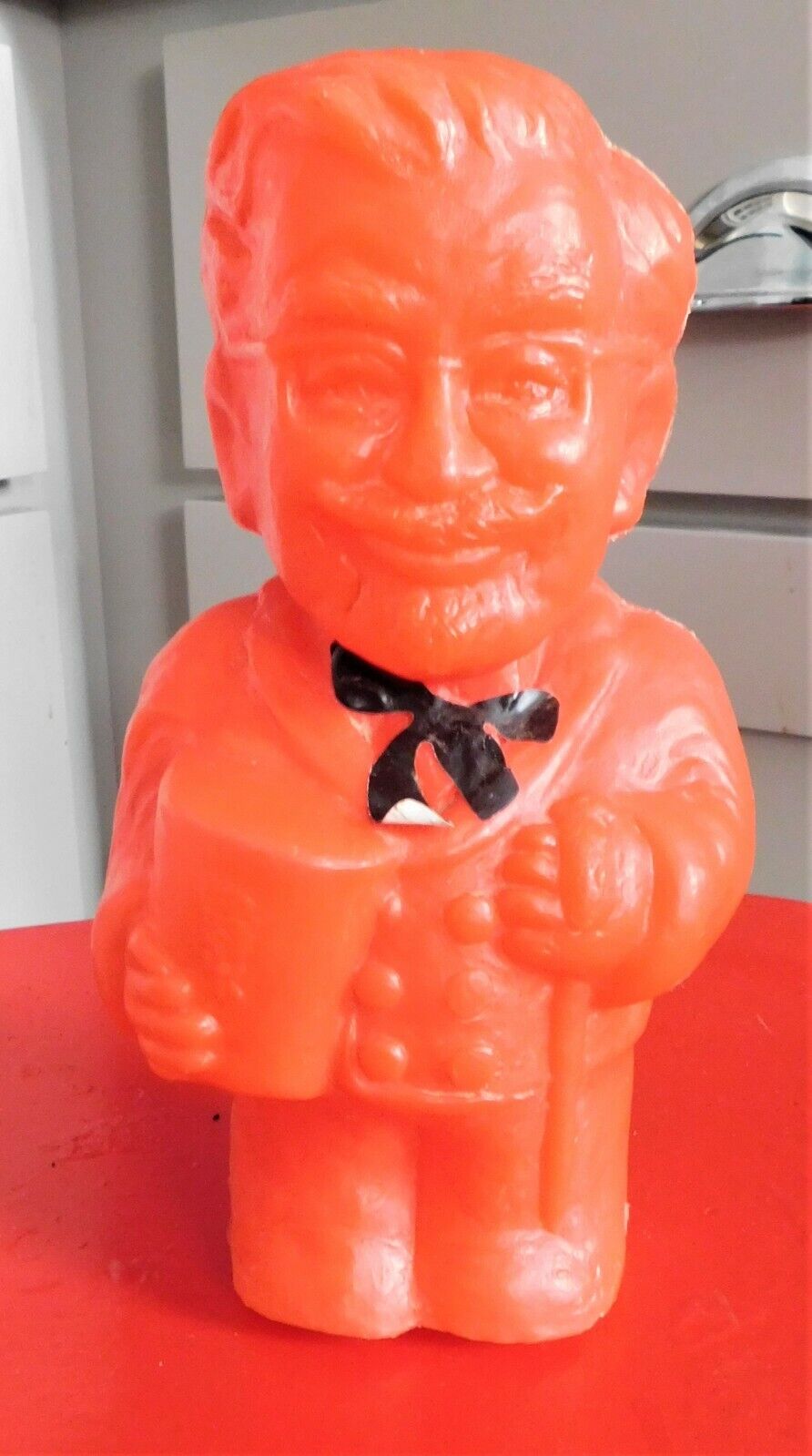 Red Col. Sanders Bank (eBay Link)- Col. Sanders lived about an hour from where I live now. If you visit antique malls in that area, you'd think he went door to door handing out those banks. They are everywhere here, I actually try to count how many I see in a day. I've never seen a blood-red one like this, though. It's kind of ominous, isn't it? what's in the bucket? What's in the buuuuucccccket?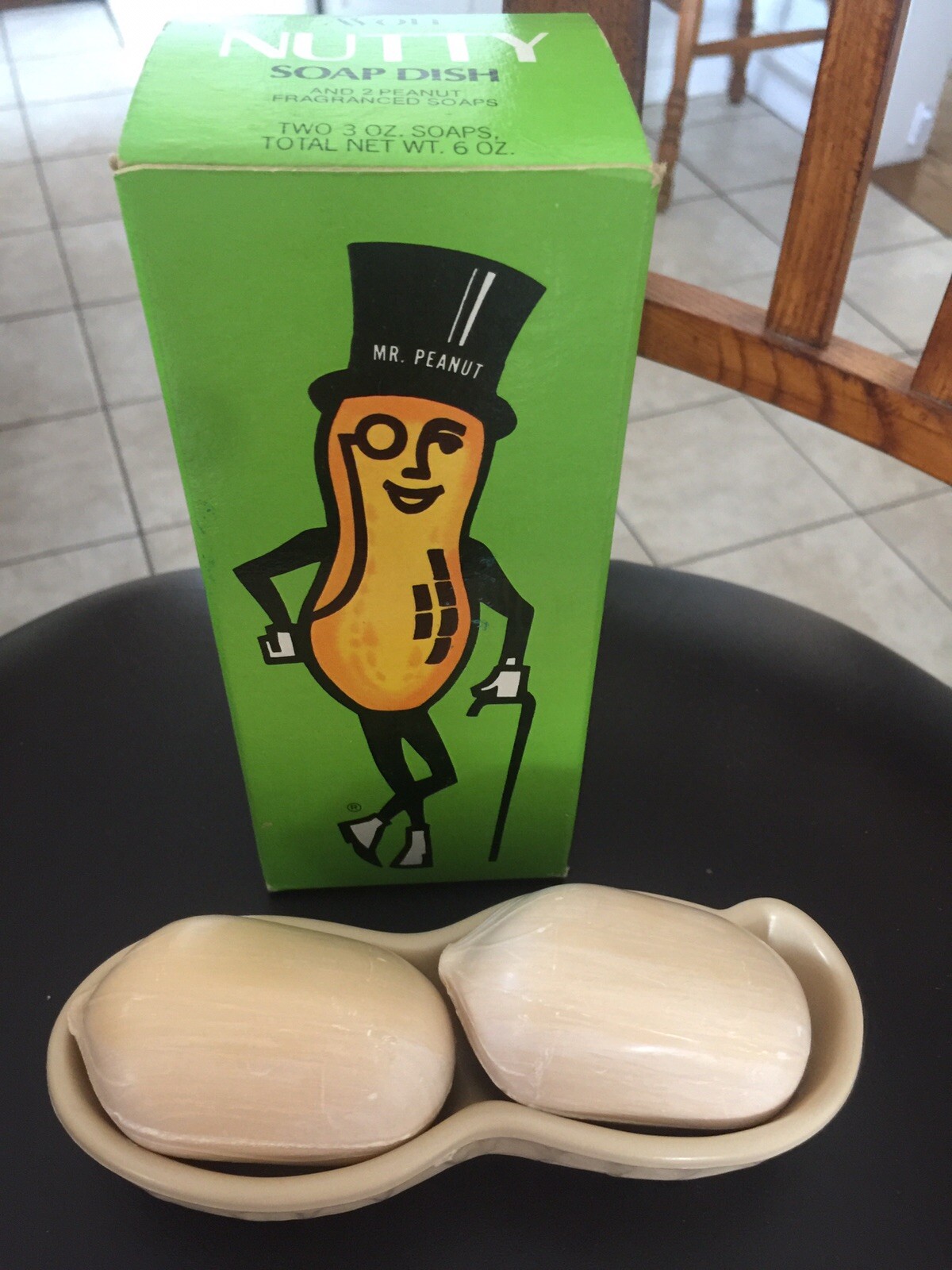 Avon Mr. Peanut Soap (eBay Link)– This is one strange tie-in; as my friend Courtney said to me, "Who doesn't want to reek of party mix all day?". This seems like a great episode of Columbo, where Patrick McGoohan takes a shower with this and kills his partner, who has a peanut allergy. I'm off to Kinkos with my manuscript; please don't steal it!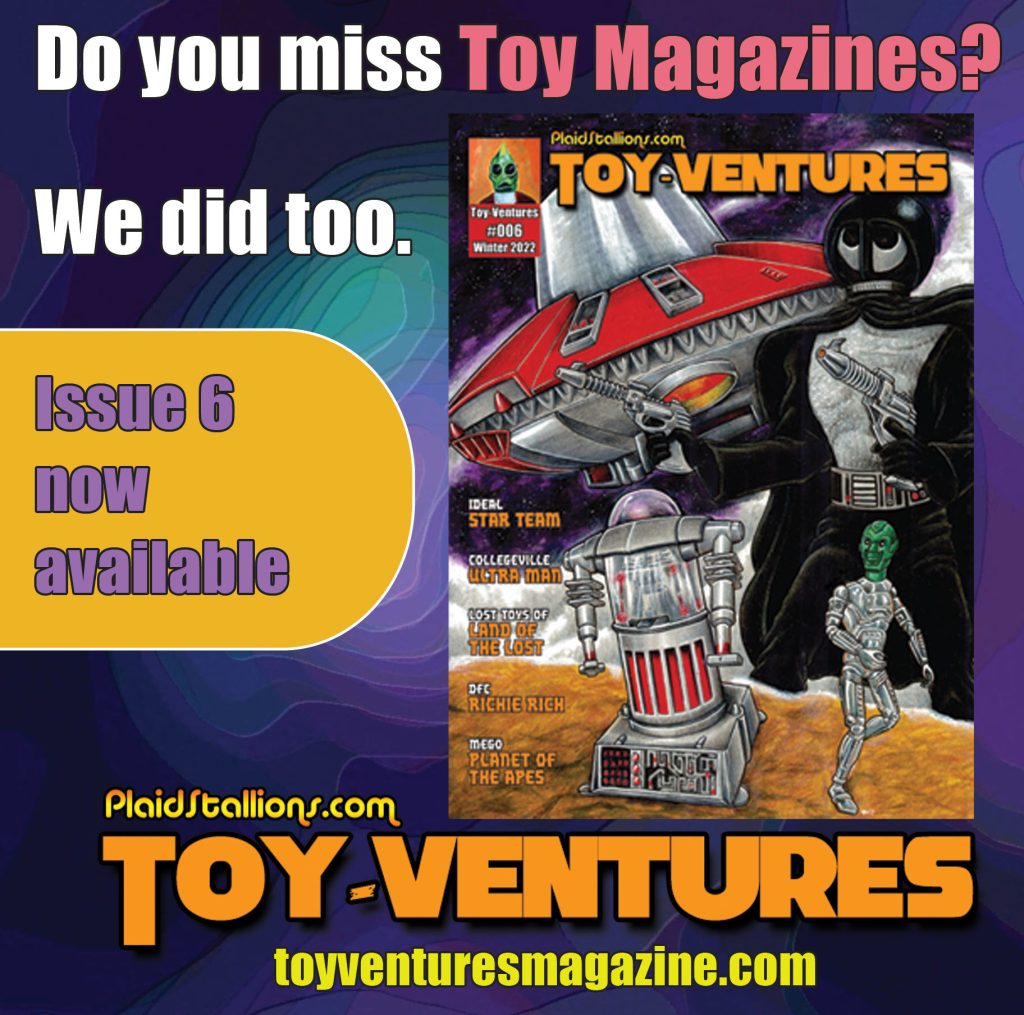 Our newest book "Knock-Offs: Totally, Unauthorized Action Figures," is now available. It's 130 pages of bootleg goodness.
You can get this new book via the PlaidStallions Shop , On Amazon (Affiliate Link) or on eBay (eBay Link)
Our book Rack Toys, Cheap, Crazed Playthings is now available again! Order through our Affiliate Link
Order Rack Toys 2.0 Here through our Affiliate Link►https://amzn.to/3Bkm9z1
FACEBOOK GROUPS FROM PLAIDSTALLIONS

Pod Stallions is based on our podcast and is one of the most fun groups on Facebook. Toys, Comics, Movies, TV, it's all up for grabs and remember, you keep the glass! If you like our show, then you have found your tribe.

Mego Knock Off Headquarters– The leading group discussing 70s Dime store knock-offs and bootleg action figures, we talk vintage toys and not others. We know the difference between Astro Apes and Action Apeman.  It's a fun group where we talk about Lincoln International, AHI, Tomland, Bogi, Demo Man, Mortoys, and other generic greats.