5 Awesome Things on eBay this week
5 Awesome Things on eBay this week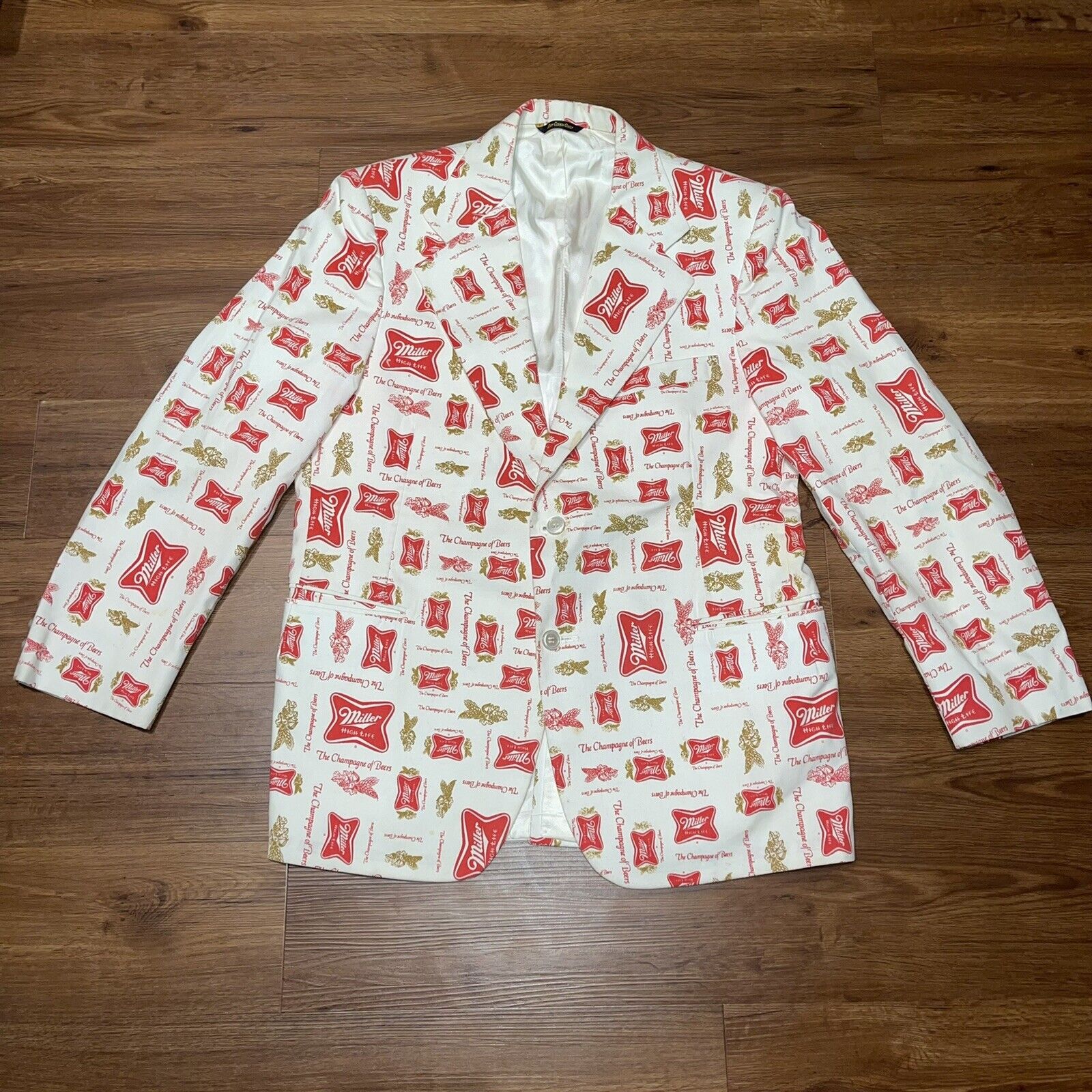 Miller High Life Tuxedo Jacket (eBay Link)– I may start a "Go Fund Me" for this. You see, it's my dream to be invited to a charity fundraiser, like the kind that a Batman villain would rob wearing this, a top hat and cane. I will then proceed to yell at the top of my lungs "I DEEM THIS EVENT CLASSY!" and then start throwing firecrackers until I'm removed, probably by force. I'm sure it'll be on YouTube or at least WorldStar. #lifegoals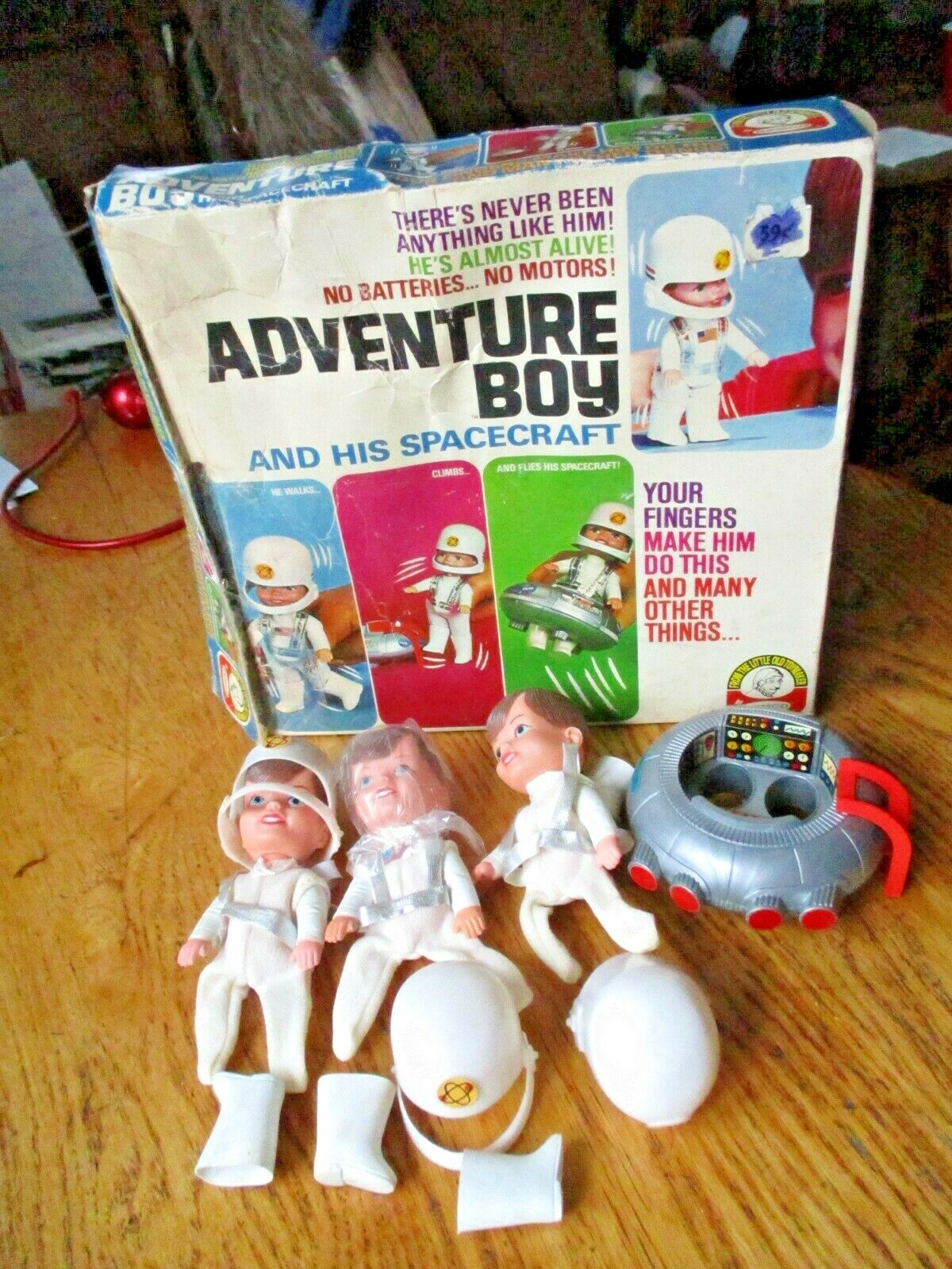 Remco Adventure Boy (eBay Link)– Adventure boy was a pretty curious item from Remco. The gimmick was that he was a puppet of sorts and your fingers became his legs. I wonder if the person who invented this also created "Real Men" for Mattel later on. It's kind of neat but it seems like a lot of work. OK, I was just a really lazy kid, whatever…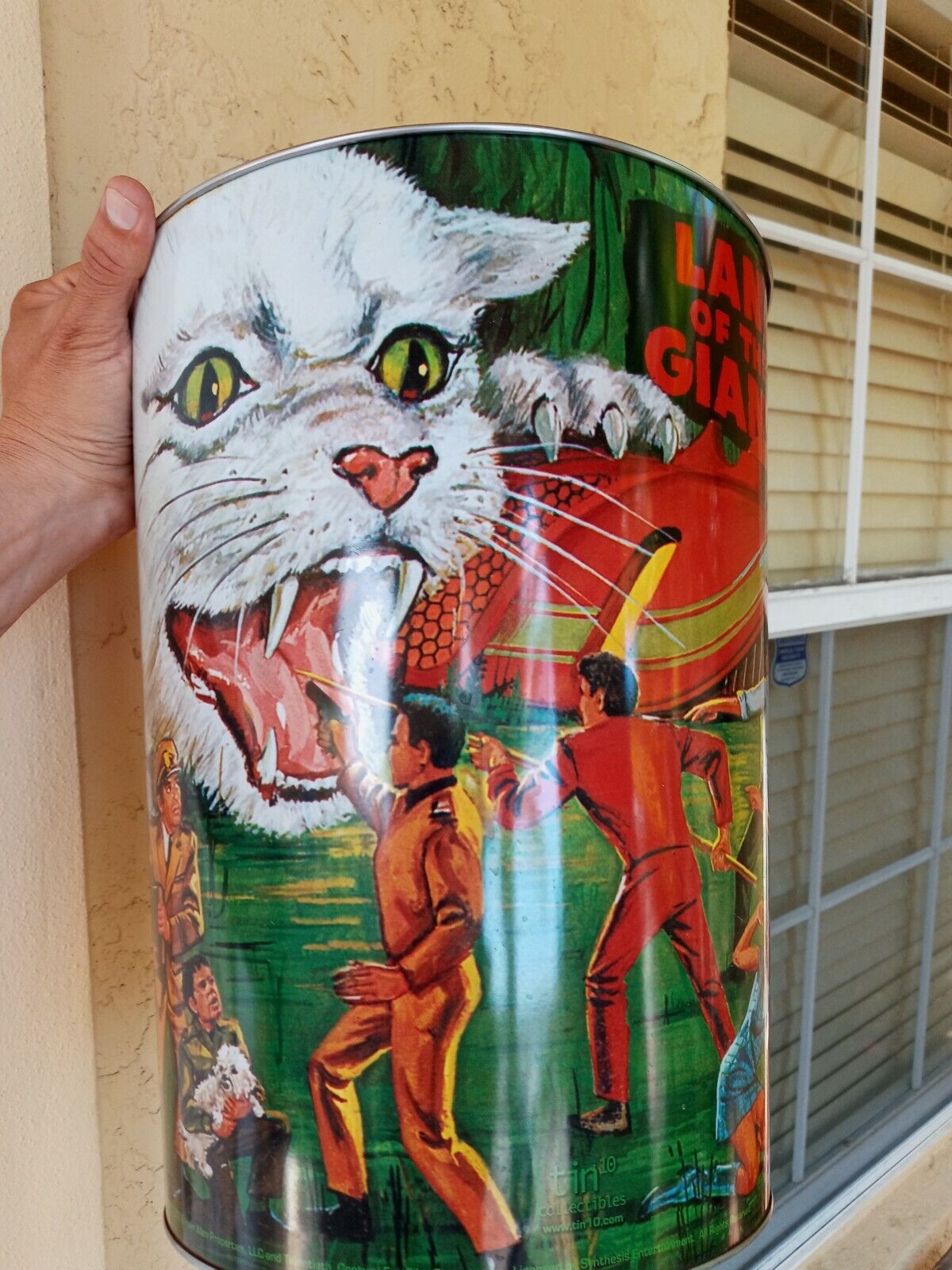 Land of the Giants Trash Can (eBay Link)– Land of the Giants is a really weird TV show but it's also got some serious style to it (especially the logo) and I'm loving this trash can. The problem is, how many licensed trashcans can one Gen-x slacker type own? The answer is one and I never empty the darn thing.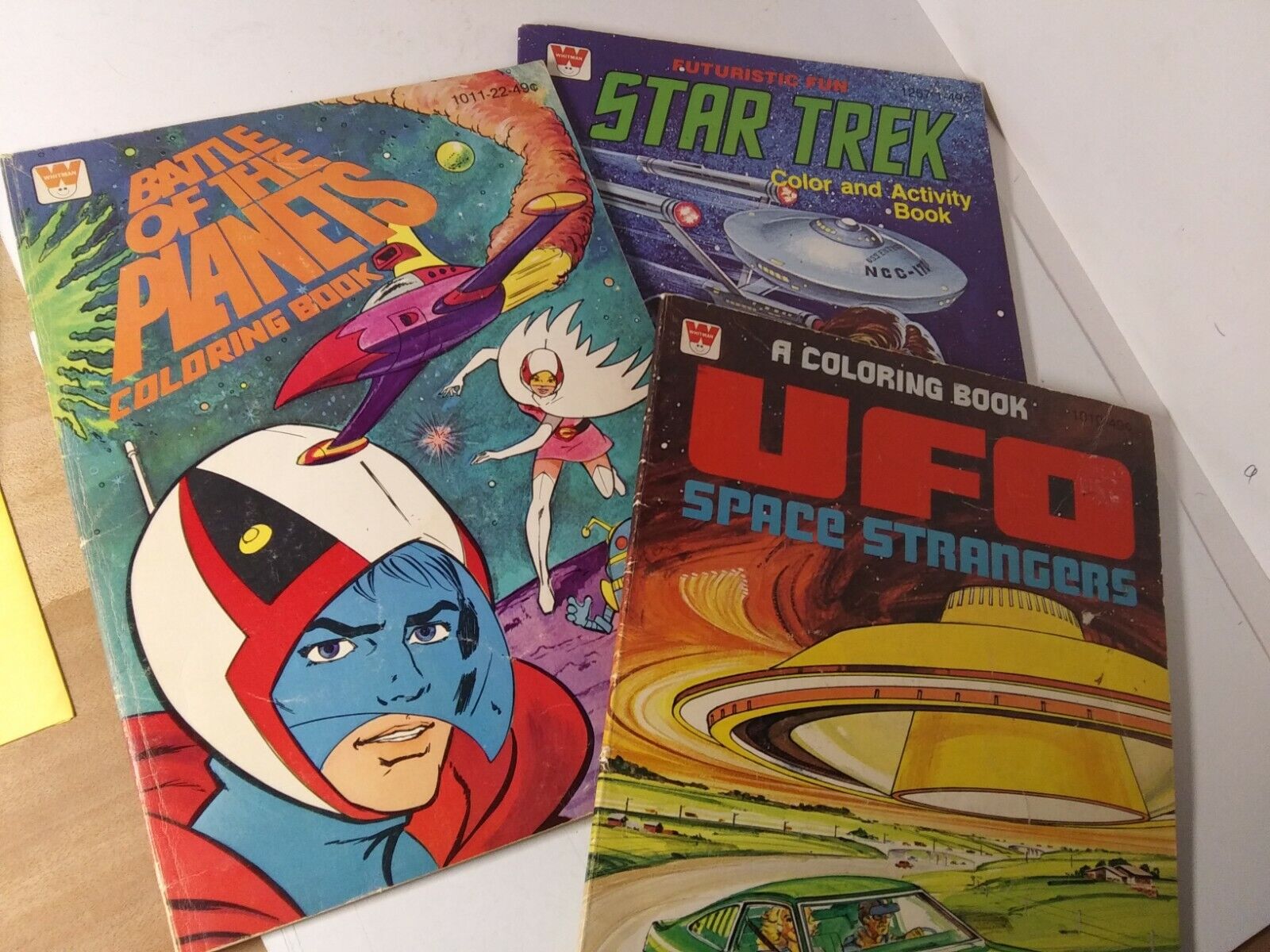 Trio of cool Whitman Coloring Books (eBay Link)- Oh this is a treasure trove, not only do you get Battle of the Planets and Star Trek but a colouring book based on that weird Gold Key UFO comic? I'm all in!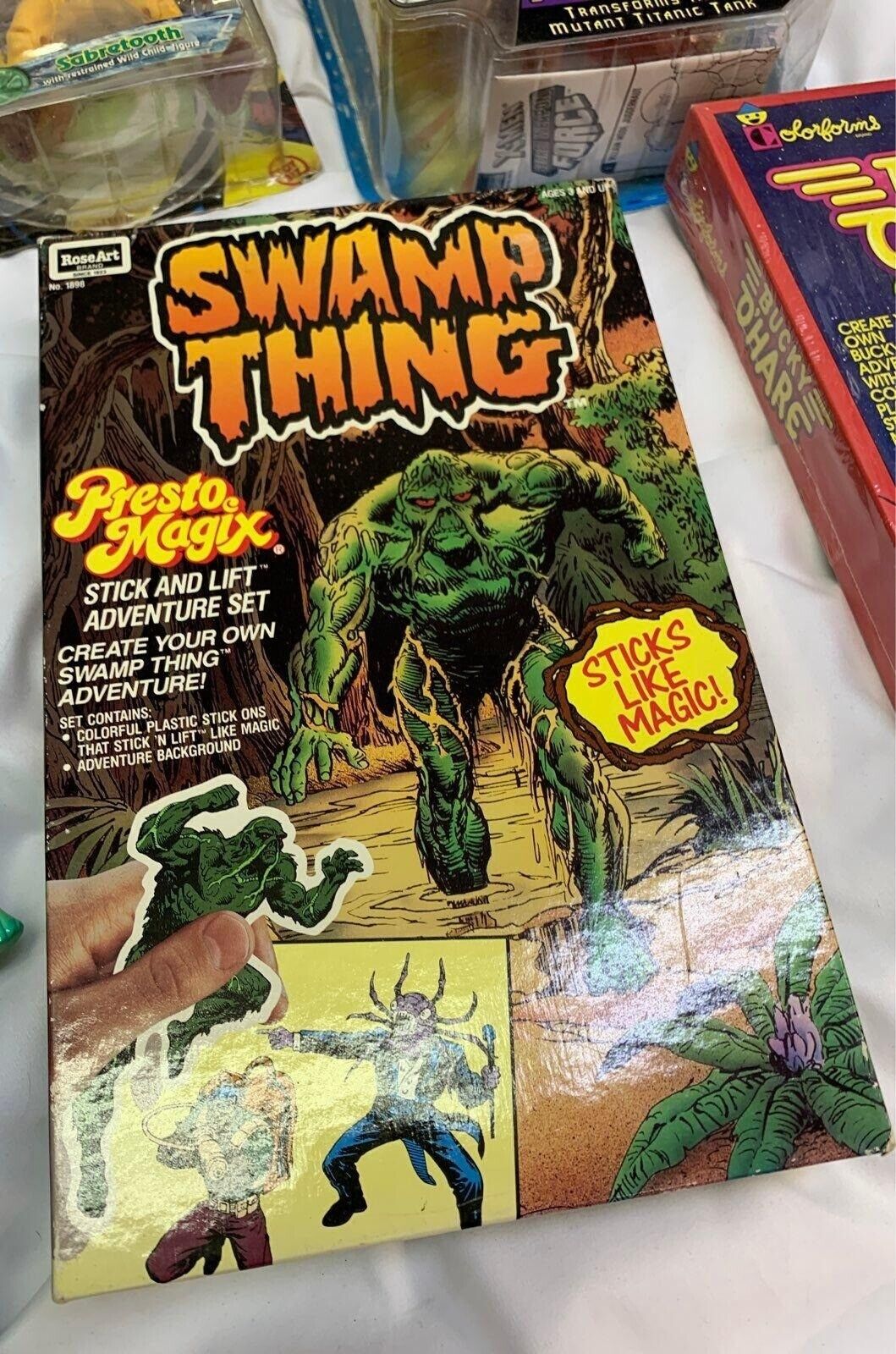 Swamp Thing Presto Magix set (eBay Link)- Even though I was in college when it came out I am very nostalgic for the Kenner Swamp Thing toy line, mainly because I really wanted it when I was ten, dammit! I had no idea that Presto Magix was still a thing at this point but I love this with both of my hearts. That's right, I'm from Galifrey but I'm it's version of Canadian. 
nbsp;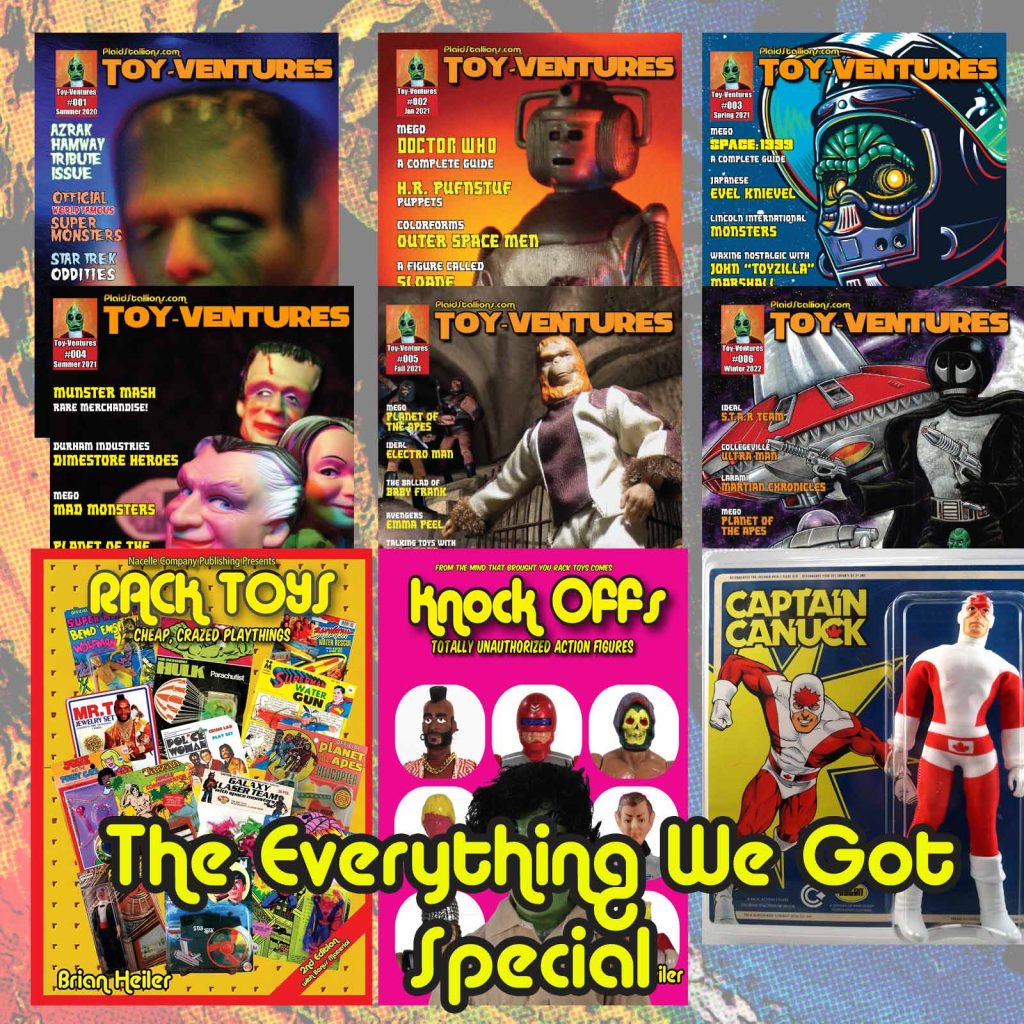 This limited edition set includes both books, all six magazines (with available premiums) and a Captain Canuck action figure. It's a $150 value for a great price. I only can make six of these, so don't wait.
Issue 6 of Toy-Ventures ships next week, order now from our shop and get a free Star Team Poster by legendary artist Dave Waugh!
Our newest book "Knock-Offs: Totally, Unauthorized Action Figures" is now available. It's 130 pages of bootleg goodness.
You can get this new book via the PlaidStallions Shop , On Amazon (Affiliate Link) or on eBay (eBay Link)
Our book Rack Toys, Cheap, Crazed Playthings is now available again! Order through our Affiliate Link
Order Rack Toys 2.0 Here through our Affiliate Link►https://amzn.to/3Bkm9z1
FACEBOOK GROUPS FROM PLAIDSTALLIONS

Pod Stallions is one of the most fun groups on Facebook. Toys, Comics, Movies, TV, it's all up for grabs and remember, you keep the glass!

Mego Knock Off Headquarters– The leading group discussing 70s Dime store knock-offs of Mego action figures, we talk vintage toys and not others. We know the difference between Astro Apes and Action Apeman! It's a really fun group where we talk about Lincoln International, AHI, Tomland, Bogi, Demo Man, Mortoy, and other generic greats.