5 Awesome Superhero Things on eBay this week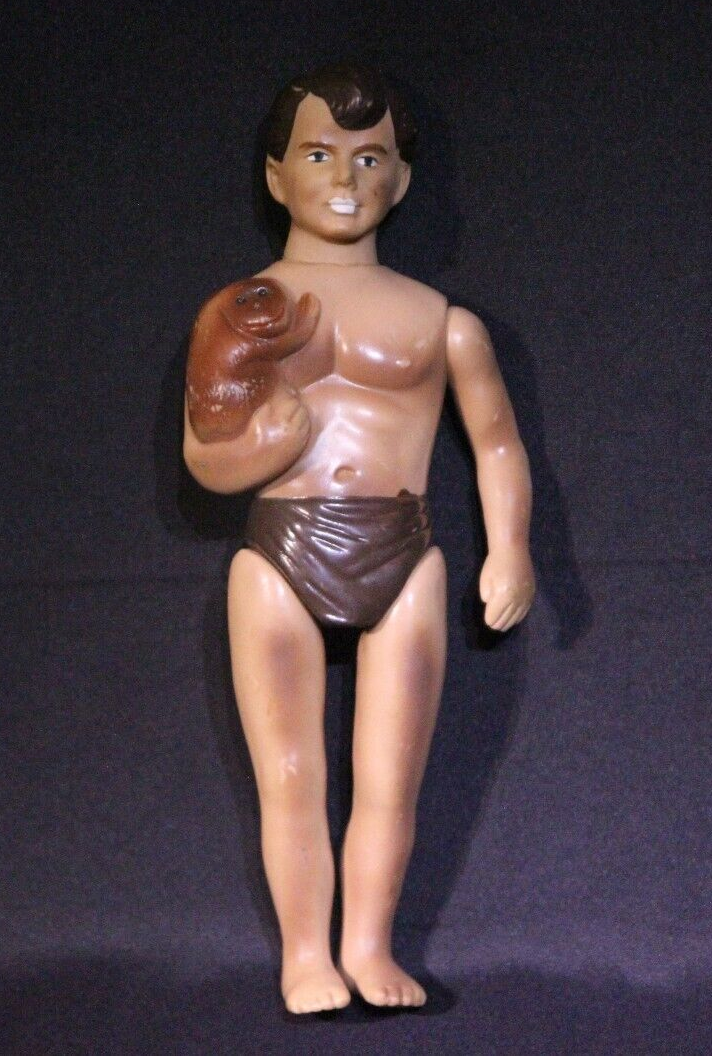 If you're familiar with me, you know I have a fondness for Tarzan figures, especially foreign ones. This Japanese vinyl of Ron (He'll always be Doc Savage to me) Ely is really exceptional to me. I'll never own it but I am so happy it exists….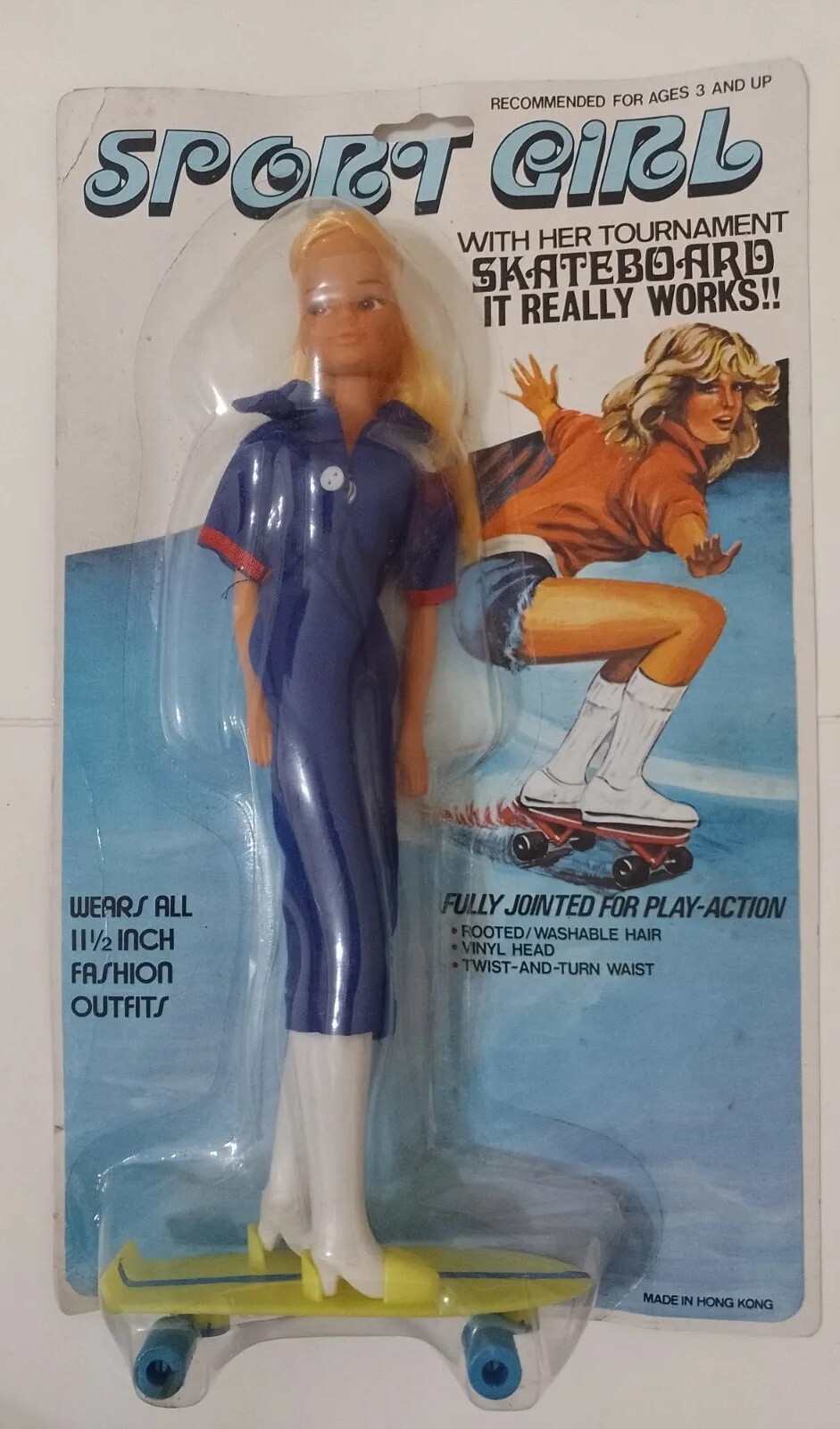 Bootleg Farrah Fawcett Doll (eBay Link)–
Ok, so let's deal with the elephant in the room, The characters from "Charlie's Angels" are bending the rules putting it under the umbrella of "Superhero" but Corgi marketed "Kojak" under that banner, so I rest my case. I forgot what I was talking about.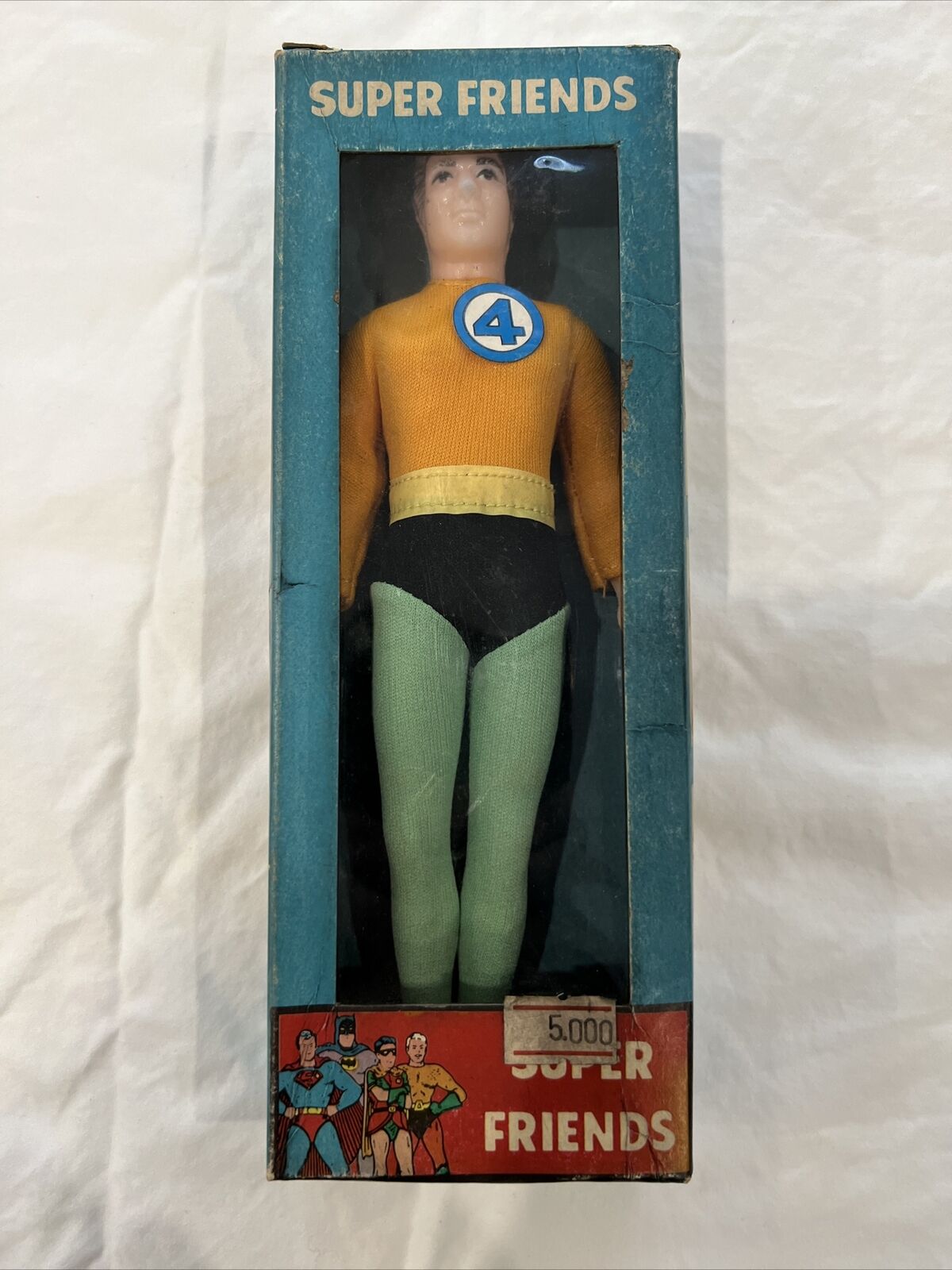 As you might know, I enjoy knock-off action figures and the sillier, the better. Case in point, The Superfriends, a series of discarded Mego Superhero outfits on the crappiest action figure body ever. Sprinkle in some wonderful artwork and viola, my wallet weeps…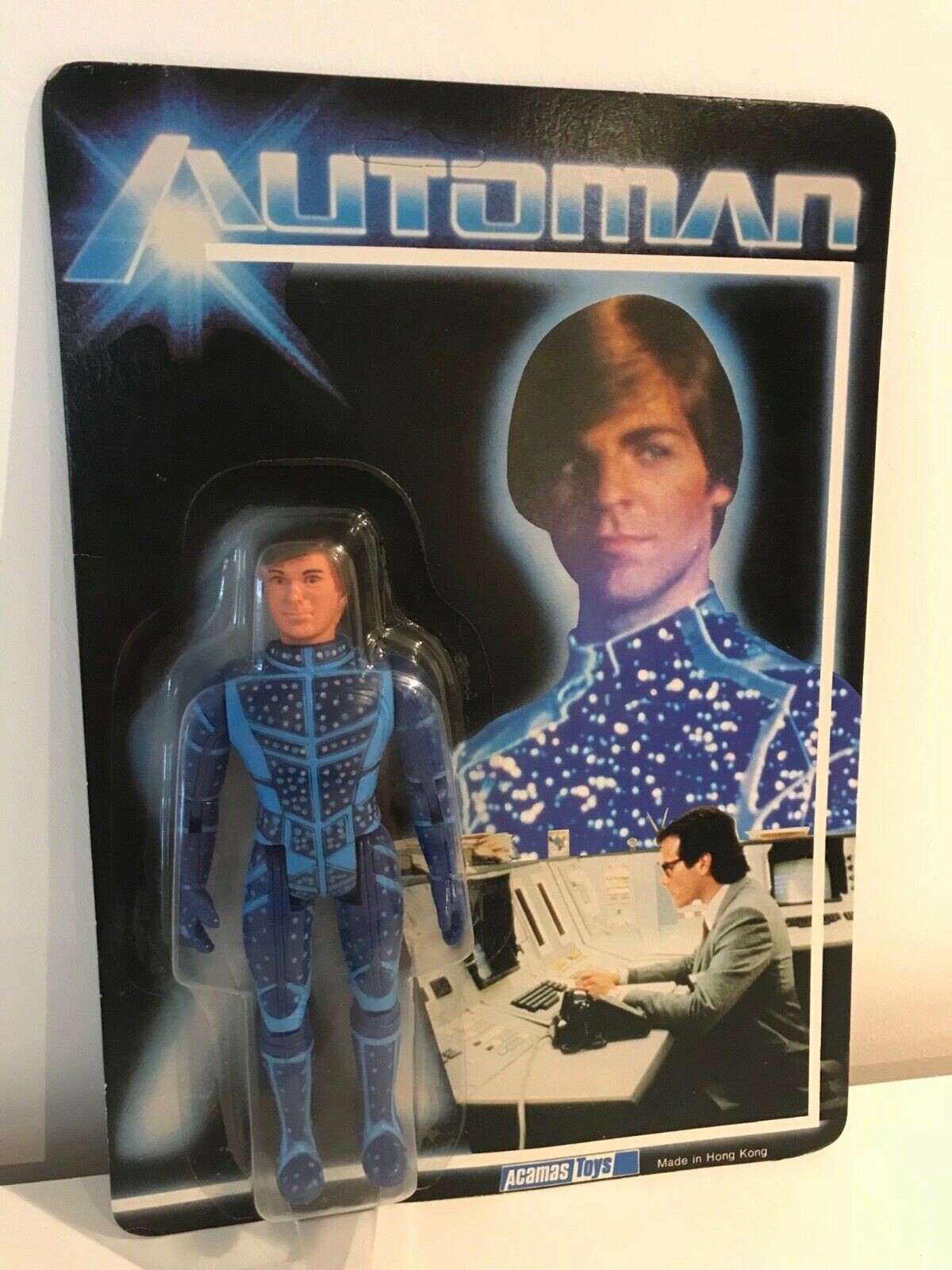 As a Gen-X kid, I totally loved all what? 8 episodes of Automan when it aired in the early 1980s. While the show didn't warrant much merchandise, the UK got a deluge of items including this action figure. Unfortunately, there is no Desi Arnaz Jr. figure to go with it.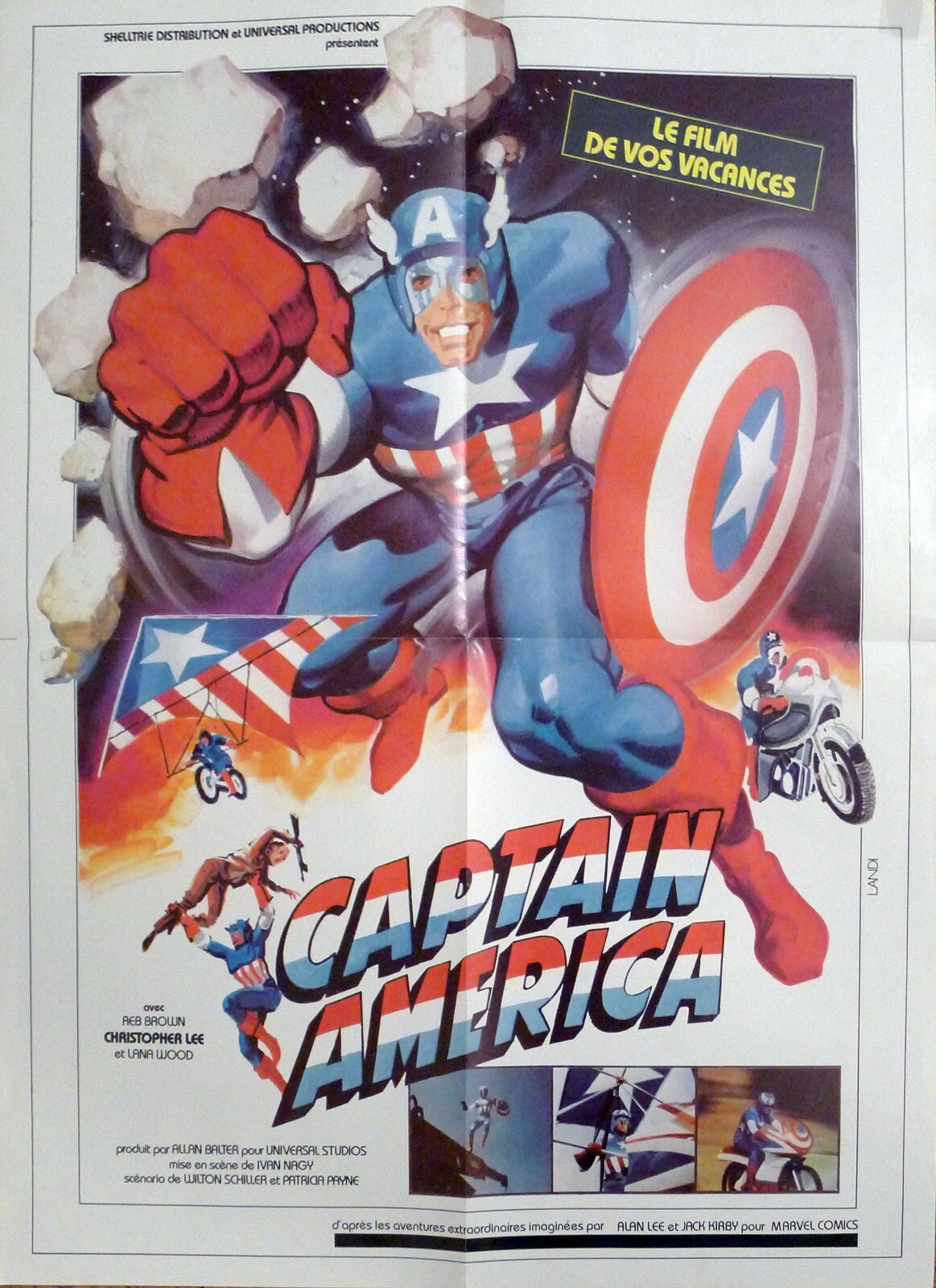 The Marvel TV movies were sold theatrically in Europe, and these posters always make me smile. As crappy as the first Reb Brown Captain America movie was, I have a real soft spot for part 2 AKA "Death Too Soon." Not only is Cap in a costume I'd recognize but it has Christopher Lee as the closest thing to the Red Skull we'd see that century. So yeah, not perfect but Reb Brown will always be my Cap, although Chris Evans ain't no slouch. Just sayin' 
Check out the PlaidStallions store for Toy-Ventures magazine, Tura Satana and much more: www.plaidstallions.com/reboot/shop
Join the fun at Mego Knock Off Headquarters, 1800 members and climbing: https://www.facebook.com/groups/Megoknockoff
The Super Collector Newsletter combines all the news from Mego Museum and Plaid Stallions and a lot of other fun stuff across the Interwebs. It's got customs, new action figures, vintage finds and a lot of pop culture. Sign Up Here!
Toy-Ventures Magazine Issue 10 is here!
Do you miss print toy magazines? I sure did; that's why I created Toy Ventures. A full-colour print magazine that celebrates toys from the 1960s to the 1980s. It features collector guides, interviews and even some satire. We're on issue 10 now but still have a limited supply of our back issues; please visit our Shop for more information.

We co-produced this amazing action figure with White Elephant Toyz; it's an 8″ Mego Style Officially Licensed Tura Satana figure with a beautiful box by Joeseph Linsner! Get yours while supplies last.

Knock-Offs Totally Unauthorized Action figures is from the demented mind that brought you "Rack Toys: Cheap, Crazed Playthings" and features hundreds of hilarious, charming, copyright infringing toys. Get a signed copy in our shop!
Facebook Groups we enjoy

The official FB group for PlaidStallions, come for the conversation, stay for the chill vibe. Remember, you keep the glass.

Mego Knock Off Headquarters is a group created to discuss bootleg toys and customs. Totally chill vibe for fans of Tomland, Lincoln International, Mego and AHI. It's a super fun group, join the Mego-KO-HQ!