5 Awesome Rack Toys on eBay this week
To celebrate the launch of the second edition of my book Rack Toys: Cheap, Crazed Playthings (available now from Nacelle Company) I give you 5 Awesome Rack Toys on eBay this week!
EBAY LINK : LAND OF THE LOST WILDERNESS CAMPFIRE SET Well, this kind of makes sense in the Rack Toys universe, considering Marshall, Will, and Holly were on a rafting trip. It is a little strange that their tents say "Land of the Lost" but I'll let it slide.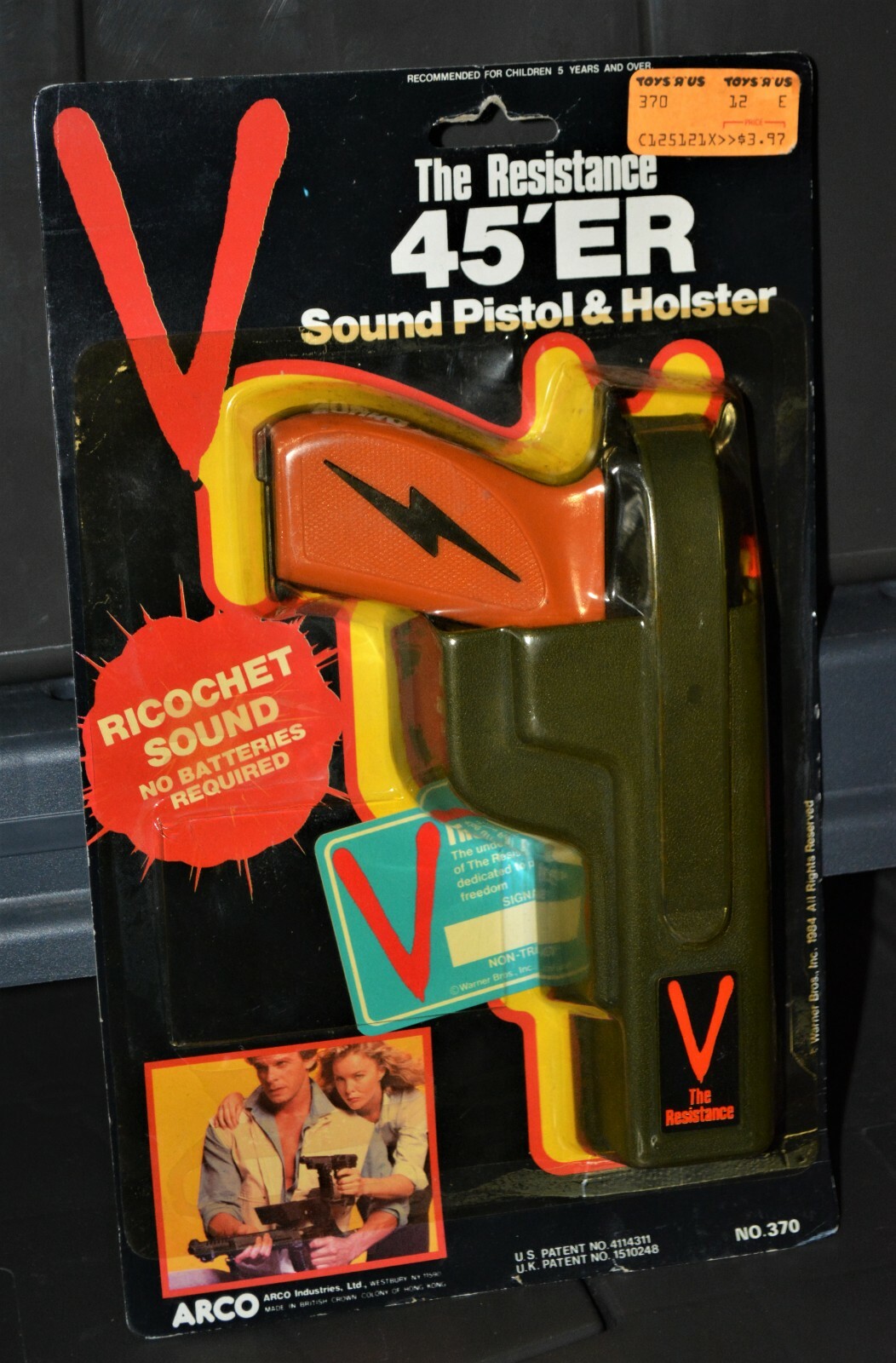 EBAY LINK V 45 and HOLSTER V is one of my favourite Sci-Fi properties ever and even though I know this gun is generic, the card has Marc Singer and Faye Grant on it! Instant purchase!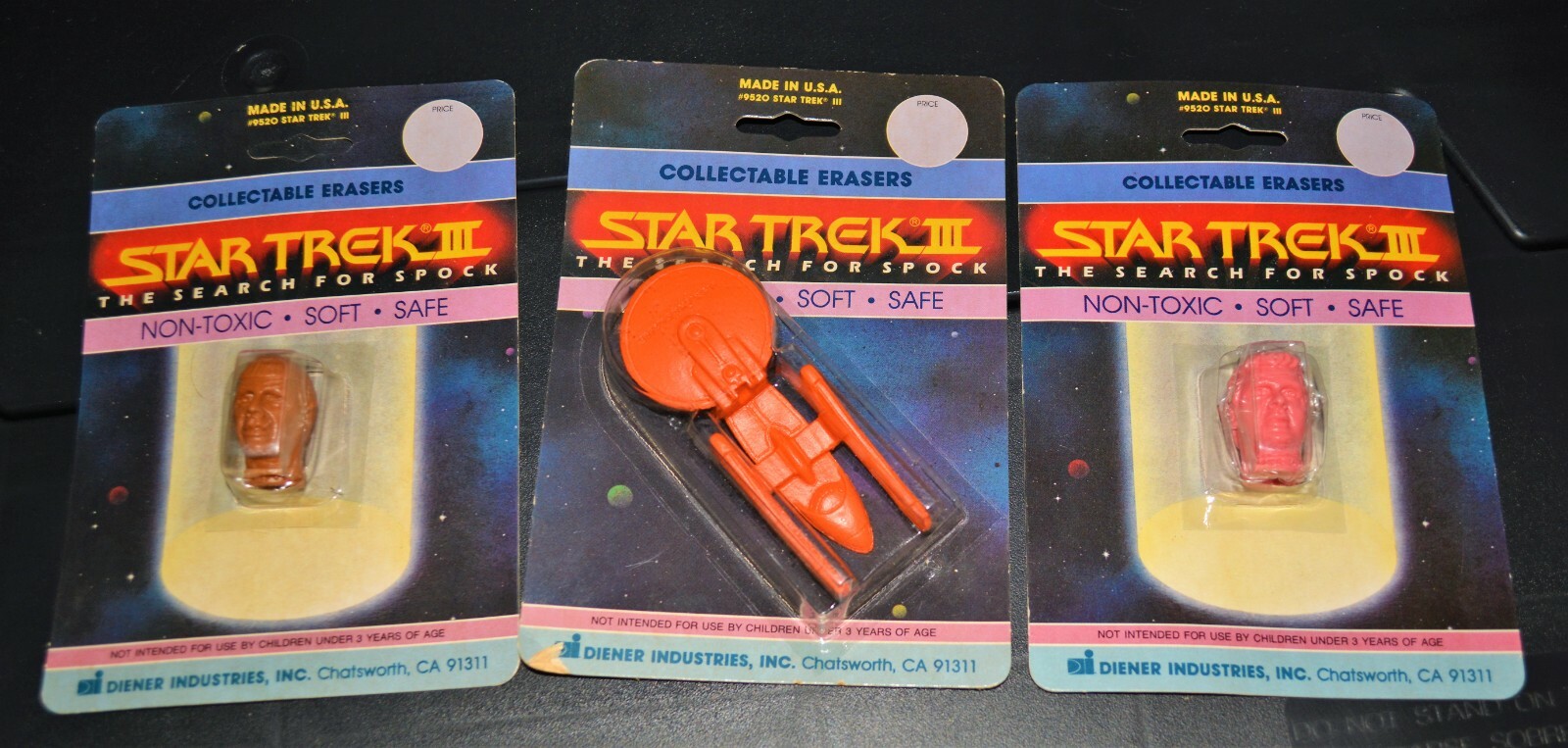 EBAY LINK Star Trek 3 Erasers Star Trek 3 got some interesting merchandise, these erasers by Diener (Who was the Cadillac of rubber erasers) are kind of hilarious. I want to rub out my mistakes with William Shatner's head.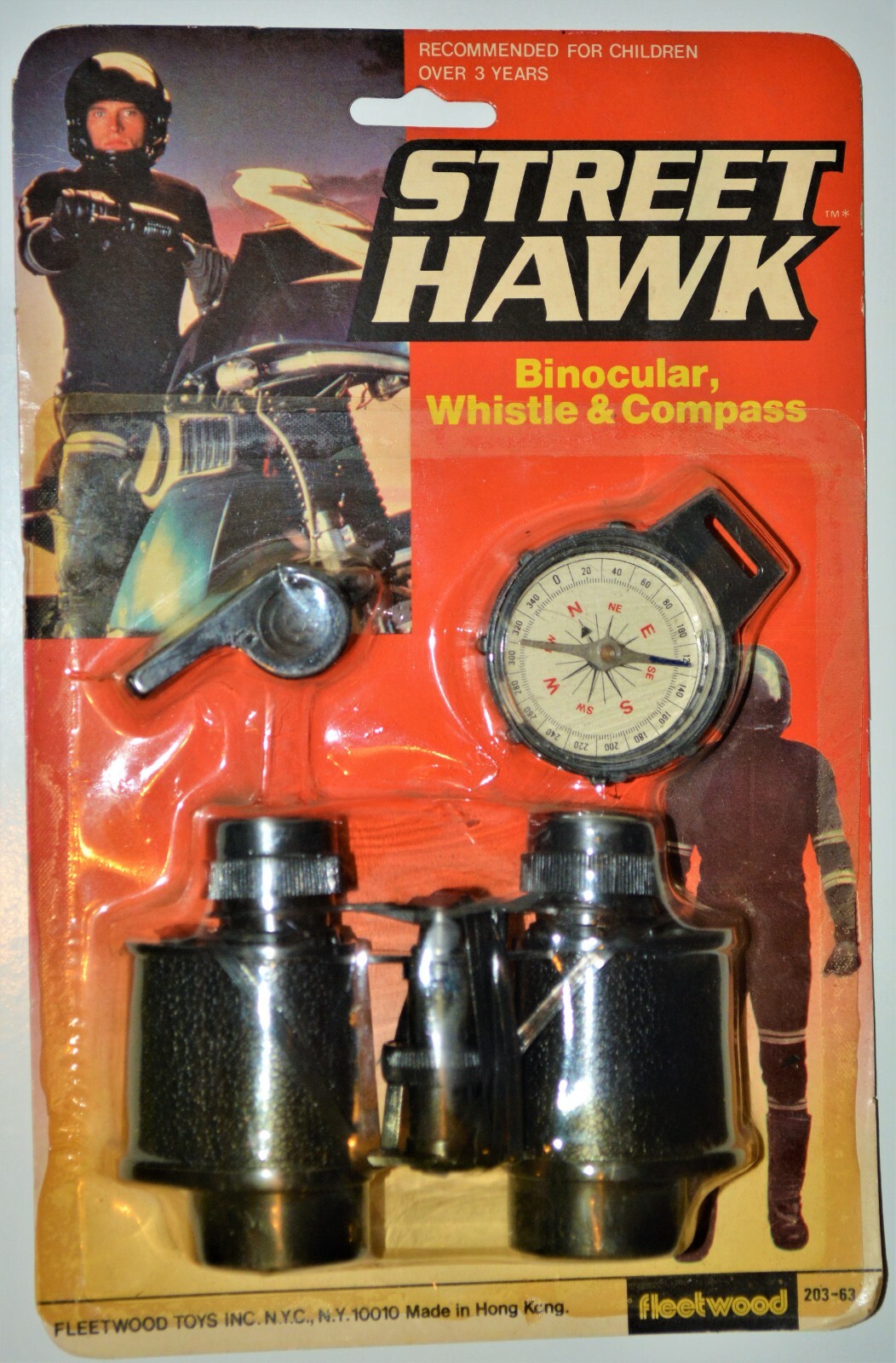 EBAY LINK Street Hawk Binoculars Set One has to imagine that these started hitting stores just as the show had been canceled and it probably didn't matter an iota.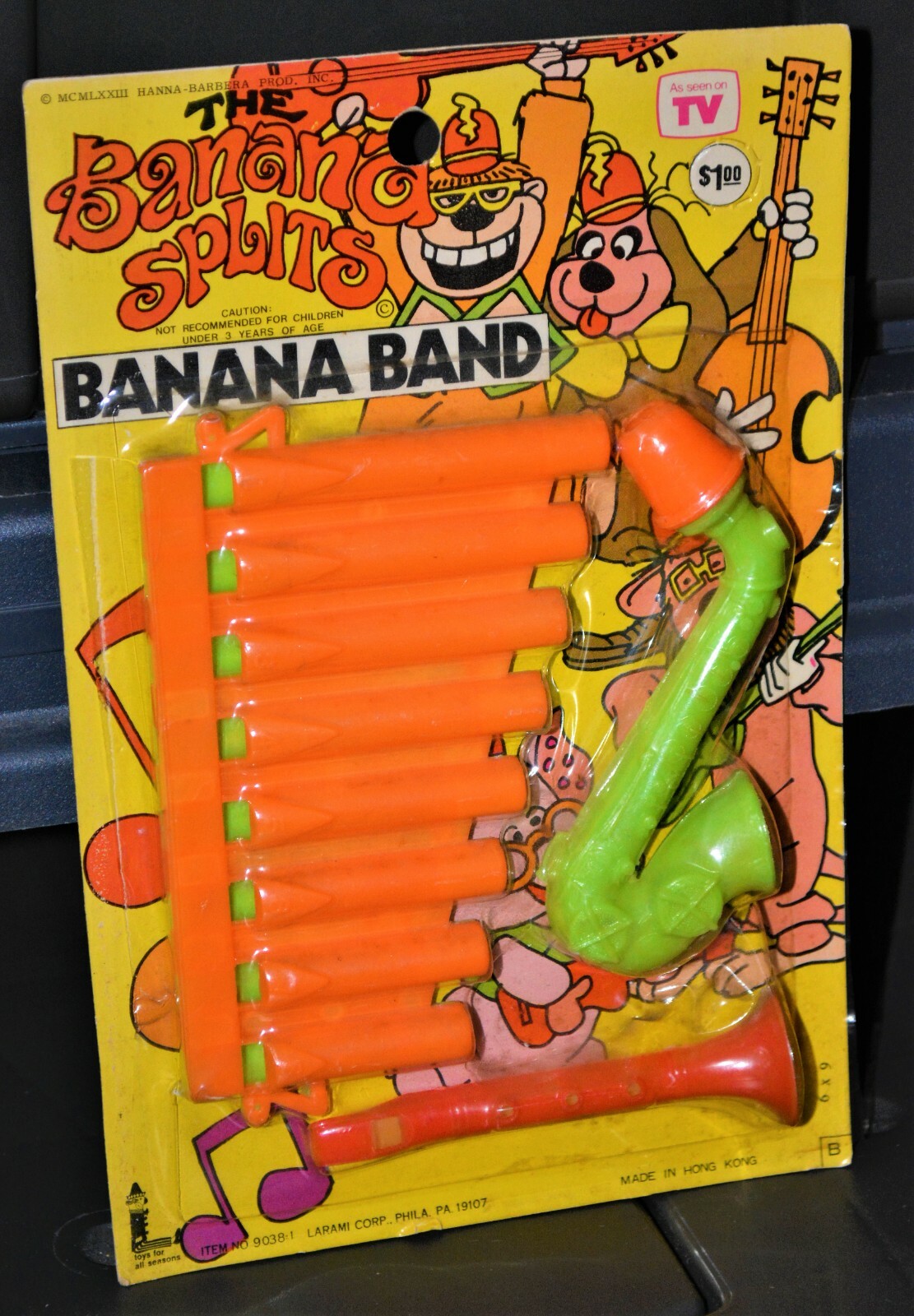 EBAY LINK Bananas Splits set Like a lot of Gen-X kids I loved me the splits but I never saw and merch because i was watching them in syndication because I wasn't even alive when it was canceled. So I love discovering all the weird Rack Toys it inspired.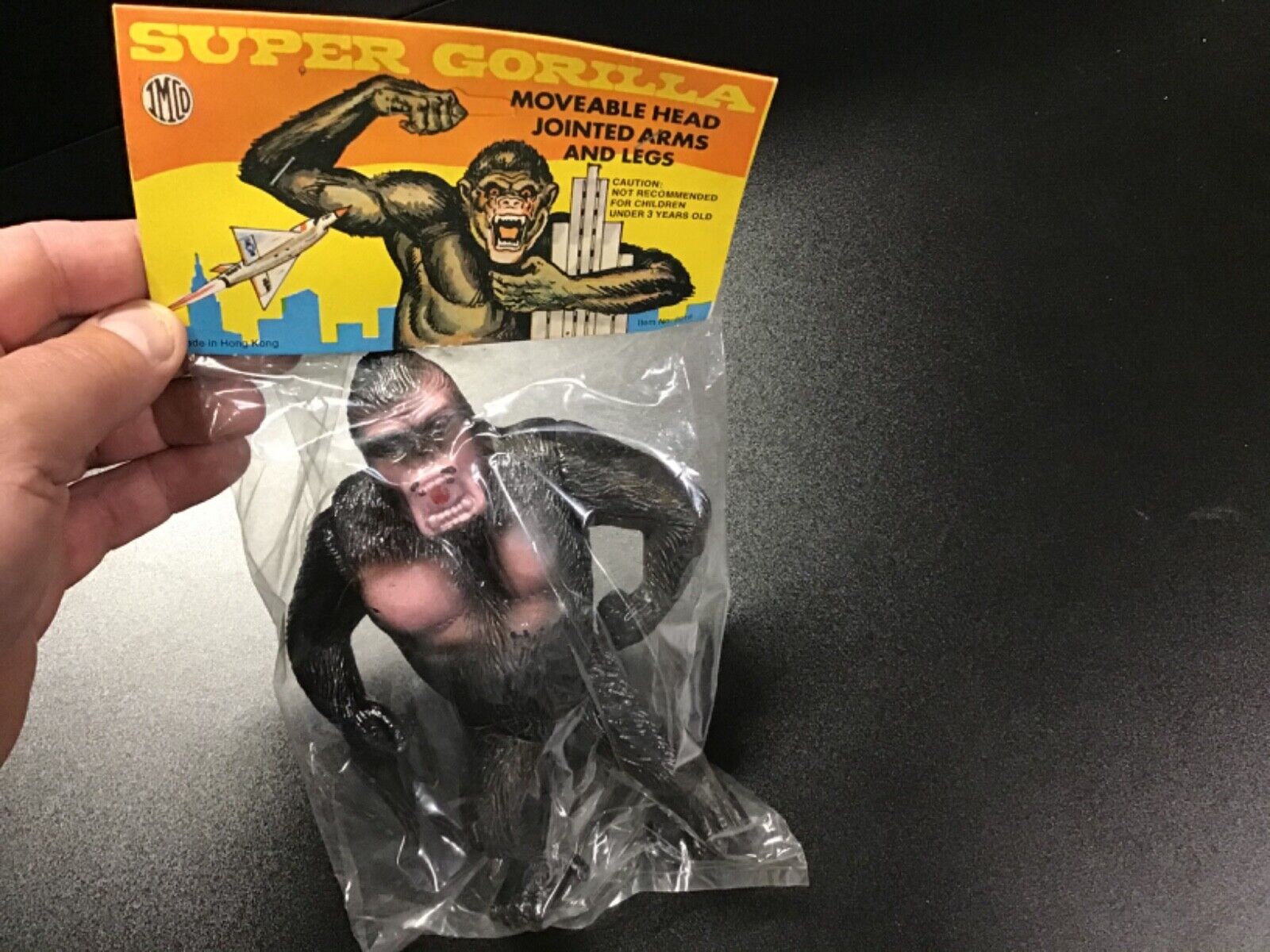 EBAY LINK: SUPER GORILLA I love me a Kong Knock Off and this one is a real doozy, dig that amazing header card.
Order Rack Toys 2.0 Here►https://amzn.to/3Bkm9z1
Our magazine Toy-Ventures is available to order right now
PS Store: https://plaidstallions.com/reboot/shop/
Follow PlaidStallions on Social Media:
Twitter ► https://bit.ly/2UzxQ5q
Facebook ► https://bit.ly/3mfY73R
Instagram ►https://bit.ly/3yZ3kAV
Website ► https://bit.ly/3yZ3kAV
Toy-Ventures Magazine is our newest creation, an old-school print magazine about vintage toys! Professionally laid out and written, each issue is brimming with obscure and rare toys from companies such as Mego, Kenner, Remco, AHI, and much more. Monsters, Superheroes, Adventurers, Knock Offs, Apes, and so much more, it's in Toy-Ventures.
Toy-Ventures Issue 5 is available now:
Ebay: https://ebay.us/XSS1X7
Plaid Stallions Store: https://plaidstallions.com/reboot/shop/
Amazon:https://amzn.to/3d9Q0AS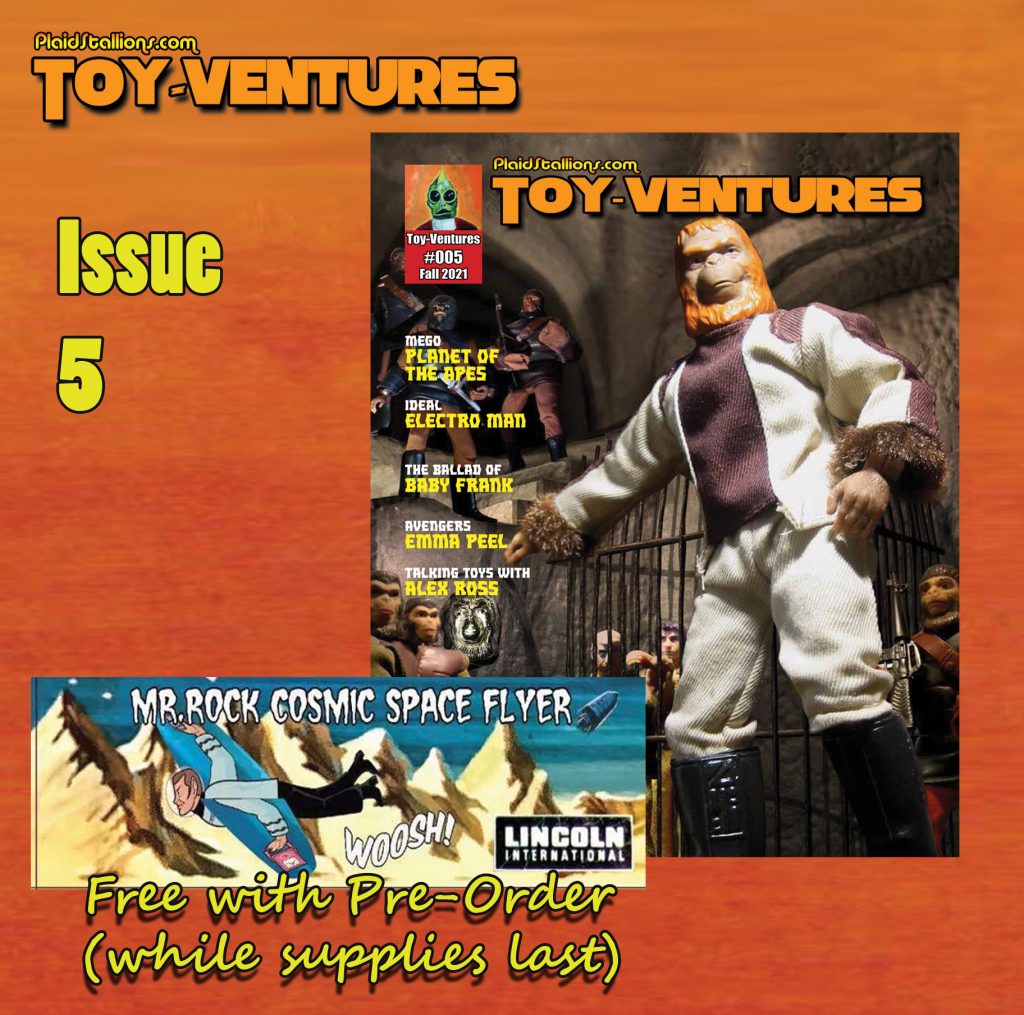 FACEBOOK GROUPS FROM PLAIDSTALLIONS

Pod Stallions is one of the most fun groups on Facebook. Toys, Comics, Movies, TV, it's all up for grabs and remember, you keep the glass!

Mego Knock Off Headquarters– The leading group discussing 70s Dime store knock-offs of Mego action figures, we talk vintage toys, not others. It's a fun group where we talk about Lincoln International, AHI, Tomland, and all those companies that never thought to put their name on things because….lawyers.