1982 Kenner Sea Wees Catalog
1982 Kenner Sea Wees Catalog
Kenner Sea Wees were introduced to the market in 1979 and were an immediate hit that would last six years. In the toy world, anything that runs for 3 is considered a success. The Sea Wees concept were a series of  small mermaid dolls packaged with a baby and a sponge item that encouraged bath time play. 
Kenner was quick to change up the theme each year and for 1982, they introduced The Tropigals series of Sea Wees. While basically the same concept, the Tropigals now had grass skirts and a pet. In later years there would be changes to the formula including an Ice theme.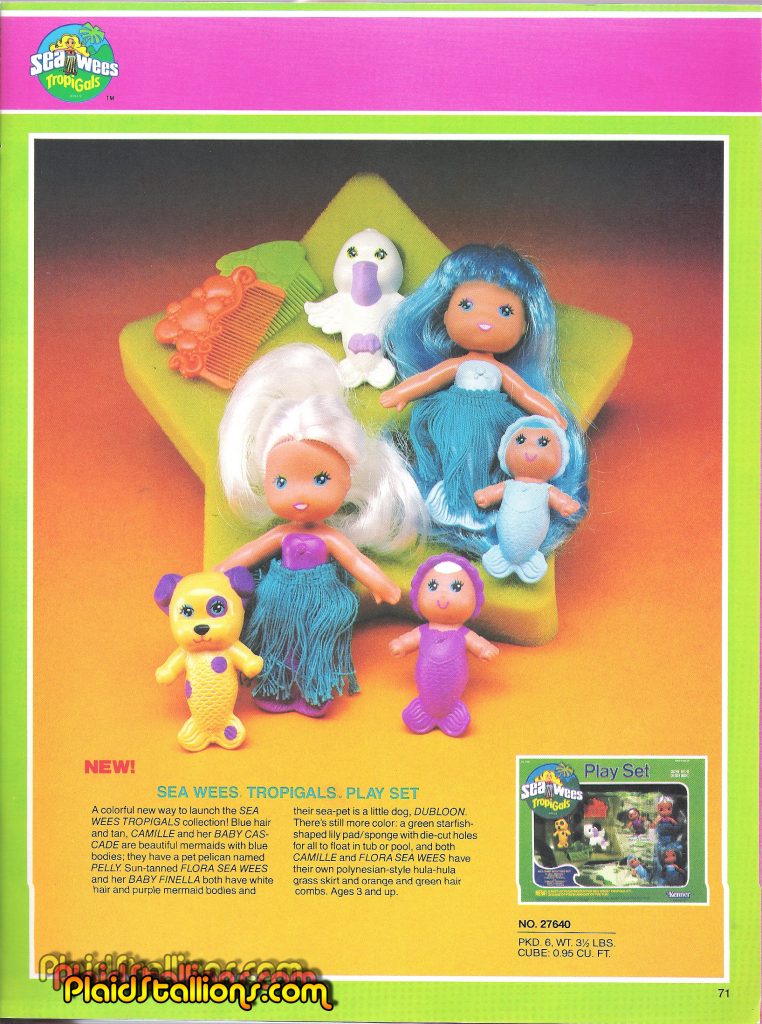 The Kenner Sea Wees Tropigal Playset appears to be more of a deluxe set, a bundle of items.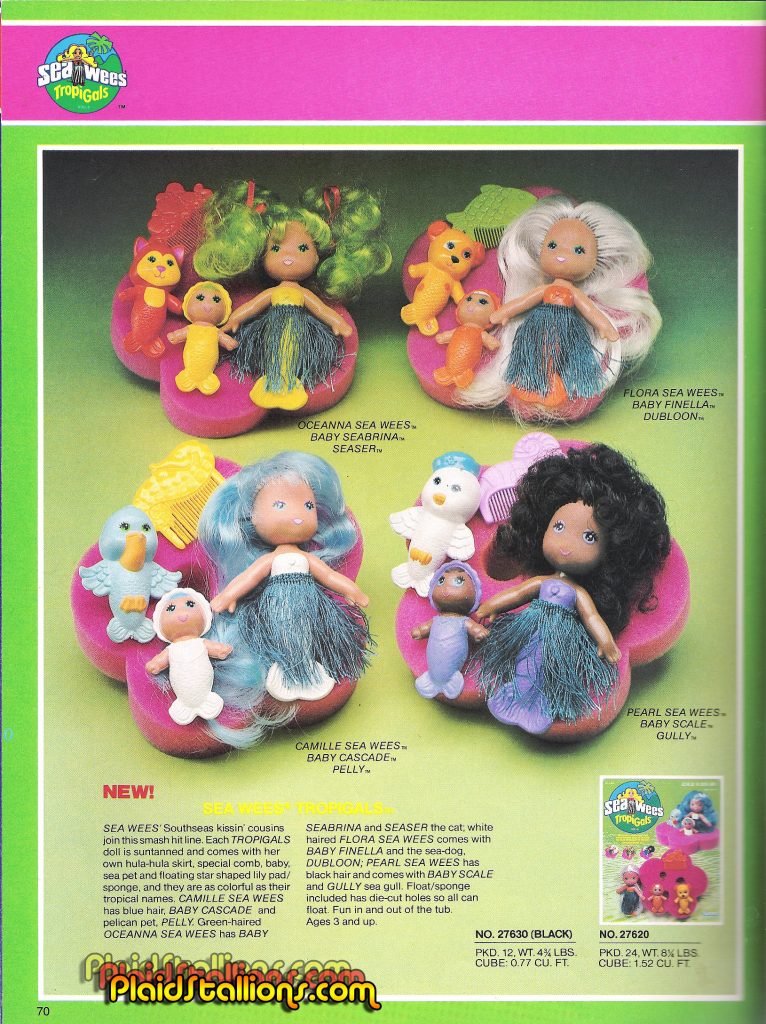 Four characters were introduced that year, Camille, Oceanna, Seabrina and Flora. I really want to work at the Kenner department of "Sea related puns".
Toy-Ventures Magazine is our newest creation, an old-school print magazine about vintage toys! Professionally laid out and written, each issue is brimming with obscure and rare toys from companies such as Mego, Kenner, Remco, AHI, and much more. Monsters, Superheroes, Adventurers, Knock Offs, Apes, and so much more, it's in Toy-Ventures.
Toy-Ventures Issue 4 is available now:
Ebay: https://ebay.us/XSS1X7
Plaid Stallions Store: https://plaidstallions.com/reboot/shop/
Amazon:https://amzn.to/3d9Q0AS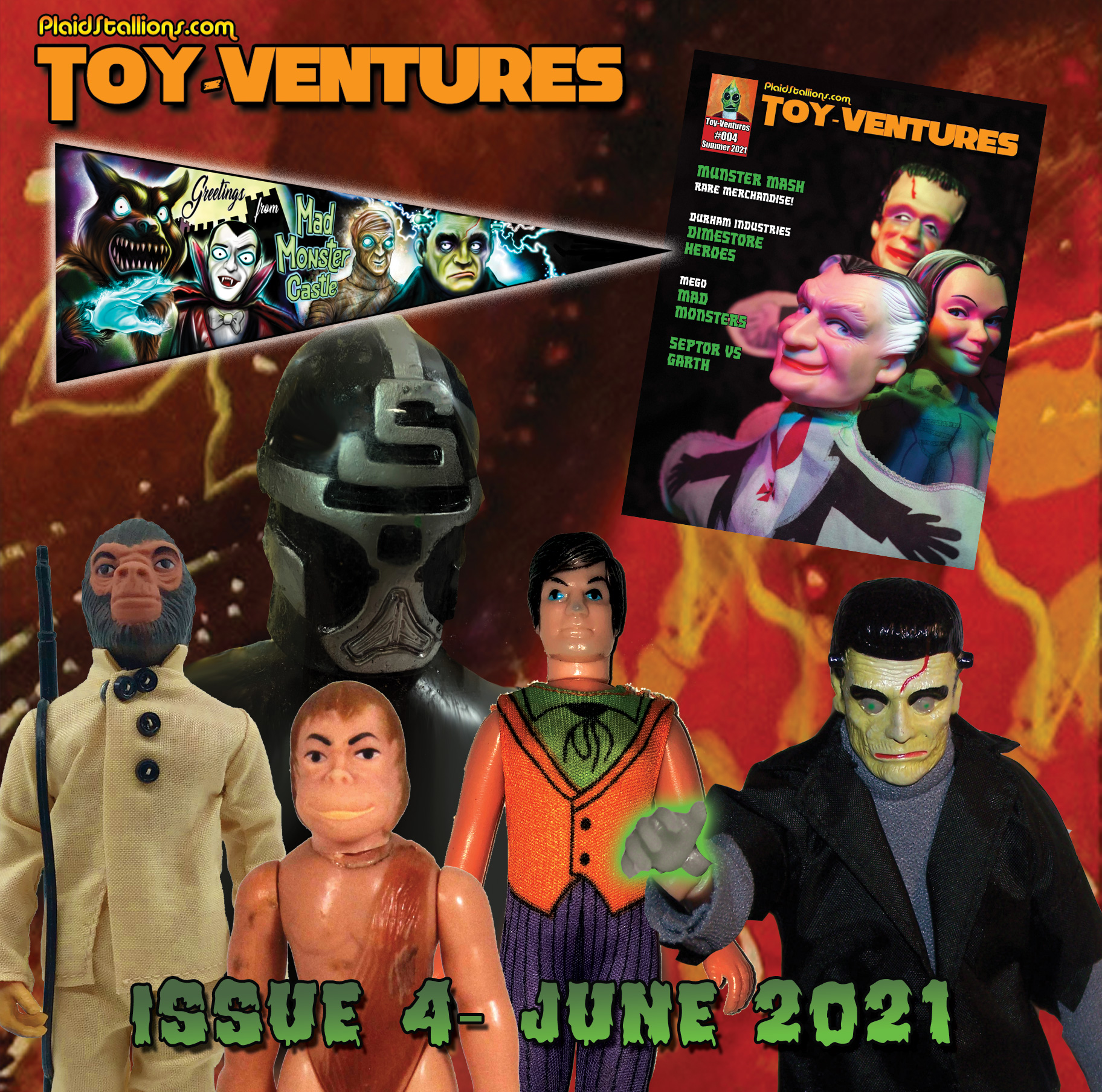 FACEBOOK GROUPS FROM PLAIDSTALLIONS

Pod Stallions is one of the most fun groups on Facebook. Toys, Comics, Movies, TV, it's all up for grabs and remember, you keep the glass!

Mego Knock Off Headquarters– The leading group discussing 70s Dime store knock-offs of Mego action figures, we talk vintage toys, not others. It's a fun group where we talk about Lincoln International, AHI, Tomland, and all those companies that never thought to put their name on things because….lawyers.