1982 Fleetwood Toys Catalog- BJ and The Bear, Fall Guy, Marvel

1982 Fleetwood Toys Catalog is very modest, a group of loose-leaf copies stapled together.

CHiPs was the major player for 1982, Fleetwood managed to get a lot of mileage out of the motorcycle cop goodness.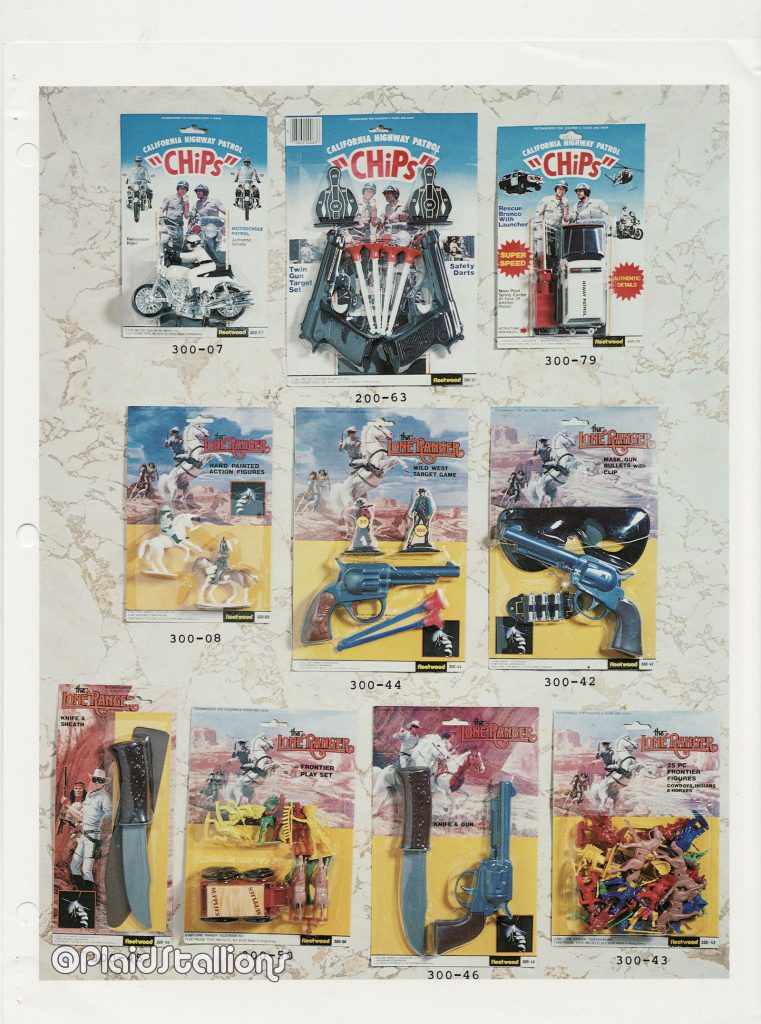 While Legend of the Lone Ranger wasn't a box office success, the character itself still sold toys. Fleetwood was able to create a variety of toys thanks to the abundant tooling available in Hong Kong for wild west toys.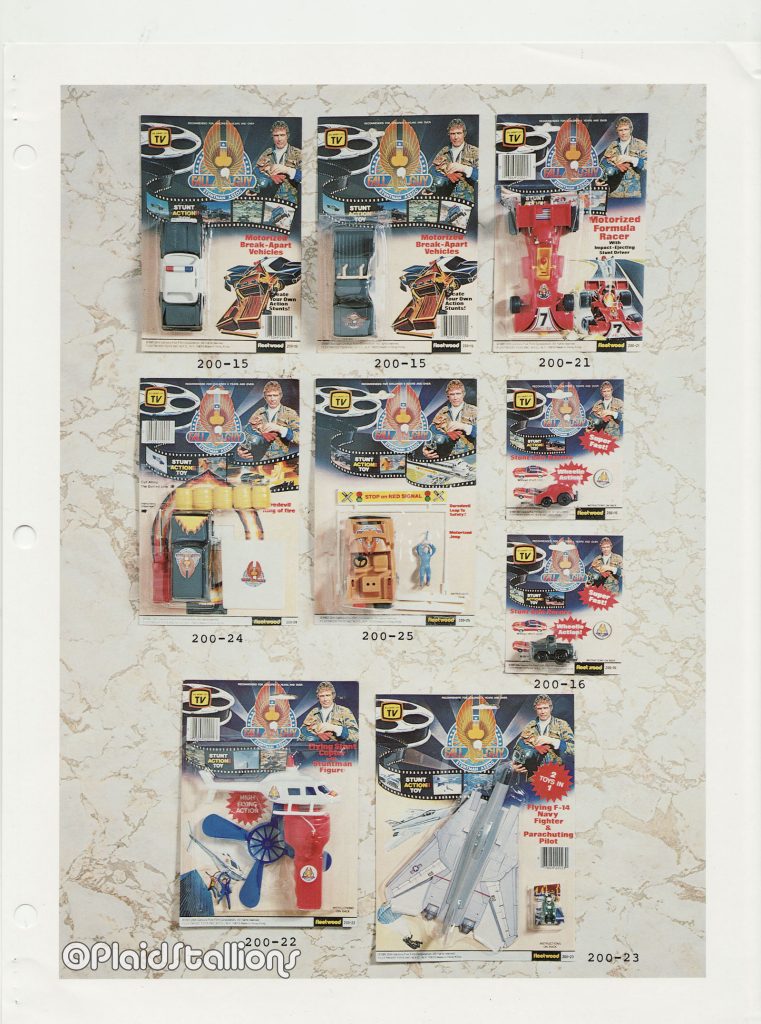 The adventures of Colt Seavers made for some terrific rack toy potential. The Fall Guy license allowed Fleetwood to sell anything.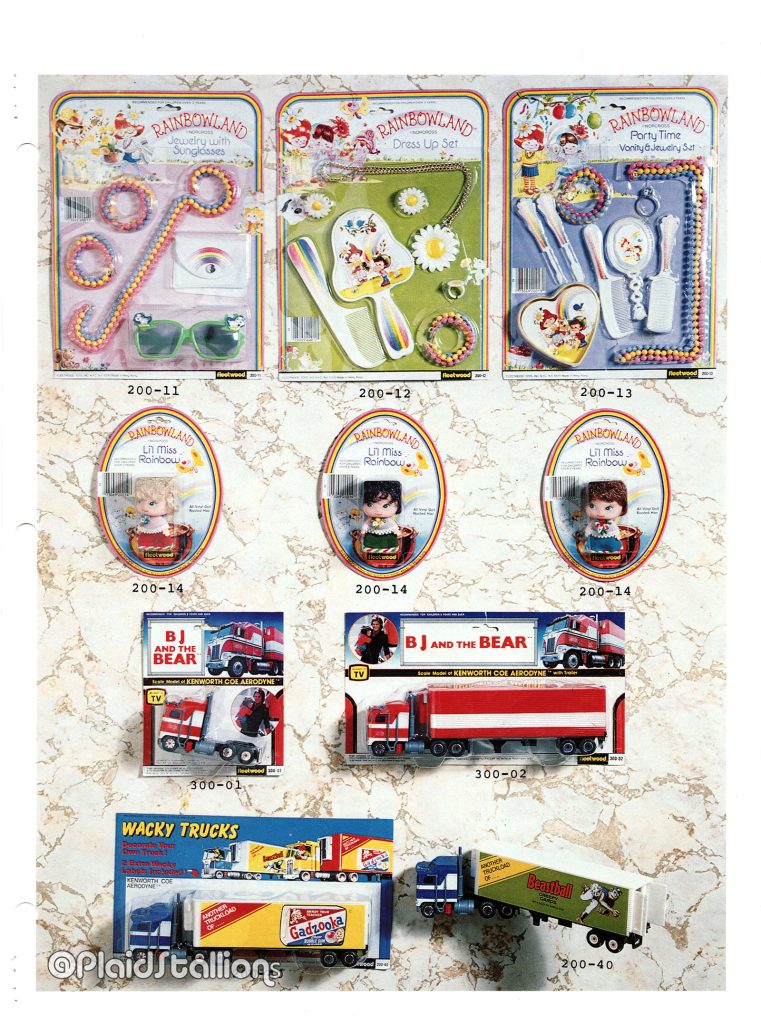 The Topps Wacky Trucks are amazing and I want a set.
Issue 6 of Toy-Ventures ships next week, order now from our shop and get a free Star Team Poster by legendary artist Dave Waugh!
Our newest book "Knock-Offs: Totally, Unauthorized Action Figures" is now available. It's 130 pages of bootleg goodness.
You can get this new book via the PlaidStallions Shop , On Amazon (Affiliate Link) or on eBay (eBay Link)
Our book Rack Toys, Cheap, Crazed Playthings is now available again! Order through our Affiliate Link
Order Rack Toys 2.0 Here through our Affiliate Link►https://amzn.to/3Bkm9z1
FACEBOOK GROUPS FROM PLAIDSTALLIONS

Pod Stallions is one of the most fun groups on Facebook. Toys, Comics, Movies, TV, it's all up for grabs and remember, you keep the glass!

Mego Knock Off Headquarters– The leading group discussing 70s Dime store knock-offs of Mego action figures, we talk vintage toys and not others. We know the difference between Astro Apes and Action Apeman! It's a really fun group where we talk about Lincoln International, AHI, Tomland, Bogi, Demo Man, Mortoy, and other generic greats.
Remco Energized Spider-Man