1980 Funstuf Toys Catalog- Aniforms Hulk-Frankenstein
1980 FunStuf Toys Catalog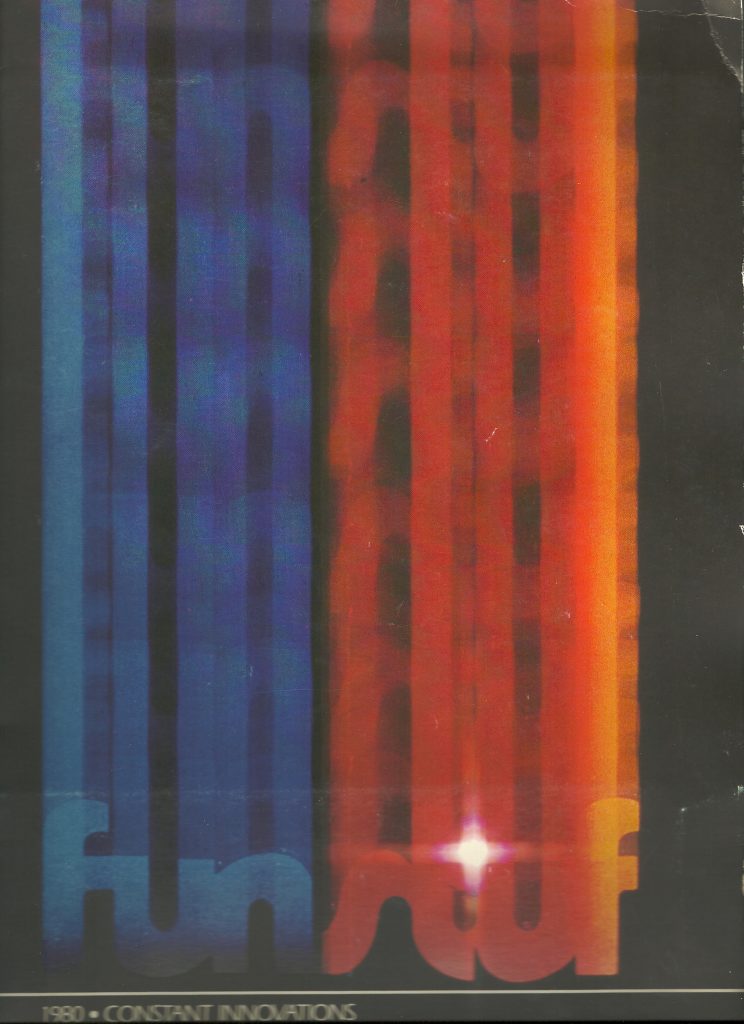 Naming a toy company "Funstuf" is a pretty bold statement, luckily the company more than lived up to it's namesake during the 1970s and 80s. During the late 1970s, the company was best known for it's "Aniforms' line of figures which were a unique concept that involved a rubber figure and an air pump.
Funstuff utilized the hot licenses of the day including the Marvel Superheroes, comic strip characters and the Universal Monsters and managed to create some very fondly remembered items.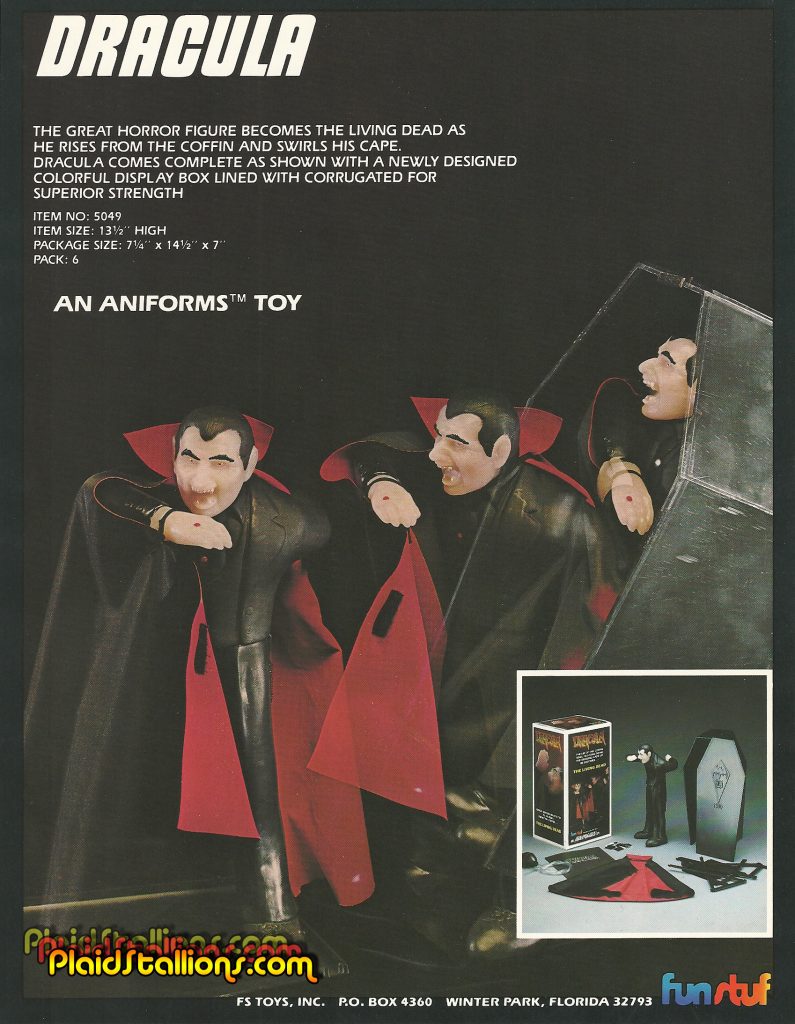 He's more "Grampa" than "Bela" but funstuf Dracula is a great looking toy.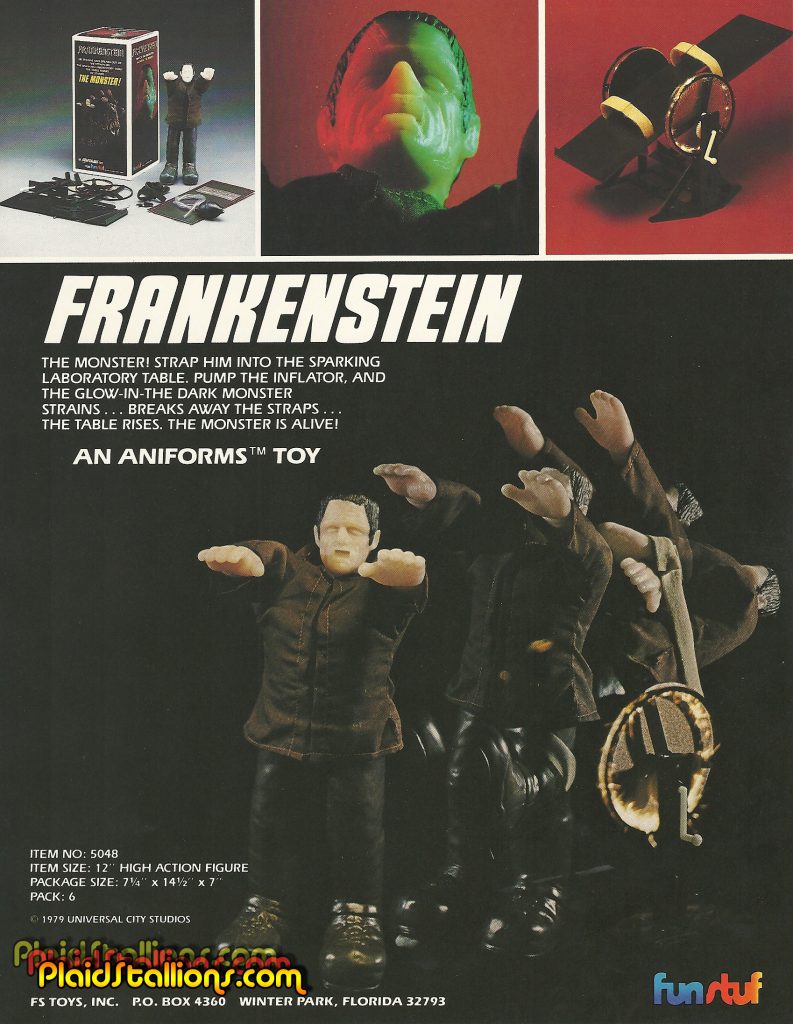 The Frankenstein Aniforms is a favourite among Monster collectors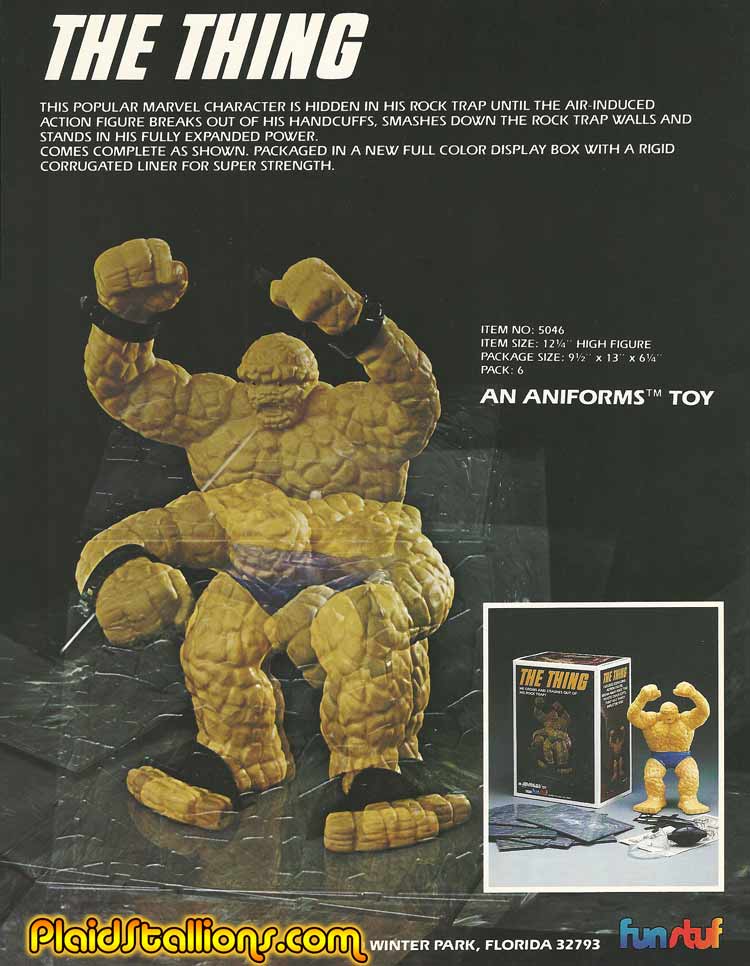 Can you believe that this is one of the very first figures ever produced of our blue eyed Benjy Grimm. Despite being a popular character for decades, he just didn't see much merchandising.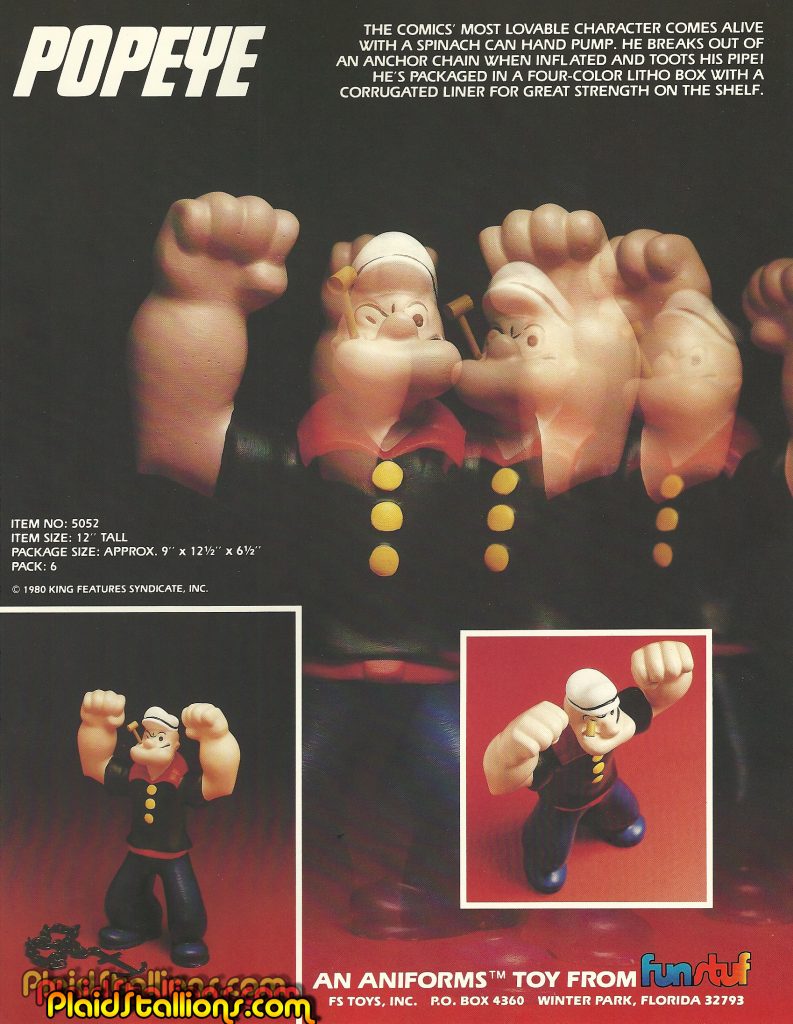 Popeye was likely included due to him having an upcoming major motion picture, Funstuf was wise to not make the figure look like Robin Williams.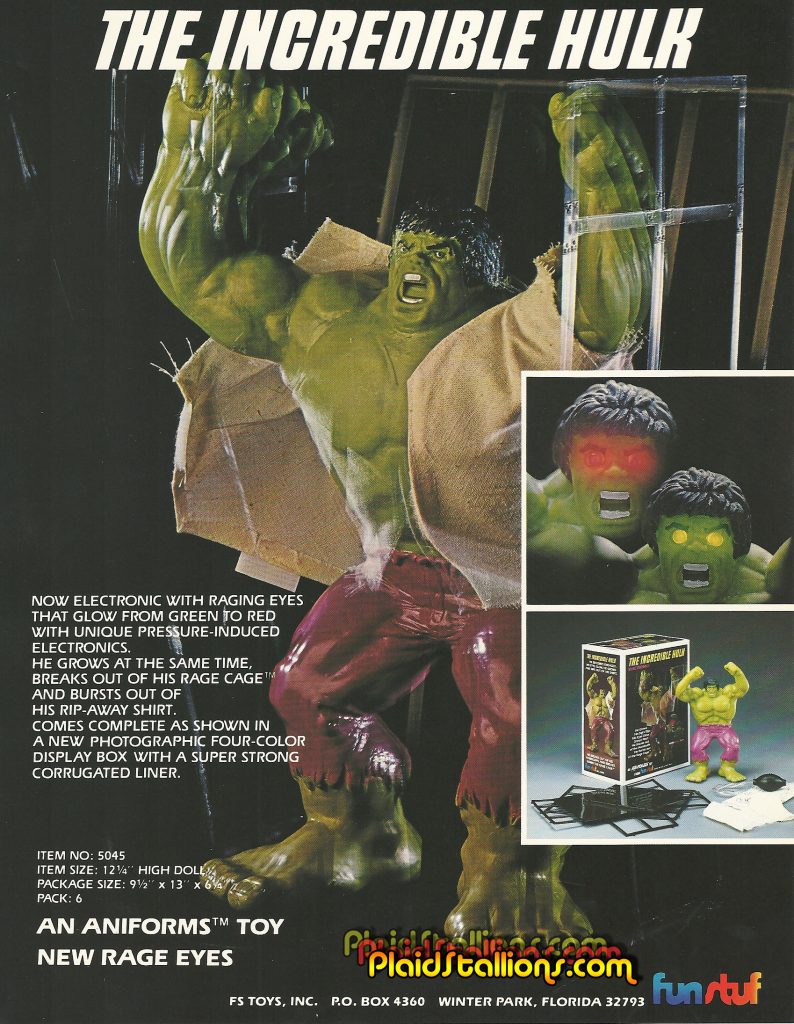 The Hulk was likely the best selling aniforms figure ever made seeing as he was still cresting on the popularity of his CBS TV series, 1980 saw the introduction of the creepy "Rage Eyes" on the figure. I have never seen this version in real life however.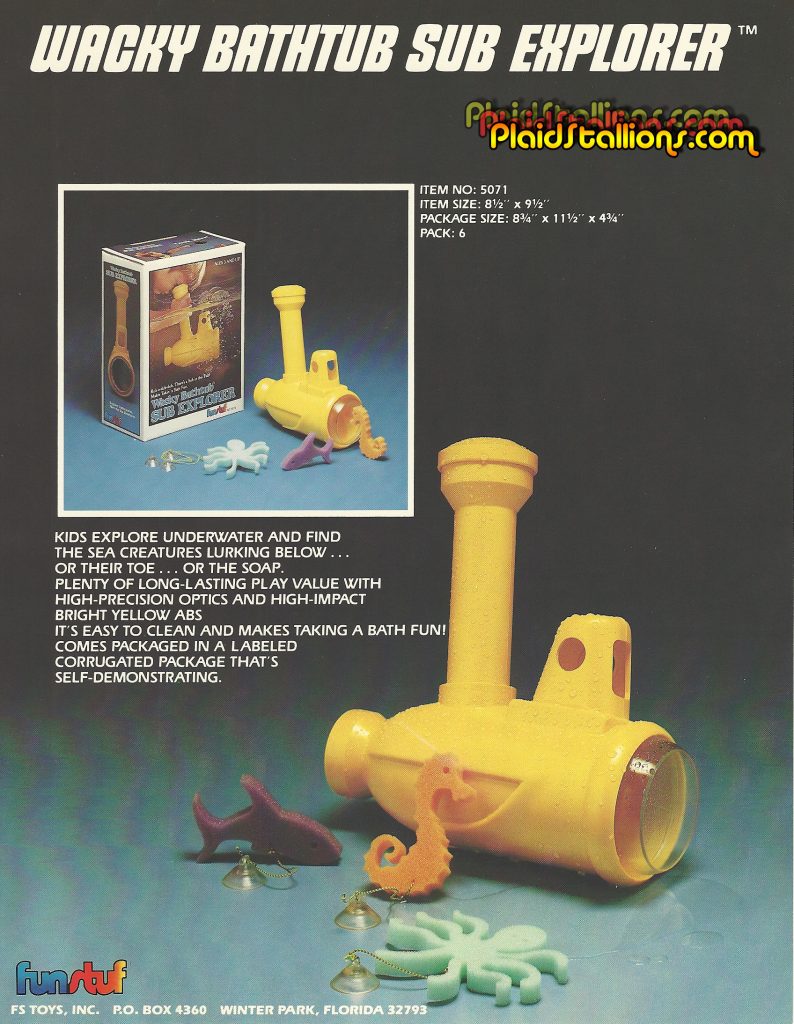 I kind of want this now, it would make my bathtime fun!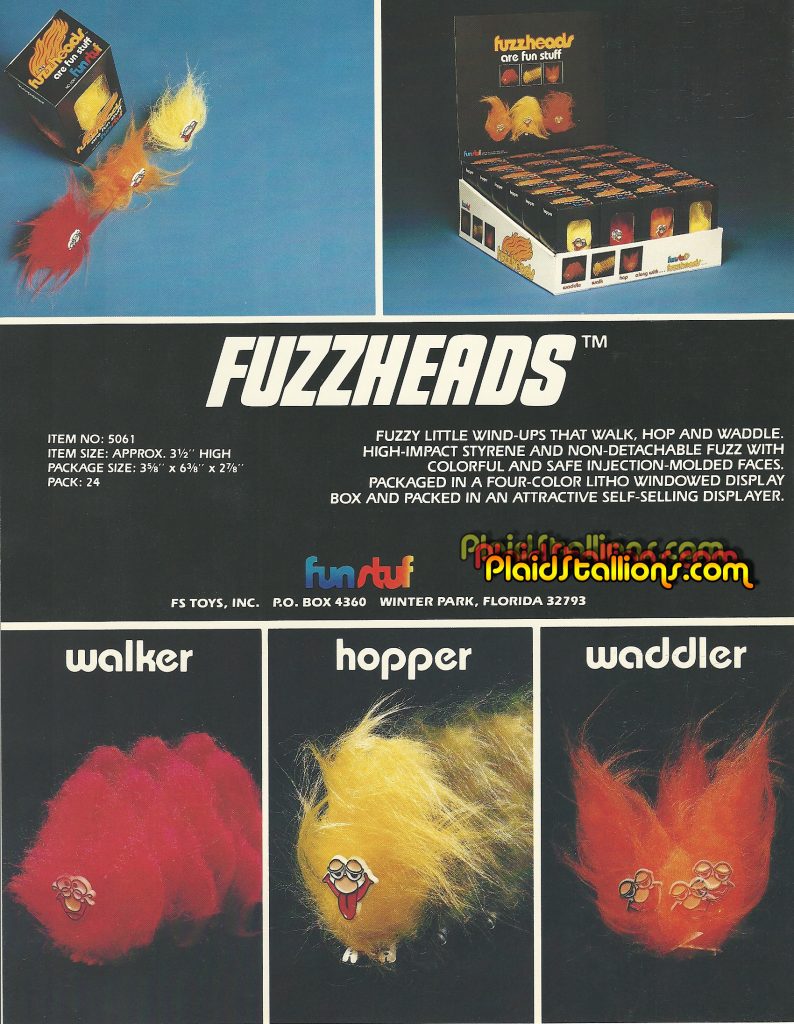 While I'm not sure the world needed walking Troll dolls, I also wouldn't be surprised if these sold really well.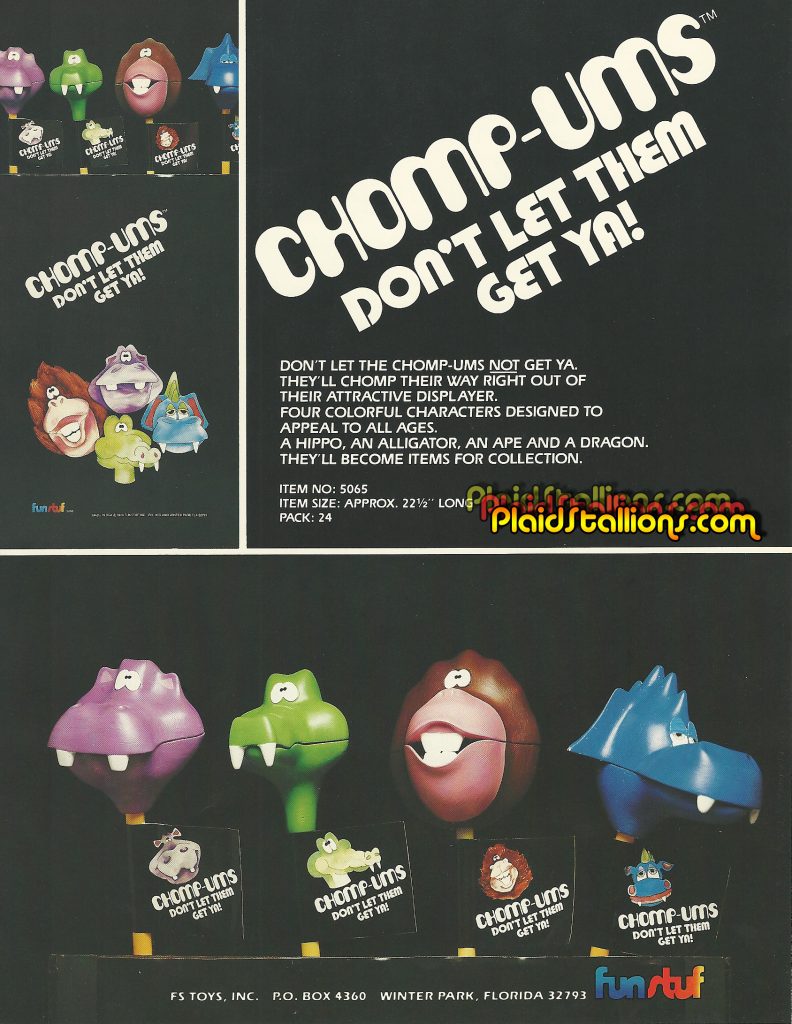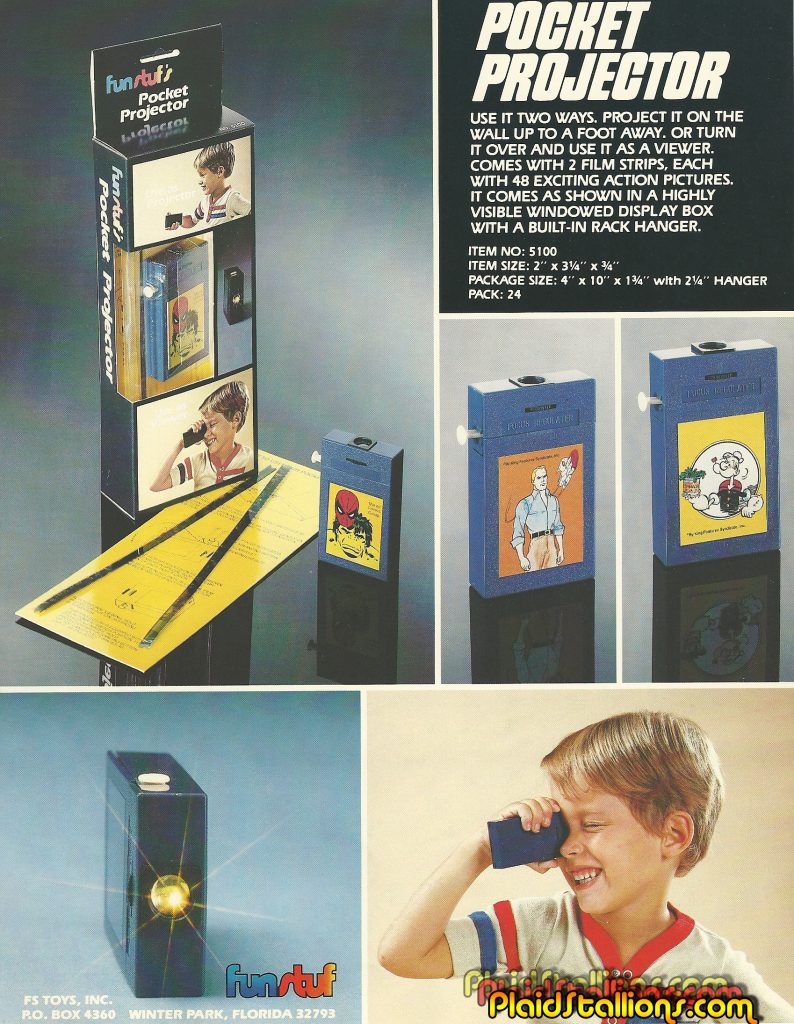 The pocket projector is one of those things that would likely amuse the hell out of me as an adult, let alone as a kid.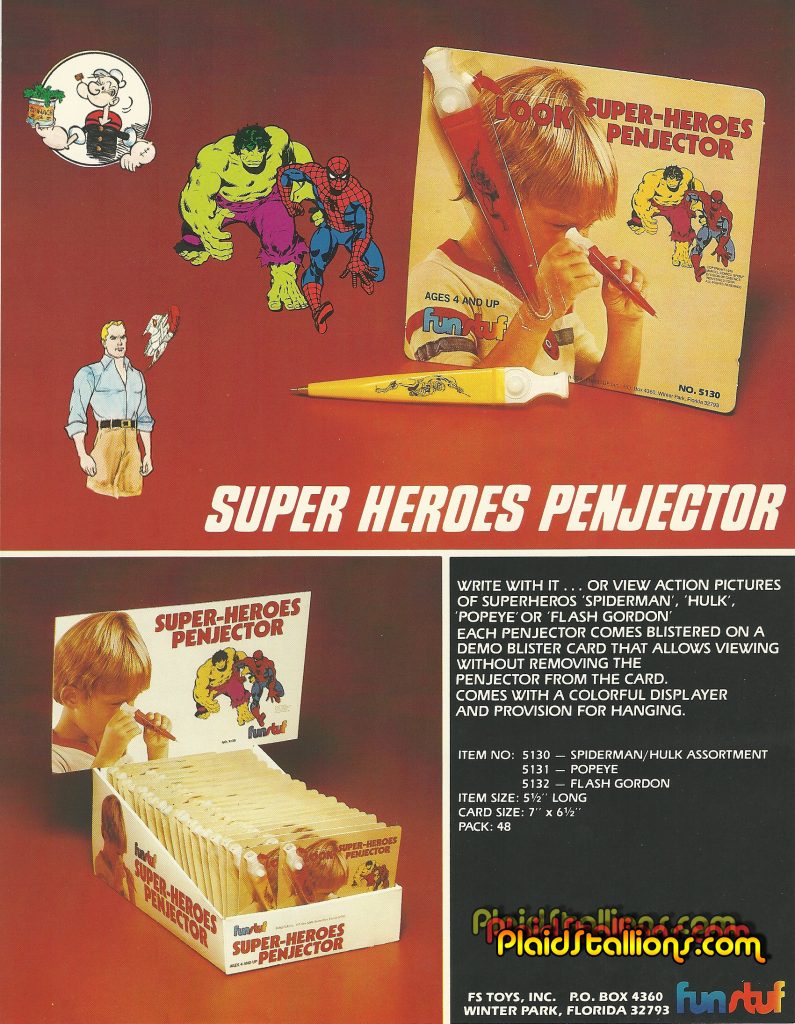 Penjector- Not quite a pen, not quite a projector. Nice to see Flash Gordon though..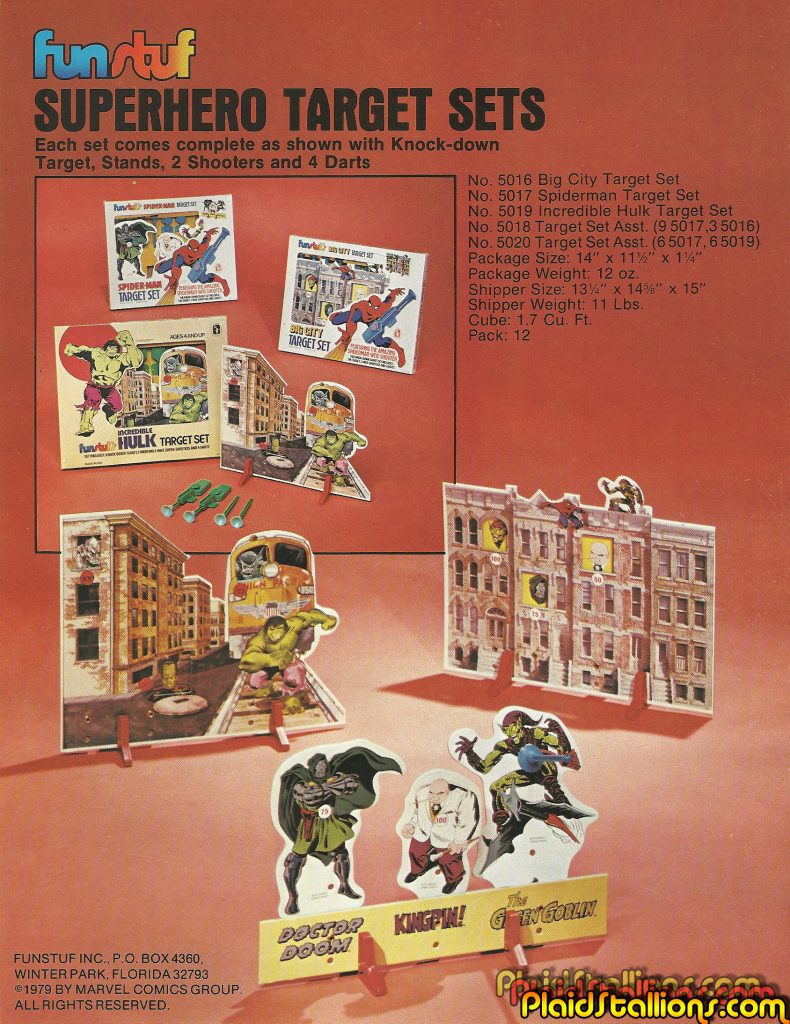 These target sets seem to be spun off from the webshooters that funstuf marketed for much of the 1970s.
Our book Rack Toys, Cheap, Crazed Playthings is now available again and if you order through our Amazon Affiliate link, it helps the site as well!
Order Rack Toys 2.0 Through our Affiliate Link Here►https://amzn.to/3Bkm9z1
Our magazine Toy-Ventures is available to order right now
PS Store: https://plaidstallions.com/reboot/shop/
Follow PlaidStallions on Social Media:
Twitter ► https://bit.ly/2UzxQ5q
Facebook ► https://bit.ly/3mfY73R
Instagram ►https://bit.ly/3yZ3kAV
Website ► https://bit.ly/3yZ3kAV
Toy-Ventures Magazine is our newest creation, an old-school print magazine about vintage toys! Professionally laid out and written, each issue is brimming with obscure and rare toys from companies such as Mego, Kenner, Remco, AHI, and much more. Monsters, Superheroes, Adventurers, Knock Offs, Apes, and so much more, it's in Toy-Ventures.
Toy-Ventures Issue 5 is available now:
Ebay: https://ebay.us/XSS1X7
Plaid Stallions Store: https://plaidstallions.com/reboot/shop/
Amazon:https://amzn.to/3d9Q0AS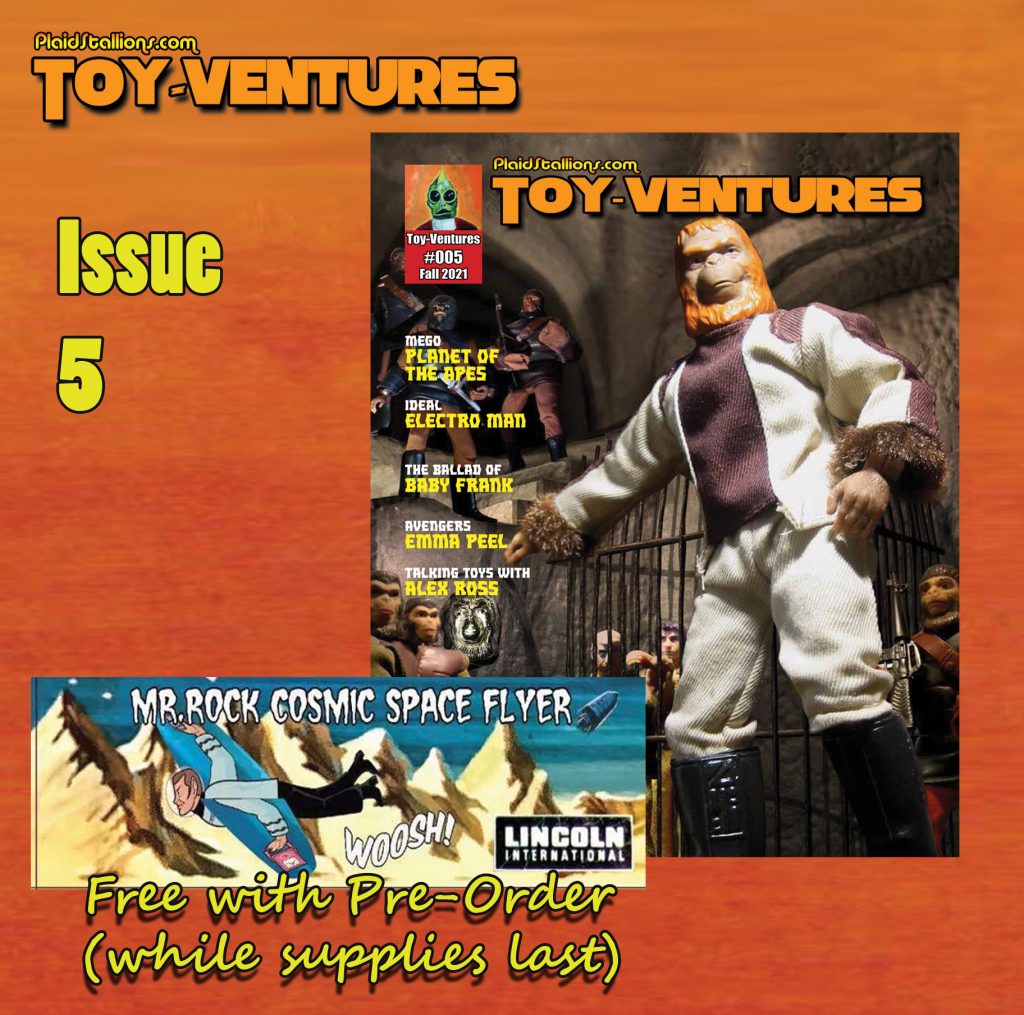 FACEBOOK GROUPS FROM PLAIDSTALLIONS

Pod Stallions is one of the most fun groups on Facebook. Toys, Comics, Movies, TV, it's all up for grabs and remember, you keep the glass!

Mego Knock Off Headquarters– The leading group discussing 70s Dime store knock-offs of Mego action figures, we talk vintage toys and not others. We know the difference between Astro Apes and Action Apeman! It's a really fun group where we talk about Lincoln International, AHI, Tomland, Bogi, Demo Man, Mortoy, and other generic greats.