1979 Toys R Us Catalog Gallery
From our video this week, here is the 1979 Toys R Us Catalog in it's full-colour glory. This wonderful time warp of a publication really encapsulates the late 1970s toy and pop culture crazes. Starting of course with Mork Mania, the popularity of "Mork and Mindy" spawned some really fun merchandise from Mattel and others. I had that Mork doll with the (recycled Big Jim) back pack as a kid. Mork came boxed upside down, which was clever for the time.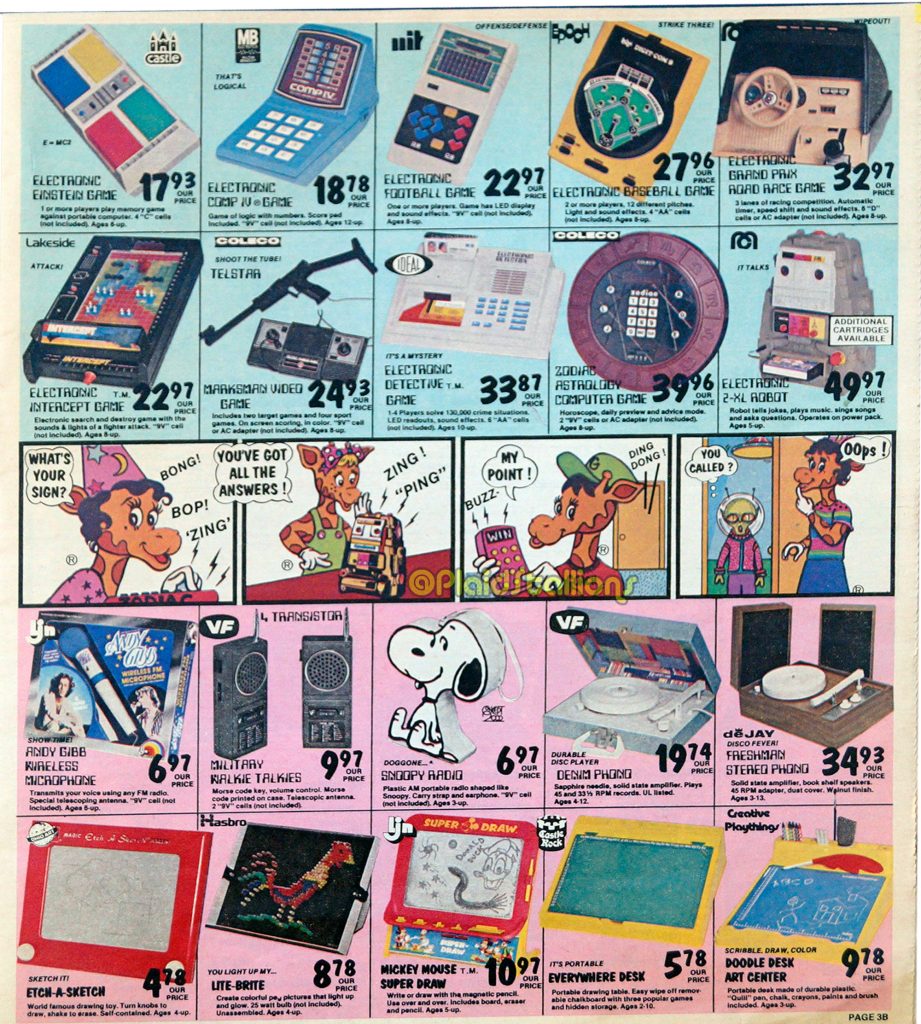 Mego's 2-XL cost $50 back then but was a surprise hit for the world's greatest toy company.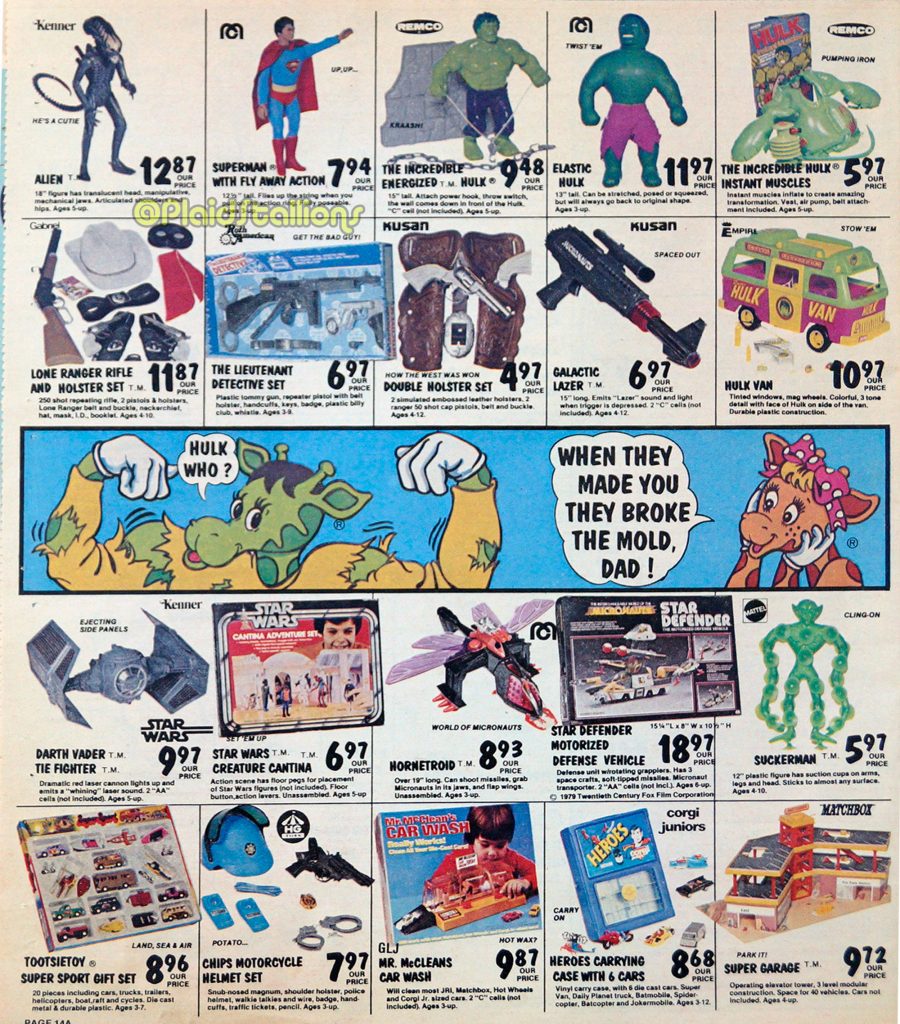 This is probably my favourite page in this Toys R Us Catalog, it's got a lot of stuff I drooled over. Mego Superman, Kenner Alien, Mego Micronauts and the Elastic Hulk? I'll take ten of each. I really want an adult version of those Hulk muscles for the beach this year.
c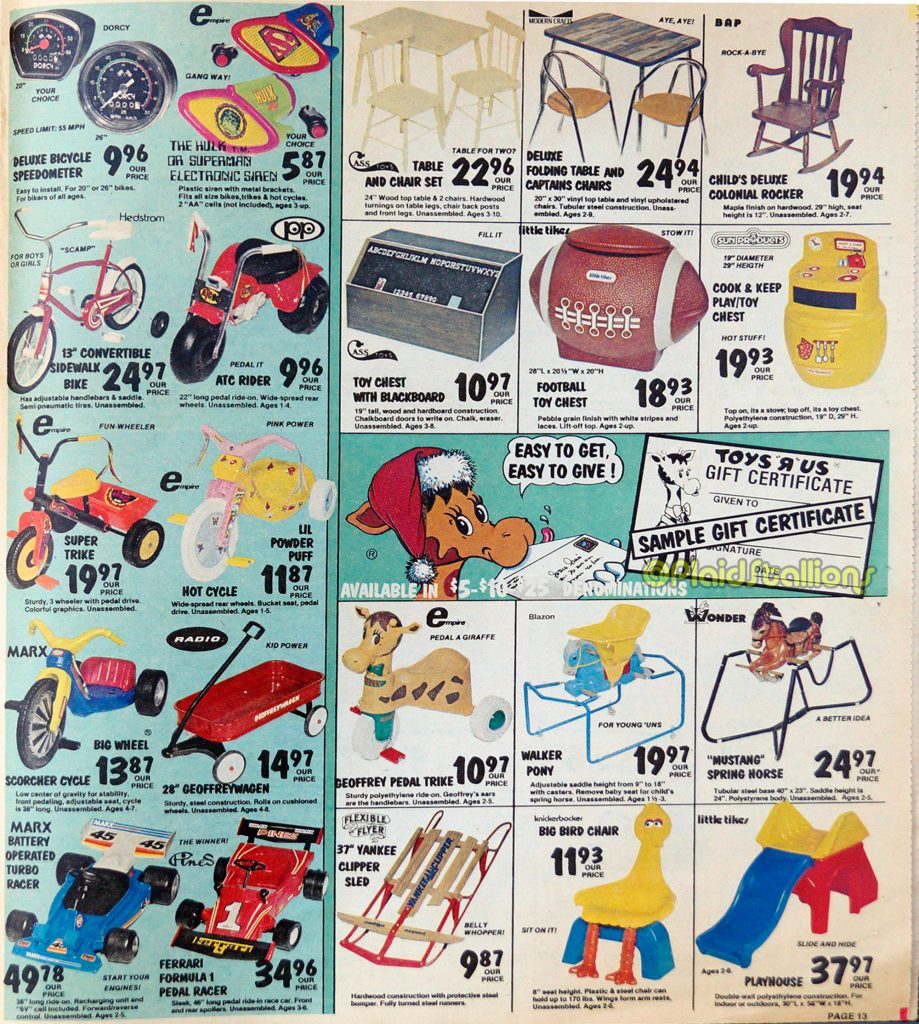 That Big Bird chair is freaking me out.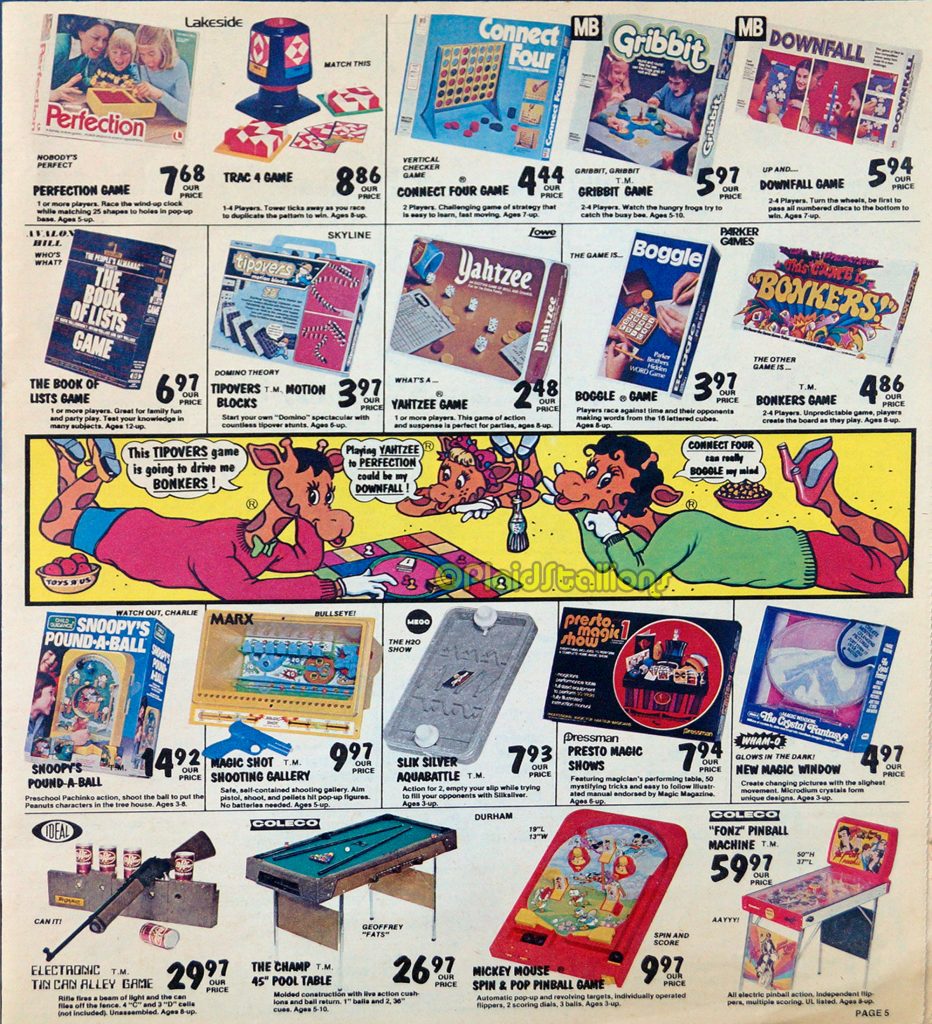 I don't ever want to play "Snoopy's Pound-A-Ball" if it's anything like when my dog jumps in my lap.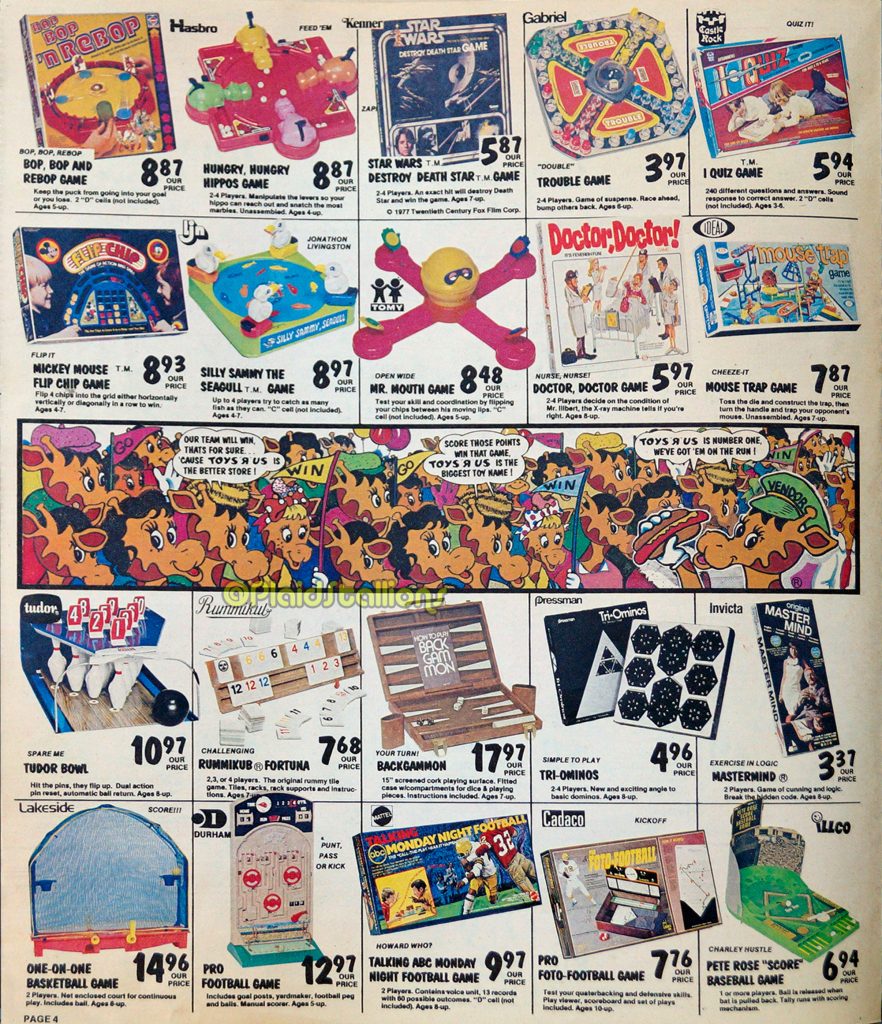 The ABC football game had the real voice of Howard Cossel, for ten bucks more you could get it without his voice.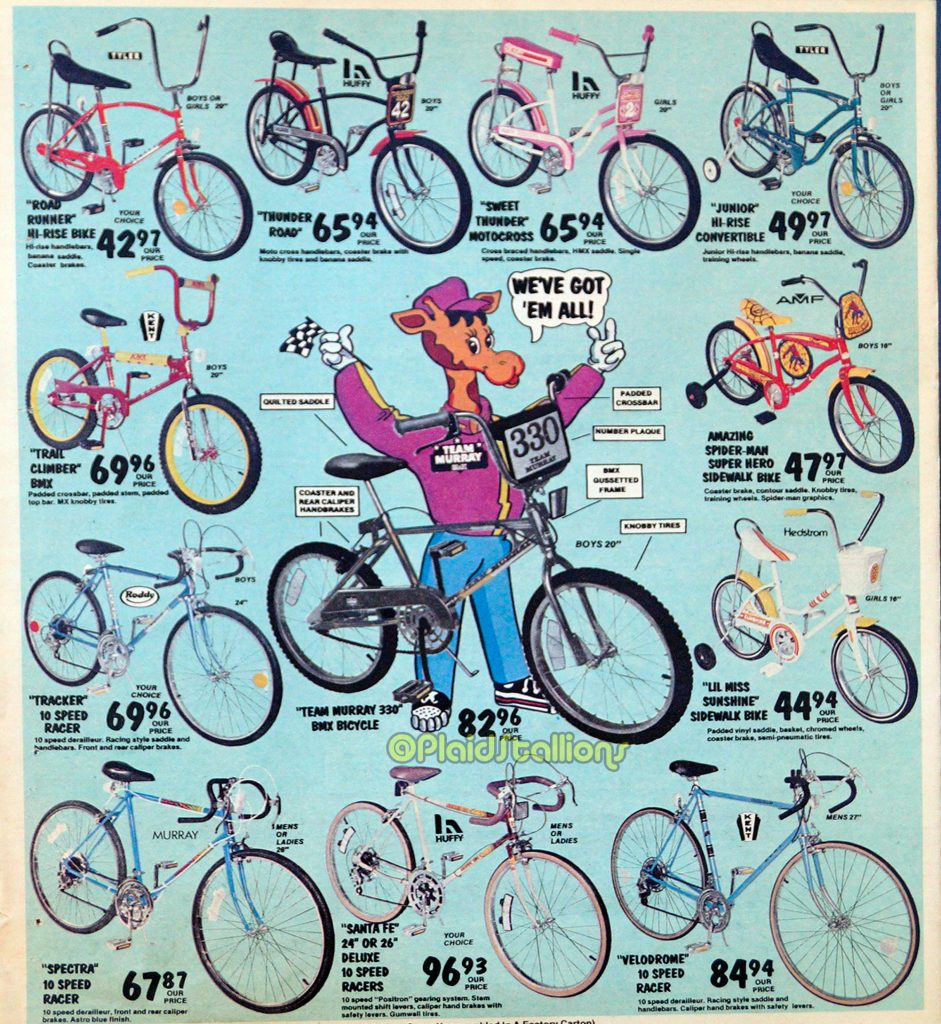 That Spider-Man bike is awesome sauce.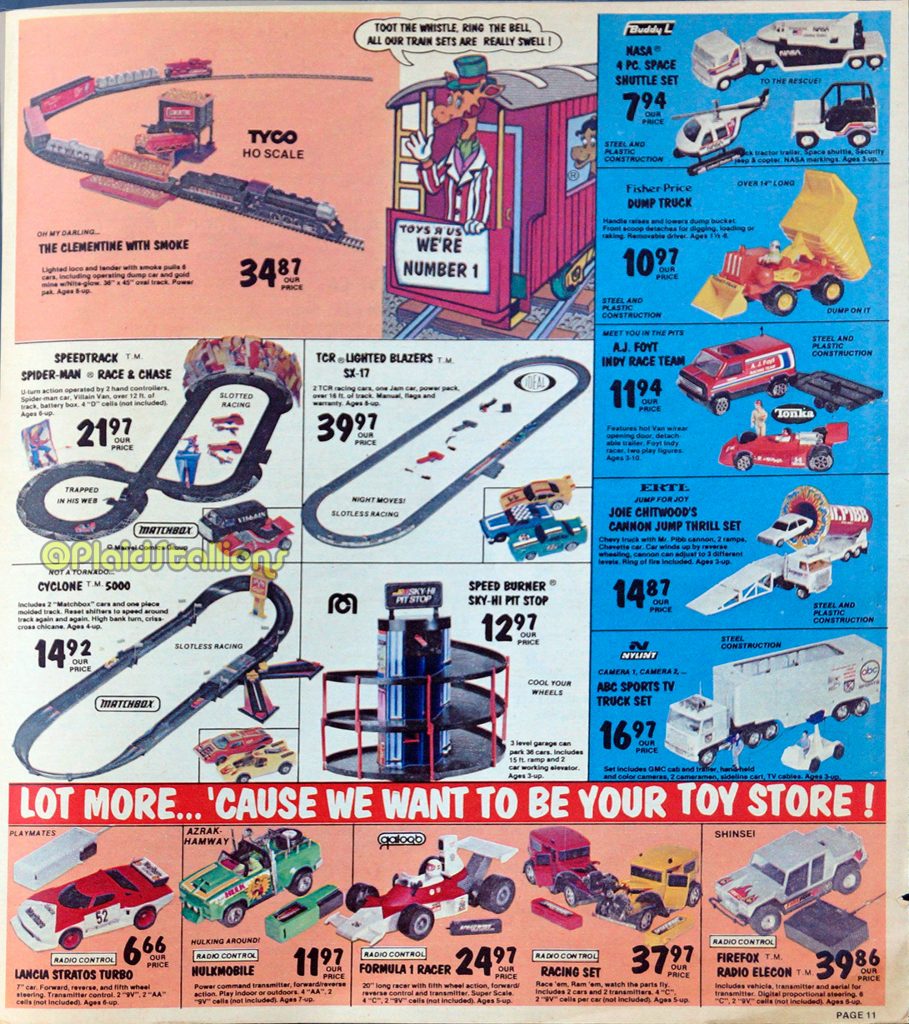 I am not familiar with that Matchbox Spider-Man Race track. Speed Burners was Mego's attempt to get some Hot Wheels action. The radio-controlled Hulk Mobile is by one of our favourite toy companies here, Azrak-Hamway.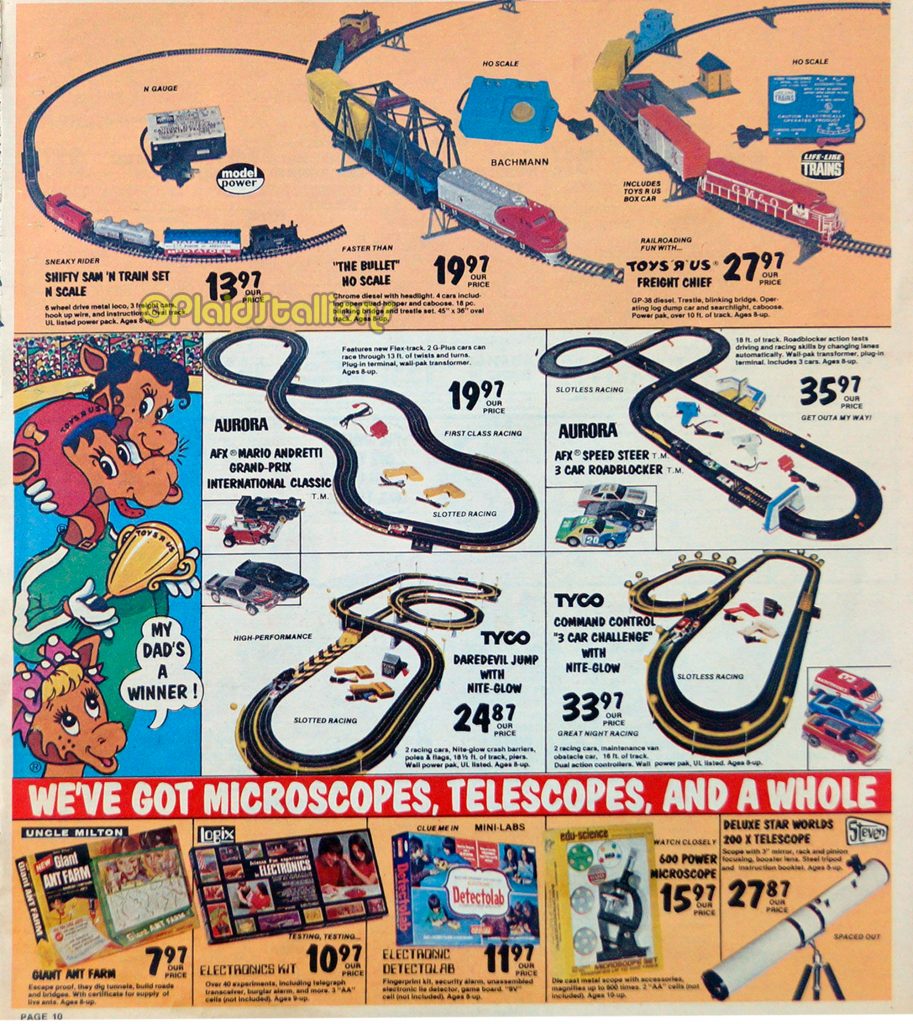 i'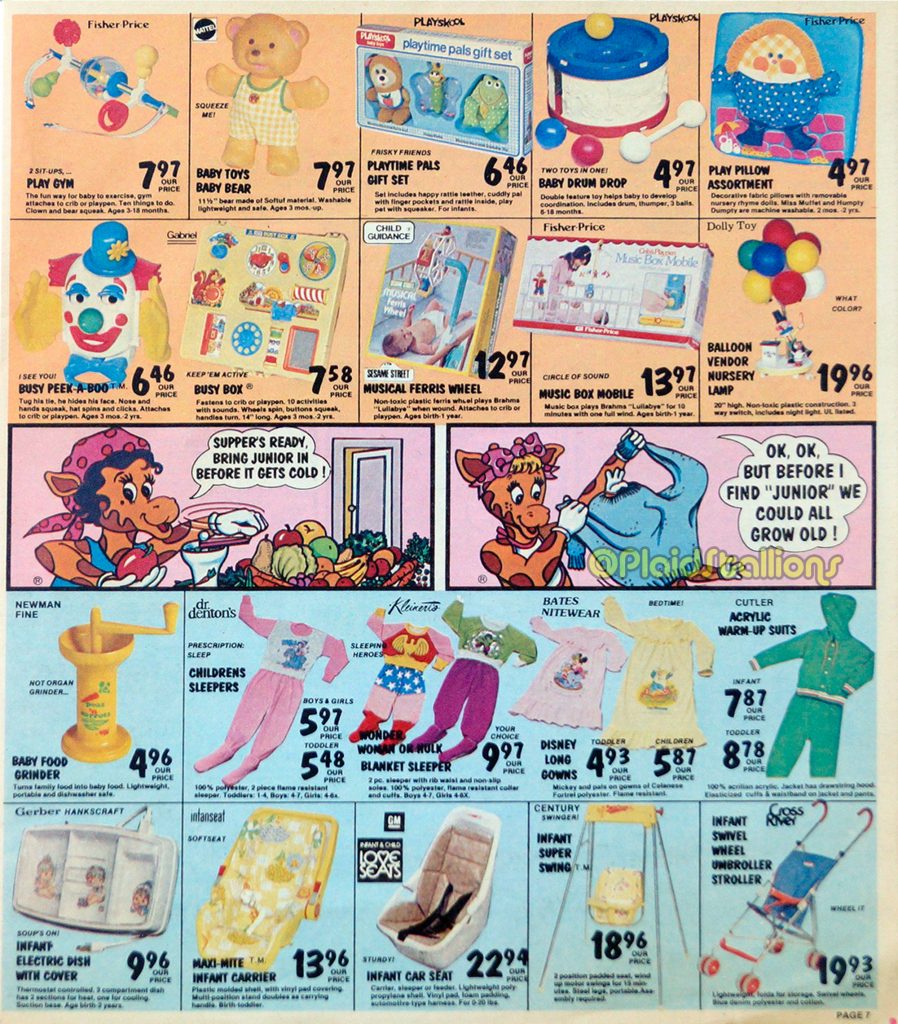 Those pyjamas really show that in 1979, if they made it, they slapped the Incredible Hulk on it.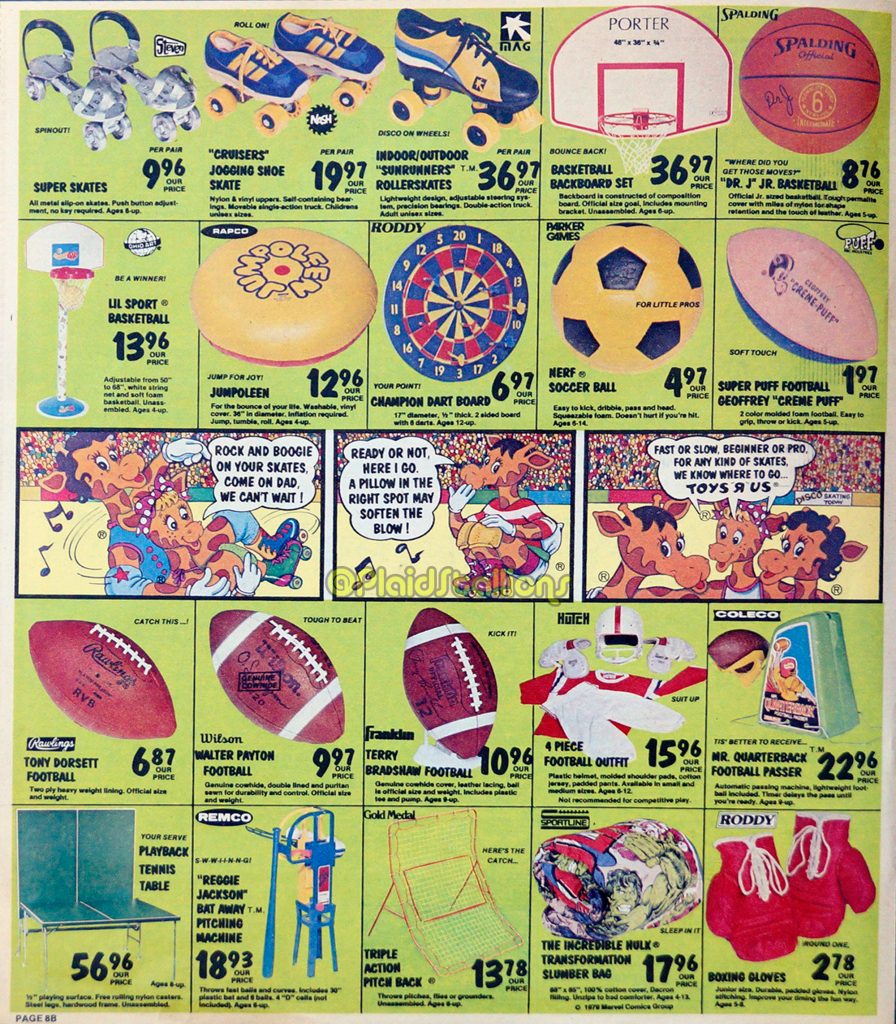 Remco's Reggie Jackson Bat Away was a big seller for the company.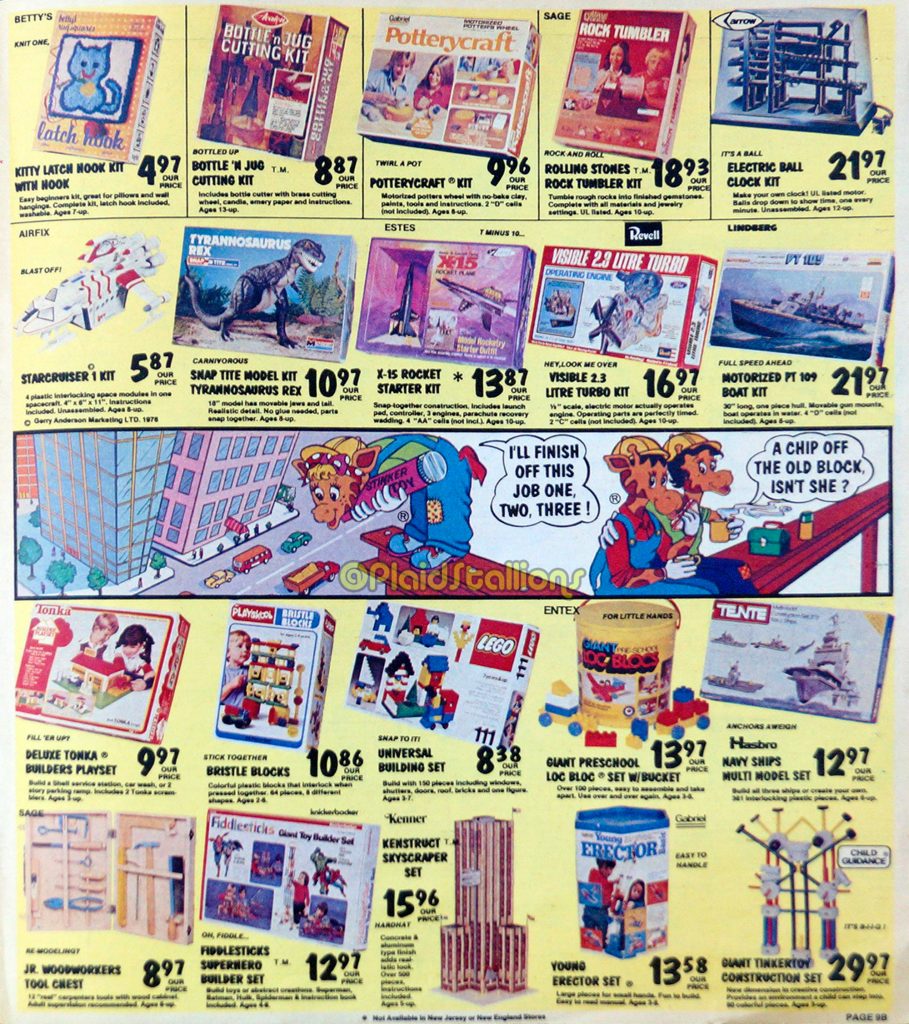 Star Cruiser 1 was supposed to be a network TV spin-off of Space:1999 that never got off the ground. The model, however, sold for years after. The Superheroes Fiddlesticks set is a regular subject of emails here, people can never remember its name.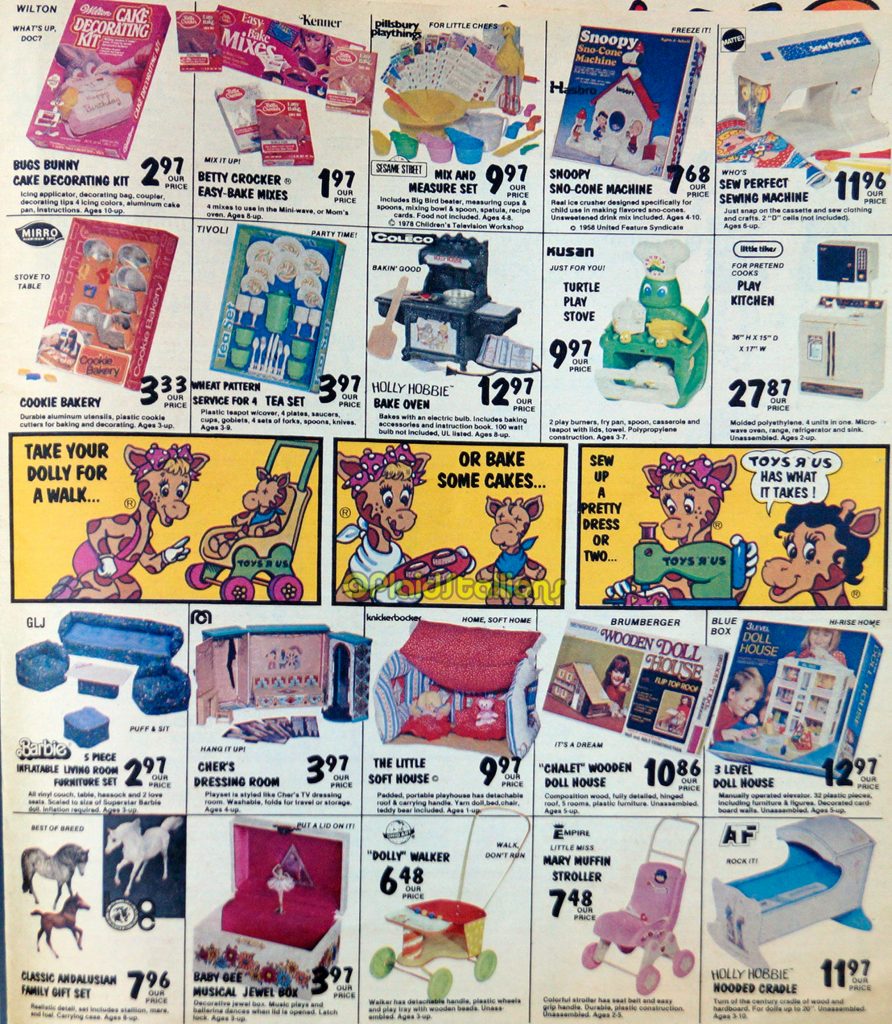 p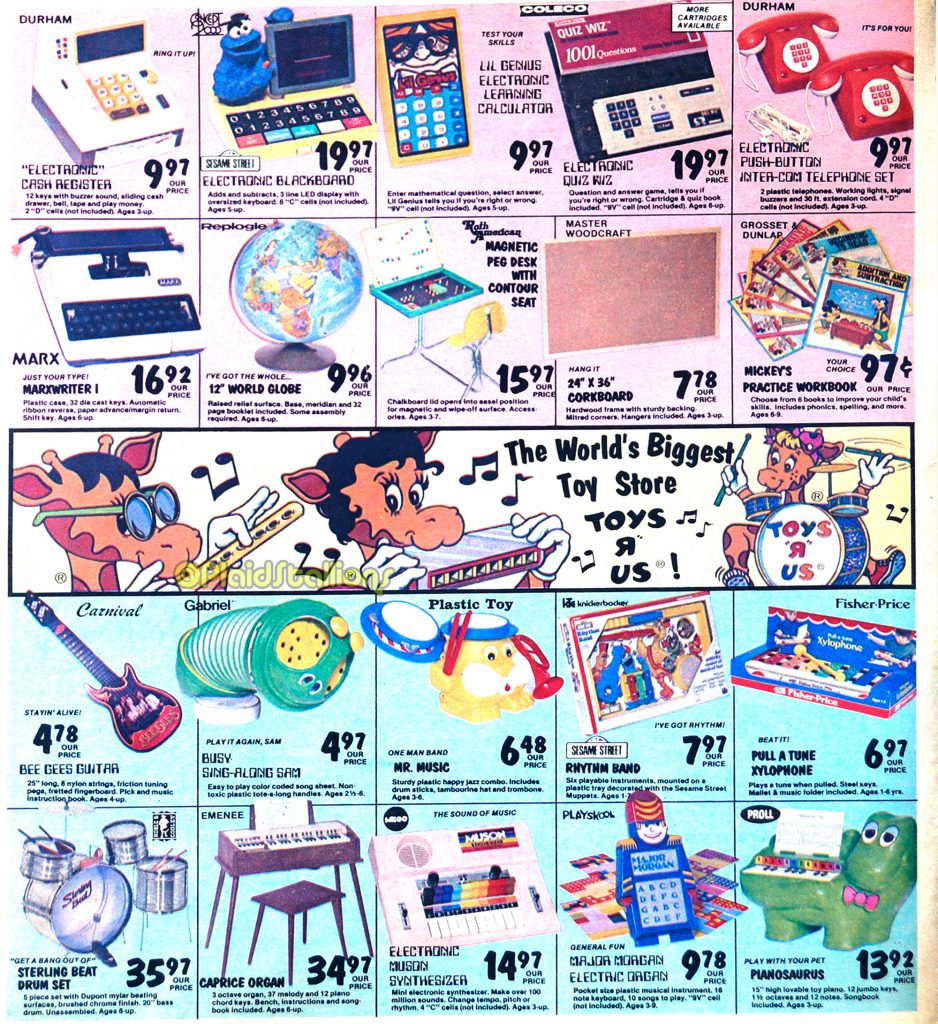 p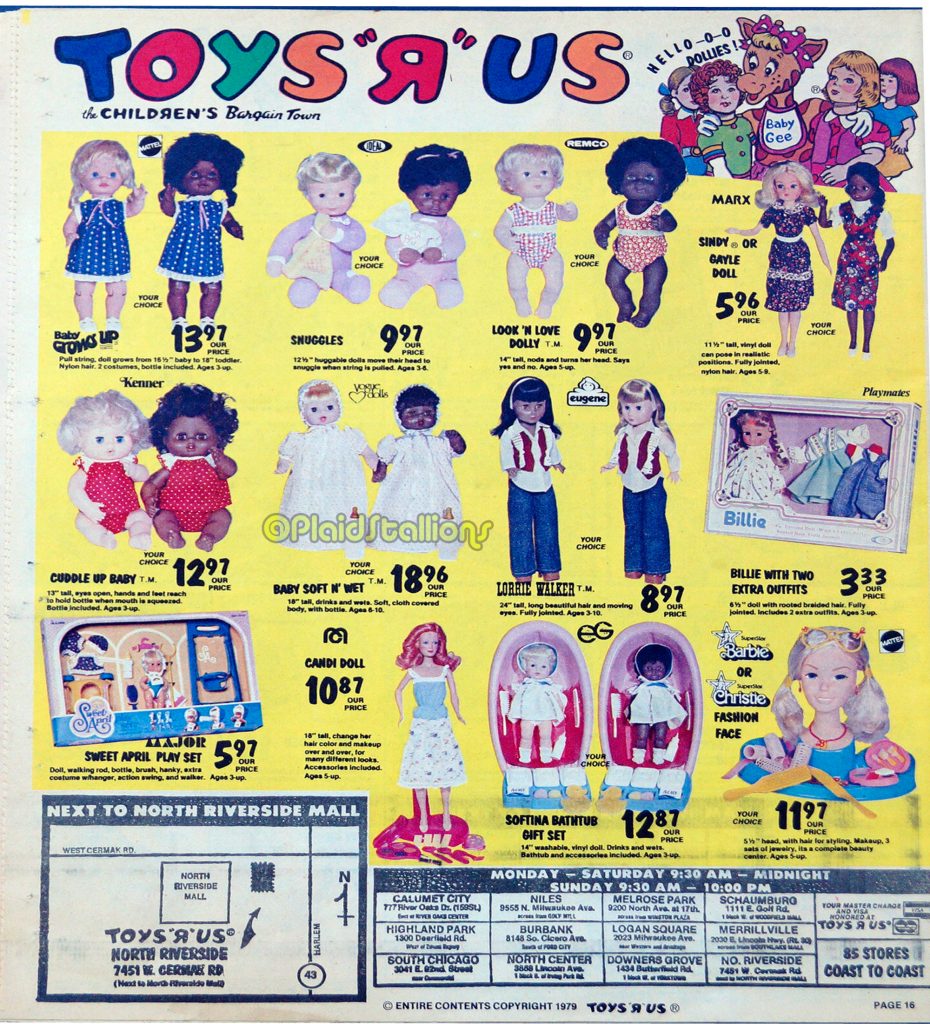 We hope you've enjoyed this look at the 1979 Toys R Us Catalog, look for updates like this in the very near future.
We have a new book out called "Knock-Offs: Totally Unauthorized Action Figures" it's a 132-page tribute to bootleg toys.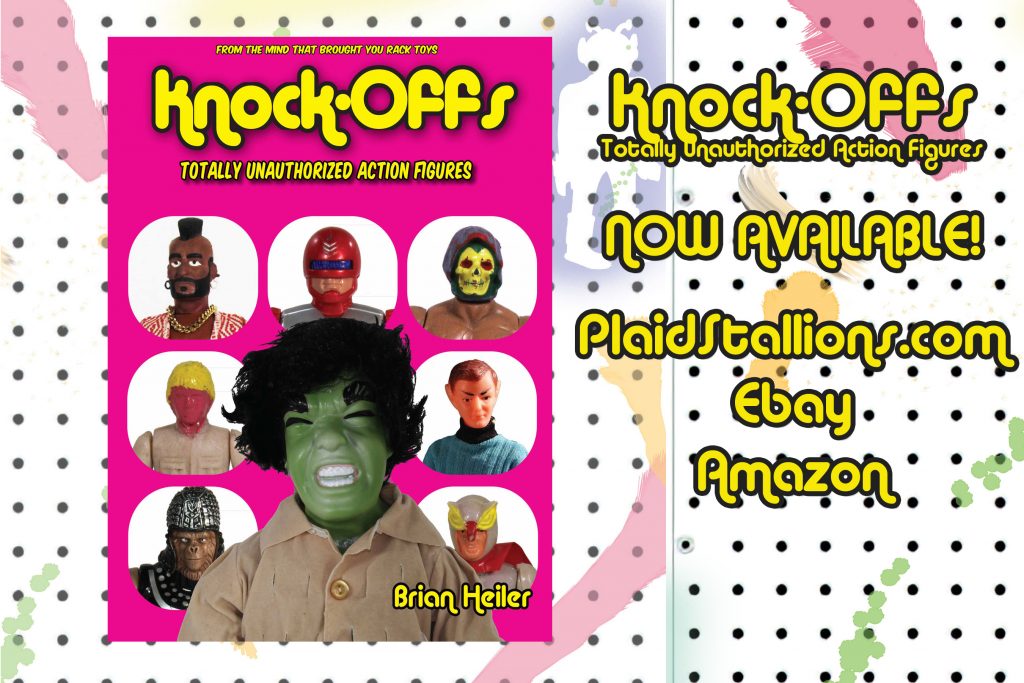 You can get this new book via the PlaidStallions Shop , On Amazon (Affiliate Link) or on eBay (eBay Link)
Our book Rack Toys, Cheap, Crazed Playthings is now available again! Order through our Affiliate Link
Order Rack Toys 2.0 Here through our Affiliate Link►https://amzn.to/3Bkm9z1
Toy-Ventures Magazine is our newest creation, an old-school print magazine about vintage toys! Professionally laid out and written, each issue is brimming with obscure and rare toys from companies such as Mego, Kenner, Remco, AHI, and much more. Monsters, Superheroes, Adventurers, Knock Offs, Apes, and so much more, it's in Toy-Ventures.
Toy-Ventures Issue 5 is available now:
Ebay: https://ebay.us/XSS1X7
Plaid Stallions Store: https://plaidstallions.com/reboot/shop/
Amazon Affilitate Link:https://amzn.to/3d9Q0AS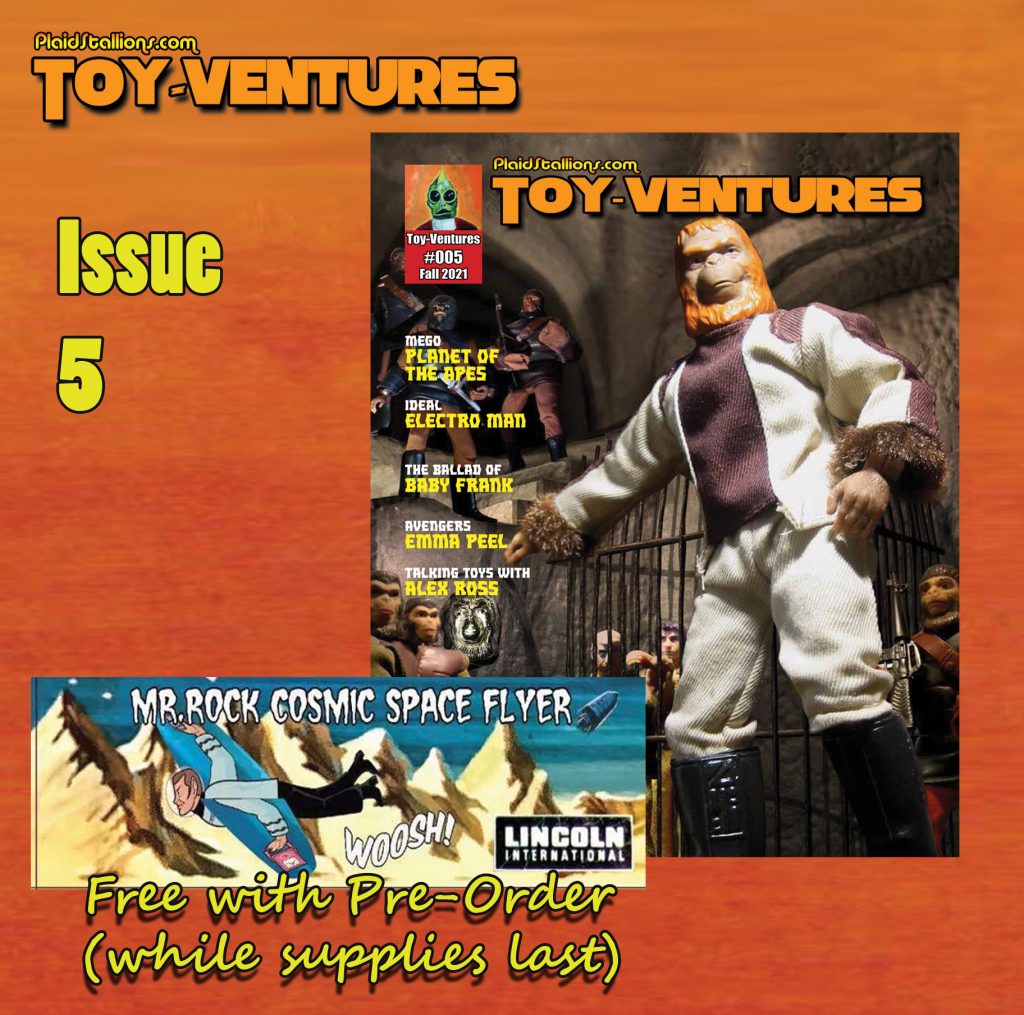 FACEBOOK GROUPS FROM PLAIDSTALLIONS

Pod Stallions is one of the most fun groups on Facebook. Toys, Comics, Movies, TV, it's all up for grabs and remember, you keep the glass!

Mego Knock Off Headquarters– The leading group discussing 70s Dime store knock-offs of Mego action figures, we talk vintage toys and not others. We know the difference between Astro Apes and Action Apeman! It's a really fun group where we talk about Lincoln International, AHI, Tomland, Bogi, Demo Man, Mortoy, and other generic greats.