1978 Kenner Star Wars Catalog
1978 Kenner Star Wars Catalog
If you were a kid under ten in the late seventies, you witnessed one of the toy industry's biggest game changers, the Kenner Star Wars line. Even though it was late for Christmas of '77, Kenner came out with both barrels blazing the following year, utilizing their master toy license to the maximum with pages of product that made my seven-year-old heart flutter.
Click on the images below to be transported again to the 1978 Kenner Star Wars offerings: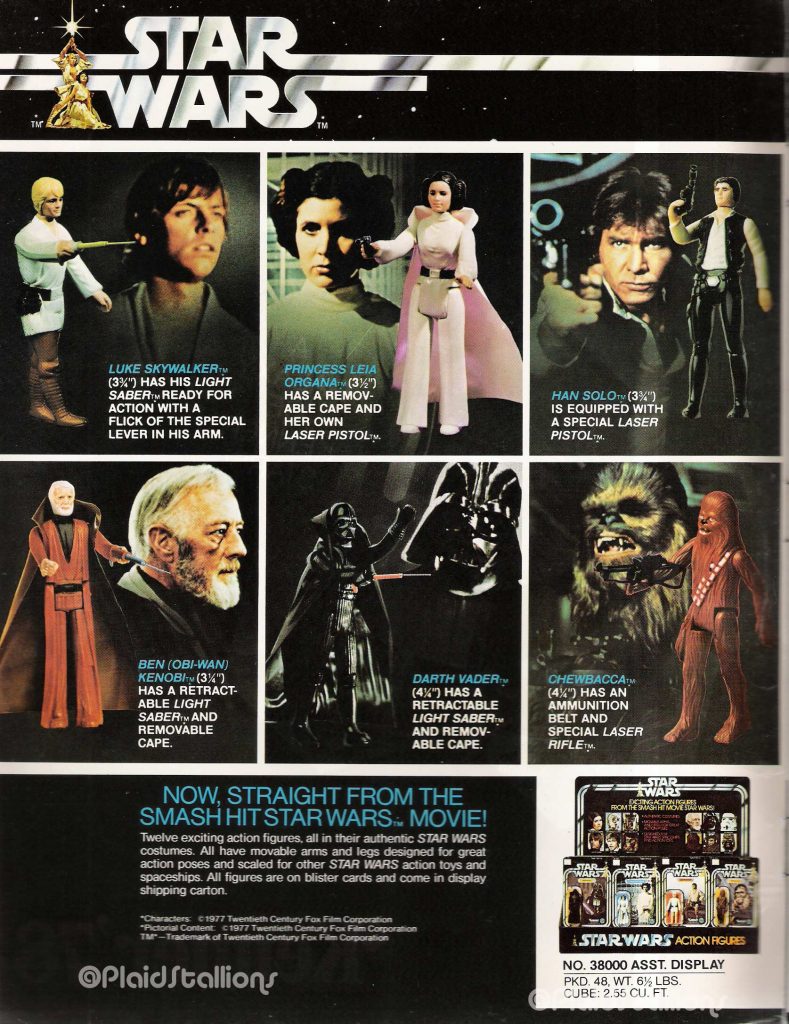 Even though I'm what you consider a SW dabbler at best, even I can't resist that wonderful counter display. SWOON!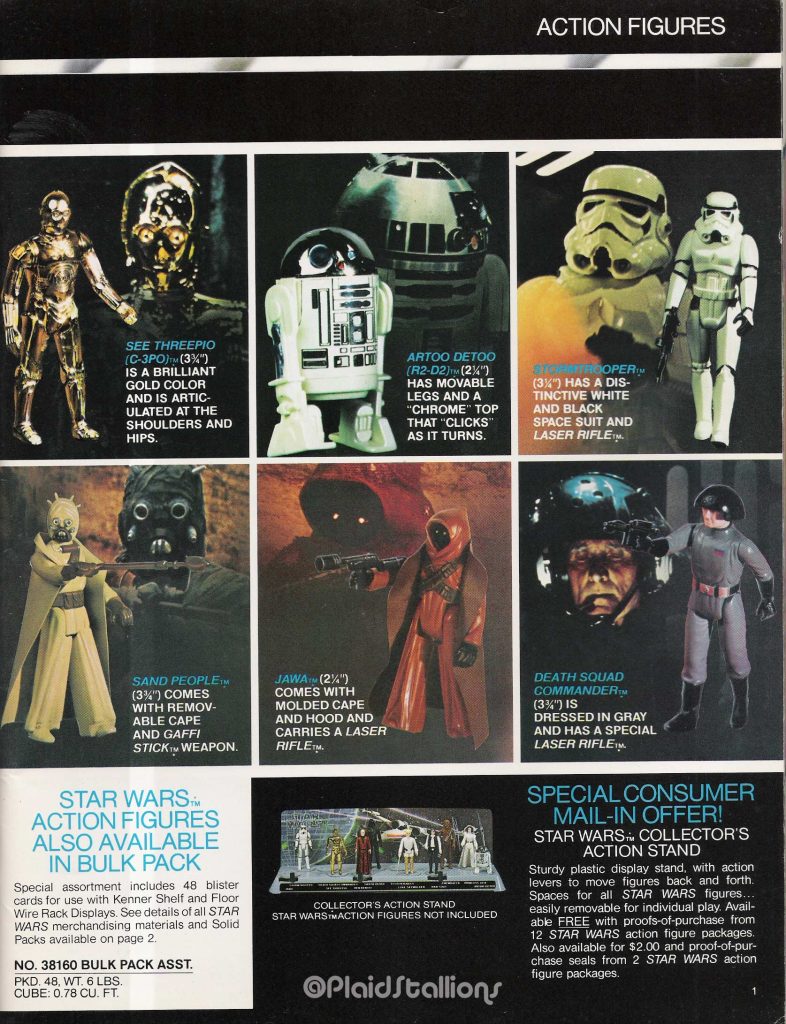 In my memory, that vinyl-caped Jawa came later but the catalogue disagrees with me. I remember seeing it and thinking it was a cop-out compared to mine. Tusken Raider and Death Squad Commander are two of my favourite figures, although I admit they were odd choices for an opening wave.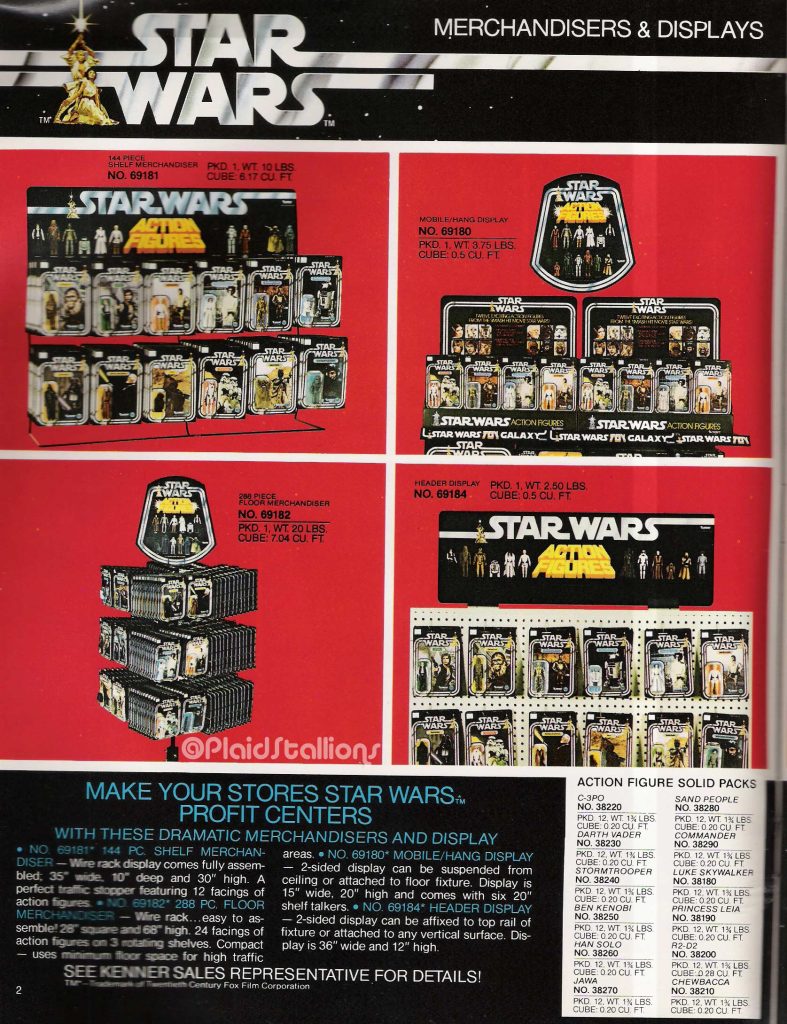 Any of these merchandisers full of products could likely put a kid through college, maybe not graduate school though.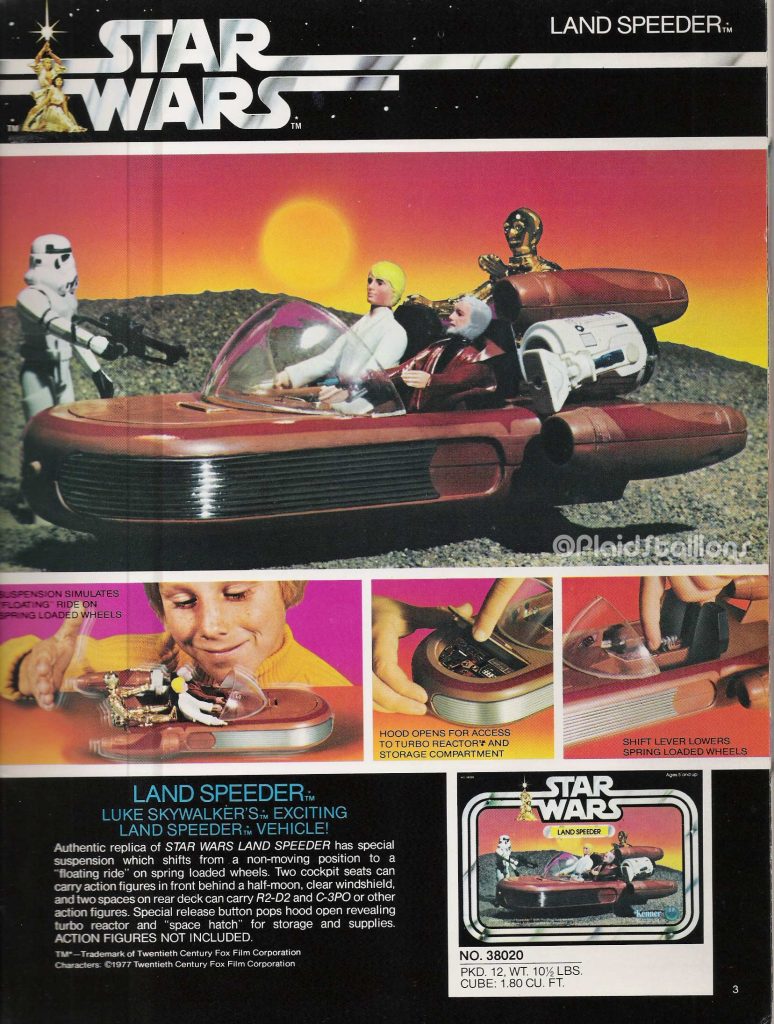 The Landspeeder was really innovative and one of my favourites, it really looked like it was floating if you squinted, the droids always fell off the back but who cared?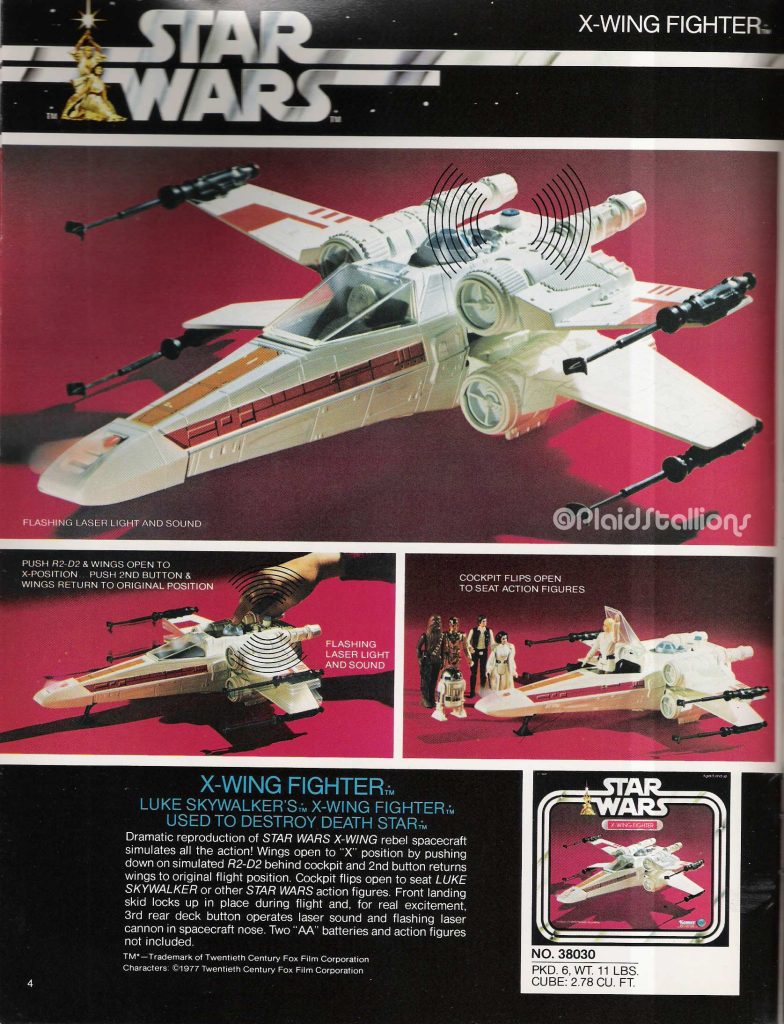 The real reason Kenner made the figures 3 3/4″ was to sell us kids higher price point vehicles, what can I say other than "Thank You, Kenner"! I had pretty much every vehicle of this first wave, the primitive light and sound seemed really high-tech back then but wouldn't even be found on a dollar store toy today.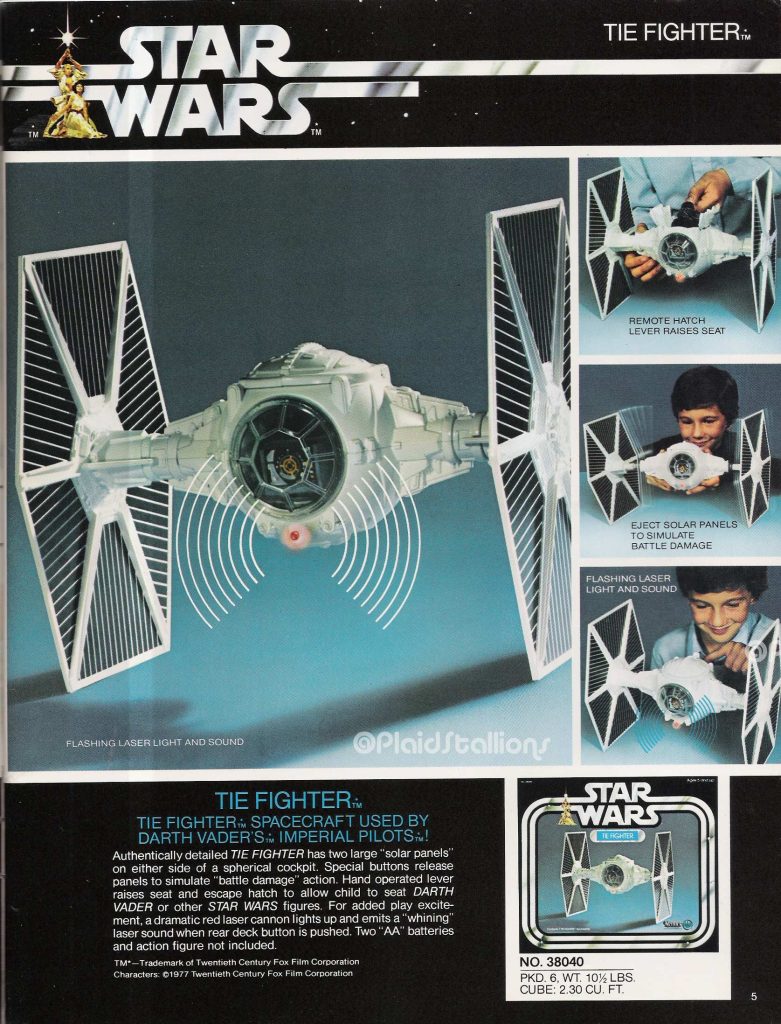 I got the tie fighter for my eighth birthday, and my mom marched me down to the local ShopRite to get it, I remember they had the Comic Action Heroes Batmobiles on clearance and I almost waffled. I then proceeded to completely screw up the stickers on this thing ( I still suck at that!) which bothered me for the next four years.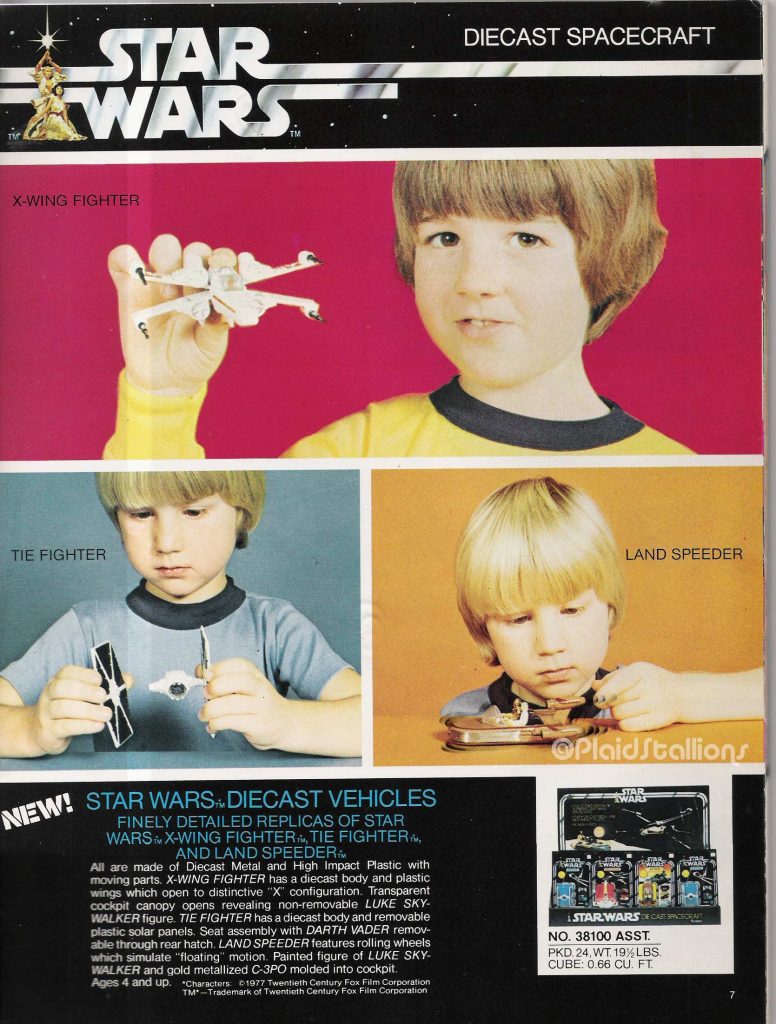 Diecast vehicles were something every kid had to have, even though you had the larger versions.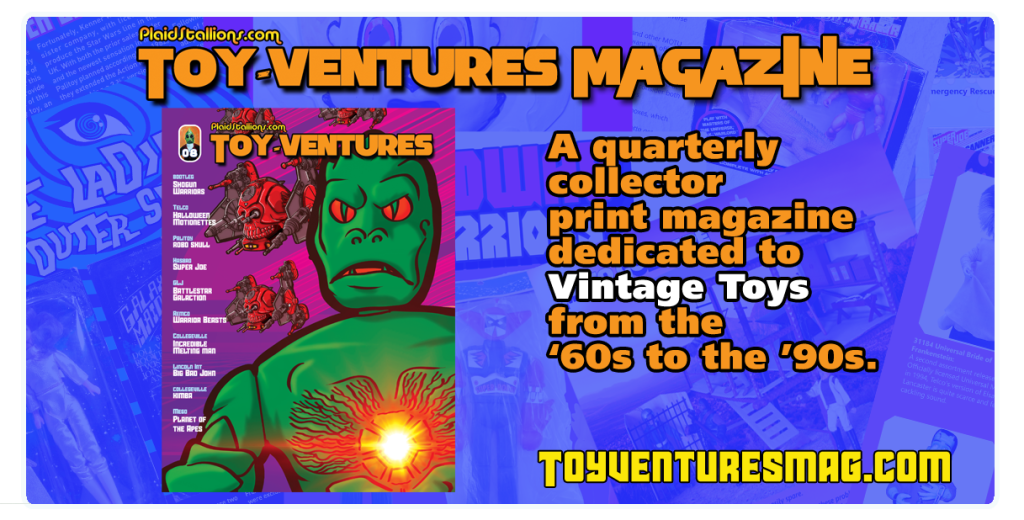 Do you miss toy collector magazines?
That's why we created Toy-Ventures magazine, an old-school print publication dedicated to vintage toys from the 1960s to the 1990s. Each issue is packed with never before seen images and information written by some of the top collectors. We've got 7 issues and climbing; please check our page here or visit our store.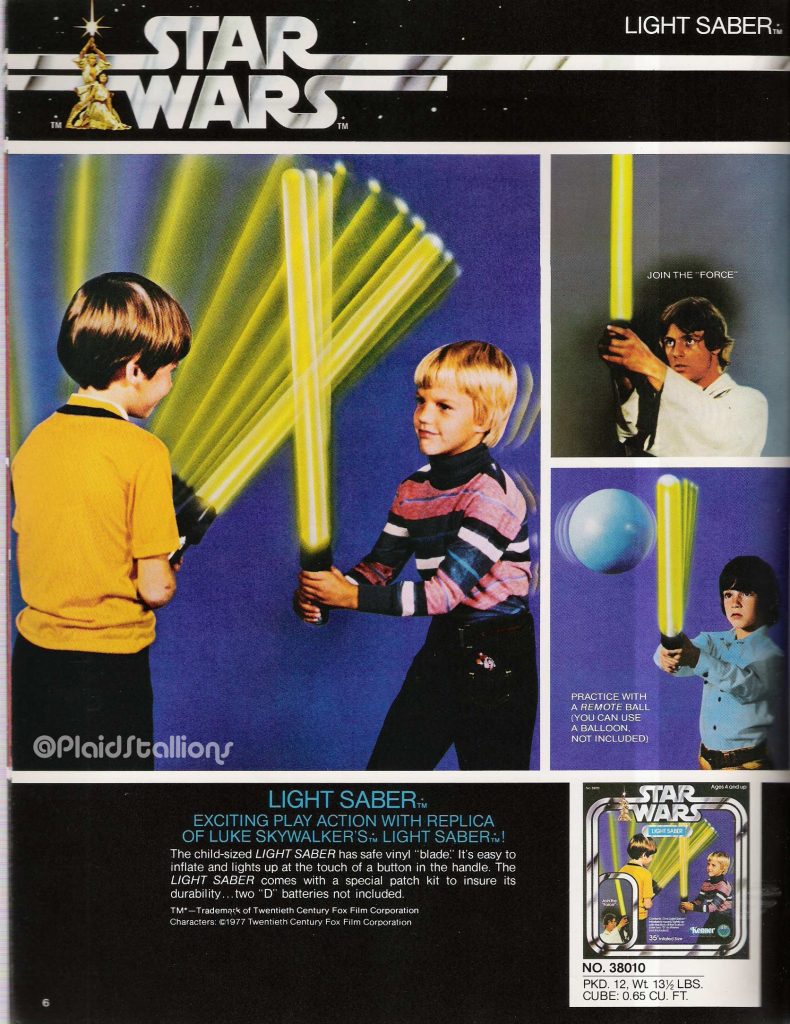 I'm perplexed why they made Luke's sabre yellow, the colour it's never been.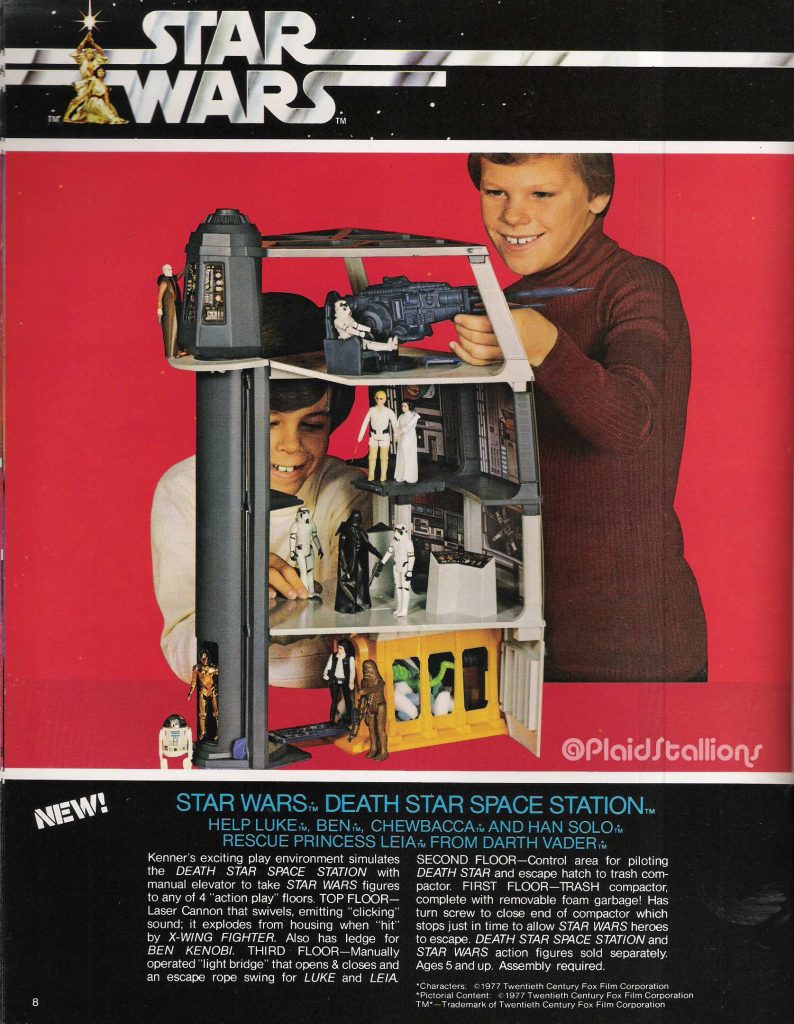 Possibly one of the most overused toys in my room, the Death Star pretty much captivated me as a kid with its levels, trap doors, elevator and wonderful, wonderful trash compacter. Which is the only thing that survived my childhood. It may have been my favourite because I never really had a playset before, I don't know but man was I hooked on them after this, it carried onto my adulthood and ate up most of my space.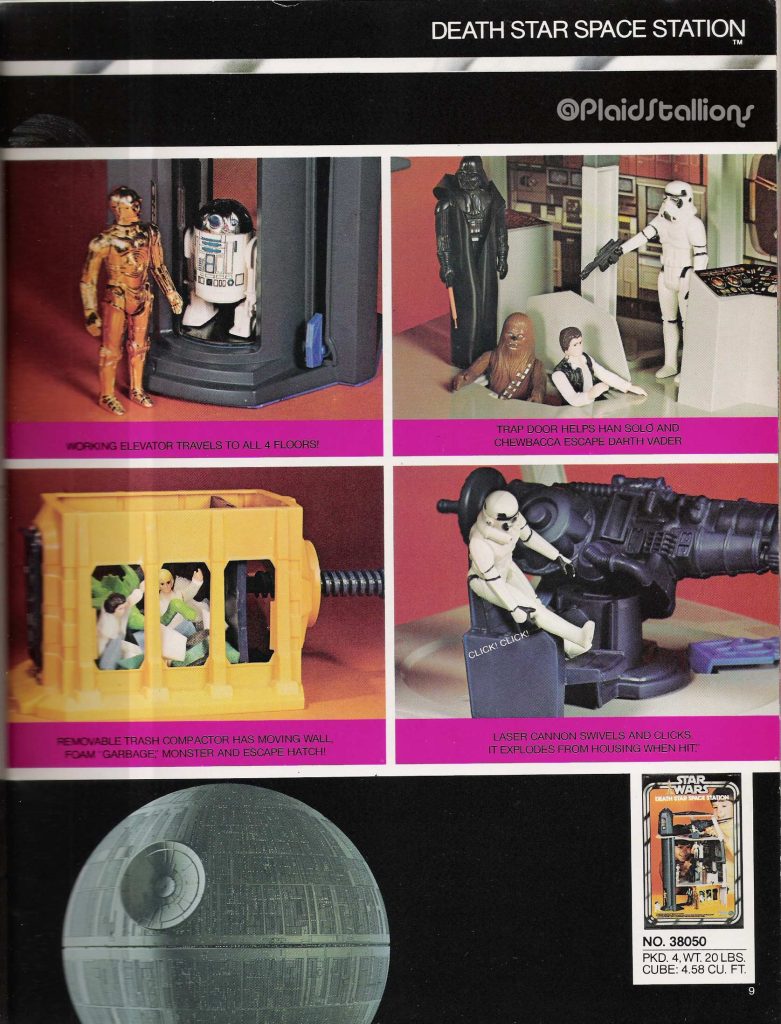 Han and Chewie look seriously screwed in that picture, Vader is on top of them Saber drawn and they're stuck in a doorway like the Three Stooges..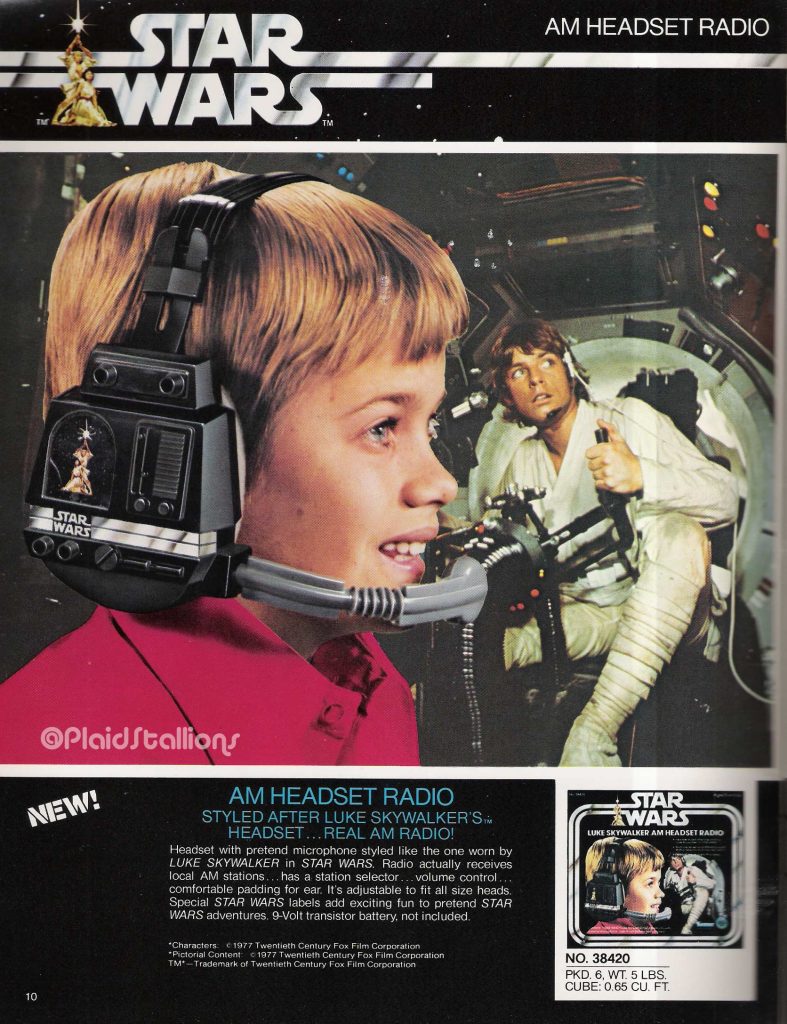 Kenner did a little label slap with a six-million-dollar man head set here.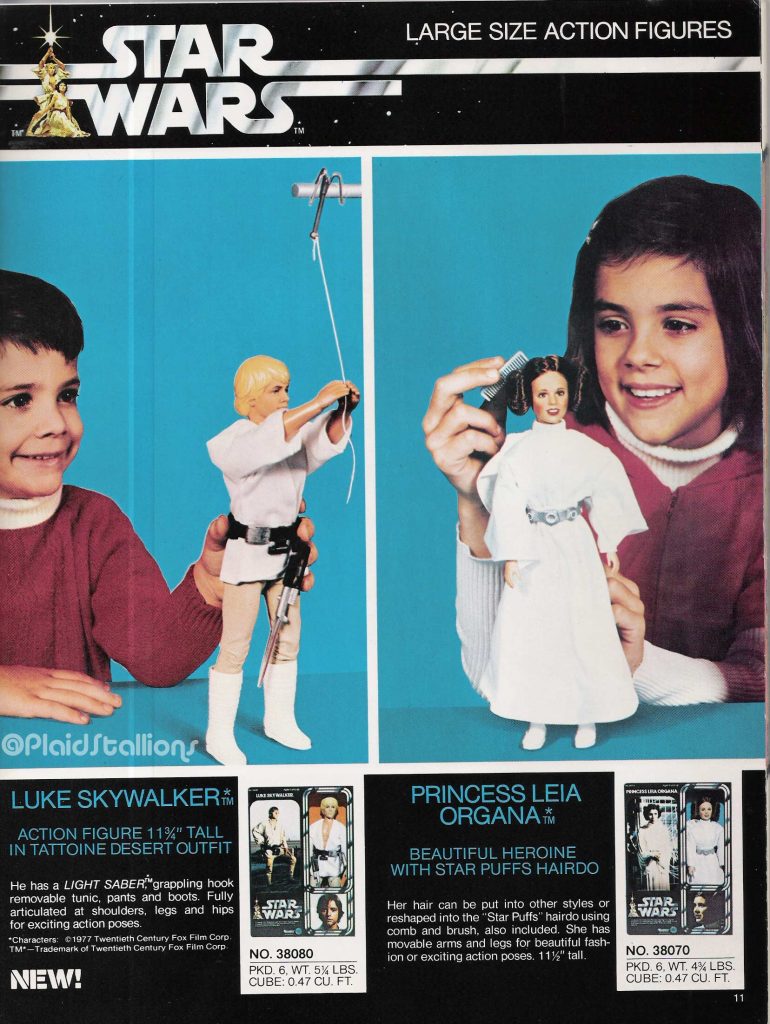 Kenner also offered a 12″ line that wasn't as popular as the 3 3/4″ figures, the big selling point to Leia was that girls could do her hair. Also, is calling her hair-do "Star Puffs" canon?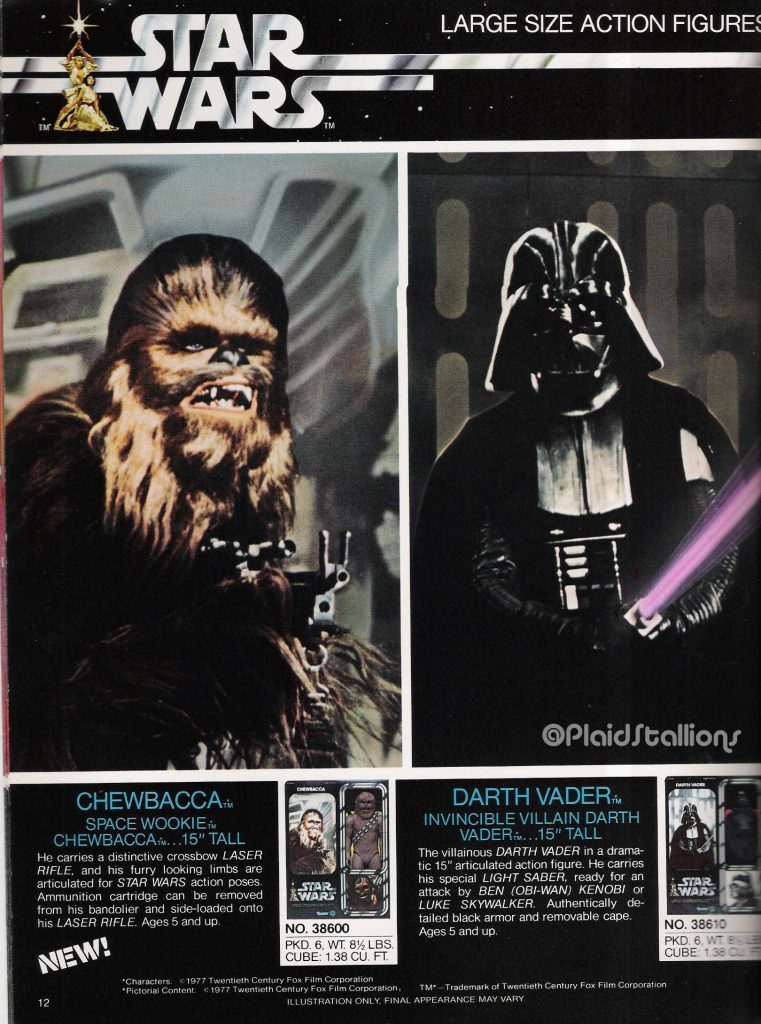 That's not Chewbacca, it's a Big foot from the Six Million Dollar Man line of toys taking is place. That is so awesome.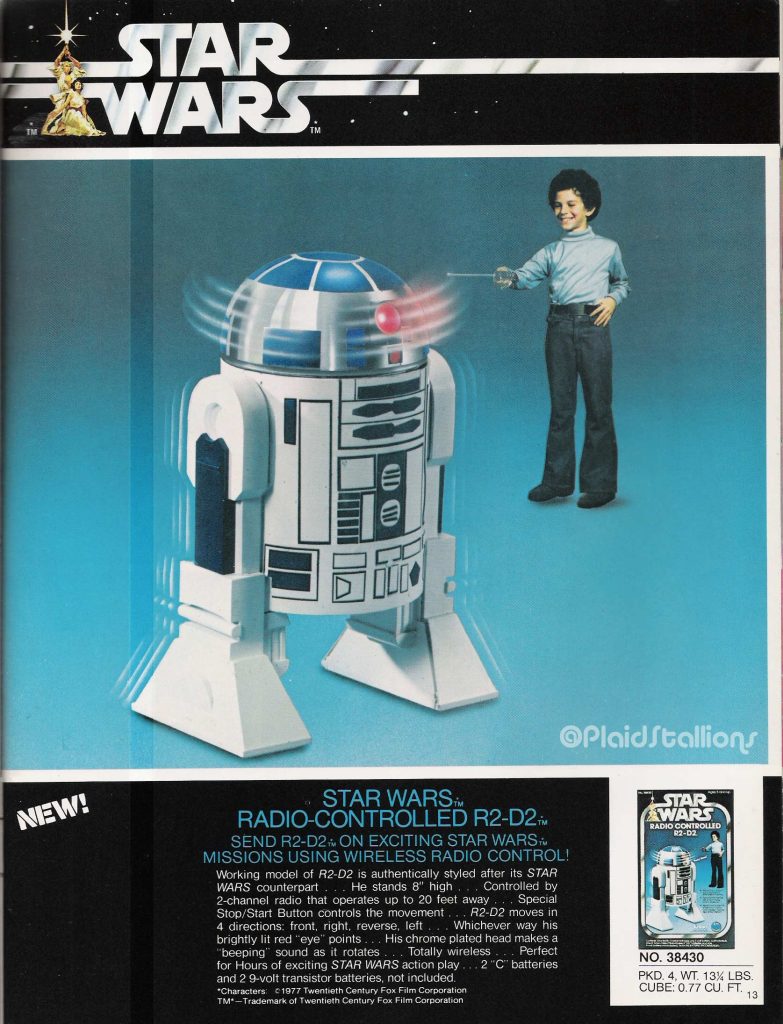 Remote-controlled R2 D2 broke, I swear by January in my house and ended up being a fill-in for the 12″ figure.
Check out my Star Wars collection, it's modest!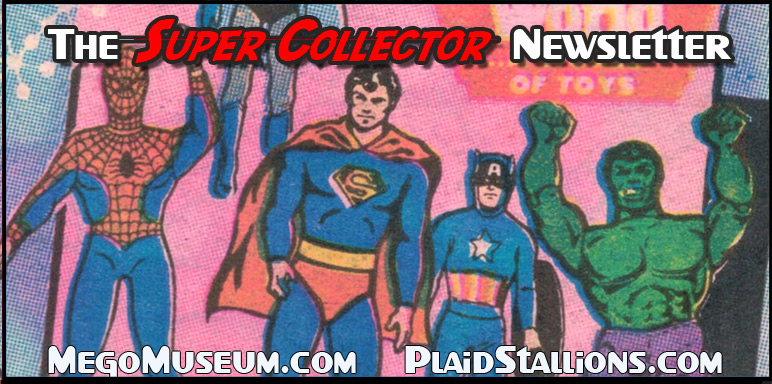 The PlaidStallions Polyester Pals have arrived and come in green and orange. Be the first kid in the sandbox with our Podcast mascots!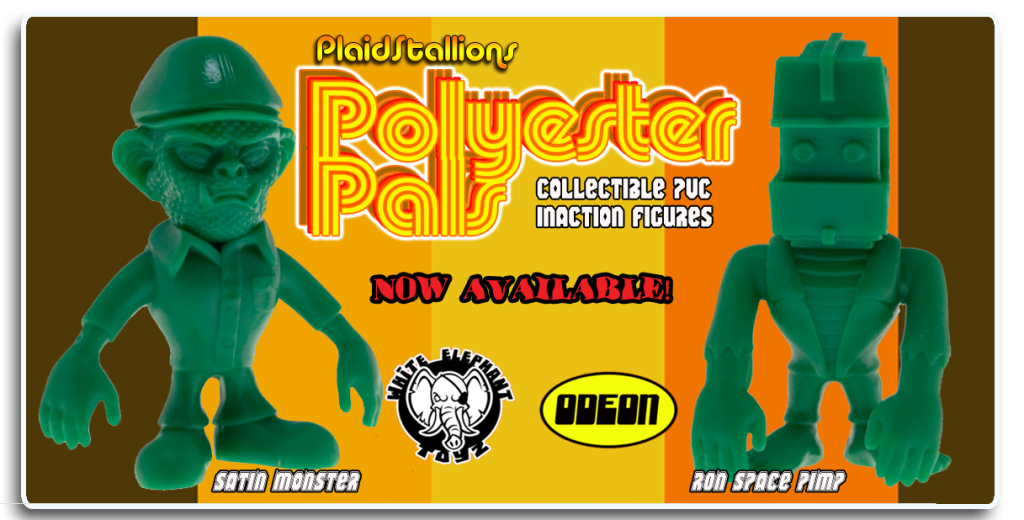 Our latest book is "Knock-Offs: Totally Unauthorized Action Figures" a love letter to cheeky copyright-infringing toys. You can get this new book via the PlaidStallions Shop, On Amazon (Affiliate Link) or eBay (eBay Link)
FACEBOOK GROUPS FROM PLAIDSTALLIONS

Pod Stallions is based on our podcast and is one of the most fun groups on Facebook. Toys, Comics, Movies, TV, it's all up for grabs and remember folks, you keep the glass! If you like our show, then you have found your tribe.

Mego Knock Off Headquarters– The leading group discussing 70s Dime store knock-offs and bootleg action figures, we talk vintage toys and not others. We know the difference between Astro Apes and Action Apeman.  It's a fun group where we talk about Lincoln International, AHI, Mighty Gary, Tomland, Bogi, Demo Man, Mortoys, and other generic greats.
Batman