1977 Gabriel Toys Hal Needham: Stuntman Catalog
1977 saw Gabriel Toys try an interesting experiment in action figures.
Instead of licensing a hollywood movie, they sought to captilize on the making of a movie by creating a set based on then legendary stuntman Hal Needham.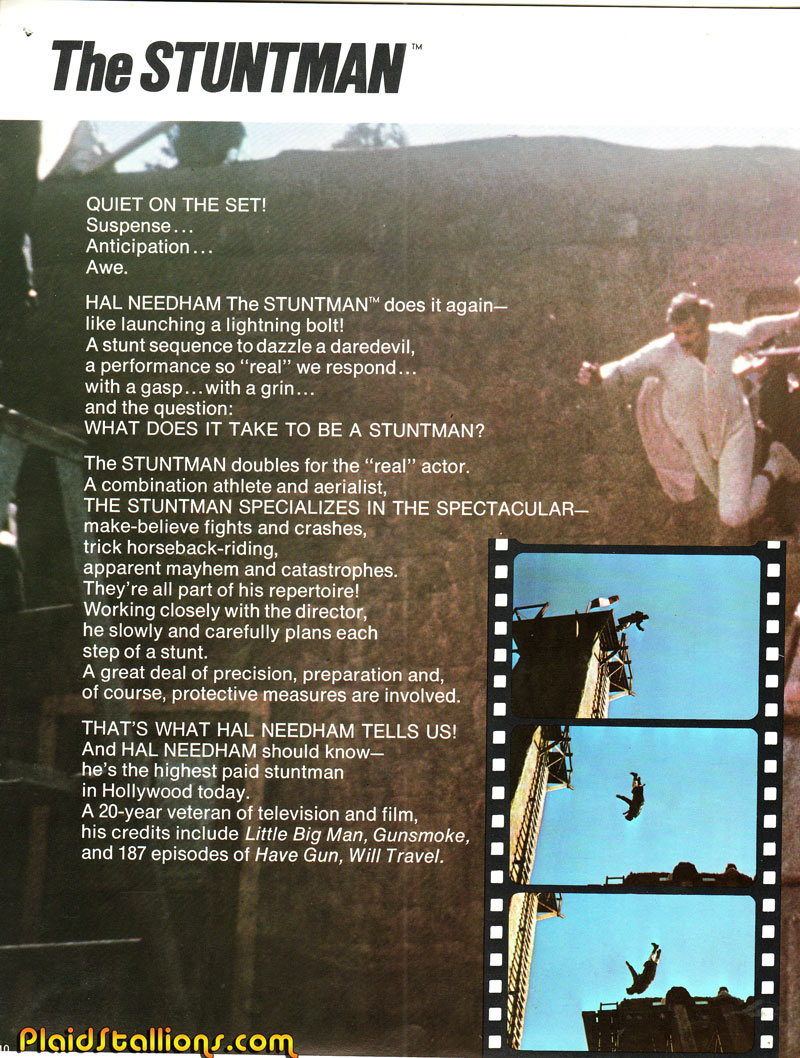 Gabriel devoted six pages of the 1977 catalog to this line and it was clearly their big feature.


Gabriel's spokesman was Dick Van Dyke that year and here is a rare toy fair sales reel for the line.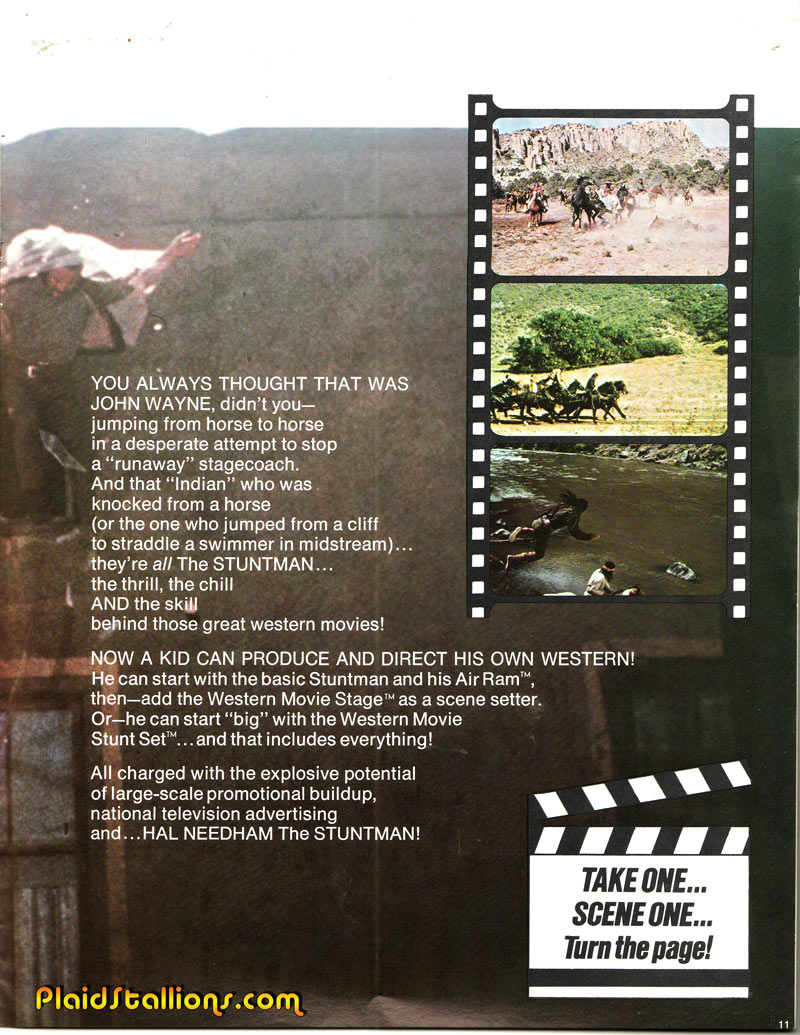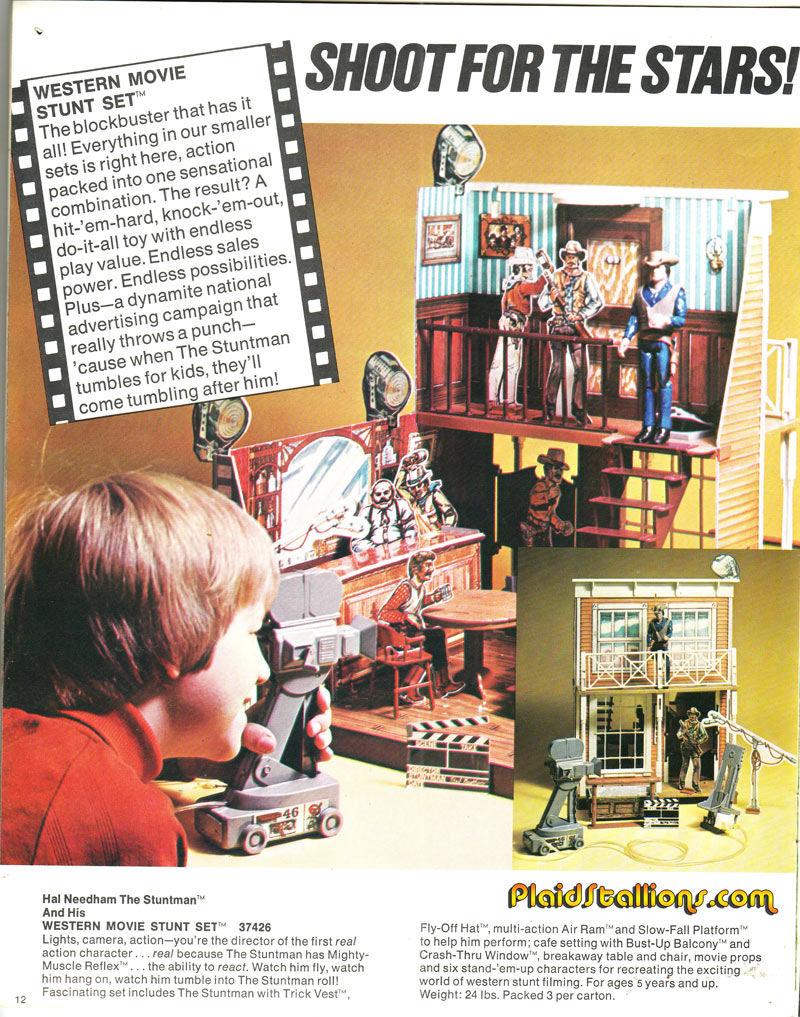 The unique concept allowed kids to film an action sequence in a Western complete with breakaway sets, a camera and our titular Stunt Man, who wasn't a household name.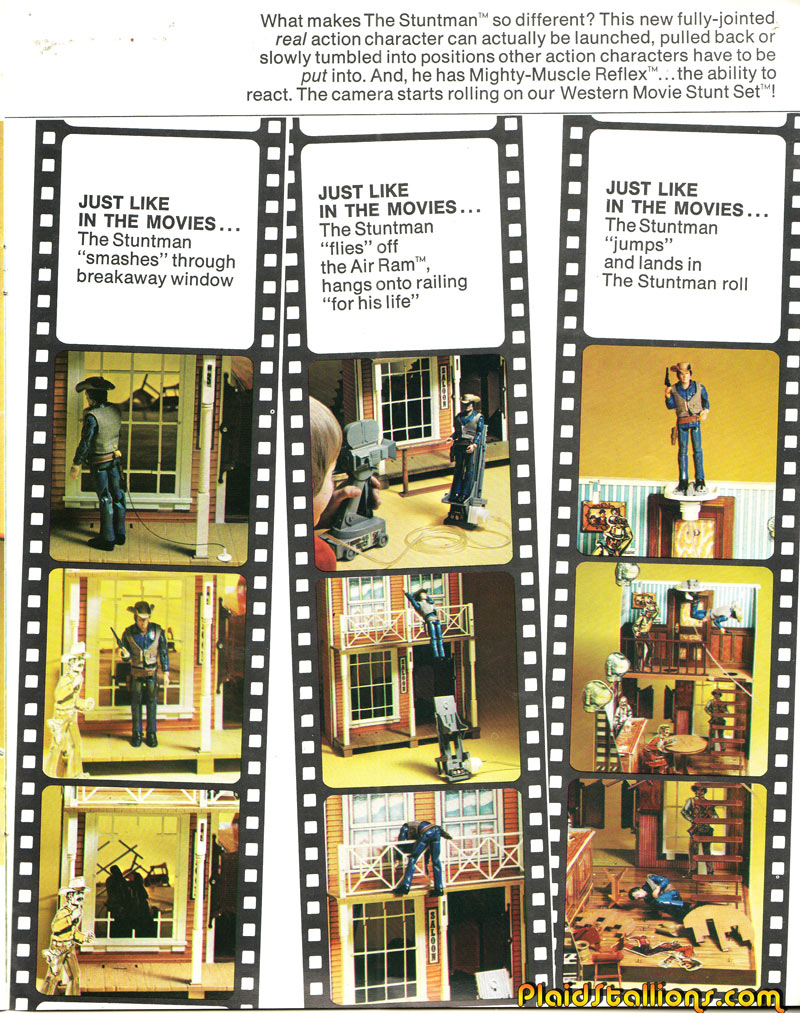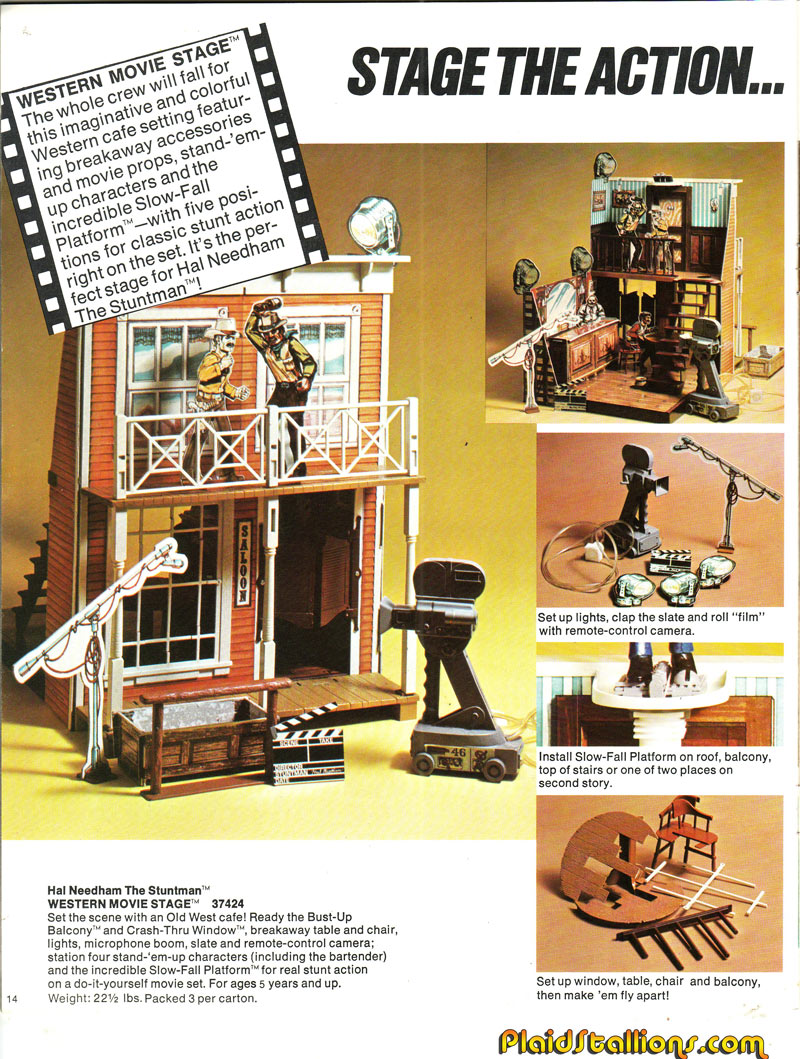 This really was a great and well-made concept.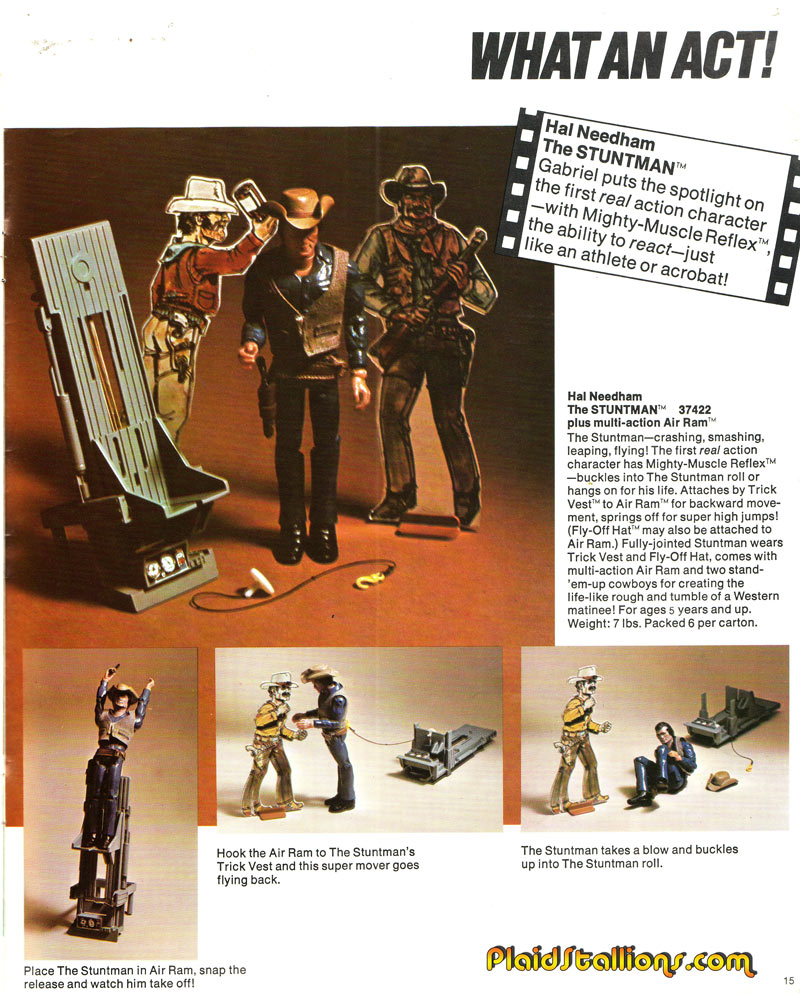 This should have been as big as Evel Knievel…
Issue 4 of Toy-Ventures magazine ships this June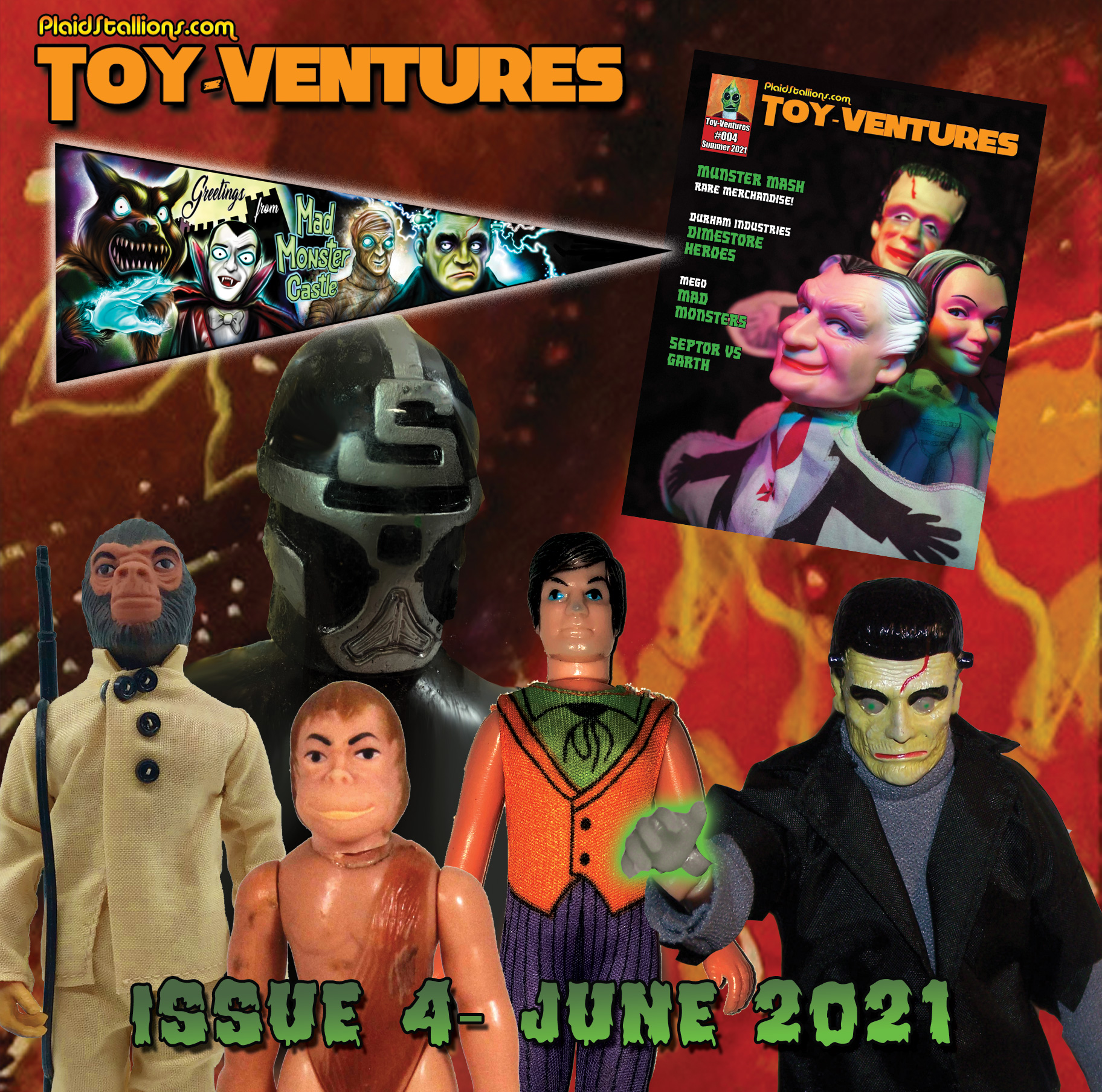 FACEBOOK GROUPS FROM PLAIDSTALLIONS

Pod Stallions is one of the most fun groups on Facebook.

Mego Knock Off Headquarters– The leading group discussing 70s dimestore goodness, we talk vintage toys, not others!