1975 Lili Ledy Catalogue- Mego Superheroes GI Joe and more!
1975 Lili Ledy Toy Catalog  from Mexico
Lili Ledy was a Mexico-based toy maker with a 30-year run until its closure in 1985.
Due to trade restrictions, the company would manufacture it's toys on Mexican soil. Even popular Hong Kong-made American toys like GI Joe, Star Wars and Mego Superheroes had to have their Mexican-made equivalent.
This restriction resulted in some fantastic and imaginative-looking variations on what we're familiar with.
1975 was an excellent year for Lili Ledy with several hot toys and licenses:
The cover for this catalogue featured the newly acquired Mego Superheroes. I can't tell you how much collecting Mexican Mego figures meant to me in the late 90s. It was like discovering them all over again. Then like a lot of things, it got kind of competitive and I moved on to other things.
Here are three great sites for Lili Ledy Mego figures:
foreignmego.com : I created this site in 1999 (yikes) because I had a serious passion for these guys.
MegoMuseum.com– I tried to add as much Ledy as I can to the galleries.
Themegoguy.com- Dude's got an amazing collection and he can take a great picture.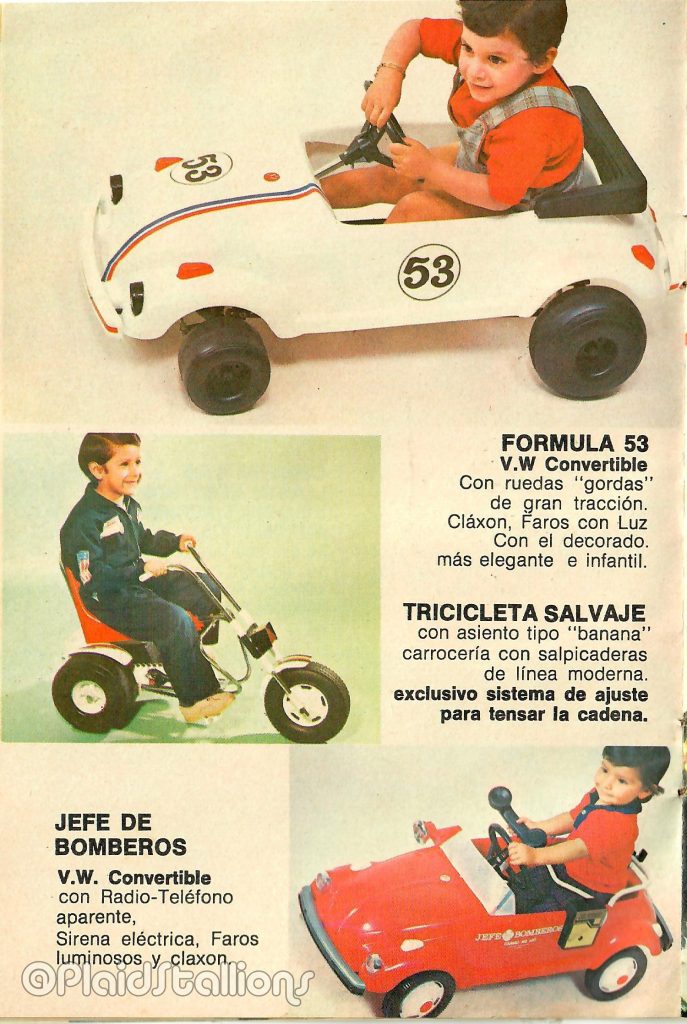 Is that Herby the Love Bug?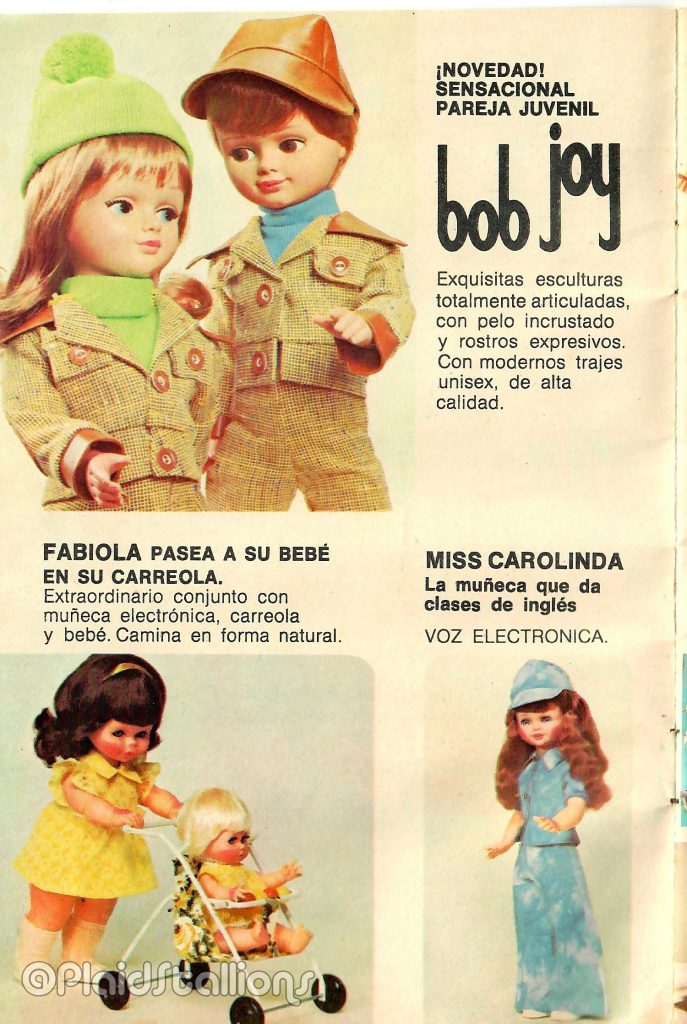 I'm pretty sure Bob and Joy were not based on American toys but an original creation of Ledy.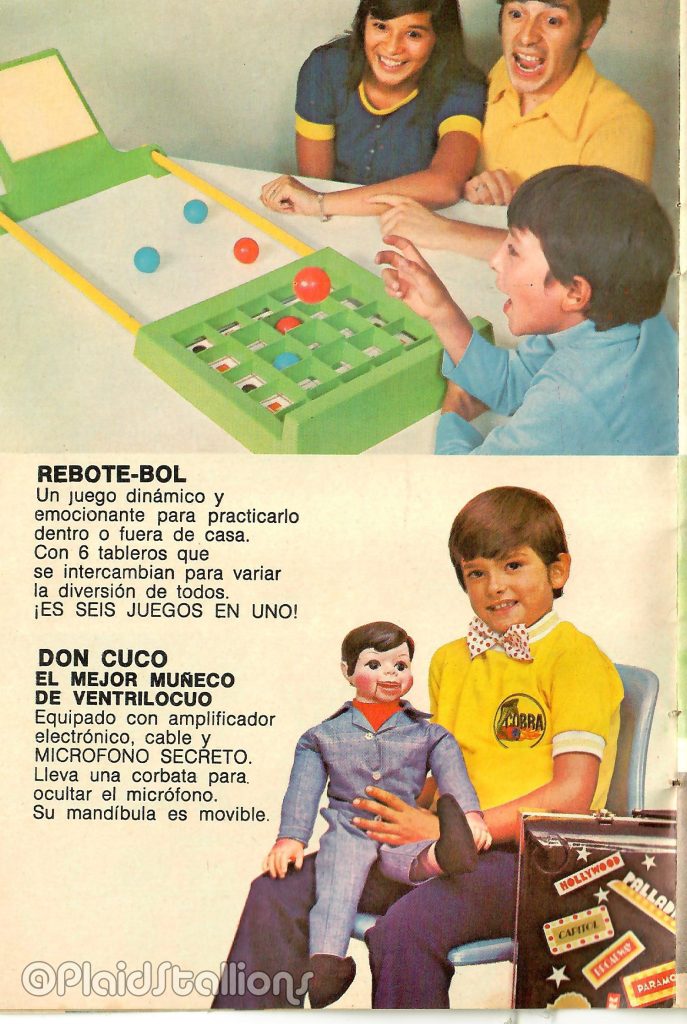 Don Cuco is the much less creepy version of Tommy Talker.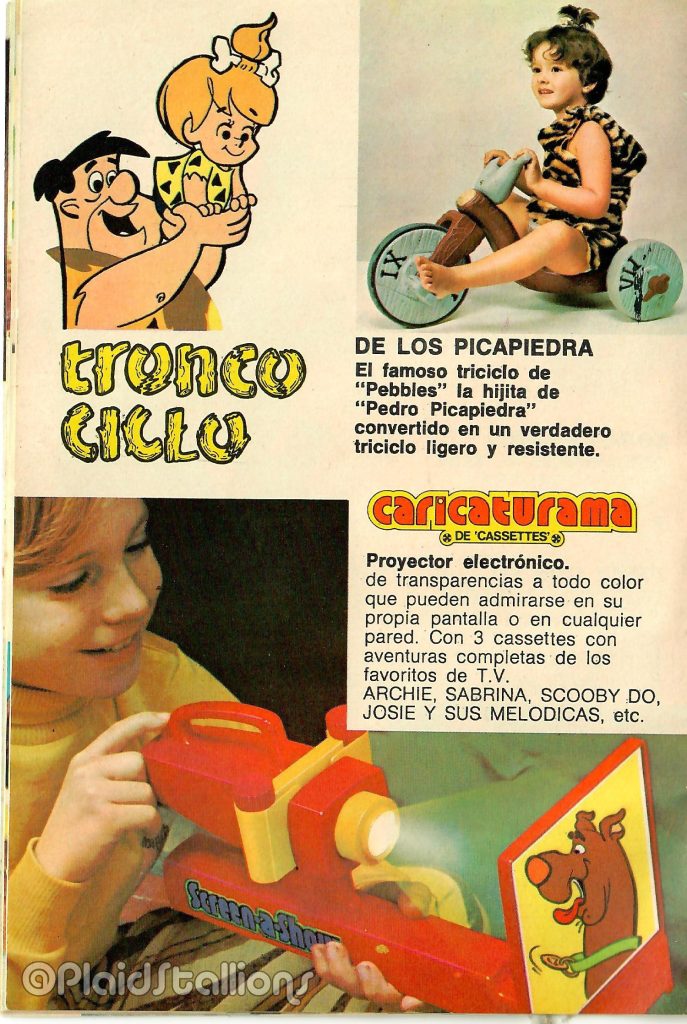 I love that they dressed a kid up like Pebbles Flinstone.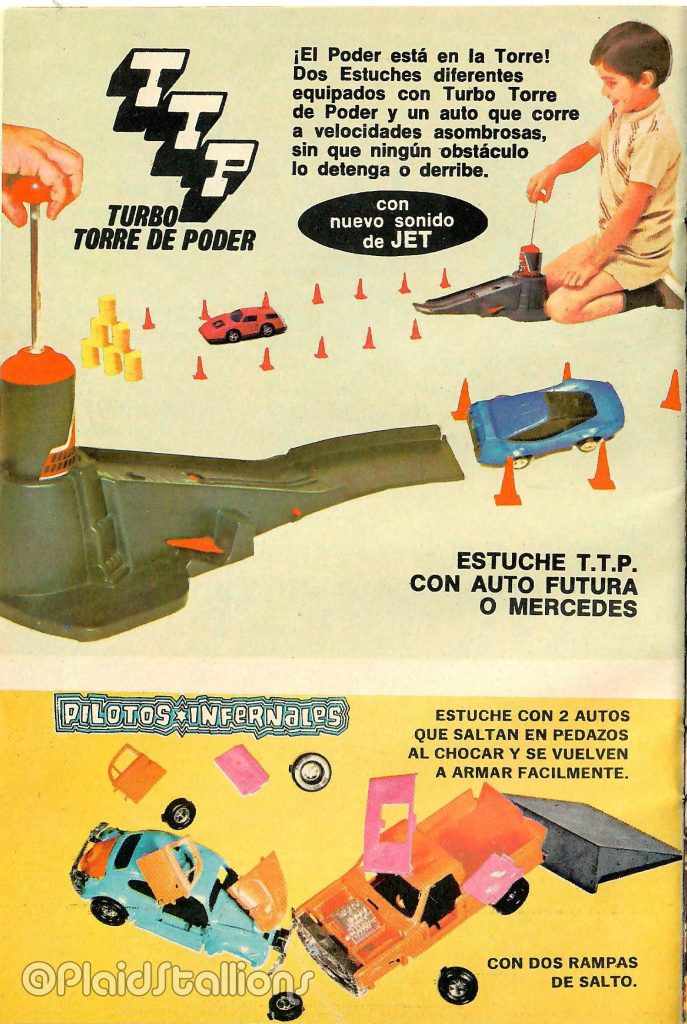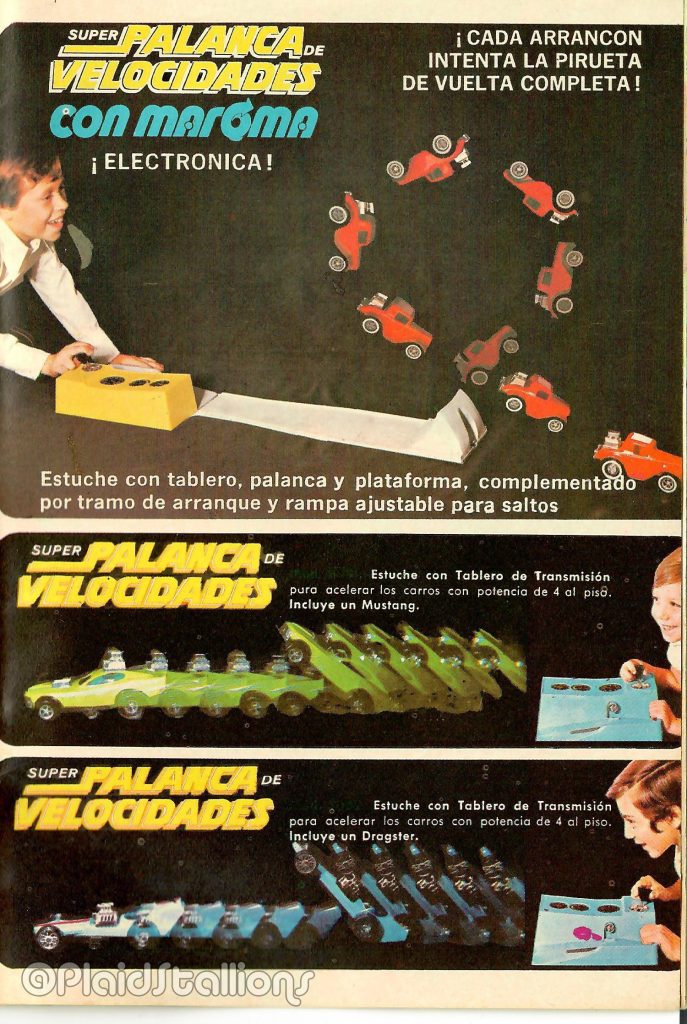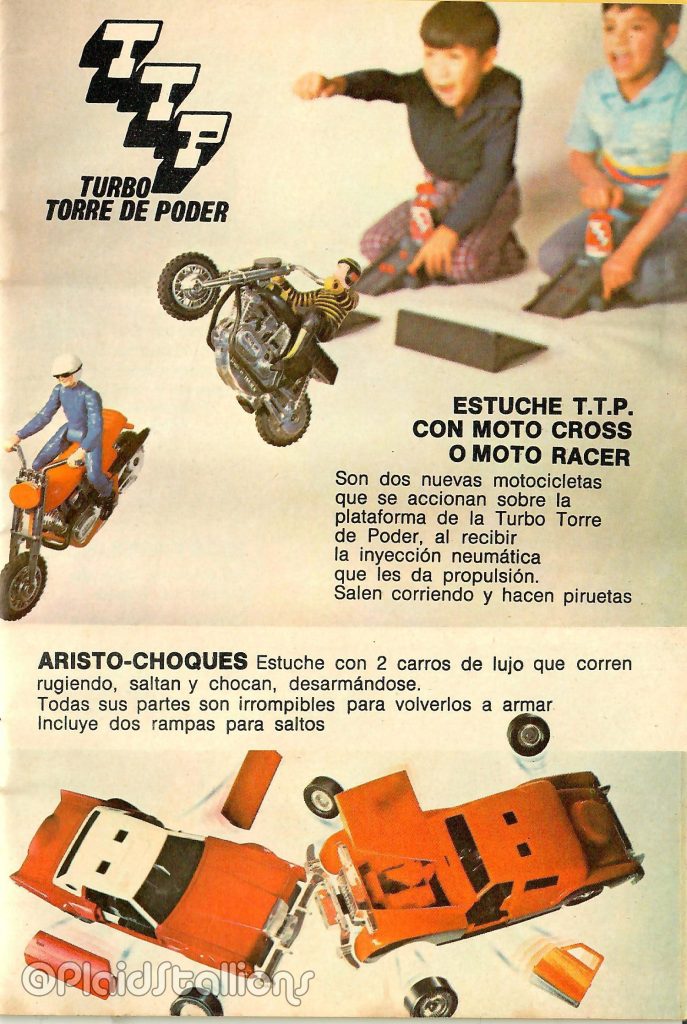 Kenner's Turbo Tower of Power and SSP sets were very popular.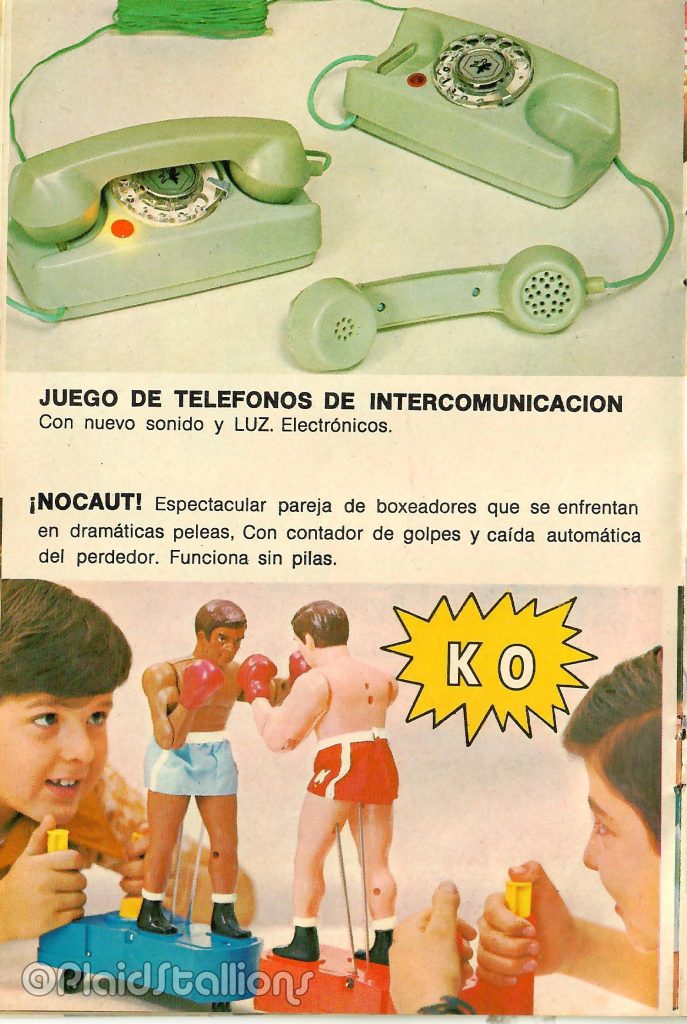 Love the boxing game, I had the Kar-r-r-rate Men instead.
Mexico's take on GI Joe, "Adventuro Accion" was a pure joy with plenty of additions, variations and exclusives. Oh, how I love these so.
Our magazine Toy-Ventures is now on it's 9th issue. If you like this site and vintage toys, please check it out.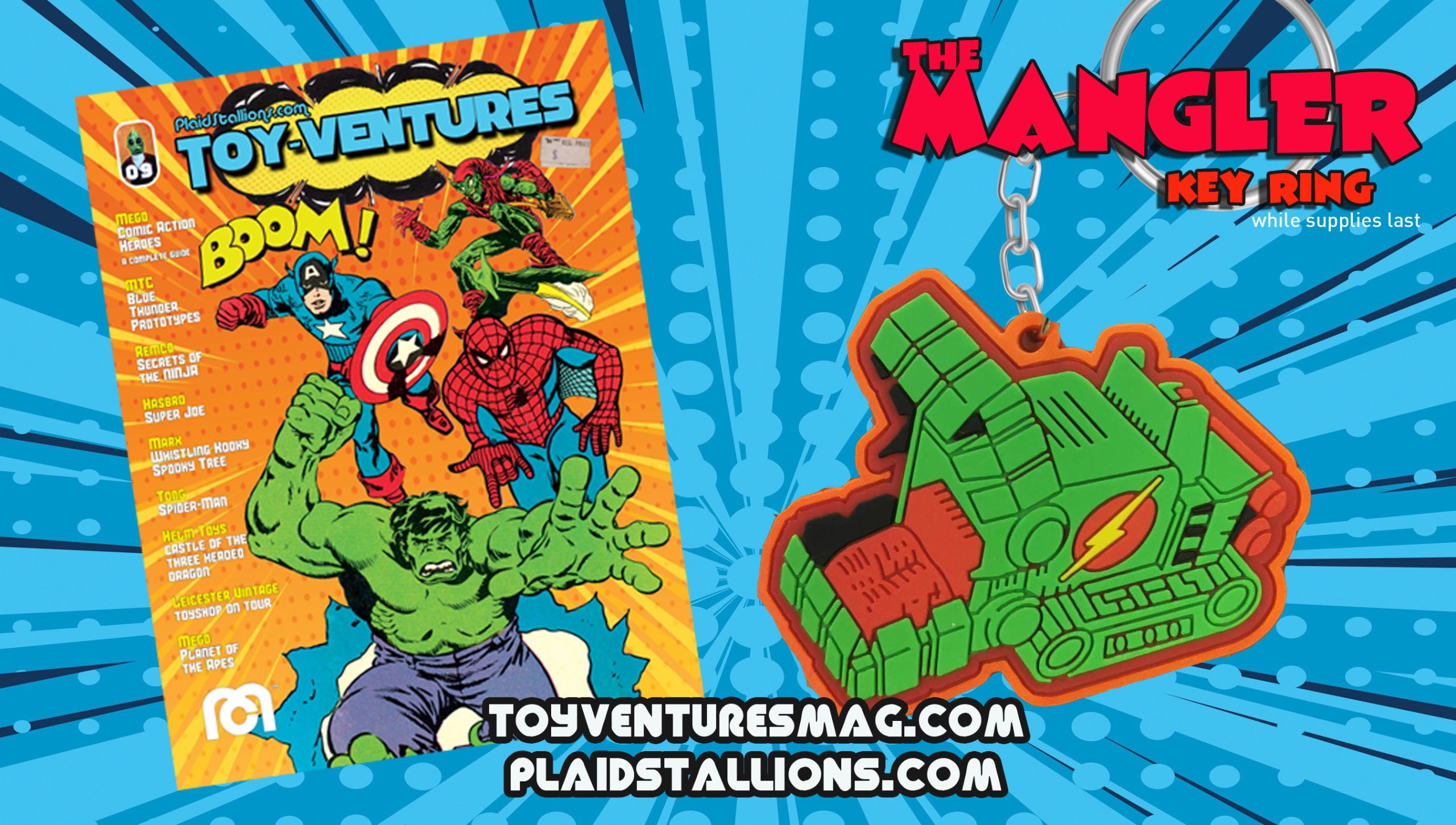 I am in awe of Mexican Sesame Street toys, especially the regional characters we didn't get here.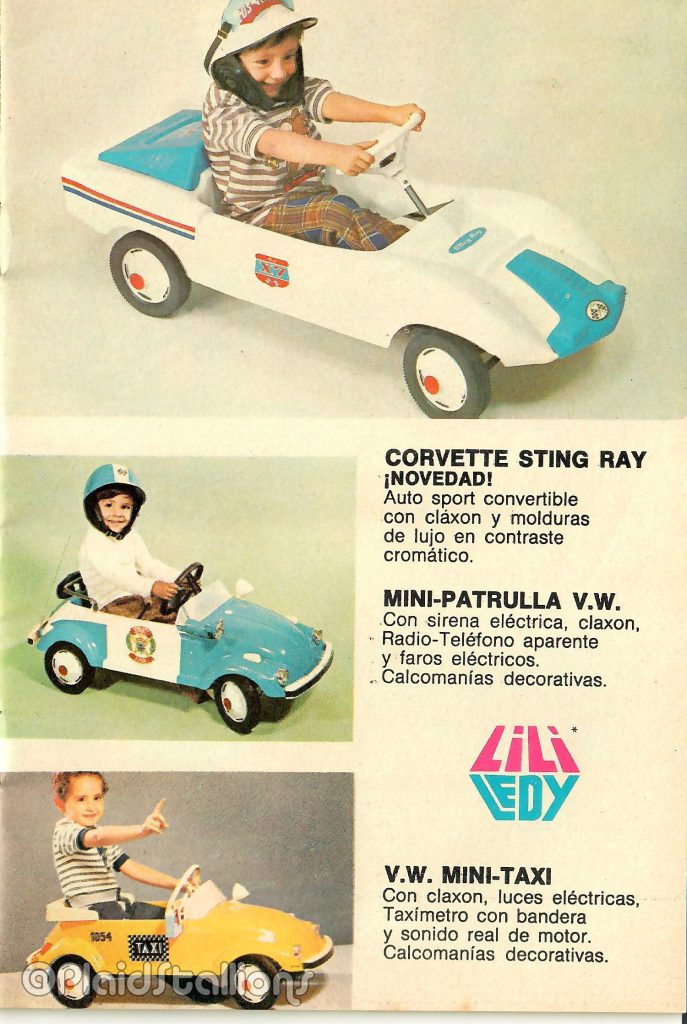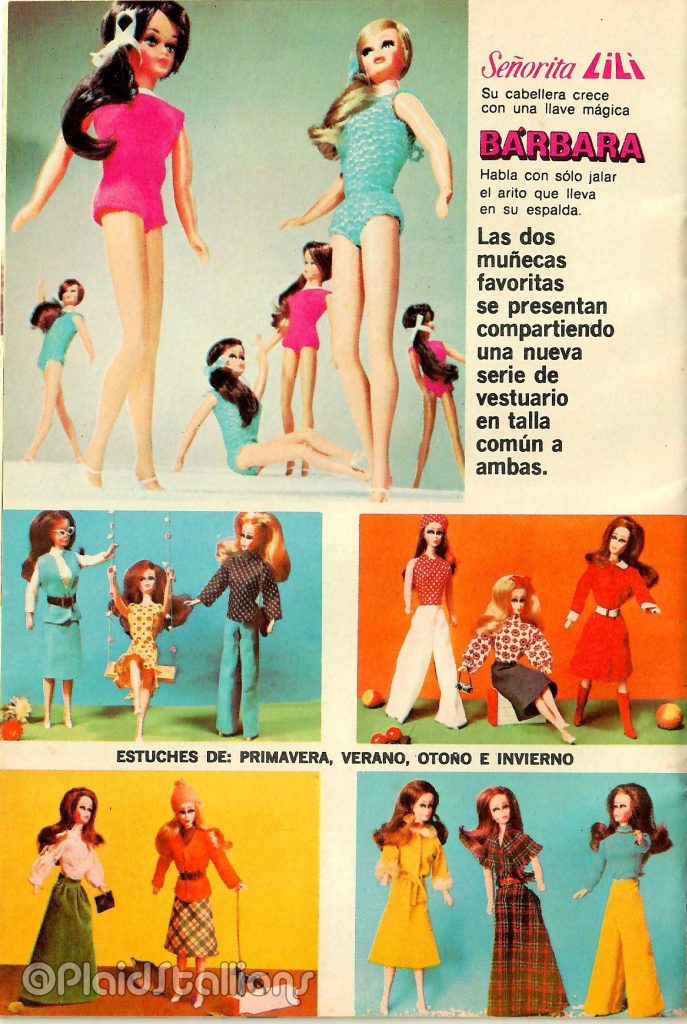 Do I need to explain who Barbara is mimicking? I didn't think so. Barbie was sold by rival Mexican toymaker Cipsa during this period.
I've also made a few other collectible pins based on knockoffs and characters from this website. Look for a few more designs coming very soon.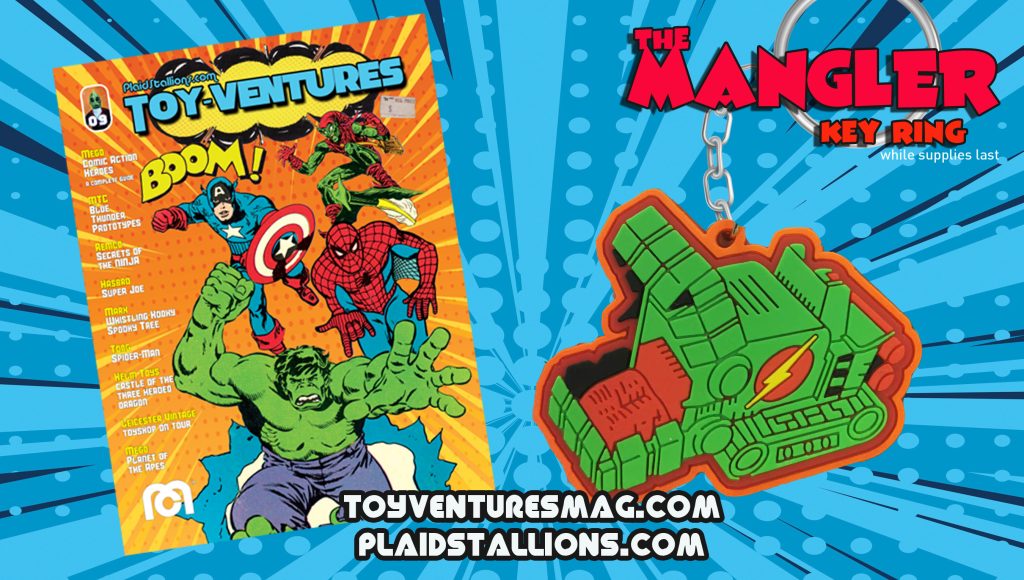 Do you miss toy collector magazines?
That's why we created Toy-Ventures magazine, an old-school print publication dedicated to vintage toys from the 1960s to the 1990s. Each issue is packed with never before seen images and information written by some of the top collectors. We've got nine issues and climbing; please check our page here or visit our store.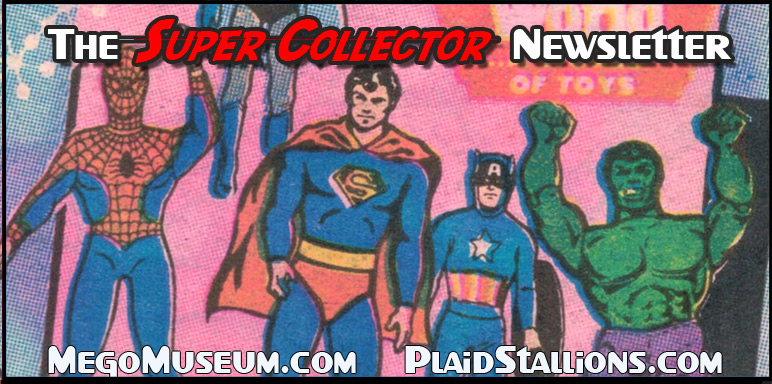 The PlaidStallions Polyester Pals have arrived and come in green and orange. Be the first kid in the sandbox with our Podcast mascots!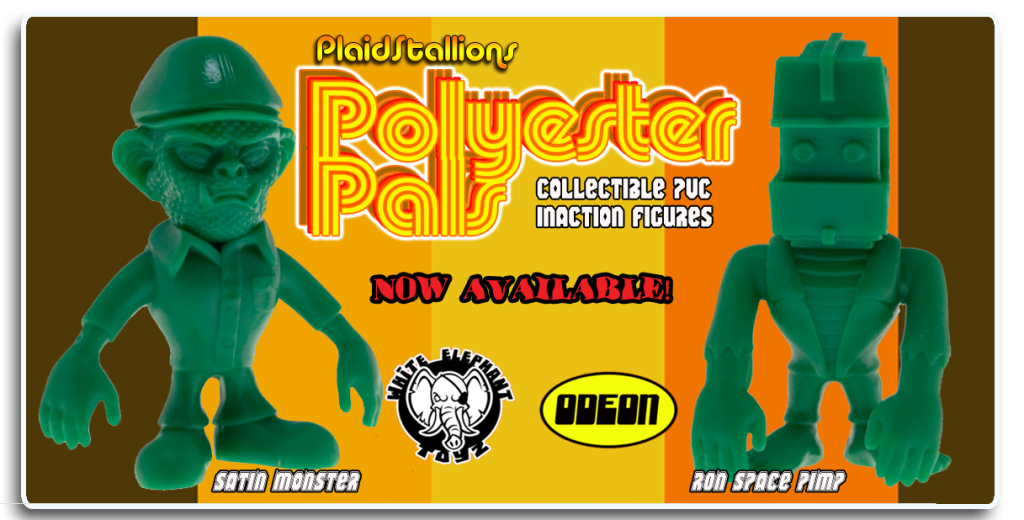 Our latest book is "Knock-Offs: Totally Unauthorized Action Figures" a love letter to cheeky copyright-infringing toys. You can get this new book via the PlaidStallions Shop, On Amazon (Affiliate Link) or eBay (eBay Link)
FACEBOOK GROUPS FROM PLAID STALLIONS

Pod Stallions is based on our podcast and is one of the most fun groups on Facebook. Toys, Comics, Movies, TV, it's all up for grabs, and remember, folks, you keep the glass! If you like our show, then you have found your tribe.

Mego Knock Off Headquarters– The leading group discussing 70s Dime store knock-offs and bootleg action figures, we talk vintage toys and not others. We know the difference between Astro Apes and Action Apeman.  It's a fun group where we talk about Lincoln Monsters, AHI, Mighty Gary, Tomland, Bogi, Demo Man, Mortoys, and other generic greats.
Lili Ledy