1969 Remco Star Trek Catalog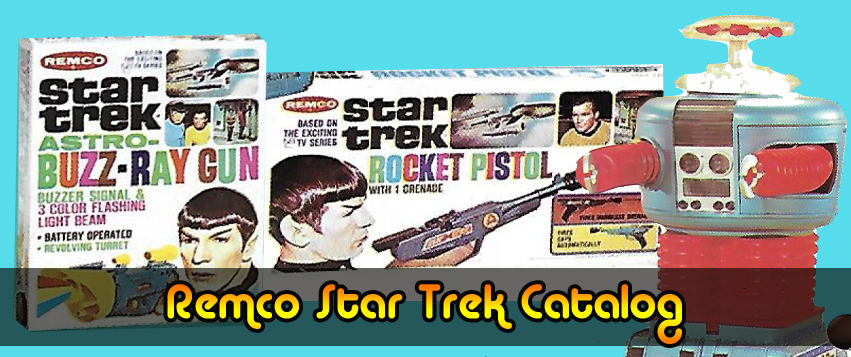 The 1969 Remco Star Trek Catalog is a deceptive title. We chose to focus on the weird "label slap" Star Trek toys made by Remco but you'll also notice other properties such as "Land of the Giants", "Lost in Space" and "Voyage to the Bottom of the Sea" as well.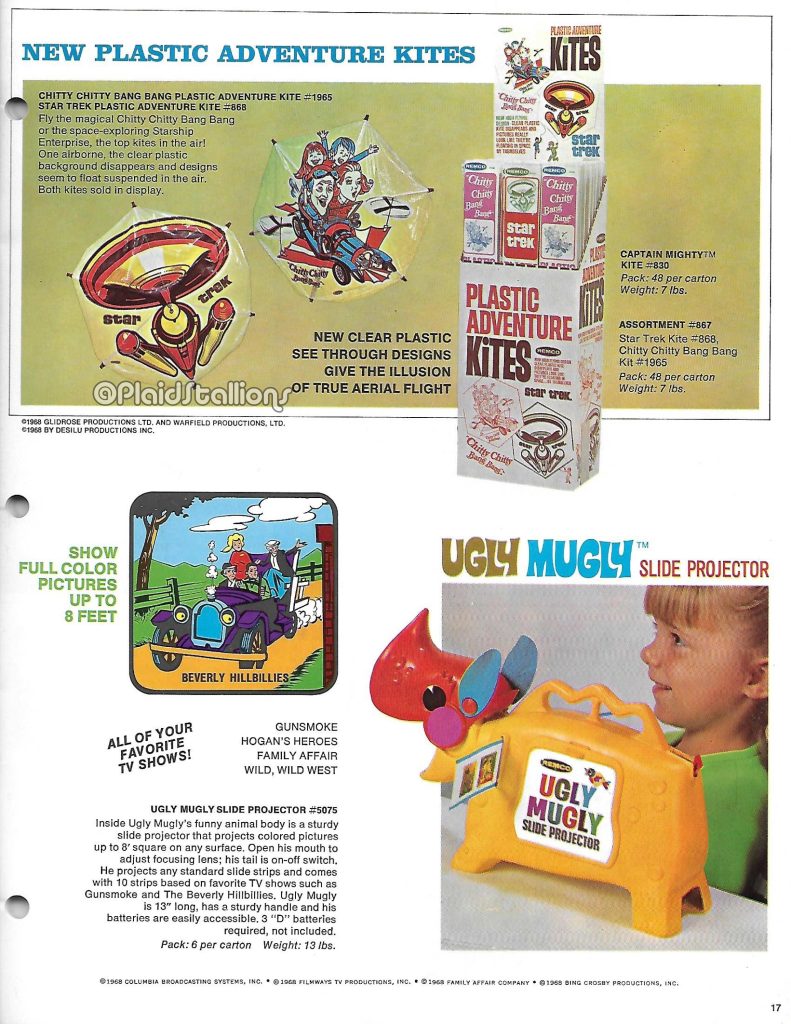 Remco sold licensed kites right up to their demise in the early 1970s.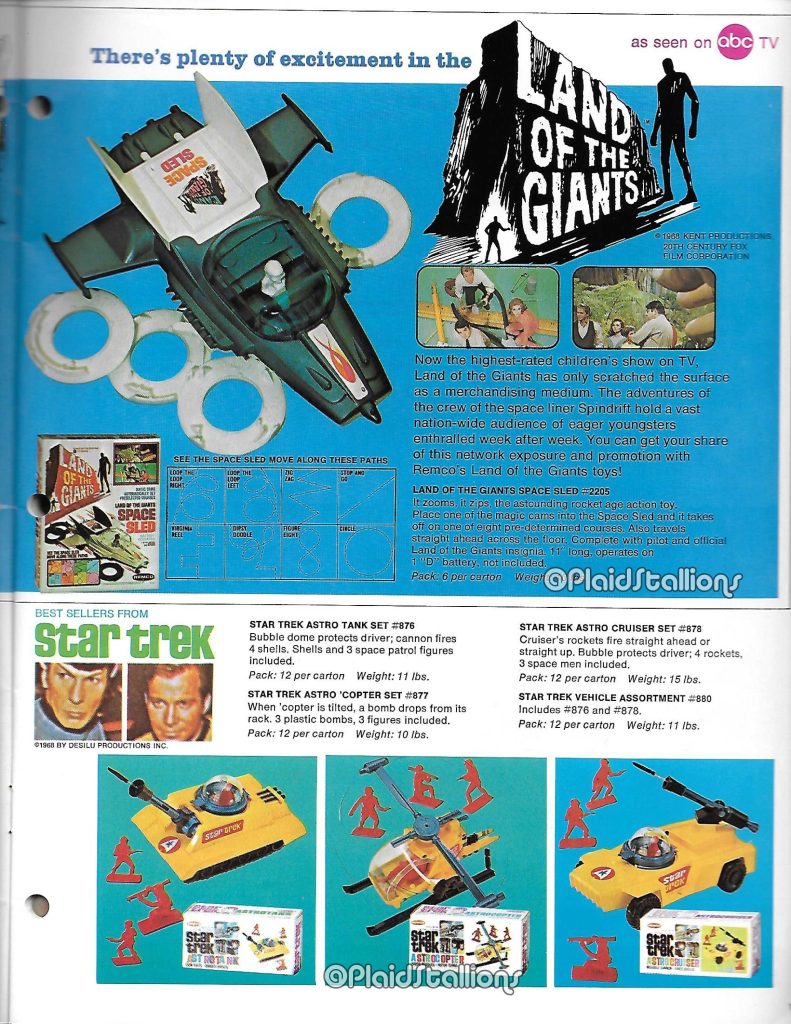 The Land of the Giants Space Sled is actually Gerry Anderson's Super Car with a new logo slapped on it. These Star Trek sets are also repurposed from the Horrible Hamilton line of toys. You didn't miss an episode of Star Trek that had helicopters and army men. I want all of these sets BTW. I think they're amazing.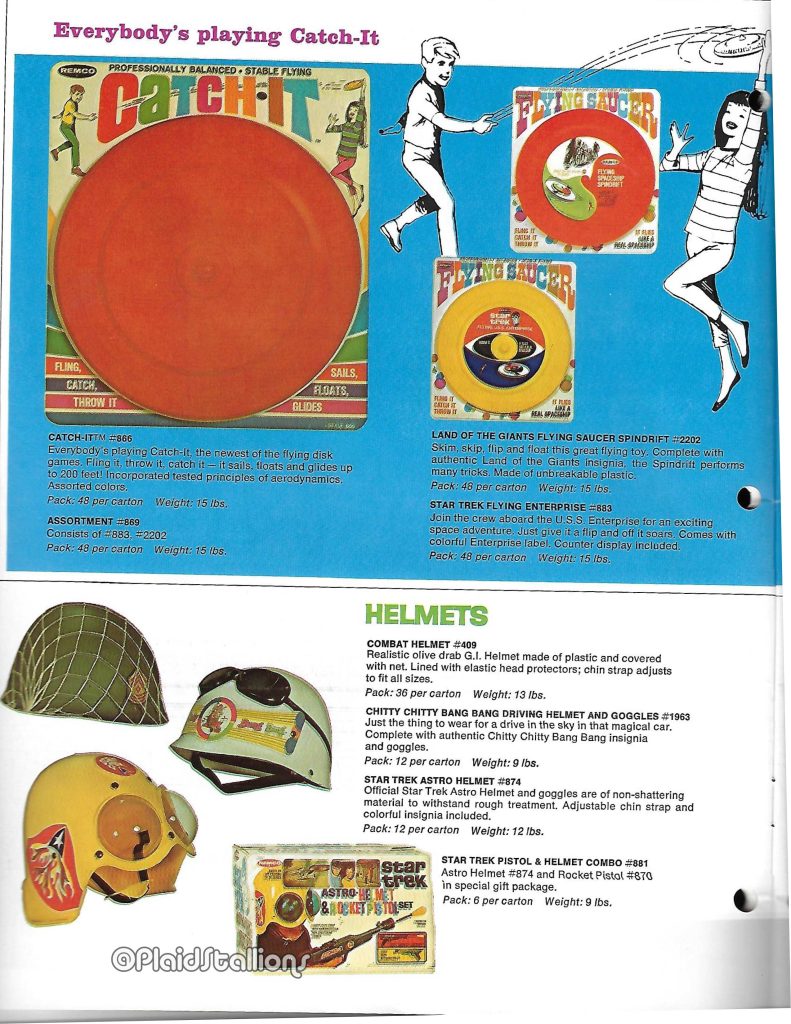 The Star Trek Helmet and the pistol is another "Horrible Hamilton" just branded with Star Trek. Remco was known for being a little bit lazy with certain licenses.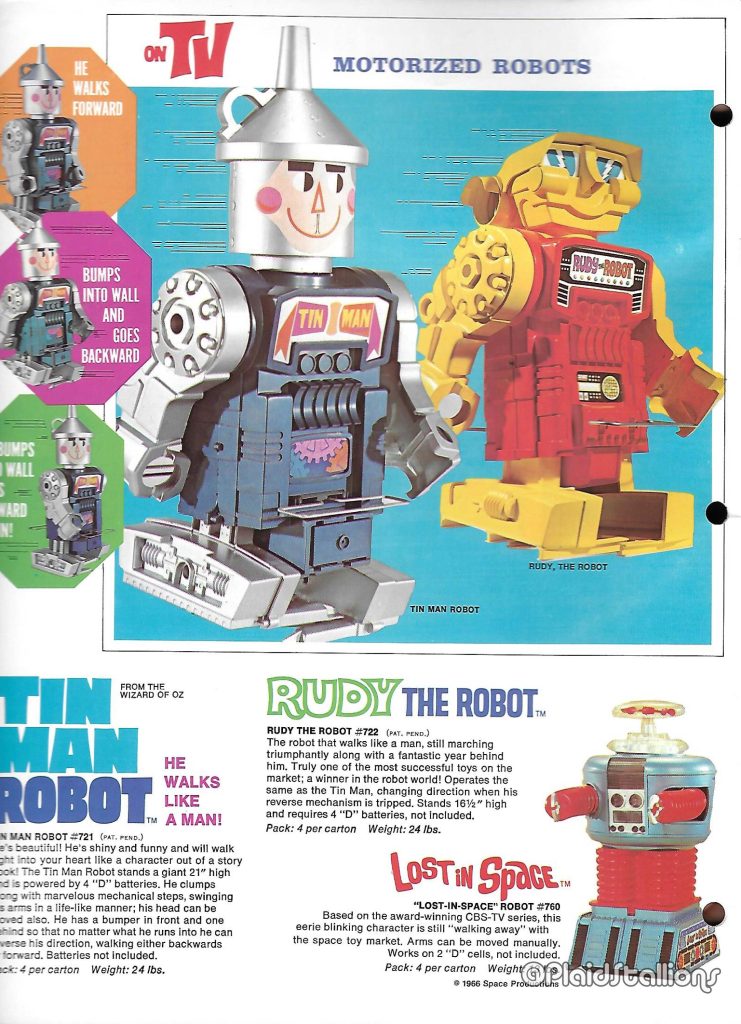 Even though the series was cancelled in 1968, Remco was still offering the Lost in Space Robot. It was likely still a popular seller. It is an amazing toy.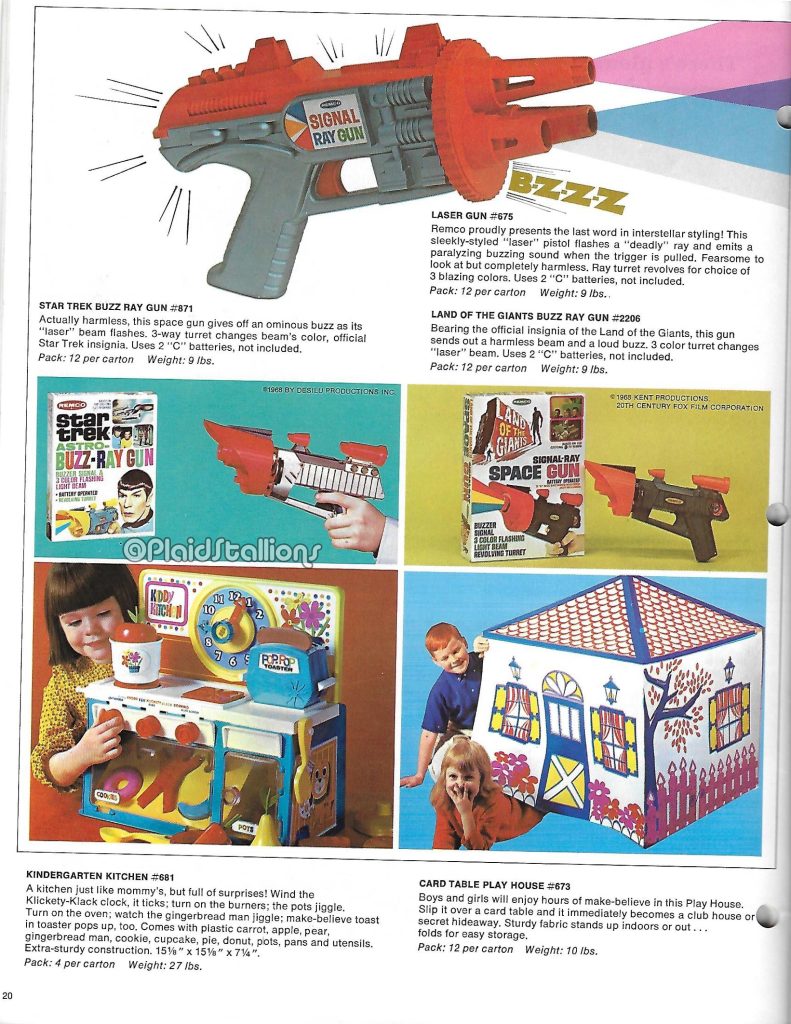 So I want to know the difference between the Star Trek Buzz Ray gun and the Land of the Giants Signal Ray Space Gun. L'il Help?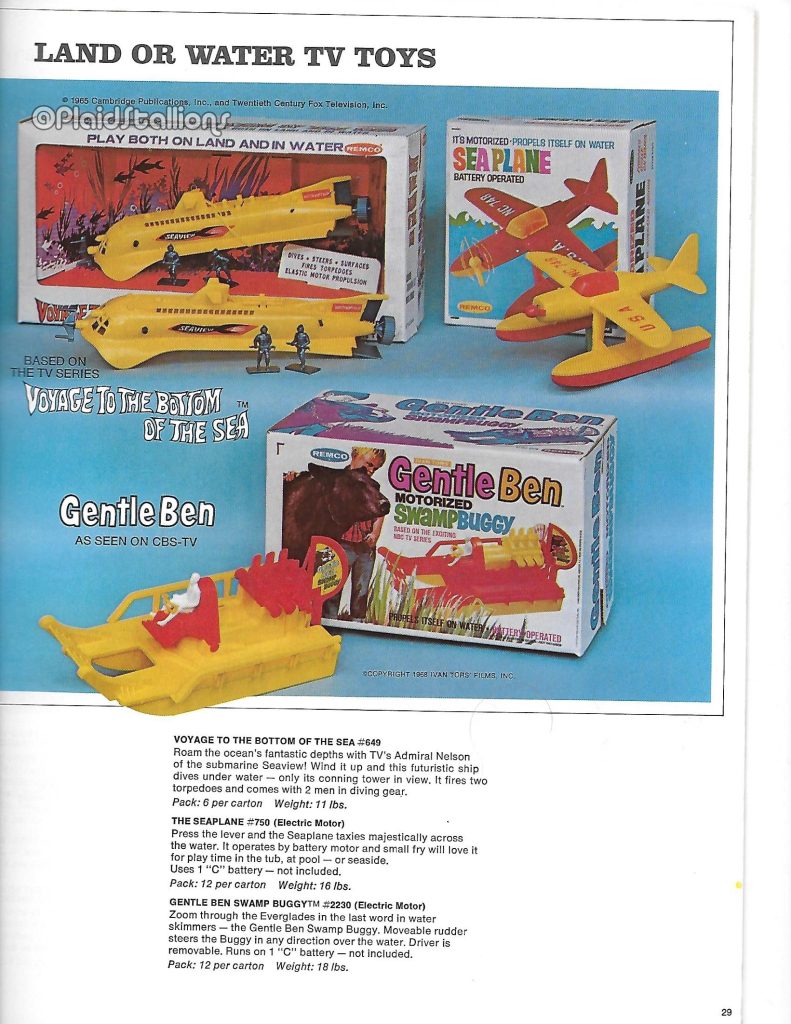 The Voyage to the Bottom of the Sea toy line is remarkably screen accurate and something I secretly covet. Also, that Gentle Ben swamp buggy contains the world's first Clint Howard action figure but fortunately, not its last.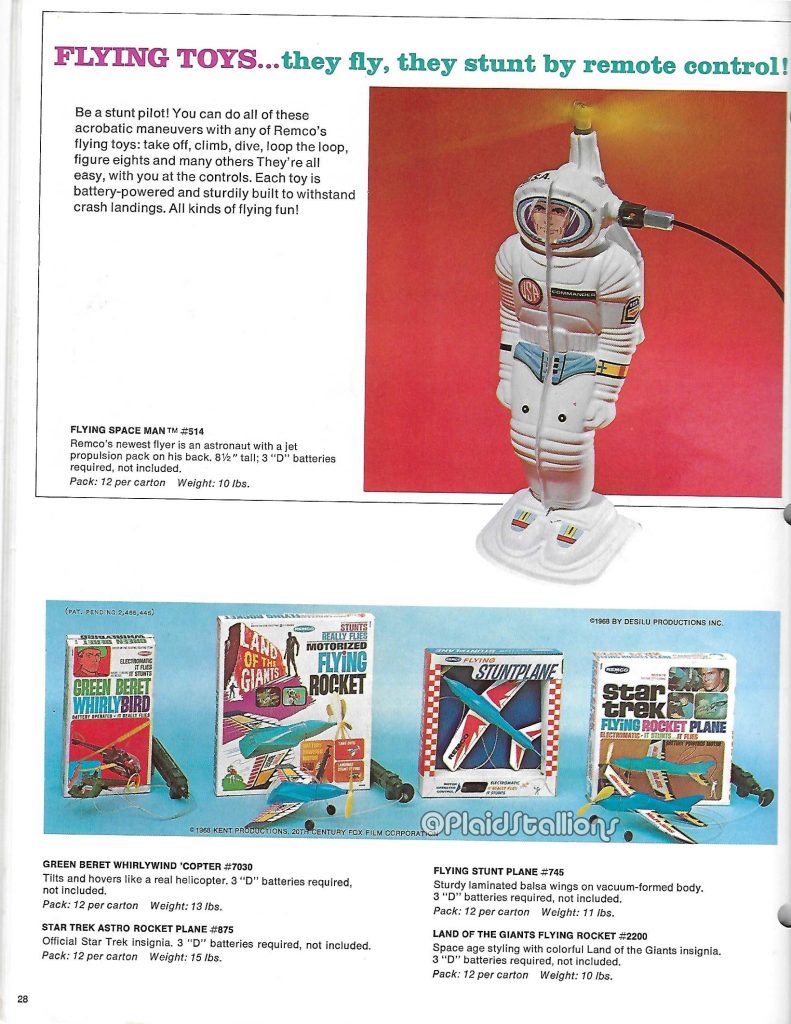 Because of when you think of Star Trek, you think of model planes!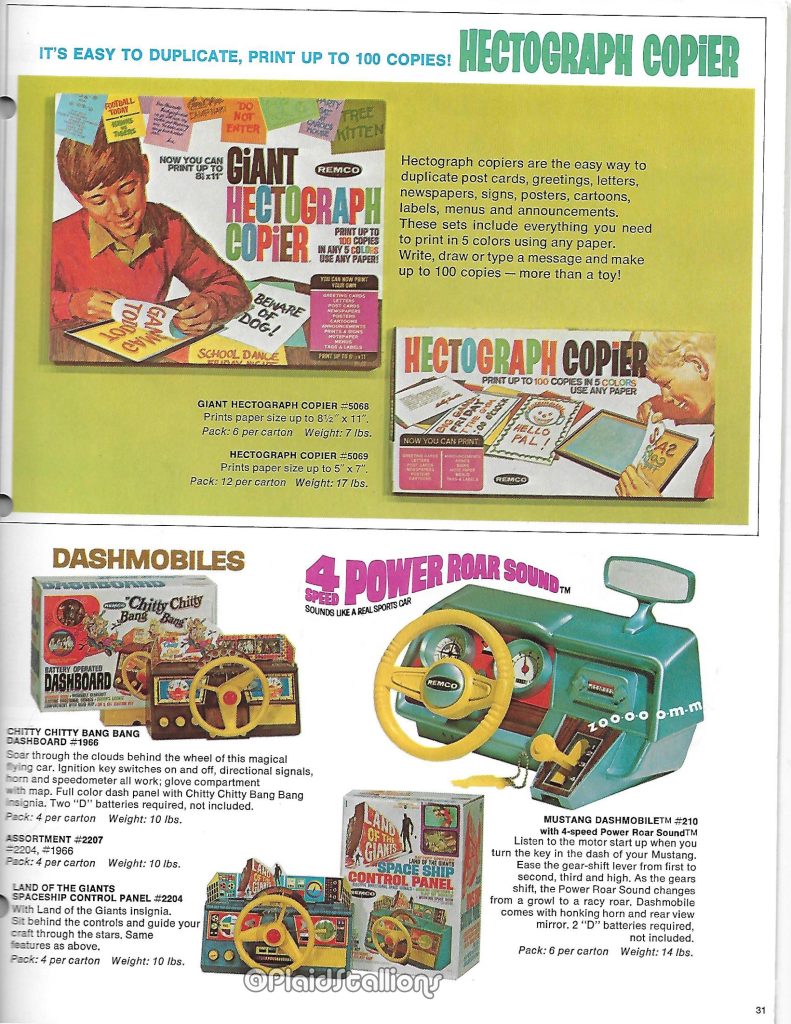 The Land of the Giants Space Ship Control Panel is not only a bit lazy, it's weird they didn't bother to mention it's called the Spindrift.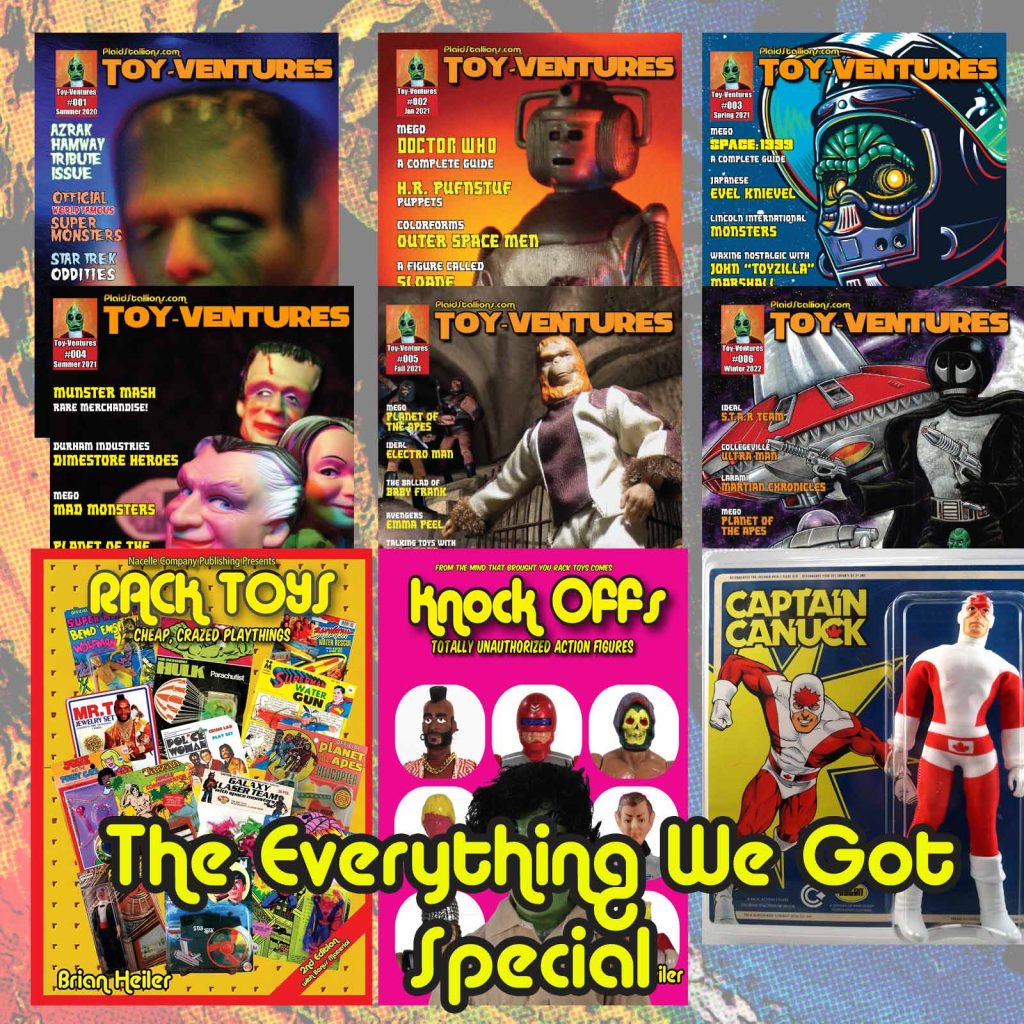 This limited edition set includes both books, all six magazines (with available premiums) and a Captain Canuck action figure. It's a $150 value for a great price. I only can make six of these, so don't wait.
Issue 6 of Toy-Ventures ships next week, order now from our shop and get a free Star Team Poster by legendary artist Dave Waugh!
Our newest book "Knock-Offs: Totally, Unauthorized Action Figures" is now available. It's 130 pages of bootleg goodness.
You can get this new book via the PlaidStallions Shop , On Amazon (Affiliate Link) or on eBay (eBay Link)
Our book Rack Toys, Cheap, Crazed Playthings is now available again! Order through our Affiliate Link
Order Rack Toys 2.0 Here through our Affiliate Link►https://amzn.to/3Bkm9z1
FACEBOOK GROUPS FROM PLAIDSTALLIONS

Pod Stallions is one of the most fun groups on Facebook. Toys, Comics, Movies, TV, it's all up for grabs and remember, you keep the glass!

Mego Knock Off Headquarters– The leading group discussing 70s Dime store knock-offs of Mego action figures, we talk vintage toys and not others. We know the difference between Astro Apes and Action Apeman! It's a really fun group where we talk about Lincoln International, AHI, Tomland, Bogi, Demo Man, Mortoy, and other generic greats.