15th Anniversary Contest Winners!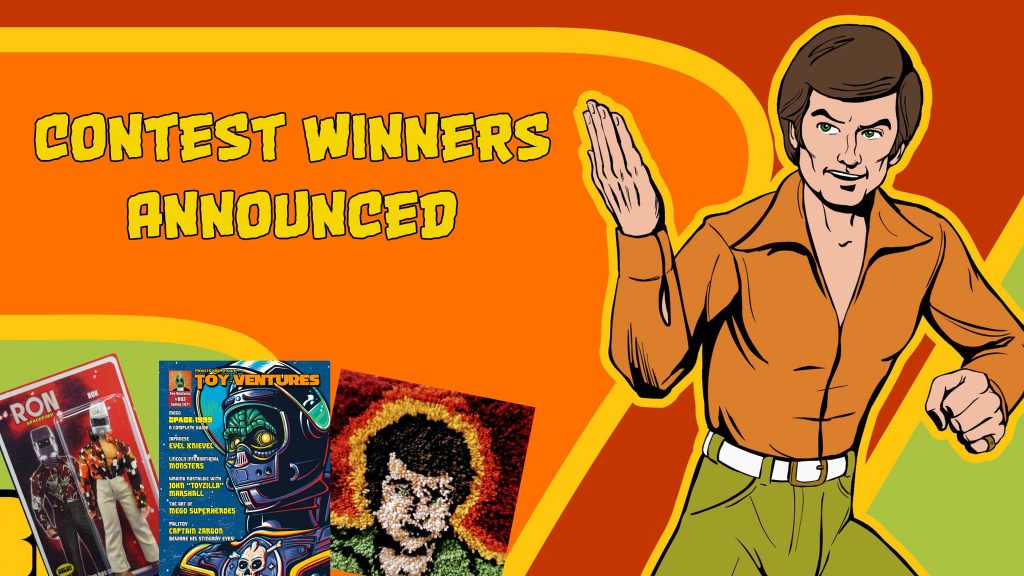 Folks, I was blown away by the reception to our 15th Anniversary contest, it just made everything more validating about working on this site and again, thank you for that.
So, the random number generator has chosen the following folks.
Winner of the 3rd Prize a 3 pack of Toy-Ventures Magazines is:
Will Tijerina
Winner of the 2nd Prize A Ron Space Pimp Doll is
Toynerd Dave
Winner of the grand prize, a Brick Mantooth Latchhook rug is:
Gareth Parkinson
Winners (except Dave because I already have your email) drop me a line through the "contact us" page on this site and shoot me your address. I'll get your gifts off to you on Monday.
Thanks, everyone for playing!
GET Issue 3 of Toy-Ventures here!
FACEBOOK GROUPS FROM PLAIDSTALLIONS

Pod Stallions is one of the most fun groups on Facebook.

Mego Knock Off Headquarters– The leading group discussing 70s dimestore goodness, we talk vintage toys, not ot