10 Awesome Things on eBay this week
10 Awesome Things on eBay this week, we normally do 5 Awesome things but it's tax return season! Treat Yo'Self!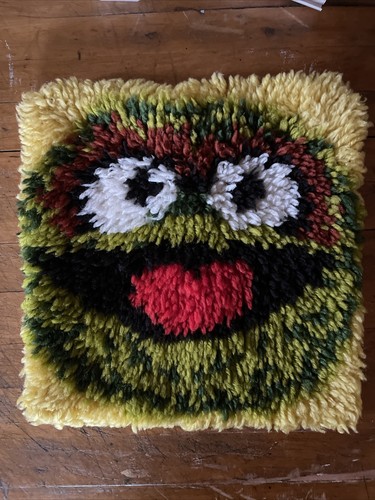 My Rug Hooking obsession was brief in the third grade but darn it, I'm obsessed with this. I blame the whole tactile thing.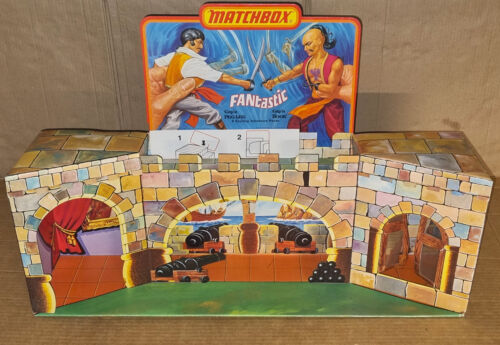 My friend Kevin sent me this link but refused to buy it for me. It seems a bit rude, doesn't it? Email me, and I'll give you Kevin's home phone number so you can discuss why he should buy this for me at 3 am.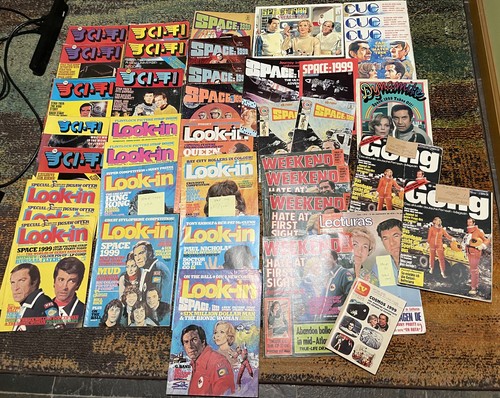 I own a Space:1999 novel from Landau's collection, and it made my life better. The seller is an awesome dude too. Check out his other Space:1999 Goodies.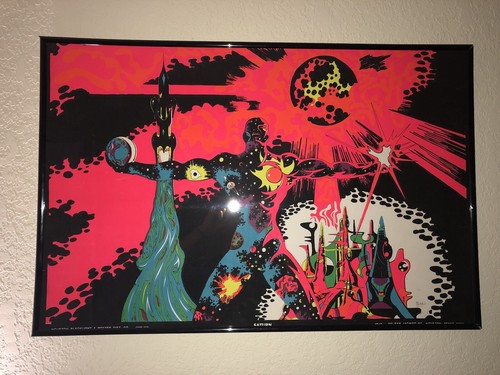 I'd be afraid to be stoned around this, I might not come back.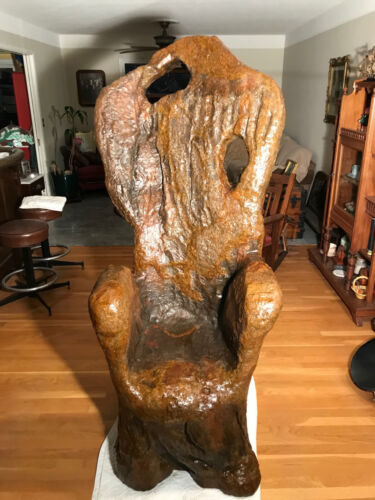 Folks, I need this in my life. I wanna be the Duke of New York but slightly slimmer and painfully paler.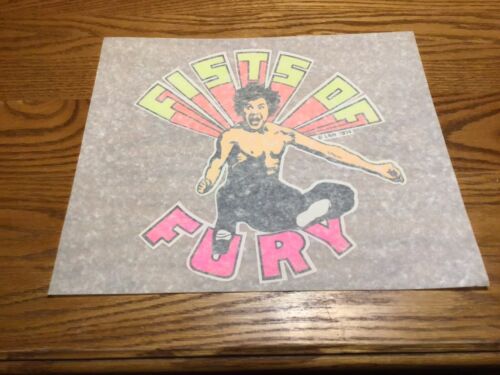 Pretty sure that's Bruce Loo on that transfer; it could be Bruce Leah, but I am not sure. If you're still reading, I love the POS movie "Clones of Bruce Lee," and so should you.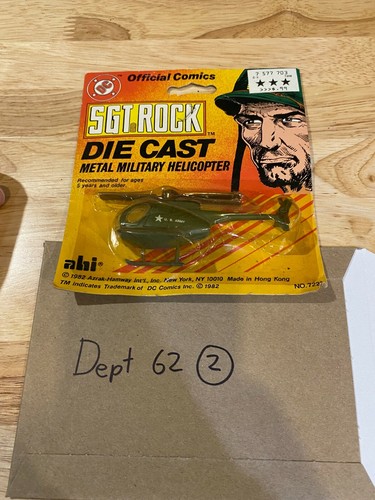 I probably have read like 3 Sgt. Rock comics in my life and WW2 wasn't a popular topic in my house. However, I love Joe Kubert and actually own quite a few Sgt. Rock toys as a result. There is something so stellar about that card art.
Foreign Sesame Street productions would create new characters.  This character's name is Professor Hastings, although I'm posting this because I'm a fan of "The Unbreakable Kimmy Schmidt" (seek it out), and if you are too, this is Mr. Frumpus.
I would not have been into this as a kid; I has a pet rabbit and well, kind of  a fan. 
European Lone Ranger Playset by Marx (eBay Link) —
I don't collect the Gabriel Lone Ranger Line, but consarnit, I want to. I won't do it, but just know it tasks me!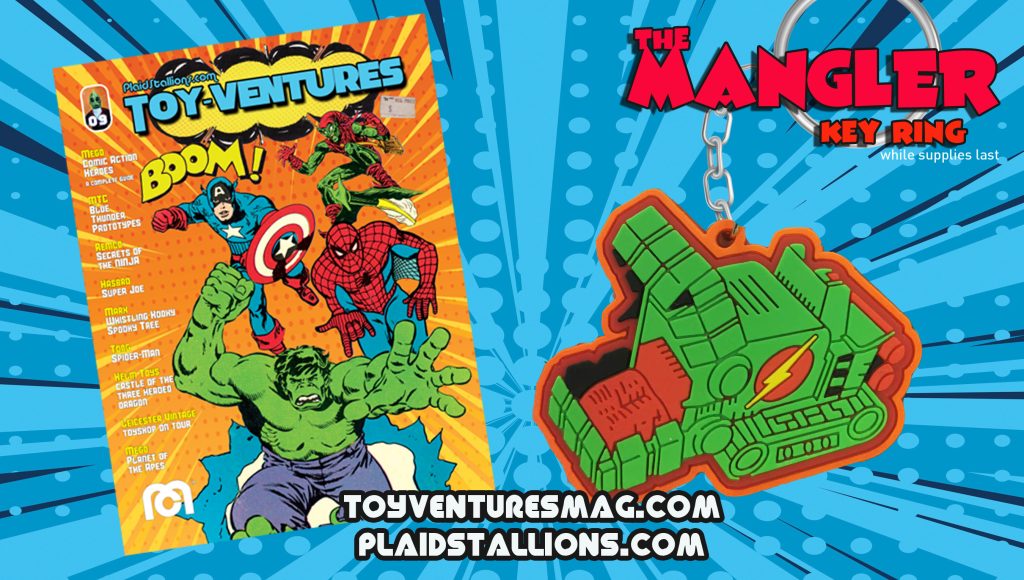 Do you miss toy collector magazines?
That's why we created Toy-Ventures magazine, an old-school print publication dedicated to vintage toys from the 1960s to the 1990s. Each issue is packed with never before seen images and information written by some of the top collectors. We've got nine issues and climbing; please check our page here or visit our store.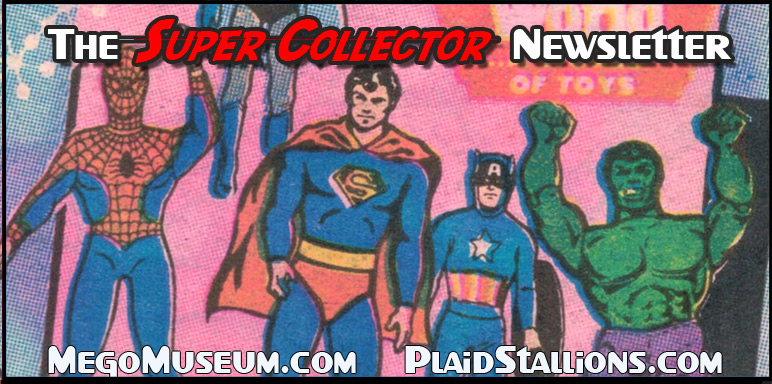 The PlaidStallions Polyester Pals have arrived and come in green and orange. Be the first kid in the sandbox with our Podcast mascots!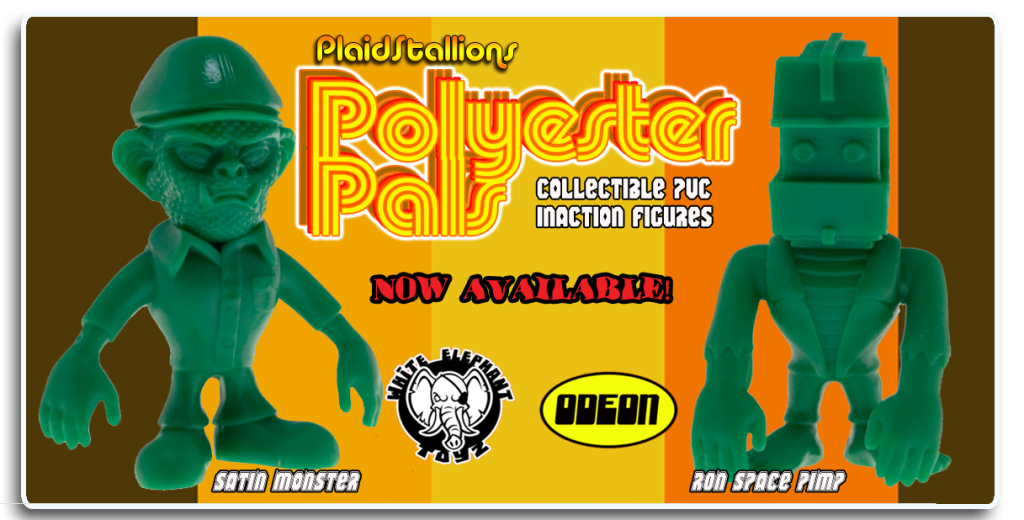 Our latest book is "Knock-Offs: Totally Unauthorized Action Figures" a love letter to cheeky copyright-infringing toys. You can get this new book via the PlaidStallions Shop, On Amazon (Affiliate Link) or eBay (eBay Link)
FACEBOOK GROUPS FROM PLAID STALLIONS

Pod Stallions is based on our podcast and is one of the most fun groups on Facebook. Toys, Comics, Movies, TV, it's all up for grabs, and remember, folks, you keep the glass! If you like our show, then you have found your tribe.

Mego Knock Off Headquarters– The leading group discussing 70s Dime store knock-offs and bootleg action figures, we talk vintage toys and not others. We know the difference between Astro Apes and Action Apeman.  It's a fun group where we talk about Lincoln Monsters, AHI, Mighty Gary, Tomland, Bogi, Demo Man, Mortoys, and other generic greats.
AHI Godzilla toys
10 Awesome Things on eBay this week