Pod Stallions 102: Doctor Who Magazine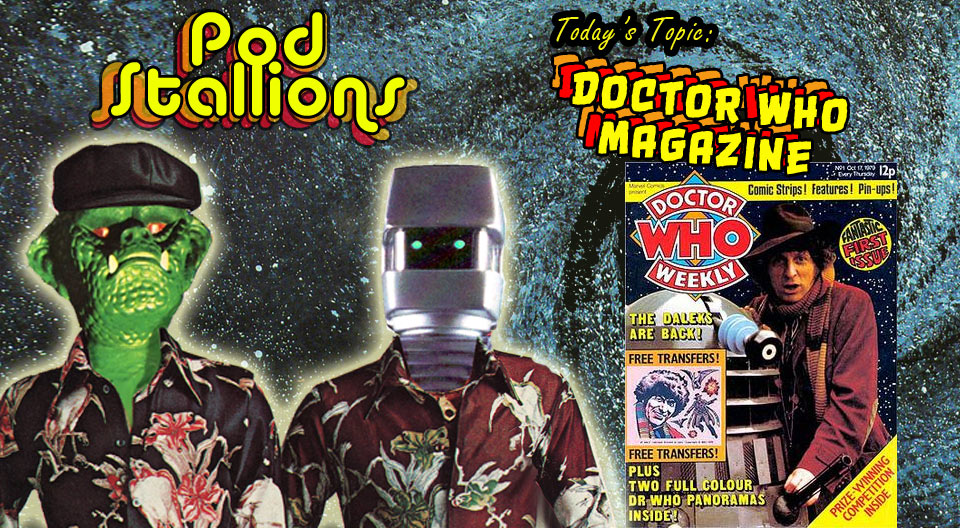 Even as kids, the Pod Stallions boys voraciously kept up with their periodicals. Newsweek, National Geographic, Highlights and Dynamite, to name a few. But one mag stands above all others for most information gleaned: Doctor Who Magazine. (Formerly DW Monthly, formerly DW Weekly).
Without whom we wouldn't have been half as Who-smart as we were. Even tho we kept it quiet. Join us then as we give tribute to Doctor Who Magazine! (If free gift is missing from the cover, see your newsagent to complain).