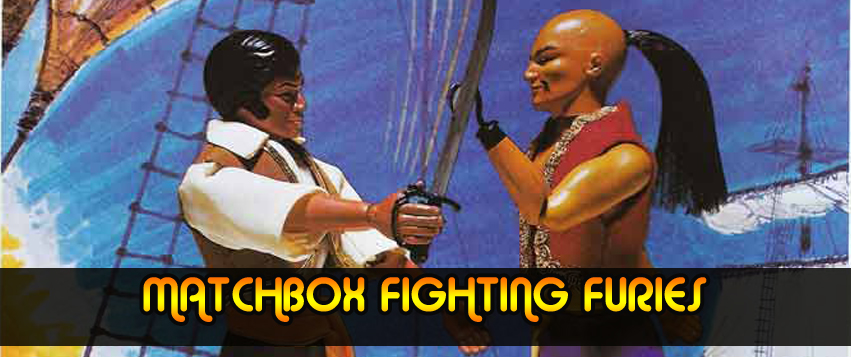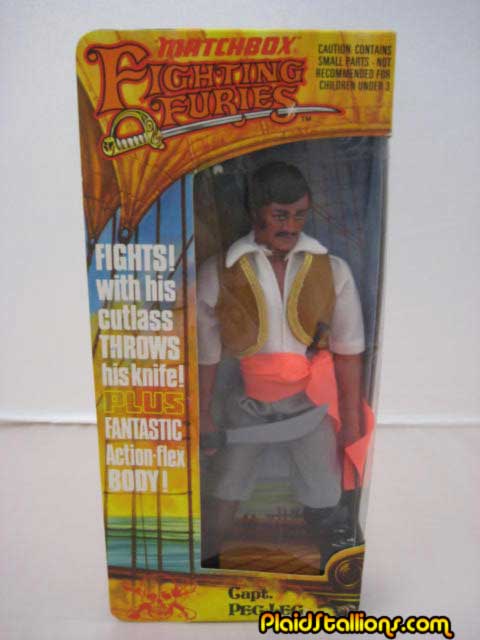 Captain Peg Leg was part of the first assortment, his hidden feature was that he had a treasure map in his leg.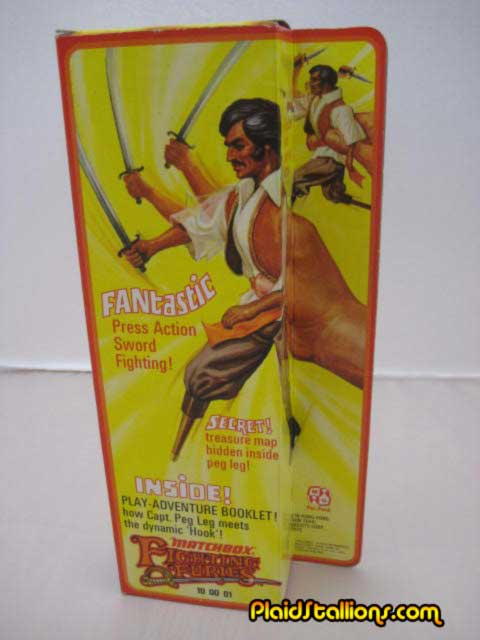 Each Fighting Furies figure came with a booklet, something I'd probably love scans of.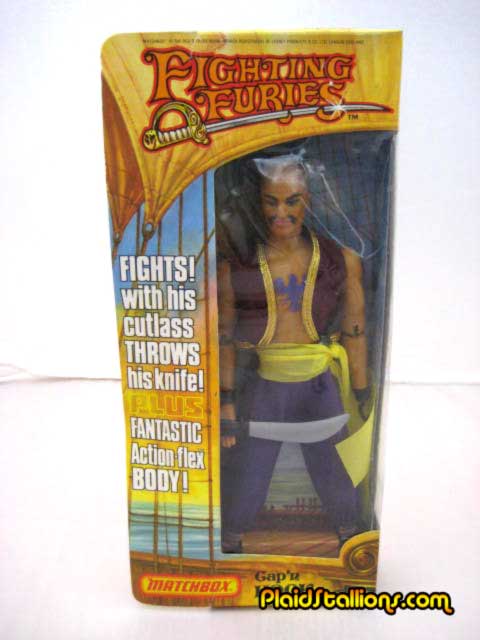 Captain Hook was the other figure offered in assortment, he seems to resemble an Asian pirate.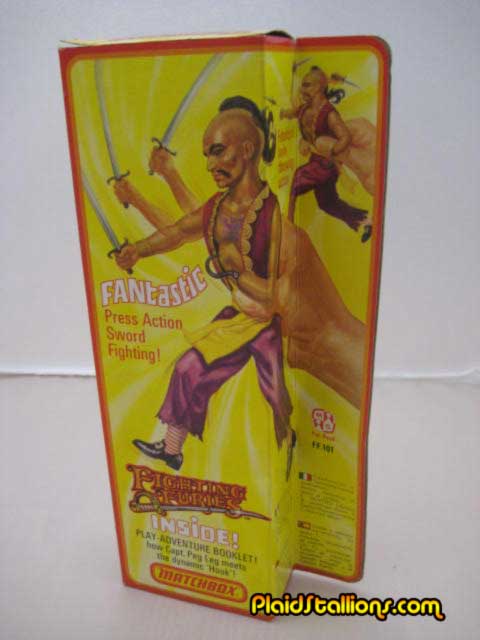 Swell artwork on the back of the box.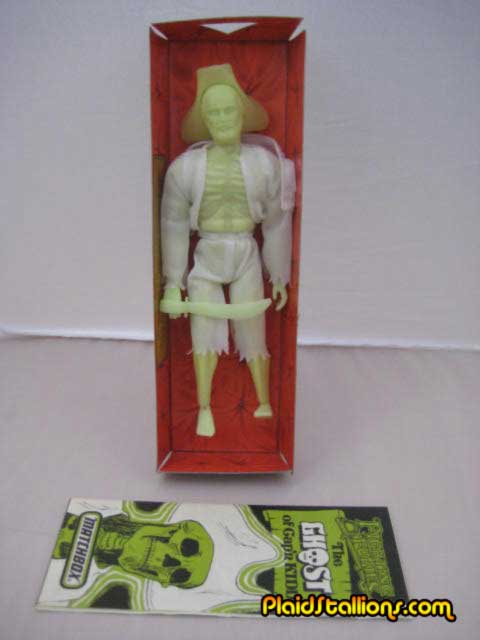 TheGhost of Captain Kidd was the third figure, offered in 1975. He came originally as a Sears Mail in figure but eventually got his own packaging, which looked like a coffin. Did I mention he glows in the dark?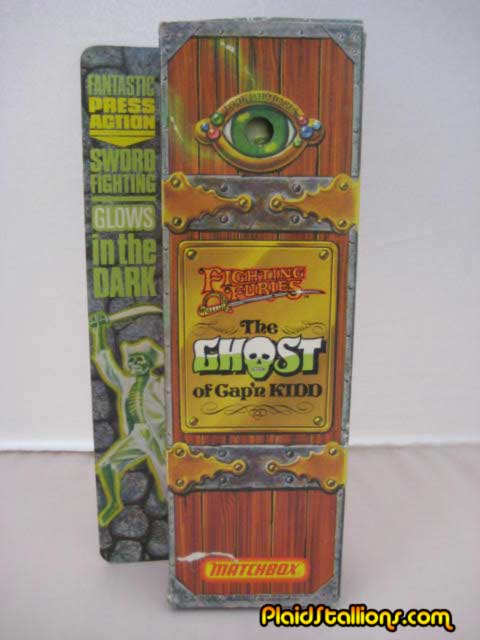 Kidd's ghoulish coffin box.