Mego Superheroes- 1980 Consumer's Distributing Catalog
Consumer's Distributing Week continues with a look at one of the pages that would be my first destination upon getting a new catalog, the Mego Superheroes. This, however, was not the best year for the brand. The eight-inch World's Greatest Superheroes are nowhere to be found, replaced by the Pocket Superheroes. More interestingly is the fact that Remco's "Inaction" figure, Energized Spider-Man is also featured over any other Mego fare.
However, this page actually had me discover that Canadian distributor Grand Toys, (seen here at the 1979 Canadian Toy Fair) had released a Mego toy into Canada I was not aware of. This is one of those situations where I am glad to be wrong.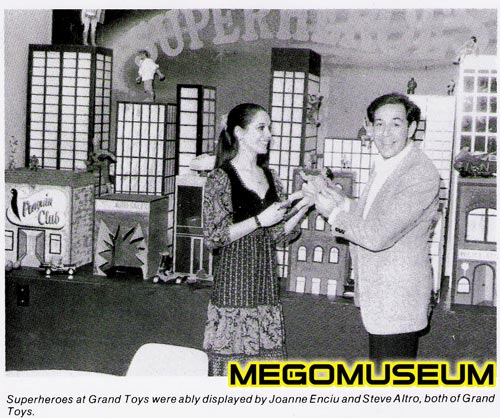 The Programmable Spider-Trax was an electronic toy similar to Big Trak by Milton Bradley. I had honestly believed it was never released into Canada but here it is loudly disagreeing with that theory. That means there is a Grand Toys box for it and that, means I've got another thing to hunt. This also means the Bat Machine is also possibly out there as well. It never ends…
Here is a Vintage Mego Episode I did about these obscure Mego Superheroes toys in it, I said I don't think these were sold in Canada. I love being wrong.
 

We've got a new book coming! Knock-Offs Totally Unauthorized Action Figures is our follow-up to Rack Toys, click here for more info.
Our book Rack Toys, Cheap, Crazed Playthings is now available again! Order through our Affiliate Link
Order Rack Toys 2.0 Here through out Affiliate Link►https://amzn.to/3Bkm9z1
Toy-Ventures Magazine is our newest creation, an old-school print magazine about vintage toys! Professionally laid out and written, each issue is brimming with obscure and rare toys from companies such as Mego, Kenner, Remco, AHI, and much more. Monsters, Superheroes, Adventurers, Knock Offs, Apes, and so much more, it's in Toy-Ventures.
Toy-Ventures Issue 5 is available now:
Ebay: https://ebay.us/XSS1X7
Plaid Stallions Store: https://plaidstallions.com/reboot/shop/
Amazon Affilitate Link:https://amzn.to/3d9Q0AS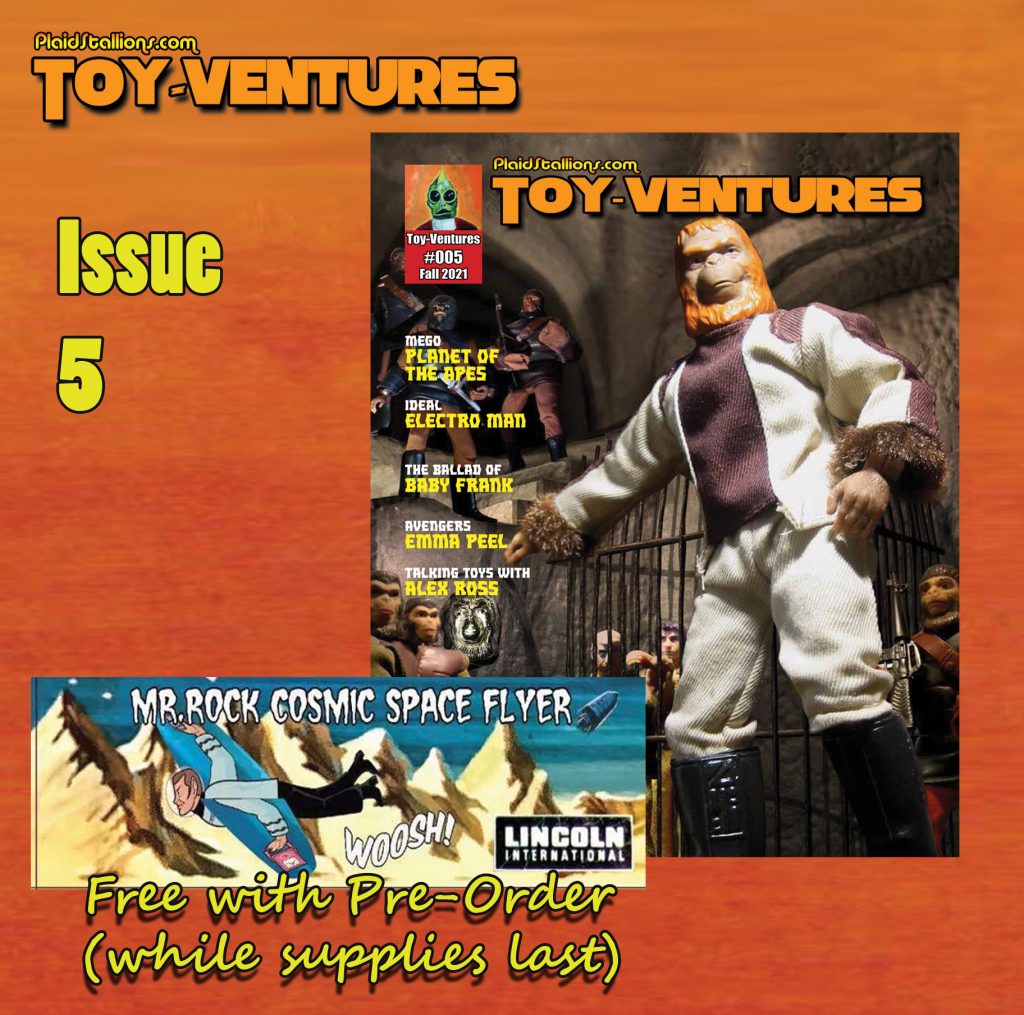 FACEBOOK GROUPS FROM PLAIDSTALLIONS

Pod Stallions is one of the most fun groups on Facebook. Toys, Comics, Movies, TV, it's all up for grabs and remember, you keep the glass!

Mego Knock Off Headquarters– The leading group discussing 70s Dime store knock-offs of Mego action figures, we talk vintage toys and not others. We know the difference between Astro Apes and Action Apeman! It's a really fun group where we talk about Lincoln International, AHI, Tomland, Bogi, Demo Man, Mortoy, and other generic greats.
Get Toy-Ventures Issue 3 here with a comprehensive look at the Lincoln Monster line:
https://plaidstallions.com/reboot/shop/
Join Mego Knock Off Head Quarters Here;
https://www.facebook.com/groups/Megoknockoff
Order our book Rack Toys 2.0 Here through our Amazon Affiliate Link►https://amzn.to/3Bkm9z1
PS Store: https://plaidstallions.com/reboot/shop/
Follow PlaidStallions on Social Media:
Twitter ► https://bit.ly/2UzxQ5q
Facebook ► https://bit.ly/3mfY73R
Instagram ►https://bit.ly/3yZ3kAV
Website ► https://bit.ly/3yZ3kAV