5 Awesome Things on eBay this week
EBAY LINK Starzinger-SpaceKeteers Helmet-  The animated antics of "Force Five" didn't hit the Toronto market until I was way too old to enjoy it but I really remember watching it on Channel 47. Spaceketeers was the one show that wasn't somehow connected to the Shogun Warriors, I haven't thought of it in a long while but my friend David sent me this link and it all came flooding back.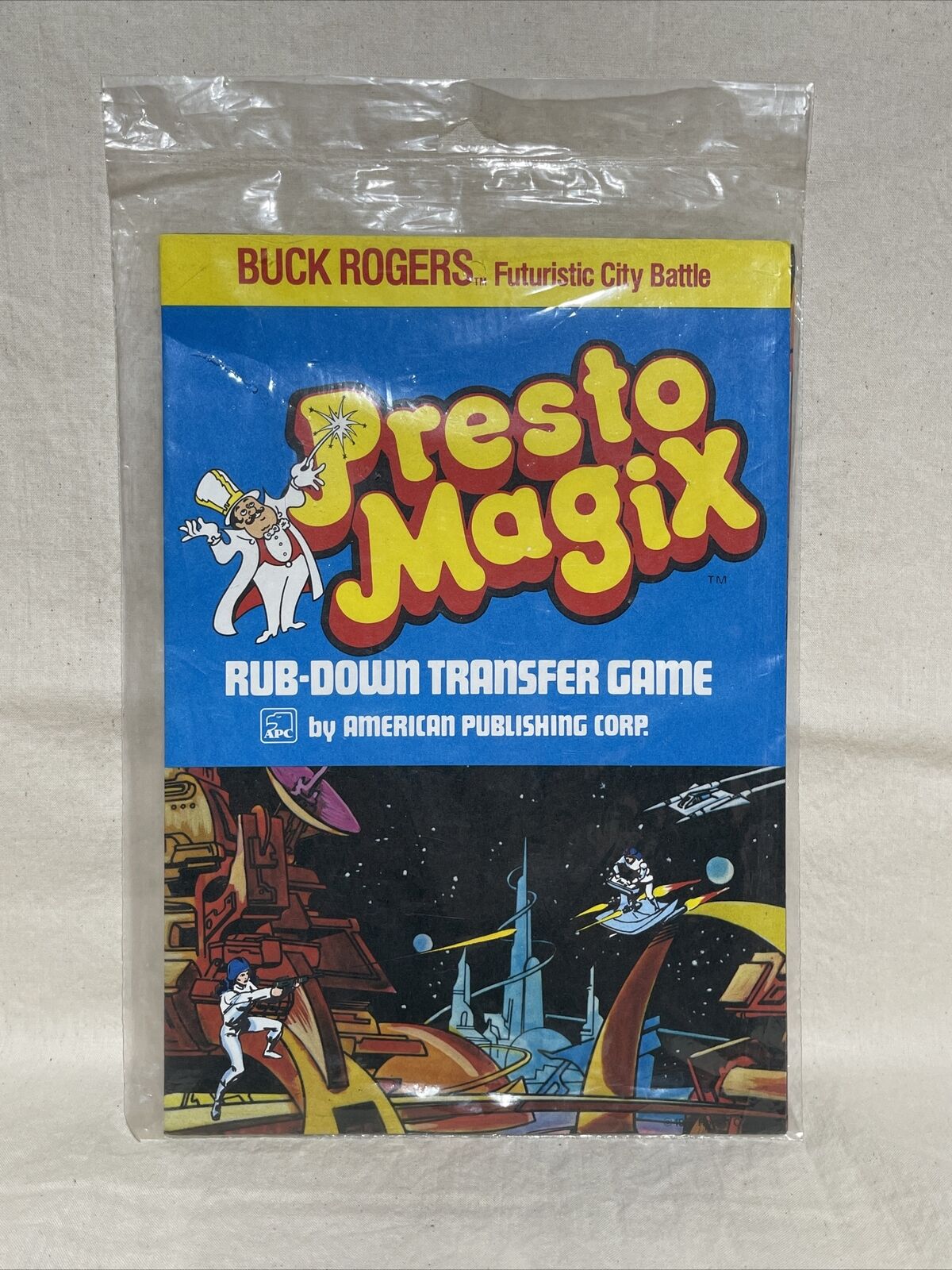 EBAY LINK Buck Rogers Presto Magix set– I don't have this one, this will be a problem for me.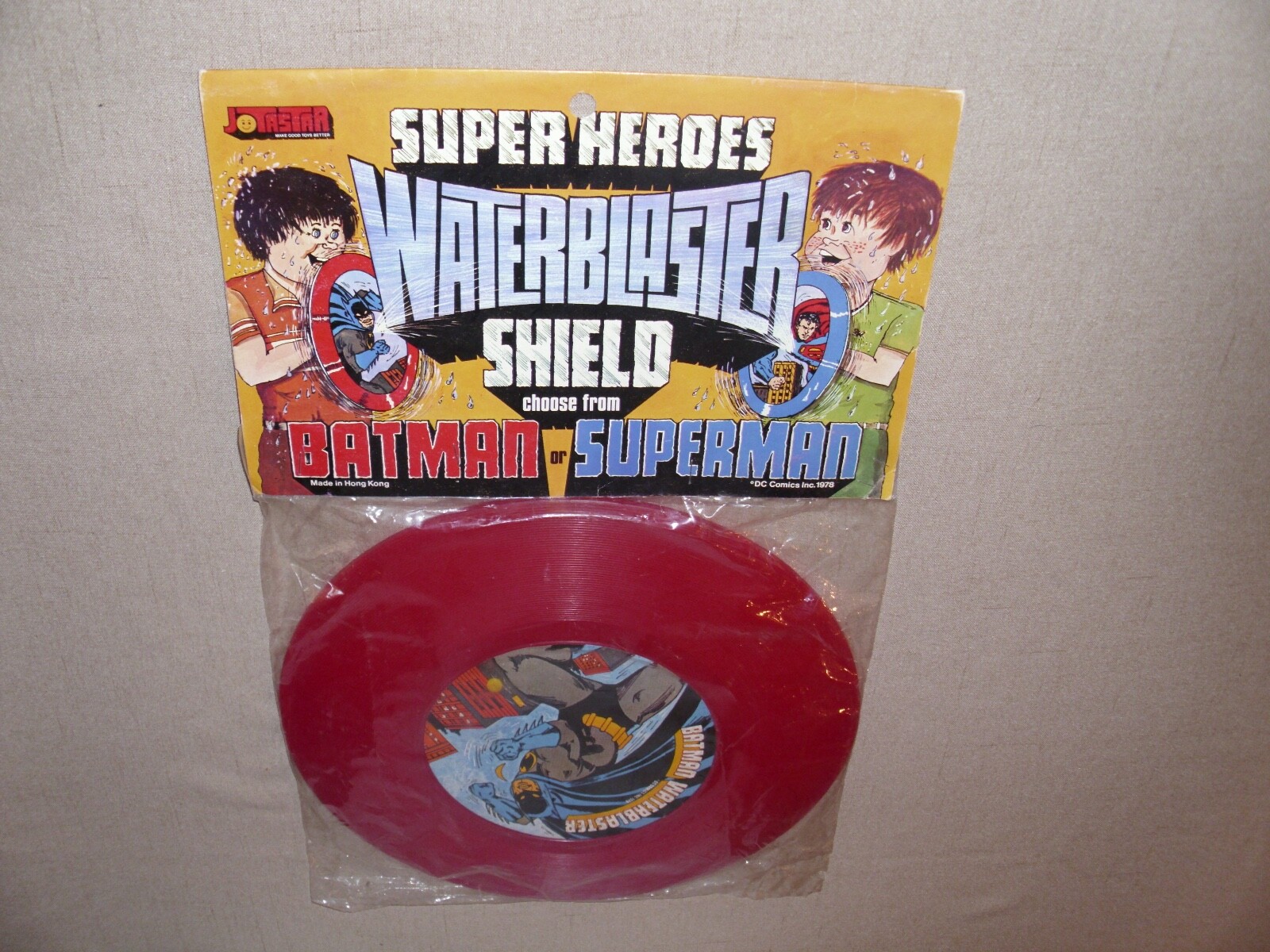 EBAY LINK Batman Waterblaster Shield– Jotastar was a UK company that made a lot of weird rack toys and well, this is one of them. These are shields that squirt water and you can get your choice of DC characters who don't have shields.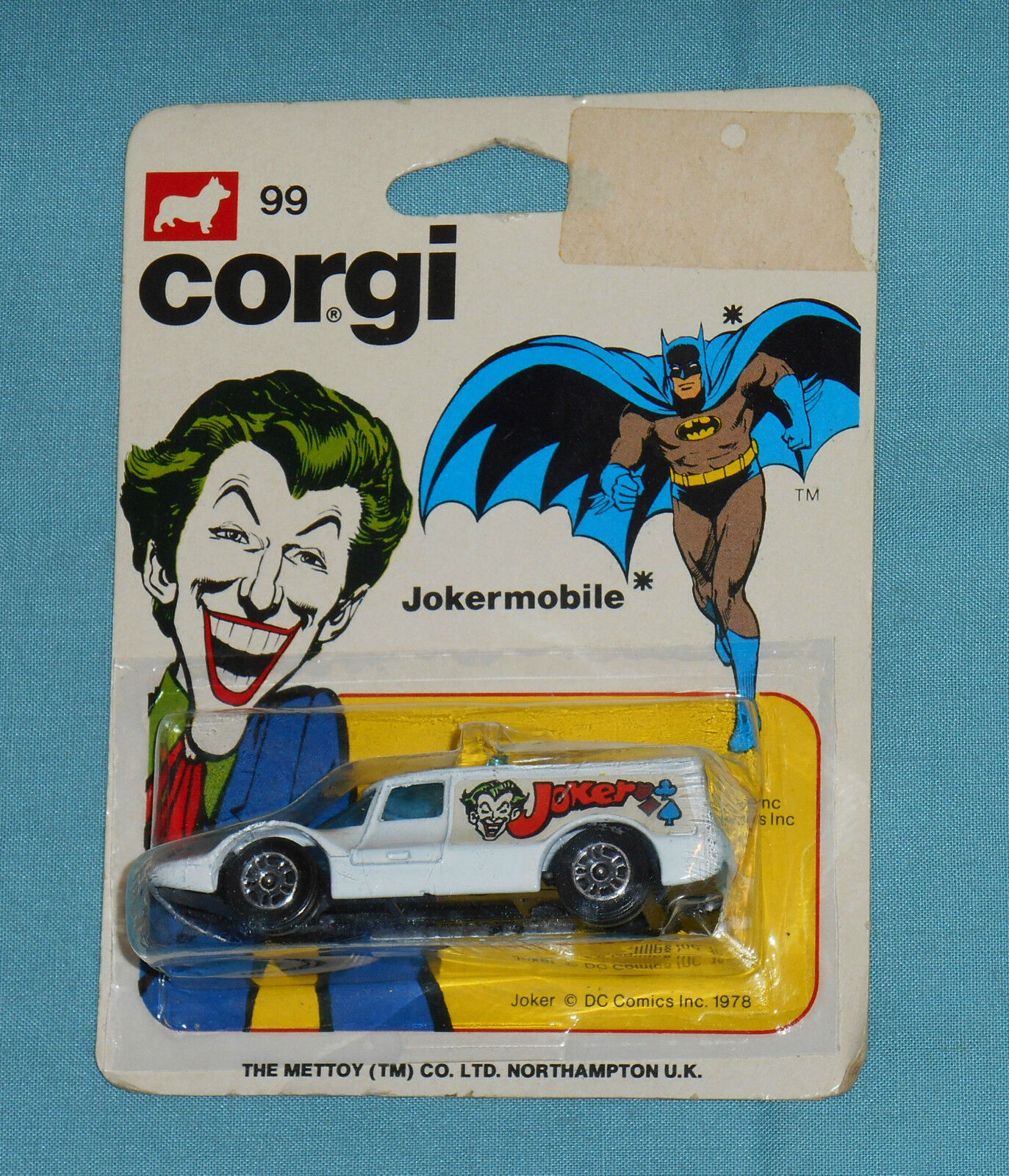 EBAY LINK Corgi Joker Mobile– I had this as a kid and I really liked it. It never seemed weird that a villain like the Joker would advertise, it seems exactly what he would do.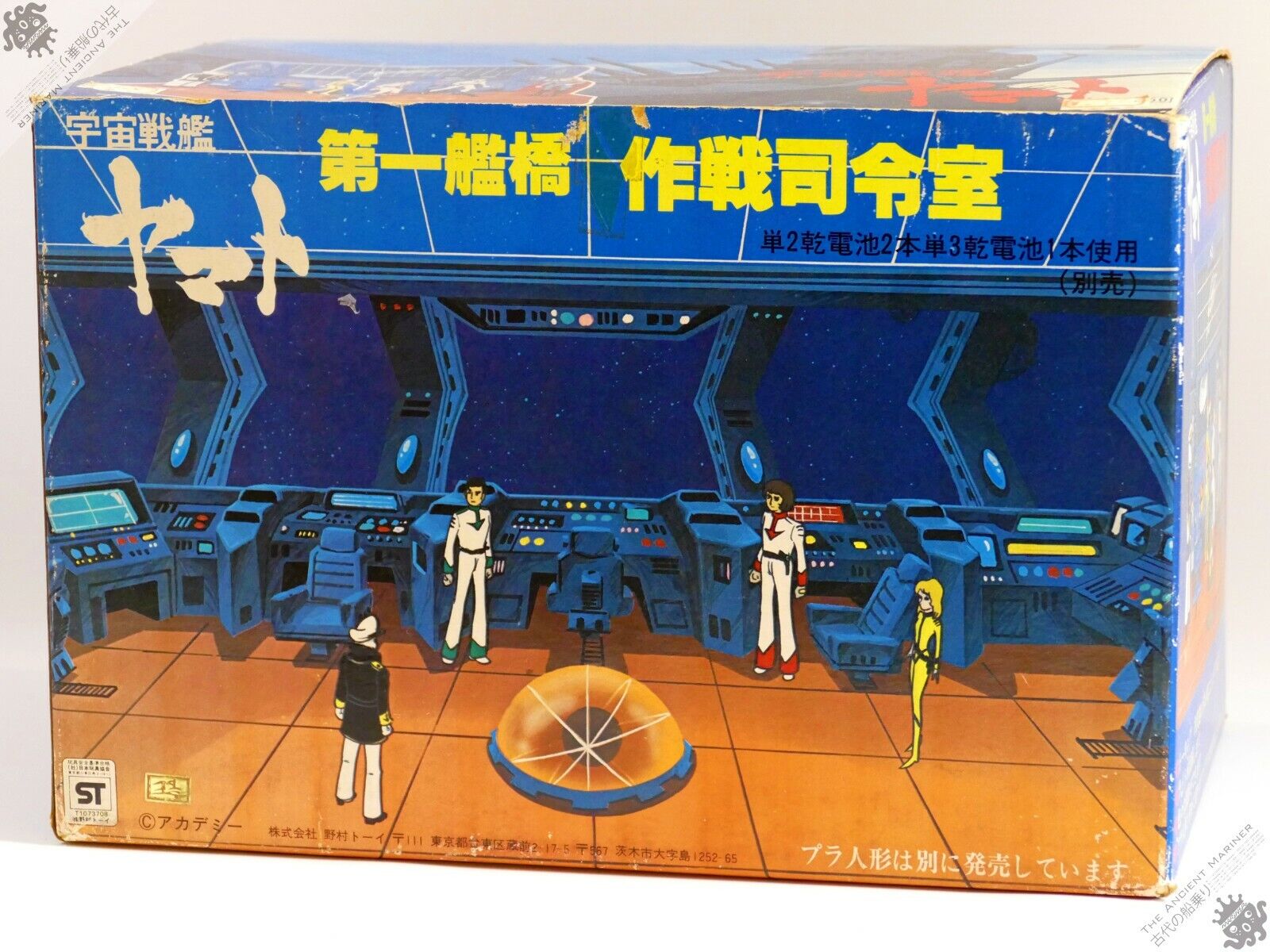 EBAY LINK Nomura Yamato/Star Blazers Playset- I have previously dubbed this the coolest playset ever on an episode of Toy-Ventures and you know what? I still stand by it.
GET Issue 3 of Toy-Ventures here!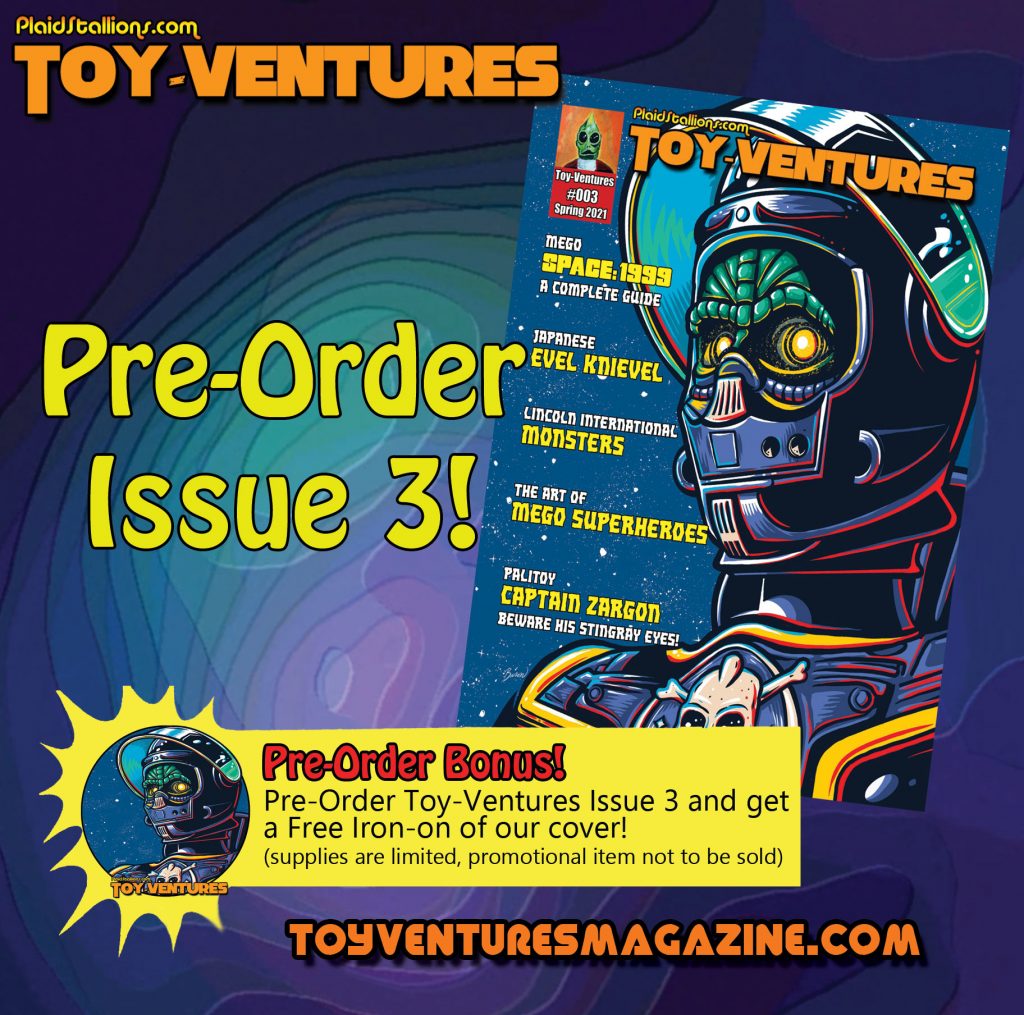 FACEBOOK GROUPS FROM PLAIDSTALLIONS


Pod Stallions is one of the most fun groups on Facebook.

Mego Knock Off Headquarters– The leading group discussing 70s dimestore goodness, we talk vintage toys, not others!